A Sweet Story
February 4, 2015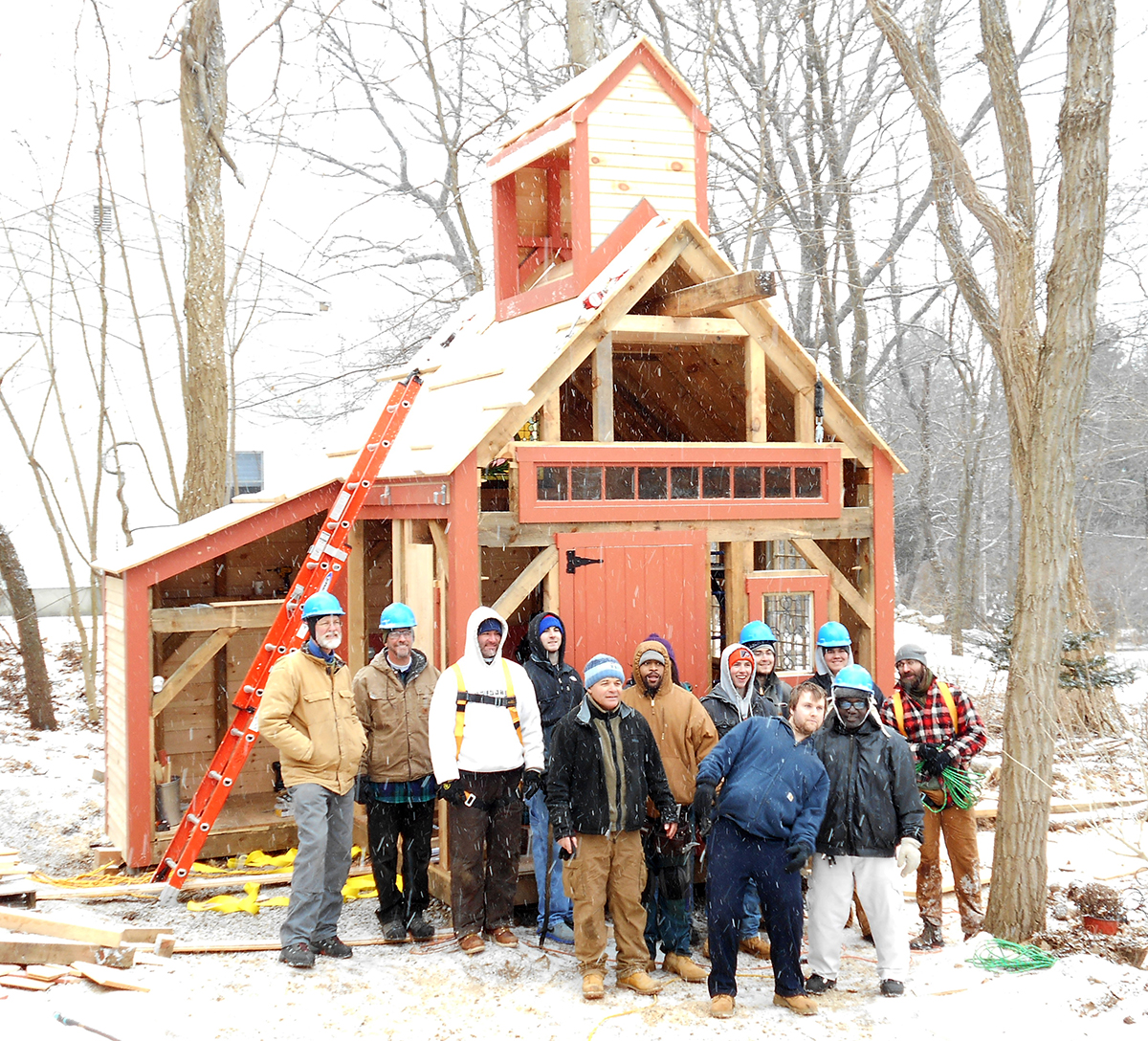 It sometimes happens that the stars align and the everyday is elevated. The alignment happened recently for NBSS Director of Financial Aid Jamie Dergay and the combined influences and efforts of the Continuing Education, Preservation Carpentry, and Carpentry departments.
Six or seven years ago, Jamie started volunteering at a maple farm. A few years later he started collecting maple sap from his property and other trees in the neighborhood and boiling it outside in his yard. He collected enough sap to make 11 gallons. Jamie has long had an interest in New England's traditional agriculture practice and considers himself something of a homesteader, managing a large kitchen garden in addition to what has become a growing maple sugar pursuit.
In the summer of 2014, to enhance his woodworking skills, Jamie decided to take the one-week timber framing workshop run through the Continuing Education department. [Then] Preservation Carpentry instructor Rich Friberg suggested to Jamie that the structure the class was going to build could be designed as a sugar shack for Jamie's growing syrup business. Jamie jumped at the idea, participated in the class, and bought the timber frame structure from the school.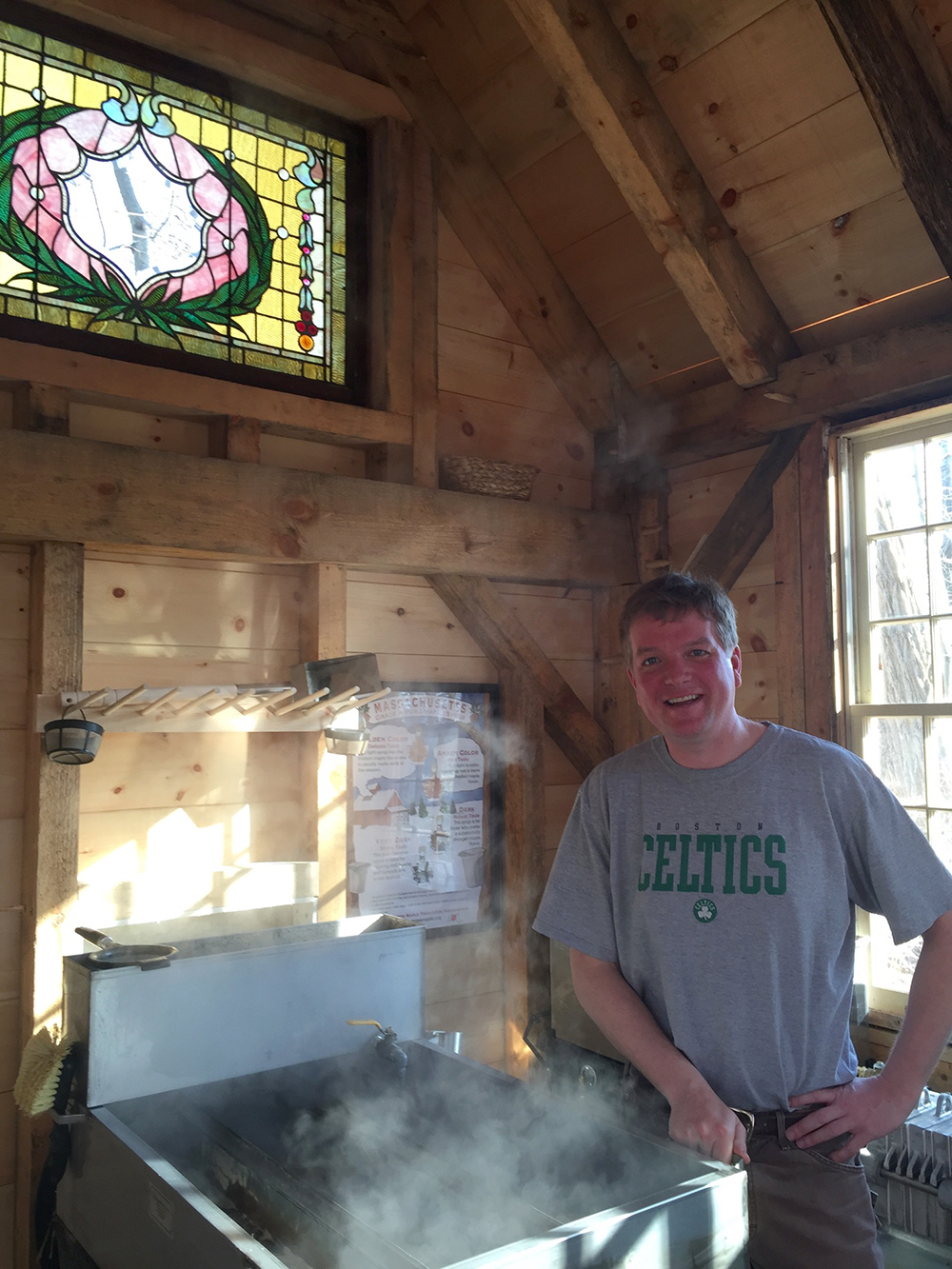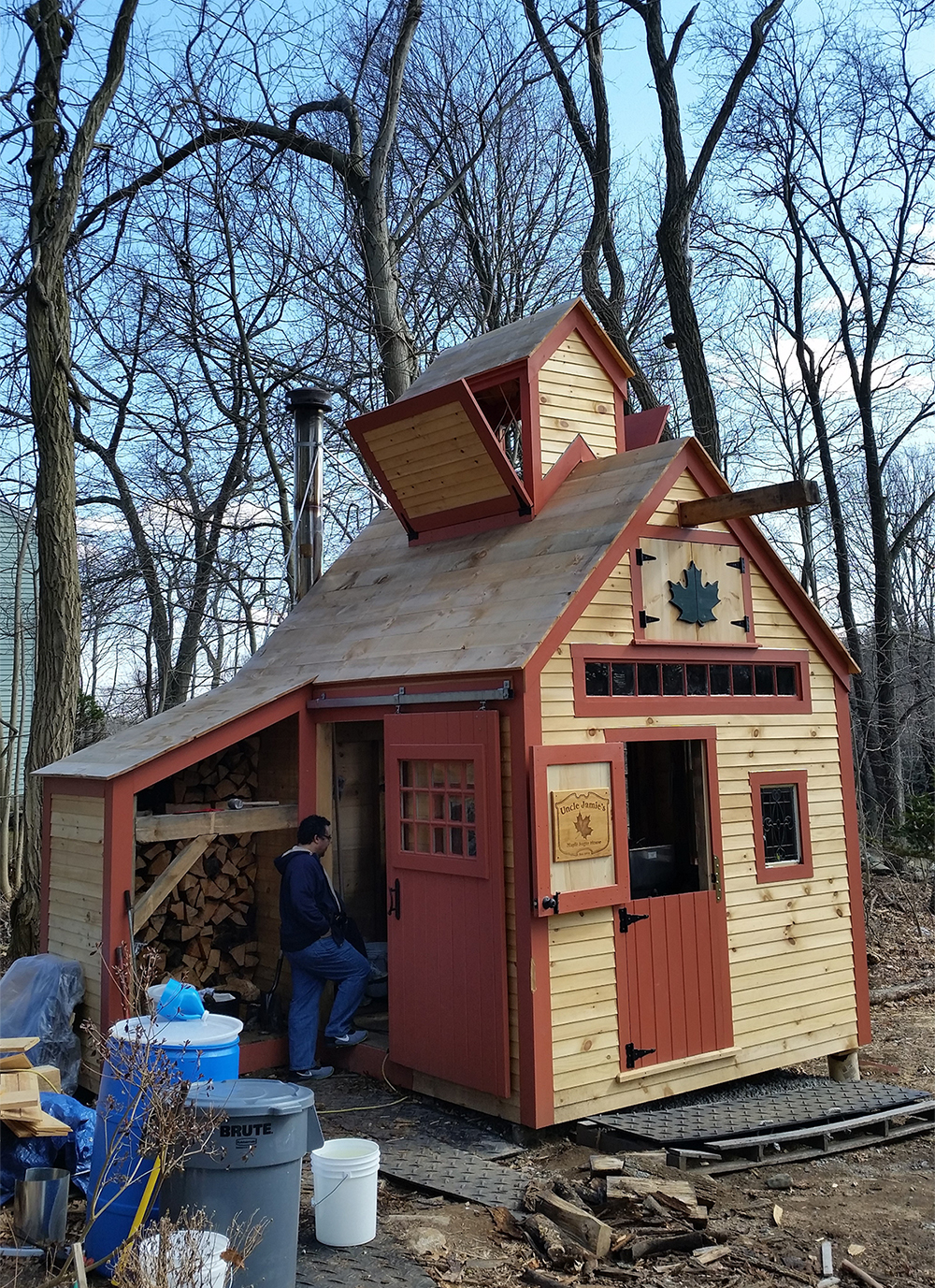 After family and friends raised the timber frame on Jamie's property in Chelmsford (under Rich Friberg's expert guidance), Jamie engaged the Carpentry students to finish the structure, by installing windows and doors, and building a cupola and attached wood shed. The sugar shack is a traditional design and is fitted out with a traditional wood-fired evaporator bought from an artisan welder in Maine. Sweet features extend beyond the syrup to include stained and leaded glass windows Jamie found at a salvage yard, a hand-carved maple leaf design on the front, and a bright red door.
Brian Vogt, Carpentry Department Head, says, "Doing work on site is an integral part of the Carpentry program learning experience. There are myriad intangible conditions and situations that can only be experienced on site (including extreme cold on this job), learning correct tolerances for the work, working at a scale that's impossible in the shop and even basic things like the safe use of ladders happens naturally on site."
If you have a hobby (or growing home business) that would benefit from a shed or shack, submit a Commission or Carpentry program project request through our Jobs & Commissions Board.
This story is part of the Spring 2015 issue of Benchmarks magazine. See more Benchmarks issues here, or download a pdf of the entire issue.