Putting Top-Notch Training to Use
May 12, 2023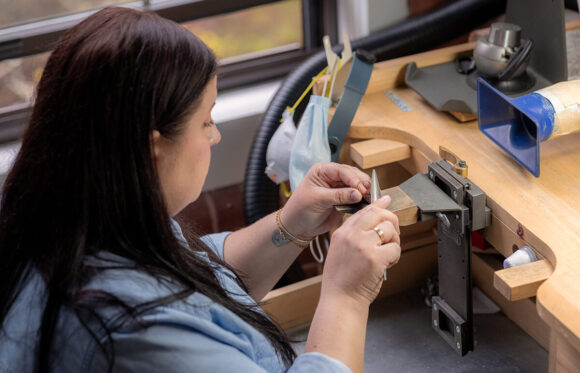 The NBSS Alumni Behind the Scenes at One of America's Fastest Growing Companies
For Melanie Casey, jewelry making started out as a hobby but turned into a dream come true. She took a leap and launched her own eponymous company in Andover, Massachusetts, and her handcrafted jewelry line sales grew exponentially in just a decade. In 2020 and 2021, Inc. Magazine named Melanie Casey as one of the fastest-growing private companies in America.
Without sacrificing the artisanal spirit of her work, Melanie has built her delicate, heirloom-quality jewelry collection link by link, hiring many North Bennet Street School students and graduates along the way. 
Melanie says, "It's always a good sign to see the School on someone's resume. Each of our team members with an NBSS background has been successful here. It is apparent that the training they received there is top-notch—these folks really know their craft." 
Three of the School's Jewelry Making & Repair alumni are forging careers in different departments at Melanie Casey. We asked them how they use their training at work, and what it's like to be part of this extraordinary team.
Evan Cyr JM '20 
Bench Jeweler 
Keeping warm in a beanie, Evan Cyr is getting some fresh New England air at home on a windy, cloudless weekday. A hybrid bench jeweler at Melanie Casey, Evan appreciates the flexibility to set down his favorite tool, a flex-shaft, and walk in the woods when he's been sitting still for too long. He works from home four days a week and drives into Melanie Casey's headquarters the additional day.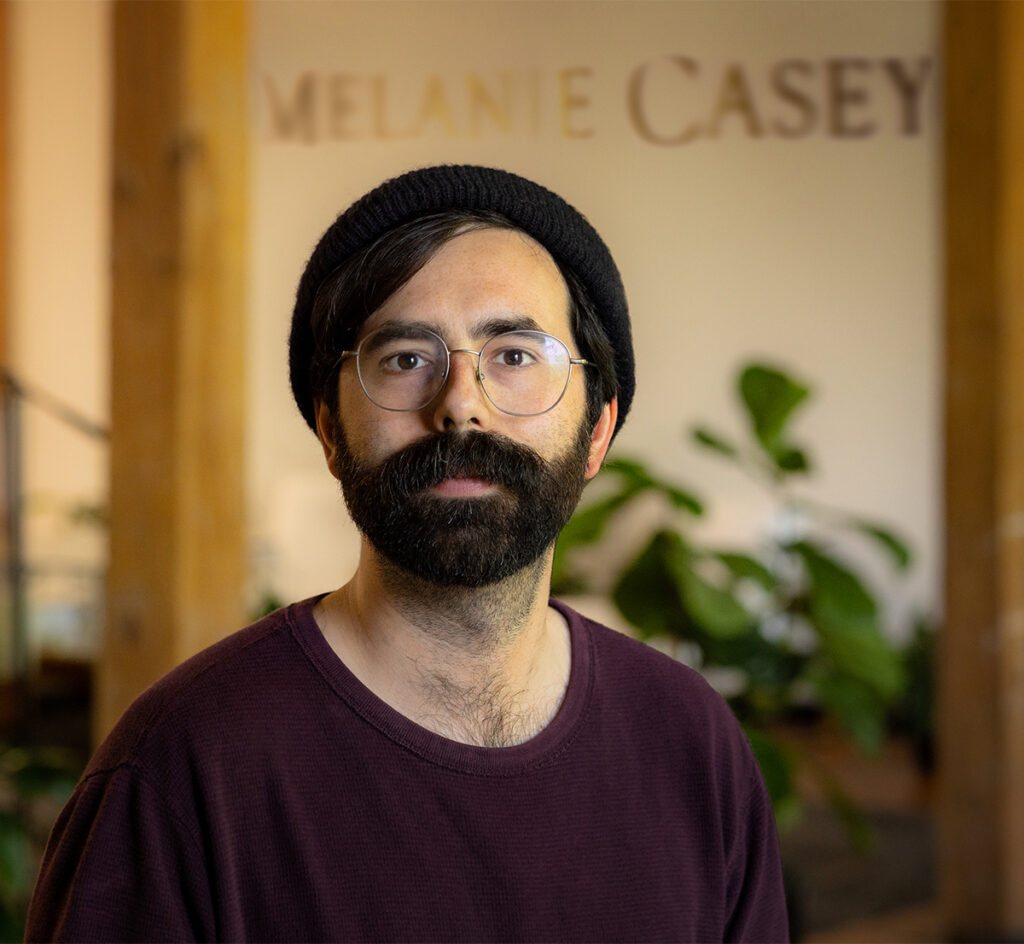 "As a bench jeweler, I'm part of the primary workforce for the jewelry. It's very much a manufacturing job," Evan explains. He applied for the position during the worst of the pandemic, intrigued to find a listing for a work from home opportunity, for a role that has traditionally been carried out onsite. His bench test—a nerve-wracking examination in which a prospective employee is asked to demonstrate certain key skills while being observed by a manager—was conducted via mail. 
"In my job, I receive raw castings, diamonds, or gemstones that I might need for a piece. The process relies heavily on CAD software. I am mostly cleaning up castings, setting diamonds, and polishing," Evan says. In addition to fashion pieces, he often works on engagement and wedding rings—arguably the most important and sentimental piece of jewelry that a customer will ever own in their lifetime. As a result, it's critical that each piece be perfectly polished, accurately sized, and stamped to prove authenticity. 
It is exceedingly detailed, demanding work and Evan spends six hours a day peering into his microscope from behind his glasses to achieve the best results. "If anything, I feel like North Bennet might have over prepared me a little bit," he laughs. "There are 1,000 ways to skin a cat and even more methods for every aspect of jewelry making." He was employed by Melanie Casey for just over a year before feeling like he was already capable of executing most of the designs in the line.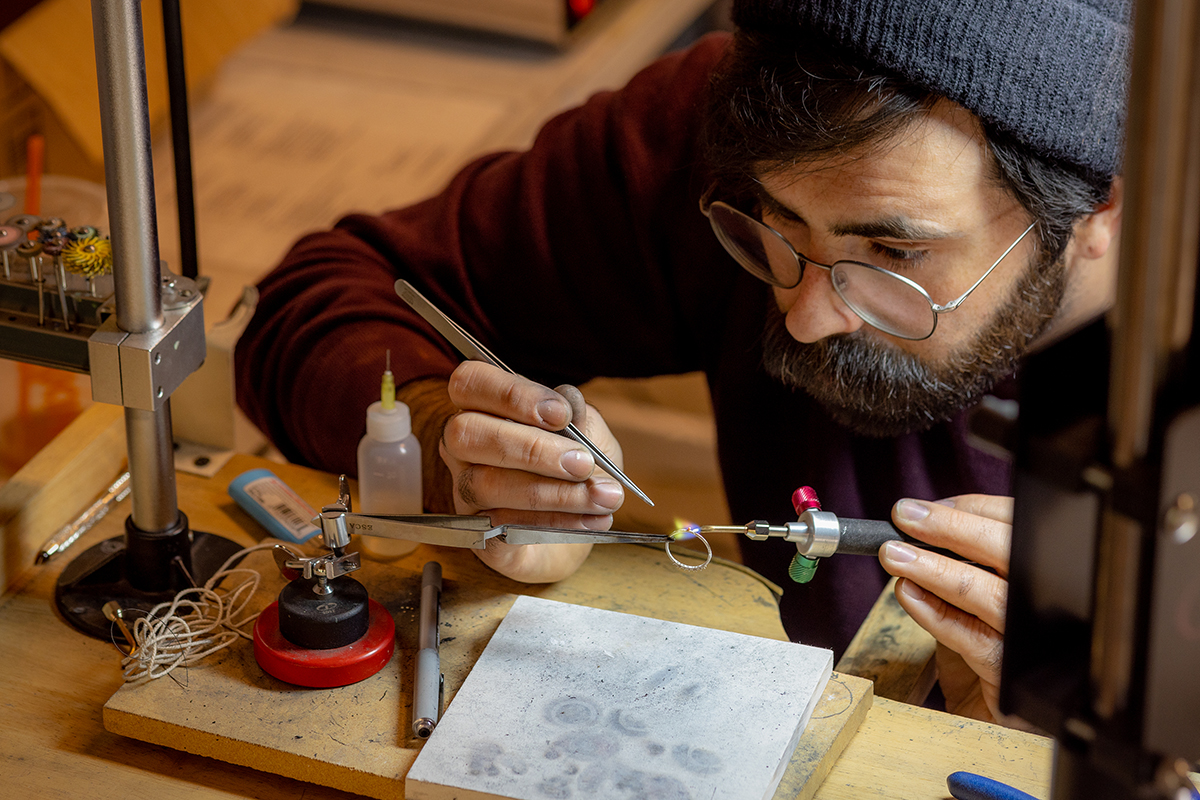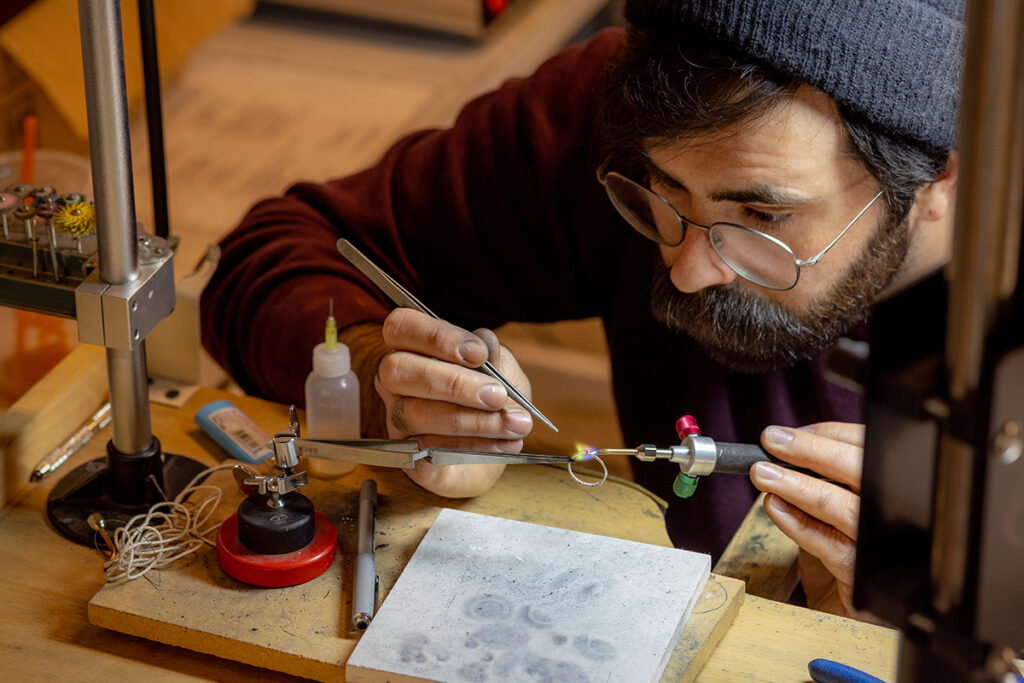 Evan attended MassArt for his undergraduate studies, then came to NBSS to concentrate on jewelry making, and was intent on picking up practical skills. "The sheer technicality of what I learned at North Bennet was the best part of what I did there. They do a good job of teaching you the hard way of doing things by hand—and I mean that as a positive." In the workplace, he's able to take creative shortcuts only because he appreciates the longer way of doing things.  
He has some advice to share with recent North Bennet grads looking to work in the field too: "Every jeweler is going to create their own work and designs differently. Always show up to your job with an open mind." 
Kaleigh Dingman JM '15
Director of Manufacturing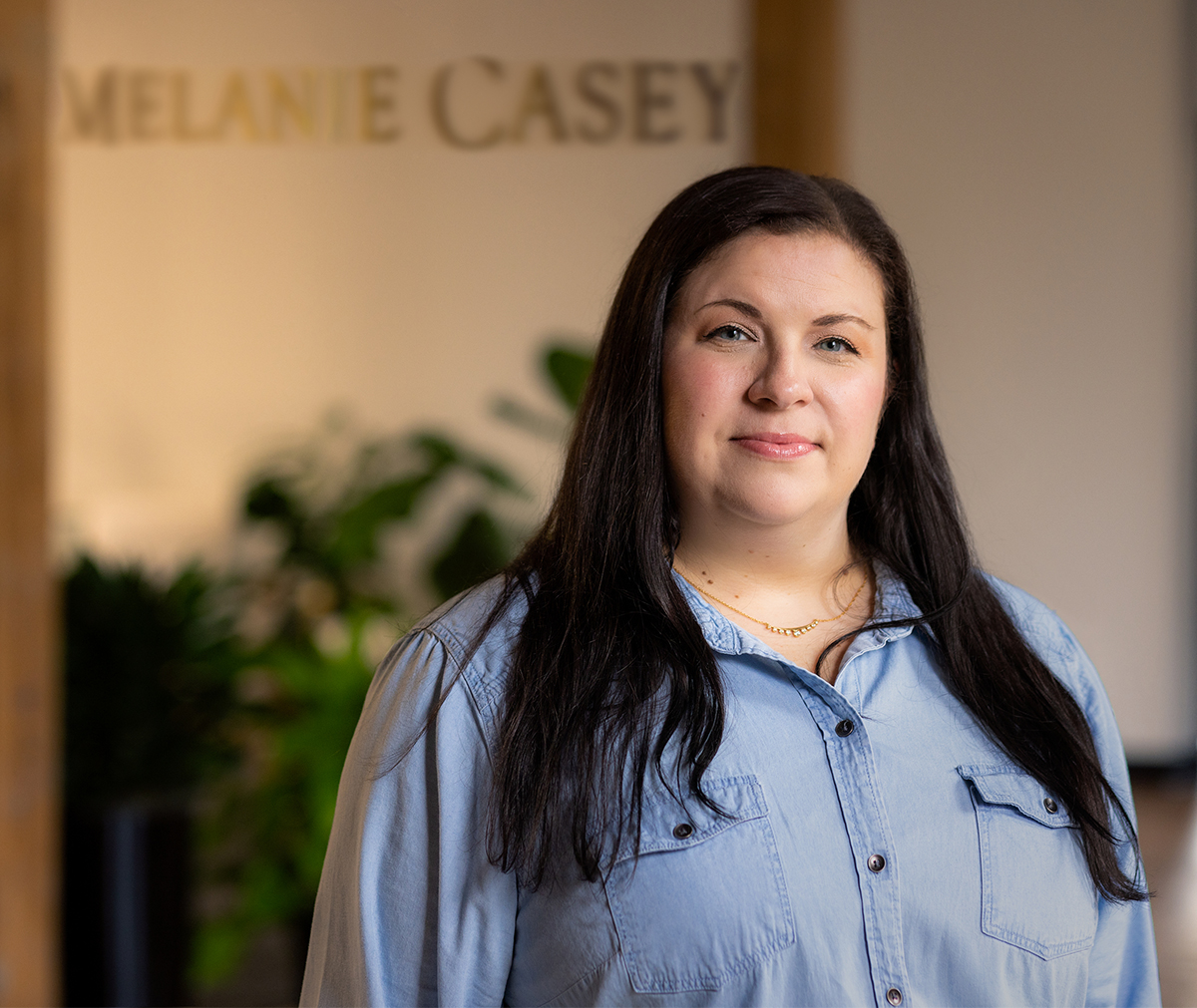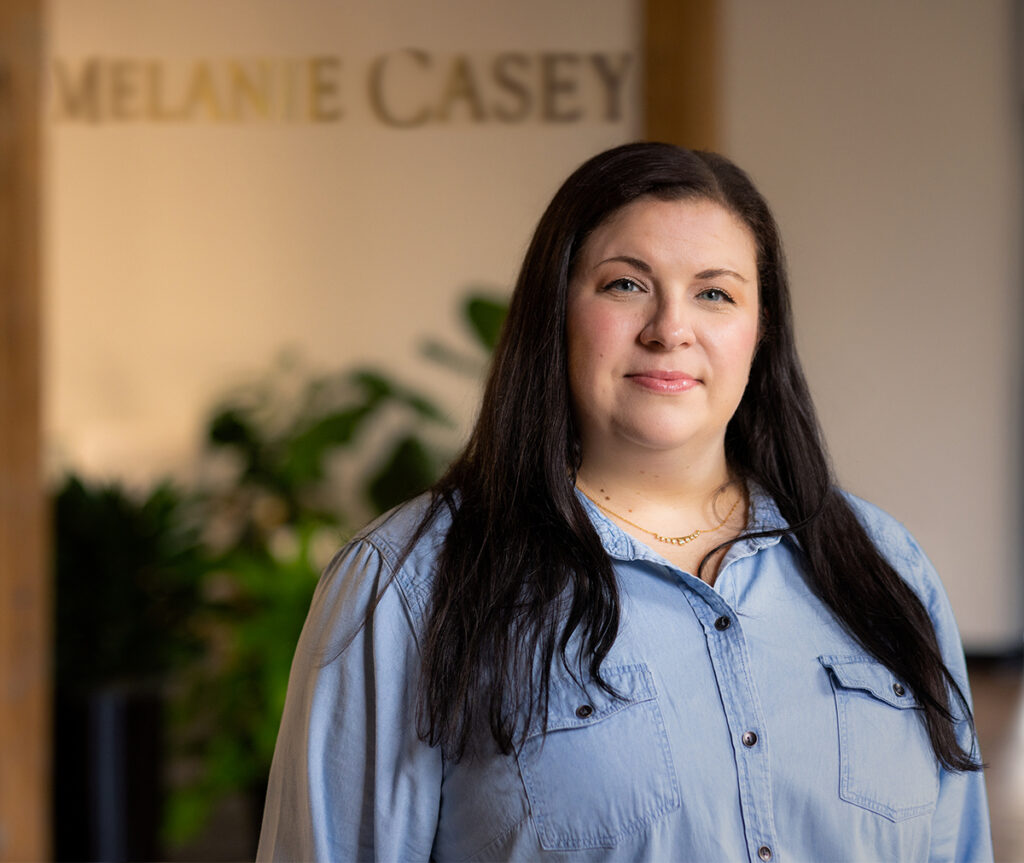 "There was so much more to the jewelry industry than just my initial perception of it," Kaleigh Dingman admitted. She has experienced firsthand how a jewelry making degree from North Bennet can lead down many different paths besides becoming a bench jeweler. 
Kaleigh grew up around manufacturing in New Hampshire. Her dad and uncles owned a mini cupcake factory. "They started out as a little corner bakery, and I watched them grow it into a huge business," she says. Although she didn't want to bake for a living, Dingman did know from an early age that designing processes, working with her hands, and solving problems were what really interested her career-wise. 
After graduating with a Bachelor of Arts in Interior Architecture from the Rhode Island School of Design, a chance conversation with a local jeweler inspired Kaleigh to switch tracks and focus on jewelry making at NBSS instead. 
Following graduation, Kaleigh worked as a designer and goldsmith at a local jewelry maker in New Hampshire. There she leaned into techniques she'd been taught at NBSS to form, solder, polish, cast, laser weld, and refurbish.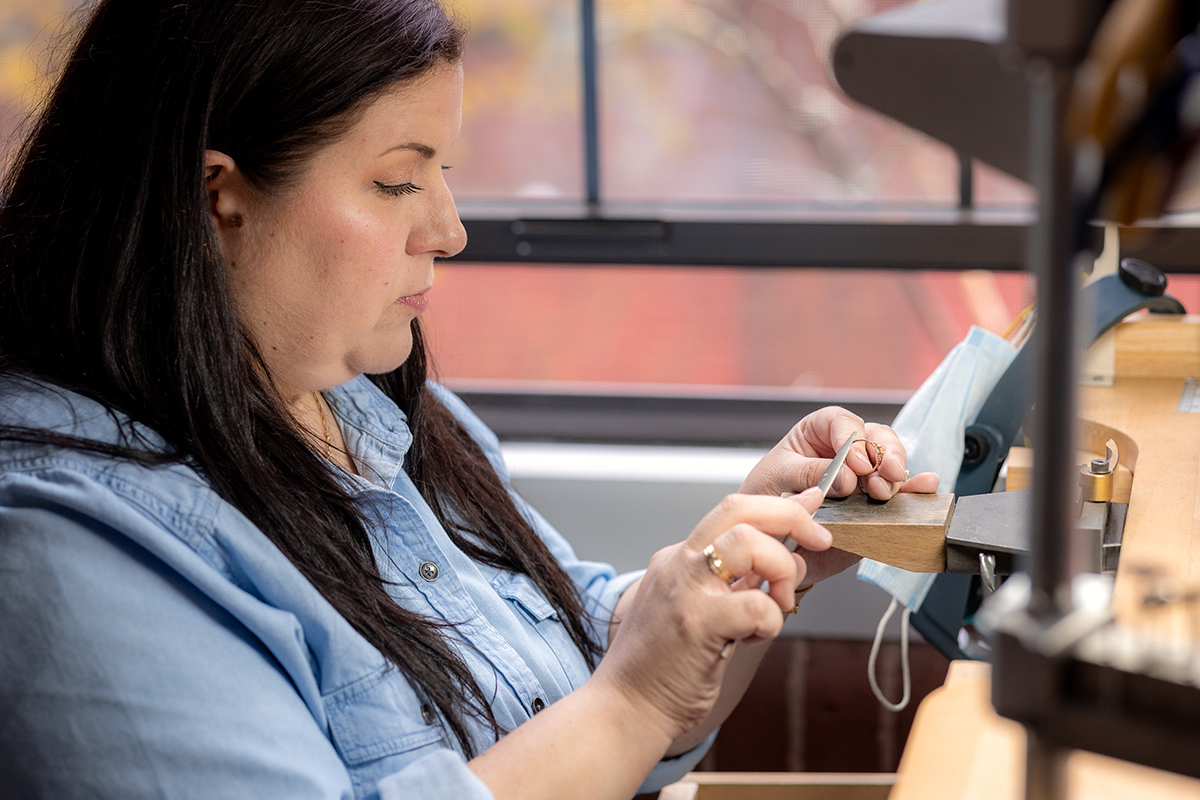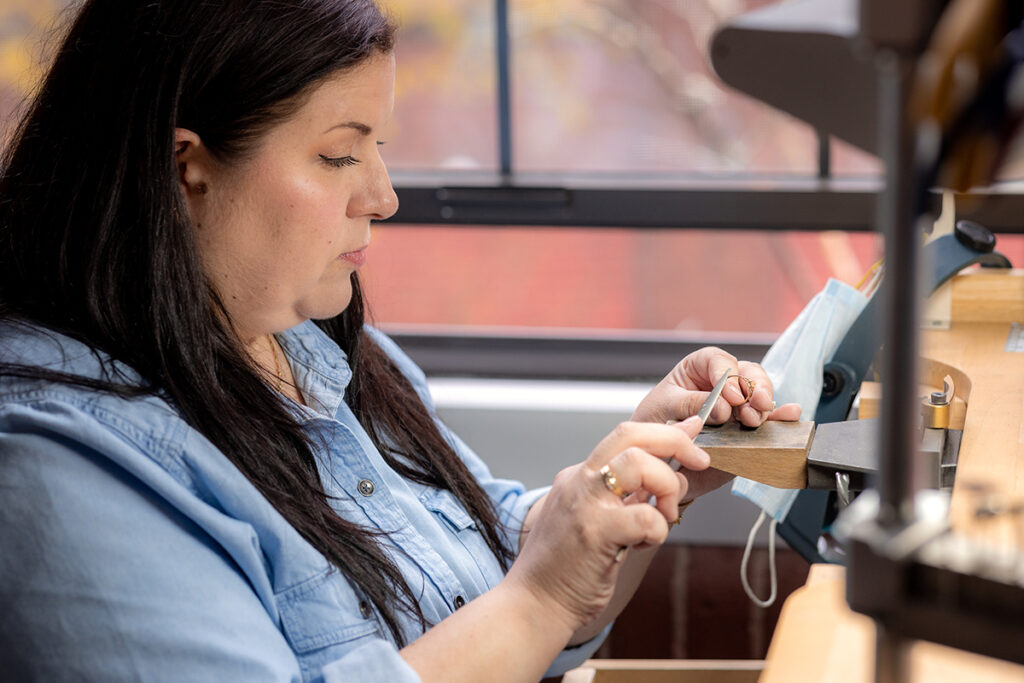 She began working at Melanie Casey in 2018 as a bench jeweler, but as the business grew exponentially in the years that followed, so did her responsibilities. Today, she oversees the manufacturing side of the business, managing the supply line, the manufacturing team, the CAD department, and the quality department. "The best way to describe my day-to-day job is by saying that I put out fires and solve problems," she says.
When Kaleigh first joined the company, there were less than 15 employees. These days, they are a team of 59 with some bench jewelers working 100% remotely. 
"Seeing the changes that we've gone through, not just the improvement of our product, but setting the standards and ways we go about treating each other as employees here, has been a really awesome thing to be a part of these last few years," Kaleigh says with satisfaction.     
Willow Coronella JM '20
Quality Control Manager 
"It's wildly unhelpful to have any ego in this industry. You just tire yourself out," says Willow Coronella. Behind them, the Melanie Casey logo appears in shiny silver letters, mounted on a stylish brick wall at the company's Andover headquarters. As the label's quality control manager, Willow swoops in behind the scenes, quietly focused on the details that ensure every jewelry piece is made meticulously enough to become a family heirloom.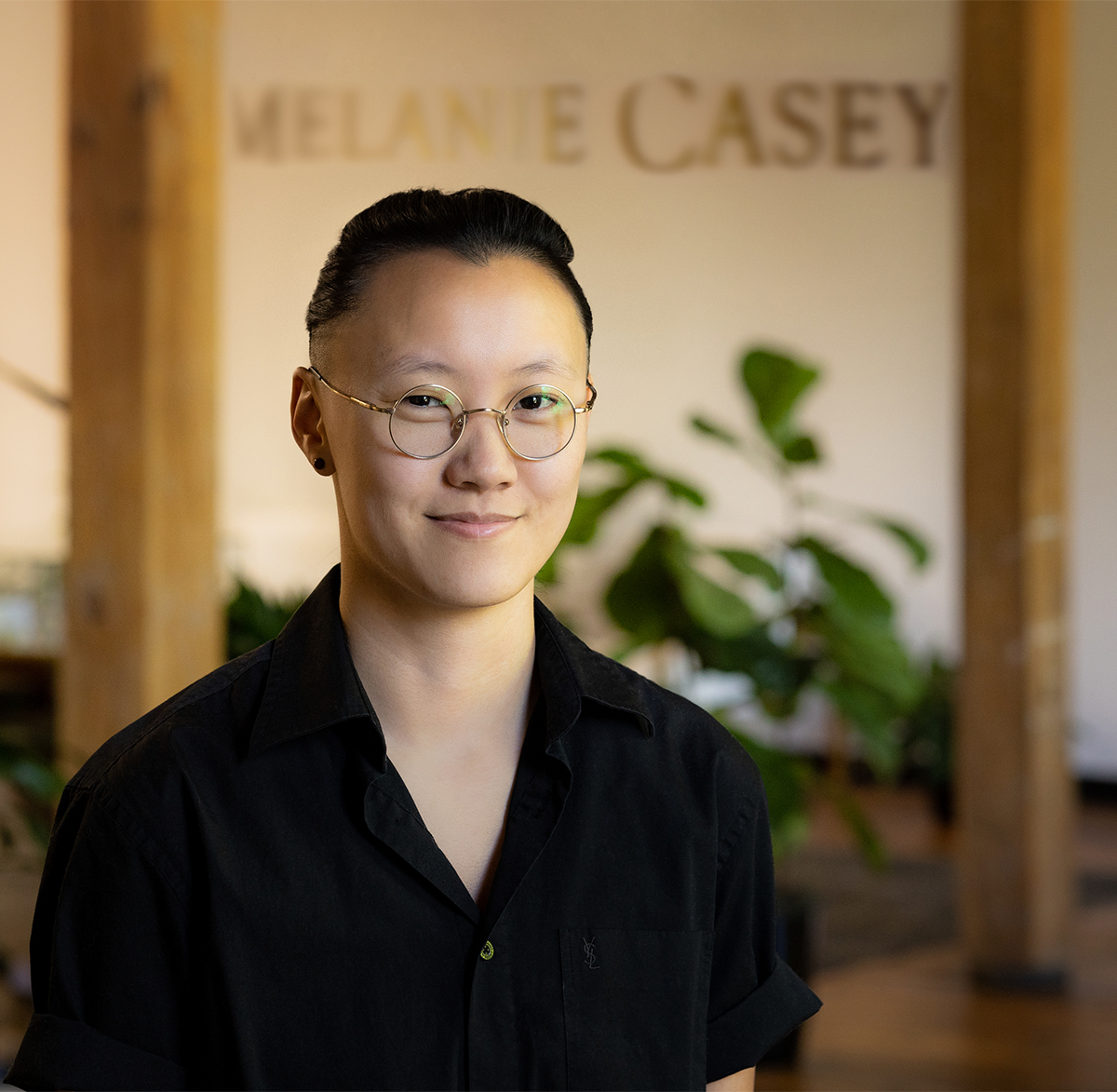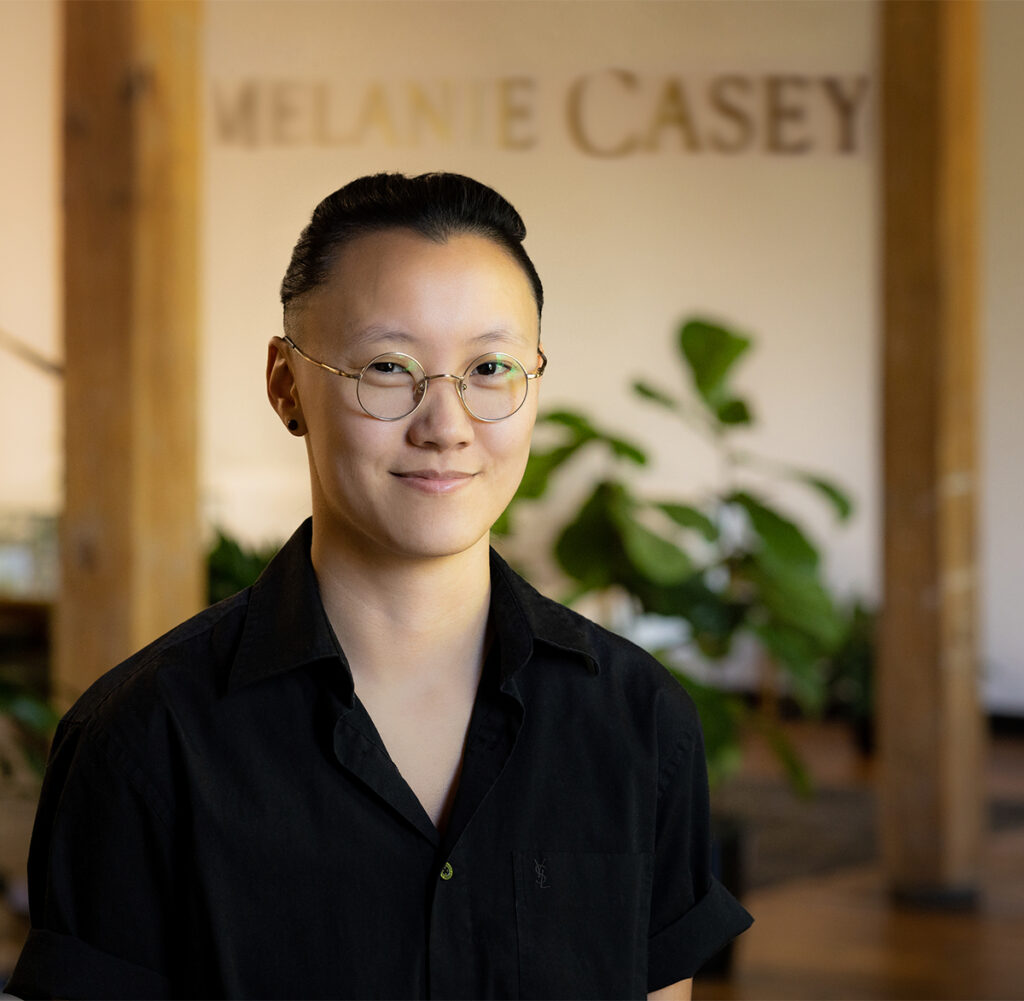 "It's rarely glamorous," they say, smiling slowly. "Recognition goes to the name of the brand but being the best at hand skills is something you can be really proud of."      
Those are skills that Willow originally learned in the Jewelry Making & Repair program at NBSS. They had always been clever with their hands—working their way up from dishwasher to sous chef in restaurants. After college they worked for a luxury logistics company, but weren't fulfilled. "Nothing really satisfied my brain except making something and seeing its physical manifestation." 
At NBSS, they appreciated the time to focus on detailed instruction and learning to train their eyes to pick up minute details. "I was also given the permission to fail, which I appreciated. Getting things right certainly feeds confidence, but it doesn't build skill," Willow says.
It is this obsession with iteration that drives Willow's work at Melanie Casey, collaborating with an "amazing group of highly skilled people" every day.  The biggest challenge to quality control has to do with the extremely small, tight-fitting scale that defines the company's design aesthetic. As a result, everything is cast, a process of pouring molten metal into molds, then smoothing the texture, polishing and setting by hand at each jewelers bench.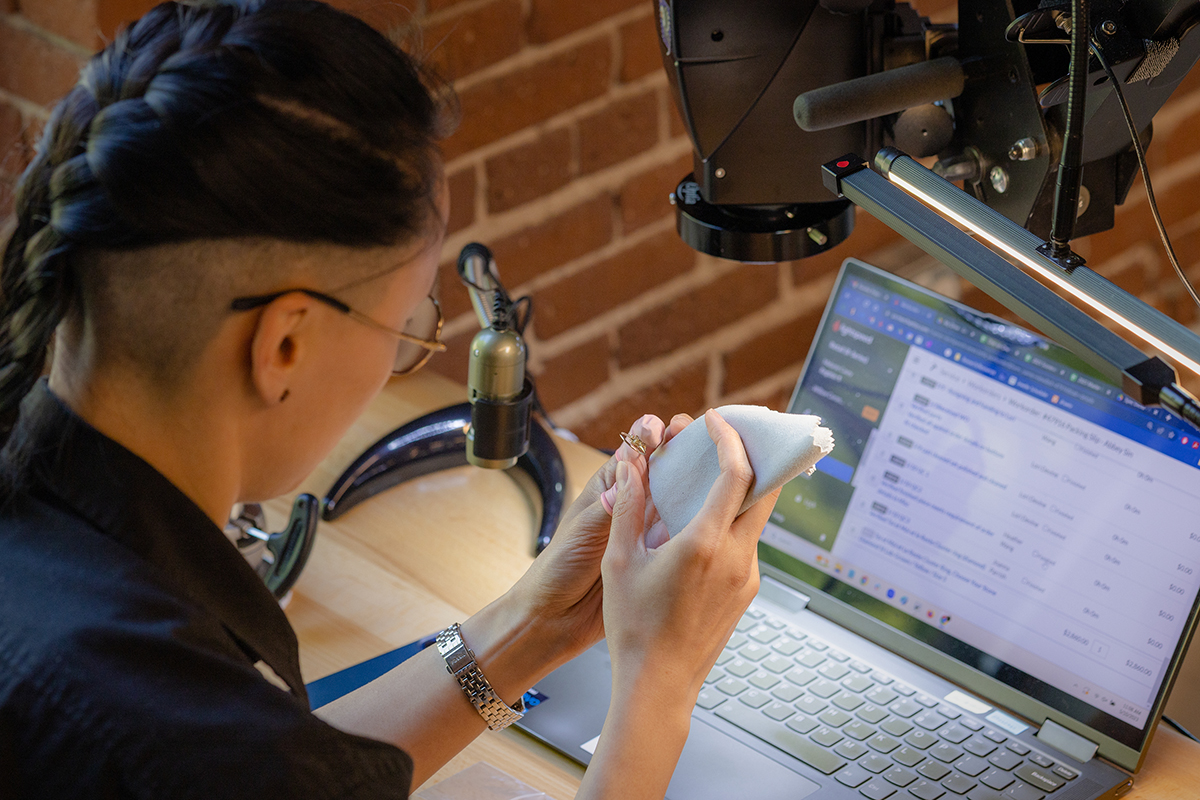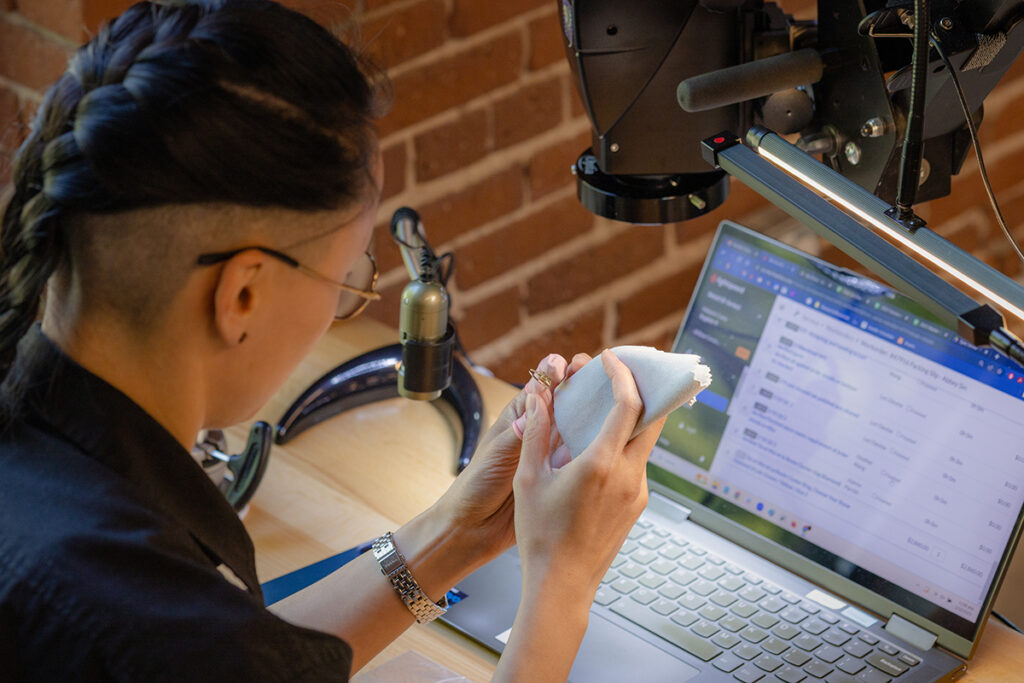 Reiterating a message first internalized at NBSS, Willow shares, "What keeps a repetitive process engaging is never losing the drive to pick up new skills along the way. That's what being a craftsperson is all about." 
Willow finds tremendous satisfaction with each piece completed. They also enjoy being able to openly share with colleagues in an industry where famous jewelers have traditionally kept their techniques a secret out of fear of copycats. "My generation is having to relearn those skills. To be part of this very generous community instead is extraordinary."
All photography by Patrick Sporleder