Cabinet & Furniture Making Curriculum
Individuals who graduate from the Cabinet & Furniture Making program are prepared to work in custom furniture or cabinet making shops designing, drawing, estimating materials, constructing and finishing furniture using hand tools and power equipment to perform joinery and ornamentation appropriate for the pieces.
As a custom furniture maker at NBSS, you'll learn how to use and maintain both hand tools and power equipment. You'll estimate costs, choose materials, and prepare working drawings for each project. You'll cut various joints, turn, carve, and bend wood, apply marquetry or veneers. You'll develop the knowledge, skills, and confidence necessary to create thoughtful furniture pieces to exacting standards.
The expansive program space includes a large bench room, demonstration area, library, lathe room, and finishing room. Students take regular field trips to view private and museum collections, and to visit the shops of prominent local woodworkers.
In addition to the Career Training program, we offer a number of woodworking courses through our Community Education Department. View all courses.
1. Drafting
Students draw 20 woodworking joints and eight full-size working drawings of pieces of period furniture to accurately show construction details and provide stock lists for estimating costs of materials.
Details of woodworking joints: students use drafting equipment and line definition to create orthographic and isometric drawings
Full-size details: students consider principles of proportion, the use of various woodworking joints and principles of construction
Estimating materials and costs: students develop stock lists for each practice drawing
Drawings to include Sheraton step table, drum table, Chippendale ladder back chair, slant-top desk, lowboy cedar chest, Chippendale side chair, frame and panel chest and a tool chest. Materials are estimated on all drawings.
2. Benchwork Fundamentals
Students learn to demonstrate proficiency in the use and maintenance of hand tools to an acceptable standard for the trade. They complete benchwork exercises to demonstrate understanding of layout and execution of fundamental joints.
Hand tools: student tune-up and sharpen woodworking hand tools in preparation for assigned exercises. (planes, chisels, scrapers, scratch stock)
Layout and procedure: students perform practice exercises that require the skillful use of hand tools to lay out and complete a practice block, oilstone box and several practice joints.
Materials: lectures and demonstrations cover wood technology and adhesives.
3. Introduction to Stationary Power Tool Procedure
Observing all safety procedures presented in class, students learn to operate stationary power equipment and their attachments with the proficiency necessary to be employed in the trade. The drawing and construction of a Shaker style nightstand with a drawer serves as the teaching model for sections 2 and 3.
Introduction to safe procedures using woodworking machinery: In the various stages of the milling of lumber for the Shaker nightstand, students are introduced to various saws, jointers, planers and drill presses.
Stages of construction – The projects in this section serve as a model for organizing the process of making a piece of furniture from picking materials at the lumber yard through milling, layout, joinery, fitting, assembly, gluing up and clamping.
1. Tool Chest
Students construct a tool chest based on a drawing made during the drafting section.
2. Proficiency Test
After completing the tool chest, students make a dovetailed candlebox according to the blueprint provided, using appropriate millwork and joinery procedures. This is considered a day's work. The test is timed and evaluated for quality and efficiency.
3. Individual Review
Following the proficiency test, students meet with instructors to review their work up to that point.
1. Project Assignments for Graduation
After completing the tool chest, each student constructs at least one example of a table, a casework piece and chair. With the guidance of the instructors, students design and draw pieces of furniture within stated guidelines. Students are expected to develop a procedures and materials list and a schedule for the projects. To the extent possible, each piece involves joinery, ornamentation and finishes not previously used.
2. Advanced Benchwork
Concurrent with project assignments, students participate in workshops and lectures on various topics.
3. Machine Lubrication and Maintenance
Students learn to lubricate and maintain all major power equipment used in a small woodworking shop to keep shop in proper and safe running order. On-going maintenance of equipment is demonstrated to students and subsequently performed by them throughout the course.
The curriculum each year includes guest speakers who provide hands-on lectures and demonstrations, as well as occasional off site field trips. Past speakers and trips have included:
Windsor chair making with Peter Galbert
Marquetry with Paula Garbarino CA '80, CF '88 and Abbie Smith CF '19
Banding making and furniture repair with Michael Wheeler CF '77
Furniture history & finishing with Sean Fisher CF '94
Guest review for graduating students
Participation in CraftBoston trade show
Participation in Fine Furnishings Shows, a trade show in Providence, RI
Trip to Winterthur Museum (every other year)
Trip to Historic New England collections facility in Haverhill, MA
Trips to the Old State House in Boston to study replica furniture created by NBSS faculty and alumni
Trips to Skinner Auctioneers
Self guided tours at the MFA with instructor(s)
Trip to lumber yards and lumber mills
Trips to visit professional furniture makers' shops, such as Mark Richey Woodworking
Student Work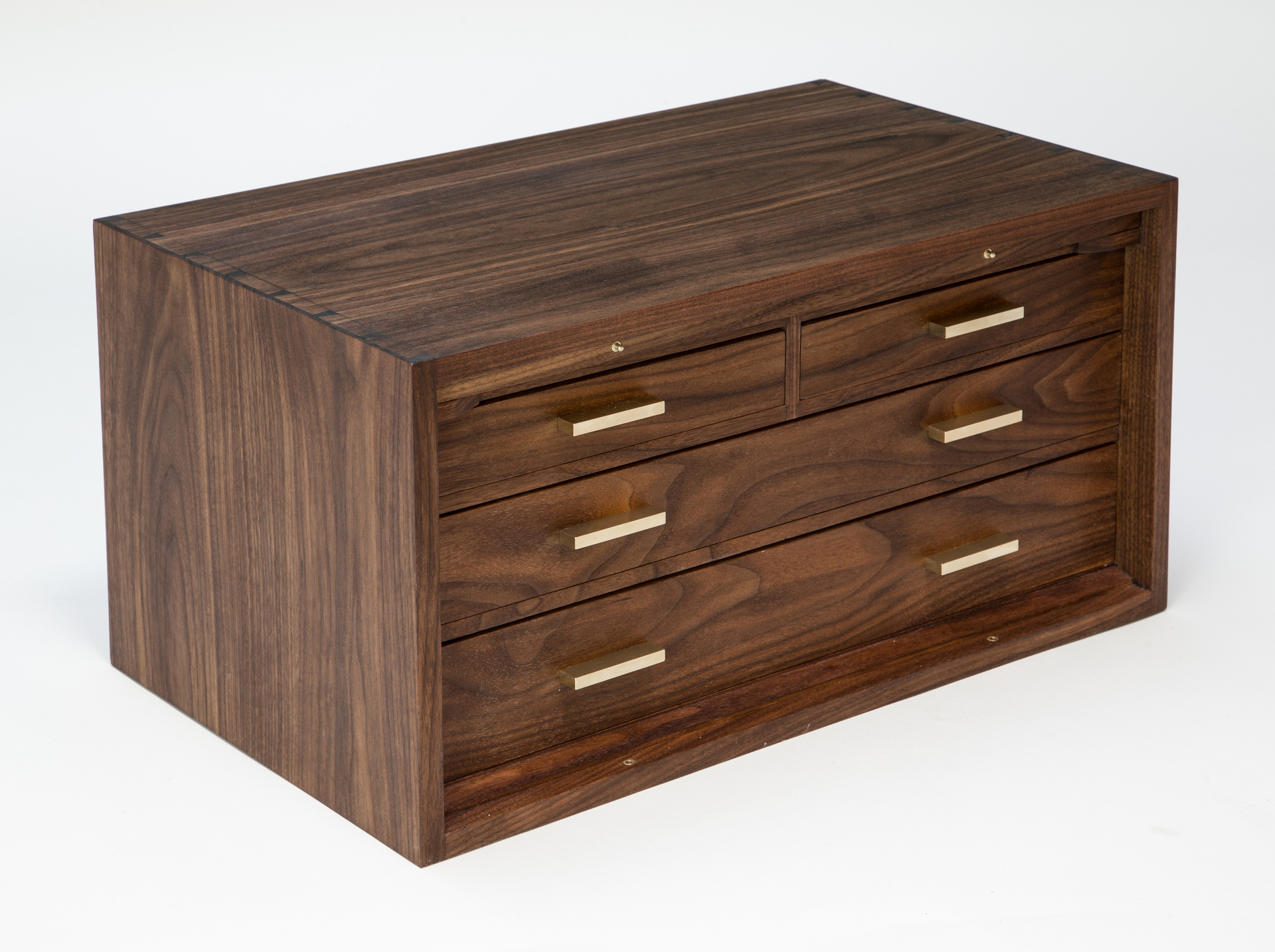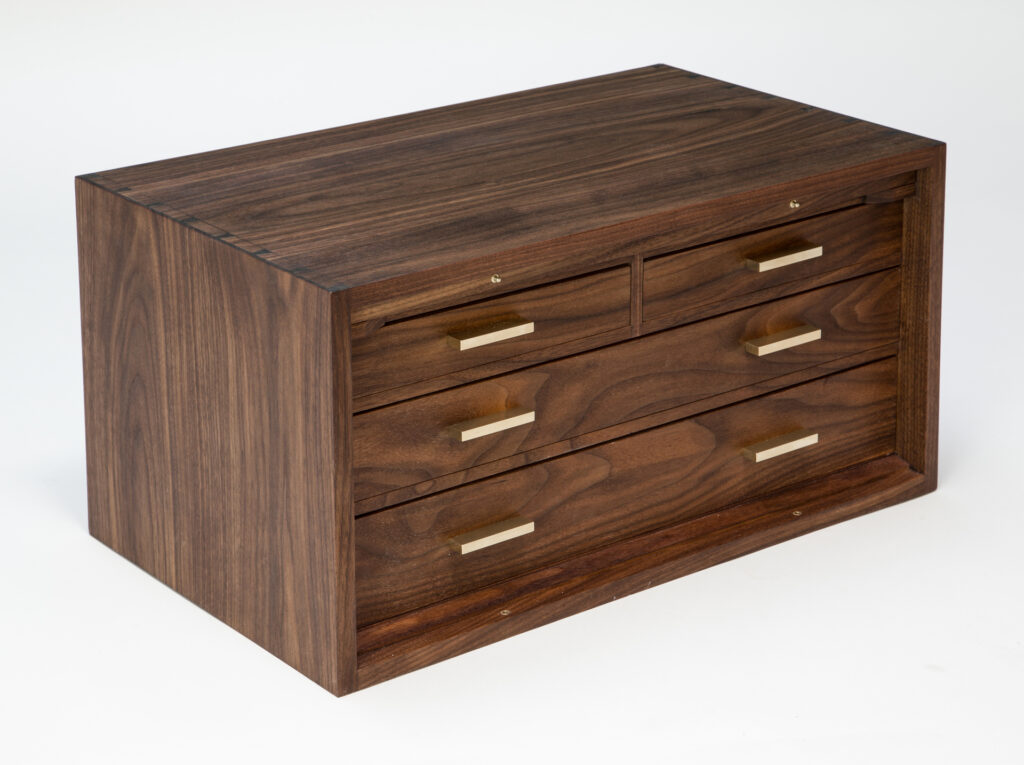 Questions?
Contact Rob O'Dwyer, Director of Admissions, at 617-227-0155 x111 or admissions@nbss.edu.