Distinguished Alumni Award
The Distinguished Alumni Award recognizes a distinguished graduate from one of our nine Full-Time programs based on their professional accomplishments, contributions to their industry, and promotion of excellence in craft via schools and organizations.
Nominations are accepted by alumni, students, current and former members of the faculty, administrative staff, the Board of Directors, Advisors, and Program Advisory Committee members.
Nominations open in March and the Award is presented at graduation in late May/early June.
Recipients of the Award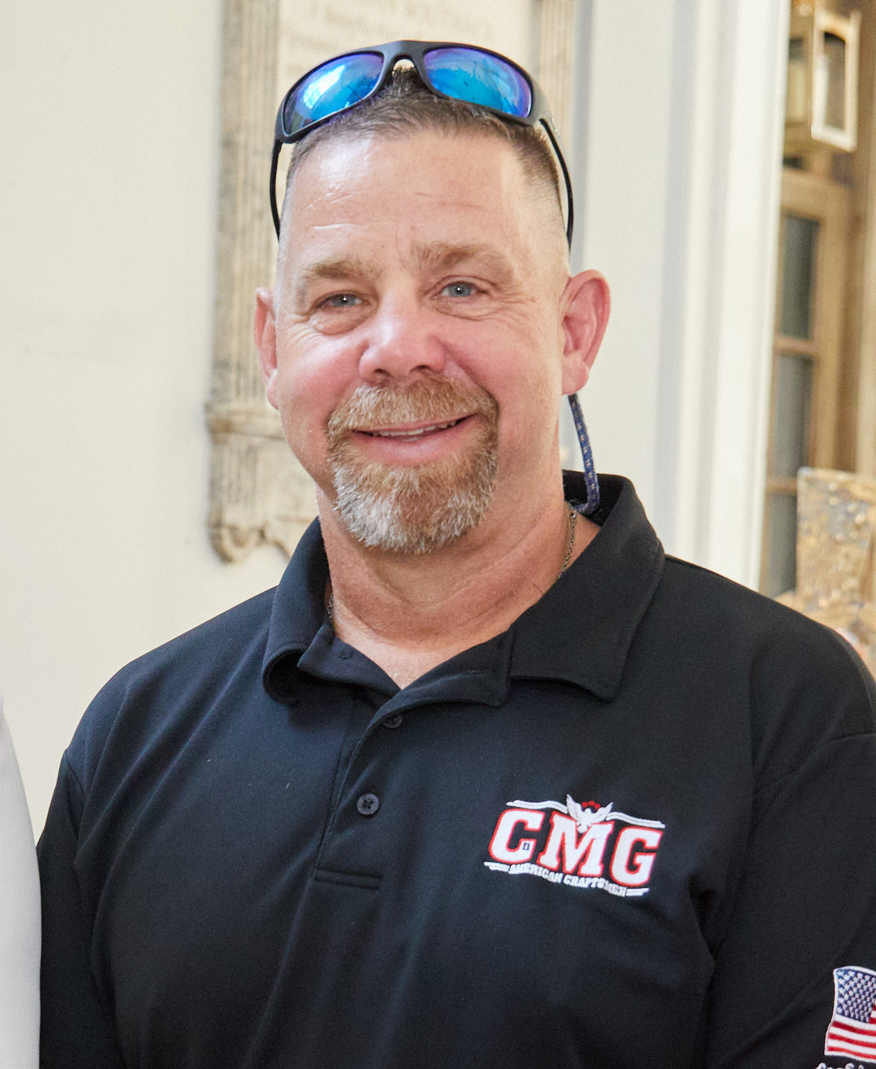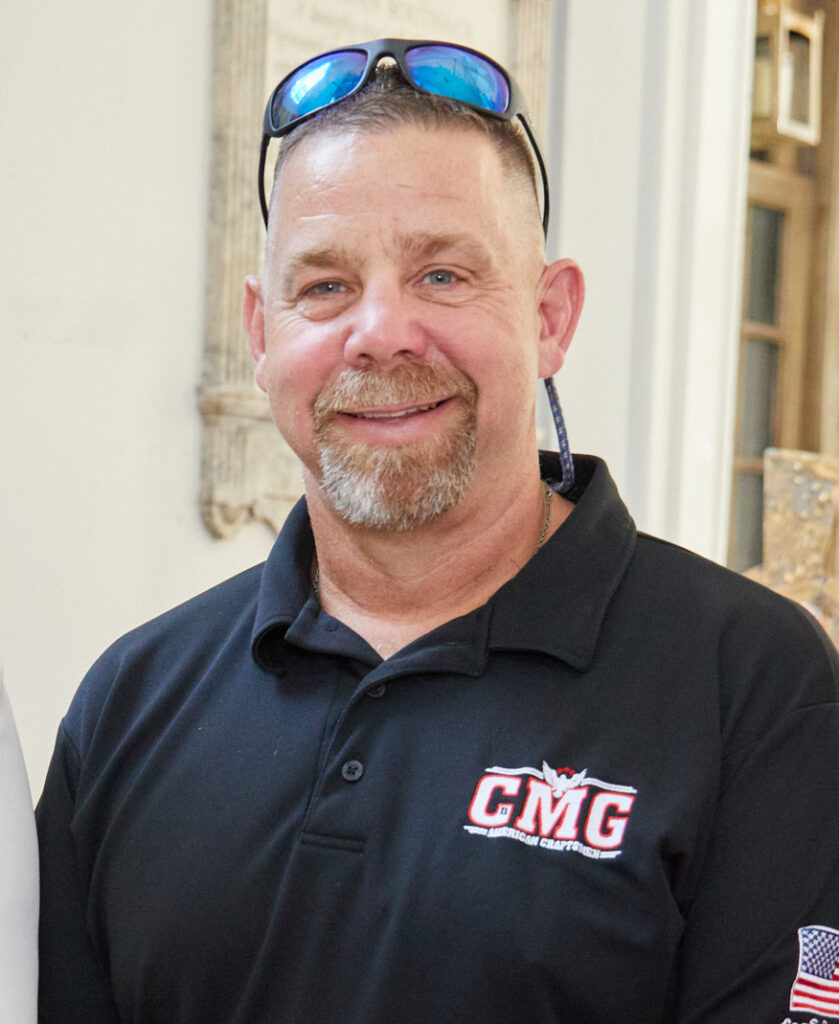 Kurt, founder and owner of C2MG Builders in Topsfield MA, is always looking for ways to give back to North Bennet Street School and to support Carpentry students. He has been a Carpentry Program Advisory Committee member for over 10 years, in which he works with faculty to ensure that the program and curriculum always has student success in mind.
Over the years, Kurt has hired countless NBSS alumni to work at C2MG. He also graciously allows our current students to collaborate on relevant C2MG construction projects, so that students can get the skills and mentorship they need in the field. Recent projects include remodeling a ranch house during the fall and winter of 2019 and building a timber frame pool house with a screen porch during the spring and summer of 2021. He even allowed the Carpentry class to use his pool at the end of last July for an end of the year picnic!

According to Carpentry Department Head Peter Smith PC '04, "Kurt is always going above and beyond in a selfless manner that is seldom seen and worth recognizing. Kurt understands that to work with students you must be accommodating, patient, and willing to sacrifice to ensure that the students receive an education, not just perform a task."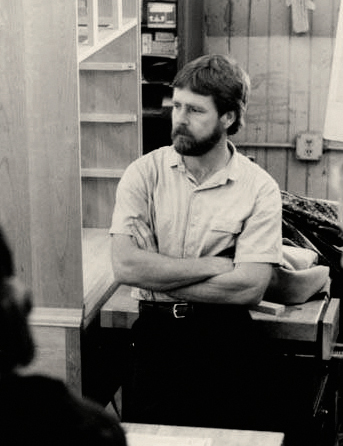 Though Phil passed away earlier in 2021, our community wanted to honor his many years of teaching and mentorship with this year's award.

Phil was a master furniture maker, entrepreneur, teacher, mentor, and dear friend to all. Phil was a Cabinet & Furniture Making instructor at NBSS from 1975-1985, with the latter five of those years as Department Head. During this time, Phil helped build the program's core curriculum and supported its transition to be fully accredited.

Soon after leaving his role at NBSS, in 1989 he launched and led the Furniture Institute of Massachusetts, which trained hundreds of students from across the country in the art of classical woodworking techniques.

According to Dan Faia CF '94, the program's current Department Head, "Phil truly is the definition of a mentor… He taught us through his actions, to take pride in craftsmanship, to share our knowledge with everyone who will listen, and to inspire the next generation of cabinetmakers to carry on the traditions of the craft with honor."

In addition to numerous accolades and achievements from shows, institutions, and private individuals, Phil won the Cartouche Award in 2005 from the Society of American Period Furniture Makers, and was chosen in 2010 for the "Artisanship Award" bestowed by the Institute of Classical Architecture & Classical America. These awards reflect his generous contributions to the field and its community, while also cementing his legacy as a master furniture maker and artisan.

Phil's legacy is second to none, and his impact includes not only the fine work he produced over 50+ years, but also the generations of woodworkers who he guided in the craft.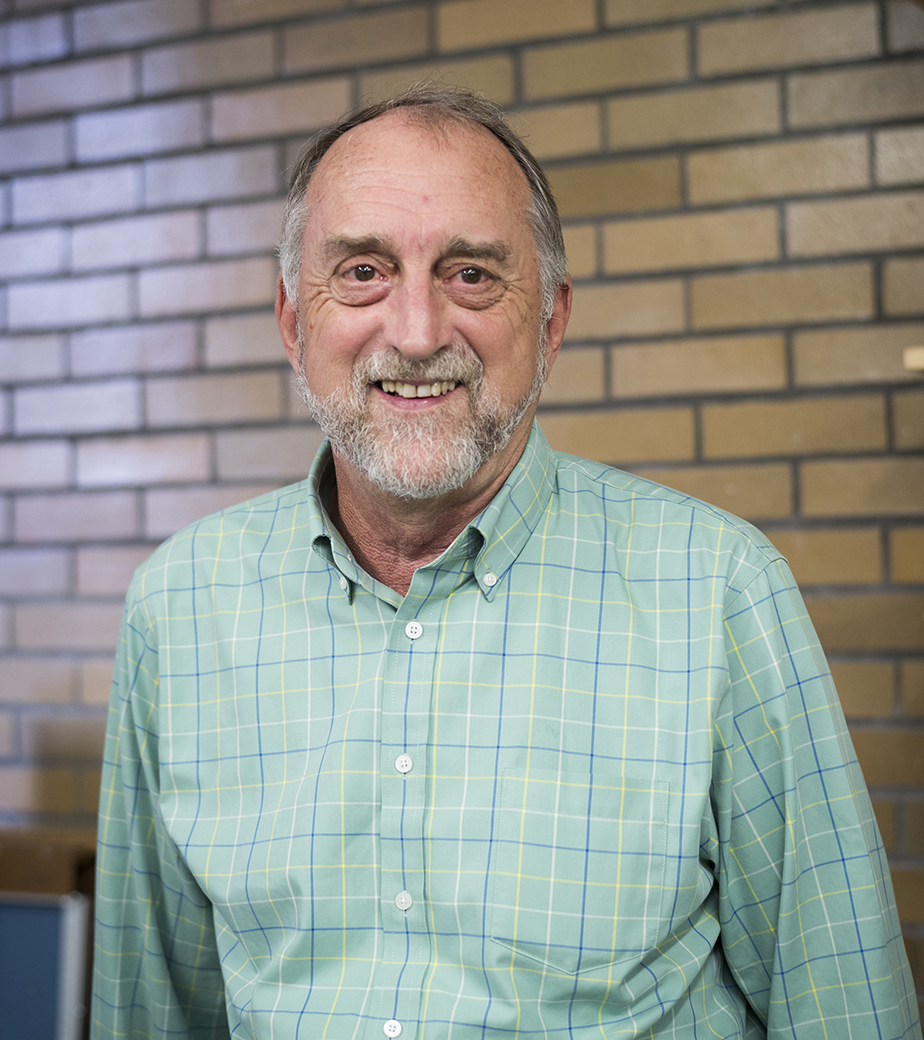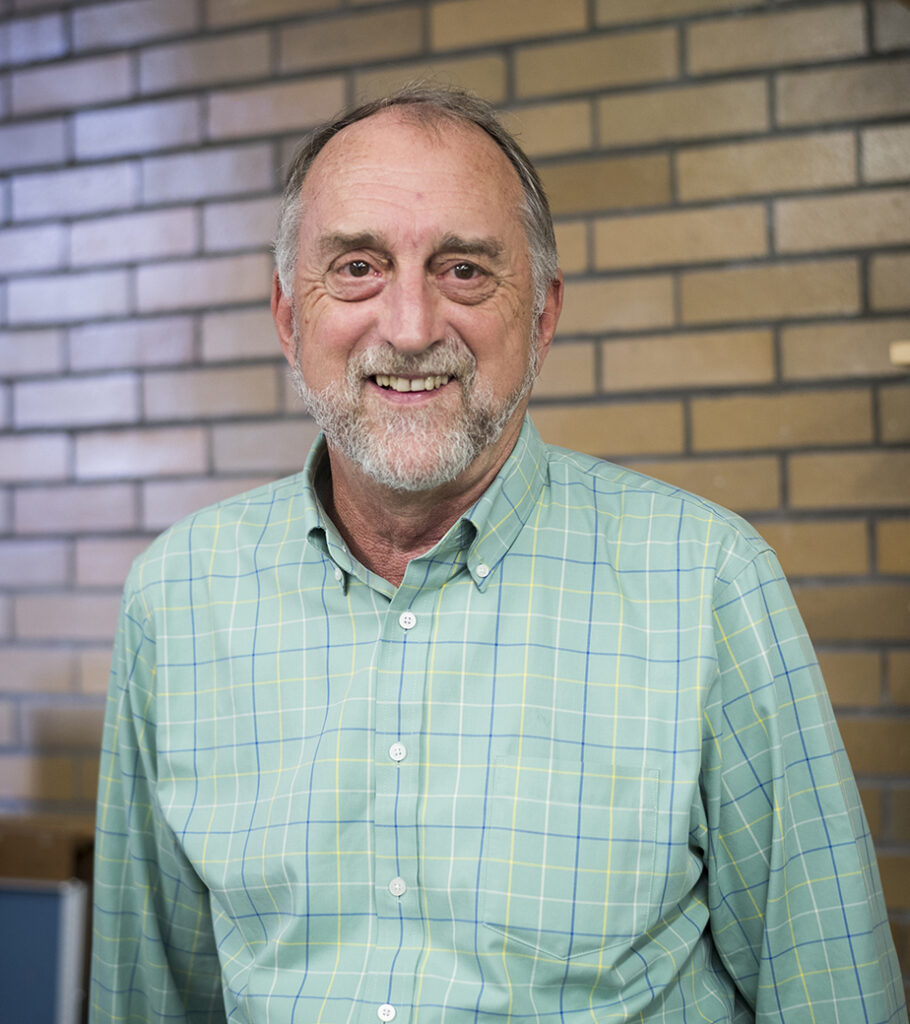 Since graduating in 1972, David has worked as a self-employed technician and rebuilder for more than 45 years, making him one of the foremost experts in the field. He's been a regular master teacher at regional and national PTG meetings, and was awarded the organization's Member of Note Award in 2002 for his outstanding contributions to the field.
After his graduation from what we now know as the Basic Piano Technology program in 1972, he started as an Instructor in 1974. David recognized the opportunity for, and developed, what would become our Advanced Piano Technology program in 1978. He later seamlessly moved into the role of Department Head for both the Basic and Advanced programs. David's outstanding performance in this capacity is evidenced by the industry renown of the School and its programs, both on a national and international level.

David's accomplishments and contributions to NBSS and the field of piano technology are too countless to mention. He has provided lifelong dedication to the education of piano technicians as well as mentorship for graduates long after graduation. According to nominators, David has been described as a "piano rebuilder of the highest caliber" and an "innovative leader in the piano tuning and rebuilding trades." For his extensive work and excellence in his craft, NBSS bestowed an Honorary Diploma in Advanced Piano Technology to David this past spring.

To sum it up, here's a quote from a piano technology alum: "David has shared his wisdom and wit with hundreds of students who have passed through the doors of NBSS, and all of us are better for it."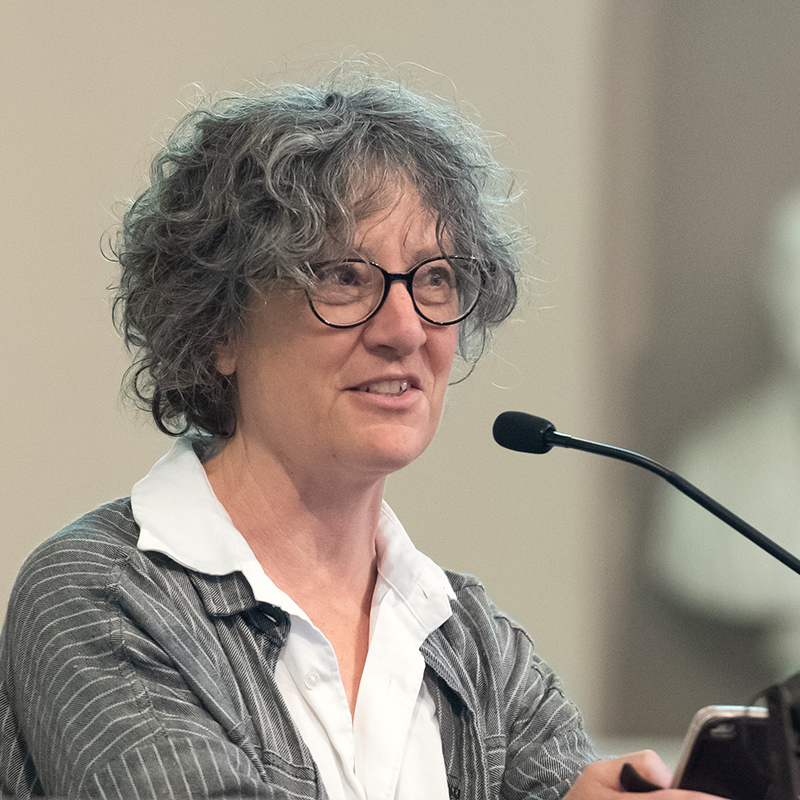 Throughout her influential 20+ year career, Chela has held multiple teaching and book conservation positions: conservator at Huntington Library in San Marino, CA and The University of Michigan at Ann Arbor; lecturer of preservation and conservation studies at University of Texas at Austin; conservator of library collections and affiliated assistant professor in art conservation at Winterthur/University of Delaware. Chela currently serves as head of the conservation center at the UCLA Library.

Chela recently won the 2018 American Institute of Conservation's Sheldon and Caroline Keck Award for a sustained record of excellence in the education and training of conservation professionals. She was also the recipient of a rare book conservation internship at the Library of Congress in 1994 and was awarded a three-month teaching Fulbright to teach book conservation in Argentina in 2000.

In addition to these accomplishments, Chela continues teaching and consulting in Latin America, occasionally exhibits as a book artist, and is a proud supporter of local libraries.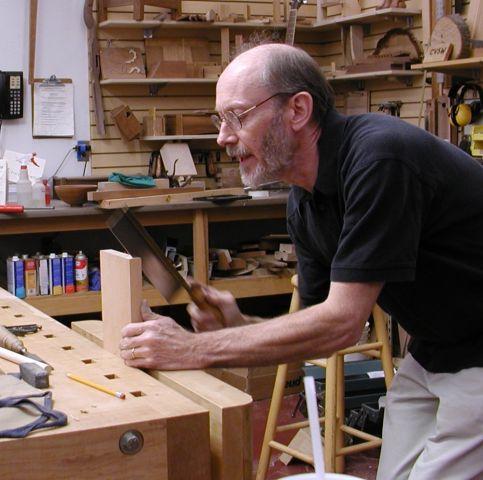 Will Neptune is a 1981 Cabinet & Furniture Making graduate, and also served as a full-time teacher in the CF program from 1985-2000. Will is currently a furniture maker and renowned master carver working in the Boston area. During his 15 years as an instructor at NBSS, he was well known for his passion, energy, and ability to solve complex woodworking problems no matter their size and scope.

When talking to former students about Will, they continued to mention his wealth of knowledge, generosity, insight, intuition, and innovation. Speaking of innovation, much of the current Cabinet & Furniture Making curriculum is based from fundamental skill-building exercises that Will created when he was a teacher.

Will was the 2013 winner of the prestigious Cartouche Award, an award given for excellence in period furniture making. Will has also been a frequent contributor to Fine Woodworking, an instructor at Connecticut Valley School of Woodworking, and a presenter for Woodworking In America. Most importantly, Will is responsible for providing mentorship to and launching the careers of dozens of masterful makers. We are proud to claim him as our own North Bennet Street School alumnus.
A native of East Haddam, Connecticut, Eric Schandall PT '67 is an internationally respected master piano technician—working primarily on Steinway & Sons pianos throughout the United States and also in China, England, Ireland, Russia, and Norway. From 2001 to 2008, he served as administrator of the C.F. Theodore Steinway Technical Academy in Astoria, New York. Eric now makes his home in Norway, working for the Norwegian National Opera and Ballet and traveling the country, applying his expertise at music festivals, colleges, universities, and culture houses which are often home to performance halls outfitted with Steinway grand pianos. Eric also currently serves as a visiting instructor at Ohio's Oberlin Conservatory of Music.

As well as receiving the Distinguished Alumni Award, Eric was the 2017 Commencement Speaker, the first time one individual has received both honors.

"Eric is one of the most distinguished individuals in his profession. His considerable skills and expertise as a master piano technician help ensure that concert pianos throughout the world resonate with the beauty of their true sound," said NBSS President Miguel Gómez-Ibáñez CF '99.

Alumni Association President Michael Wilson PT '12, who presented the award at the Commencement ceremony, said, "Eric has impressed the alumni community because he is humble, kind, generous with his time and knowledge, and eager to continue learning and improving his skills – even after 50 years of experience."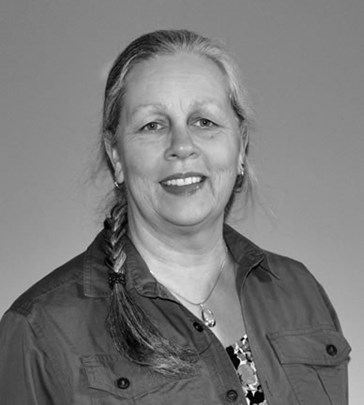 While a student at NBSS, Janet Collins worked for our Workshop Program. Upon graduating, she became the Workshop Program Director (now known as Continuing Education Director), where she grew the program in number of courses and enrollments. In 2003, she secured the donation of a dozen lathes, which led to her launching woodturning workshops at the School. Her passion for education and woodworking deepened while working with the School, impacting hundreds of students.

Janet is currently a Continuing Education instructor at NBSS, and a teacher at the Dartmouth College Student Woodshop. She previously taught at Vermont Woodworking School, Snow Farm Craft School, WoodenBoat School, Connecticut Valley School of Woodworking, and The Furniture Institute. Janet has participated in woodturning symposia and demonstrations for schools, museums, and organizations in New England. In 2006, she was awarded Furniture Maker of the Year by the Vermont Wood Manufacturing Association. Janet continues to make furniture and turn wood at her shop in Vermont.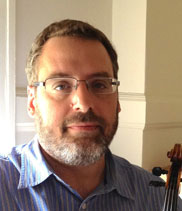 After graduating from North Bennet Street School in 1992, Kevin Kelly did violin repair work in San Francisco and Boston. In 1998, he returned to NBSS as a teacher in the Violin Making & Repair program.

Since 2002, he has run his own studio in Boston, making new instruments, performing repairs and restorations of historic instruments, and maintaining and adjusting instruments for musicians.

Kevin has researched and investigated the original system of design of the violin family and has published articles on the subject in The Strad magazine and presented his research at the Violin Society of America's annual meetings and the Oberlin Violin Makers' Workshop.

Kevin is an advisor to the NBSS Violin Making & Repair program and a consultant for the Department of Musical Instruments at the Museum of Fine Arts, Boston and the Fine Musical Instrument division of Skinner Auctioneers.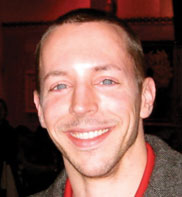 Jeffrey Refinati began his career in locksmithing after high school and has been active in the profession for more than a decade. In 2004, after graduating from the NBSS Locksmithing program in Boston, Jeff became the institutional locksmith for Massachusetts College of Art & Design.

Jeff is a substitute teacher for the NBSS Locksmithing & Security Technology program, engaged NBSS students as interns and has hired NBSS alumni. In addition, Jeff established a hardware donation program for NBSS from the Massachusetts College of Art & Design. He is a member of the Associated Locksmiths of America, Safe and Vault Technicians Association, American Society for Information Science and ClearStar, and holds an Axis Certified Professional designation, a Silver Certification for Lenel OnGuard access control systems and a Massachusetts low-voltage Systems Technician "D" license. Jeff takes classes in art and design and dabbles in web design in his spare time.

The former department head of the NBSS Locksmithing & Security Technology program, Dave Troiano, praises Jeff: "He is outstanding as a professional locksmith and security specialist and all an around great person. Jeff is most deserving of this award."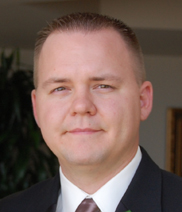 At the 2013 graduation ceremony at Old North Church, Alumni Association president Ken Gilbert, BB '10 presented the Distinguished Alumni Award to Brandon Gordon PC '02.

Brandon Gordon worked for a custom home builder for five years before enrolling in the Preservation Carpentry program at NBSS. His passion for the craft began while working on his grandmother's second empire Victorian home built in 1885. Brandon's interest in architectural details and the significance of historic homes and buildings started him on the path to a successful career in the preservation carpentry field.

Brandon's interests and NBSS experience serve him well in his current position as a project leader and supervisor of the National Park Service Historic Preservation Training Center (HPTC) in Frederick, Maryland where he works on a wide range of structures including the White House. "I have used the knowledge and skills gained from NBSS to accomplish work on a variety of historic structures. My (NBSS) education has allowed me to direct highly-skilled preservation professionals in the use of special tools and techniques needed to accomplish preservation projects."

The HPTC is dedicated to the safe preservation and maintenance of national parks and partner facilities and uses historic preservation projects as its main vehicle for teaching preservation philosophy, building crafts, building technology and project management skills.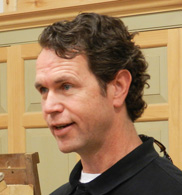 At the 2012 graduation at Old North Church, Alumni Association president Denise Fenoglio JM' 06 presented the Distinguished Alumni Award to Brent Hull PC '93.

Brent Hull is a 1993 graduate of the Preservation Carpentry program where he studied under Robert Adam. After graduating, he returned to his native Texas and started a company. From a modest beginning, working in his brother's garage, and a lot of hard work, Brent went on to build Hull Historical, which now employs over 50 artisans and related staff. He runs a successful construction and consulting firm, is the exclusive millwork provider for the Winterthur Museum, has restored historic courthouses in Texas and worked on many private residences including that of Barbara Streisand.

Beyond the commercial success, Brent is a prolific writer in the field of traditional interior designs and moldings and has publishing several books. Brent enjoys sharing his knowledge with his customers and the general public on the merits of traditional design and craftsmanship.

Story by Bill Rainford PC '11. More info about Brent's award is on Bill's blog.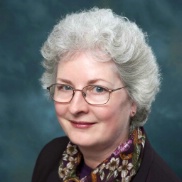 At the 2011 graduation ceremony, Alumni Council member Ken Gilbert BB '10 presented the annual Distinguished Alumni Award to Barbara Adams Hebard. Gilbert's comments and the acceptance remarks made by Hebard's husband (Barbara was at a bookbinding conference and unable to attend), painted a picture of a warm and generous professional who has enriched the bookbinding community for decades.

Upon graduation from NBSS in 1990, Barbara Hebard was employed by the Boston Athenaeum as a book conservator. During her 18 years at the Athenaeum, she worked on books once owned by many luminaries including George Washington and John Quincy Adams as well as hundreds of other 18th and 19th century imprints and manuscripts. In 2009, she became the conservator of the John J. Burns Library at Boston College. In this special collection library, she is in charge of the preservation and conservation of two hundred and sixty thousand rare books and sixteen million archival items. These are exceptional achievements and any individual who accomplished them is worthy of this award.

But Barbara is known to her colleagues for much more. She is a Fellow of The International Institute for Conservation of Historic and Artistic Works, a Professional Associate of The American Institute for Conservation of Historic and Artistic Works, a Board Member of The New England Conservation Association and a member of The Guild of Bookworkers and The Association of College and Research Libraries.

Barbara regularly displays her work at shows, lectures, and writes for publications. She has served as an exhibition curator and volunteers her time in many ways in the bookbinding community including as an active member of the North Bennet Street School community where she has served as a Board Advisor, Chair of the Alumni Steering Committee and a Bookbinding Program Advisor. Barbara maintains a contact list of bookbinding graduates and an email broadcast list. NBSS Bookbinding graduates regularly receive emails from her with relevant information ranging from job opportunities to educational opportunities to items for sale. Each year, she stops by the classroom to make new entries in her work-bench genealogy—a document that traces the occupants of every workbench in Bookbinding. For students and graduates, it's both interesting to learn who preceded you at that bench and a wonderful reminder of the rich legacy of Bookbinding graduates.

Barbara's warmth, thoughtfulness and generosity shape in big and small ways the bookbinding community at NBSS, in Boston and beyond.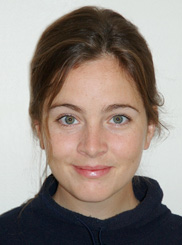 In 2010, Eva Martin moved back to the United States after working for several years in Queensland, Australia where she distinguished herself with her exceptional jewelry designs and fabrication. In the years since her graduation, Eva has won several major awards including the 2006 Saul Bell Design Award Grand Prize for her Carousseling Cufflinks and she was a finalist for the same award in 2009. Eva was the recipient of the 2008 Lapidary Journal Jewelry Arts Award and her sterling silver Queensland Sugar Spoon was designated "Best Memento" in the Tourism Queensland memento competition in 2006.

Unable to attend the presentation, Martin expressed her indebtedness to NBSS in remarks read by Alumni Council Chair, Dennis McCarten, (VM '06): "At NBSS I began to understand just how deeply satisfying and meaningful a career in craftsmanship could be… I still imagine my pieces will be scrutinized by Ro with her eagle eye and loupe before they leave my bench. It keeps me from producing anything but my best work. I am greatly indebted to both Ro and Jock and to NBSS for a career which is so deeply satisfying —one that makes me smile from ear to ear."

Rosemary (Ro) Trainor, NBSS Jewelry Making & Repair Instructor remarked, "there are times when we interview candidates for the Jewelry program who say, "I'm coming here because I want to be like Eva Martin" and I say, "Well then move your bed in here, because as a student she was at her bench ALL the time. She was in early and stayed late every single day… she was motivated and focused on what she wanted to achieve and I do believe she would have moved her bed in here if she could have. It was a pleasure to be her instructor."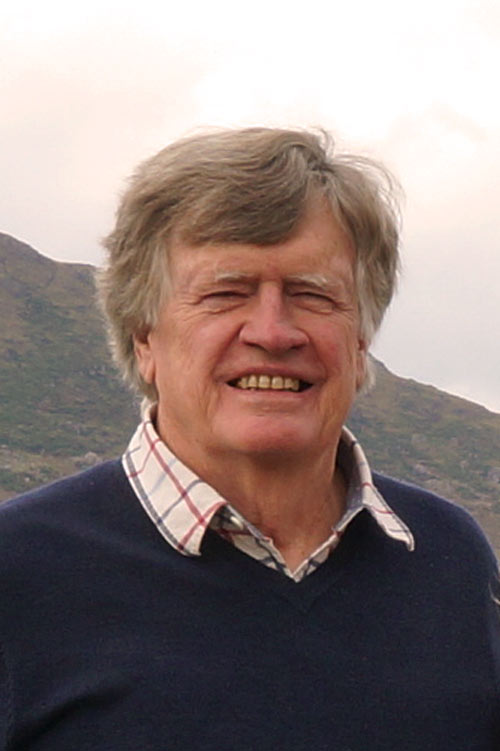 Architect, jeweler, and furniture maker John F. (Jock) Gifford is the founding Principal of the nationally recognized residential design and construction firm Design Associates in Cambridge and Nantucket, and is a graduate of two of the school's crafts training programs—Jewelry Making & Repair in 1997, and Cabinet & Furniture Making in 2001. He has served as Vice Chair of the school's Board of Directors, and taught classes at the school as a volunteer.

Gifford and his design firm have been regularly featured on the PBS series "This Old House" and in national residential design magazines such as House & Garden, House Beautiful, and Home. The firm's work has also been included in a number of books on home design.

"Any one of these accomplishments would have qualified Jock for recognition," said Dennis McCarten, chairperson of the school's Alumni Council. "But the sheer scope of his dedication to the quality of life and of instruction at North Bennet Street School left us no doubt that he was the right choice."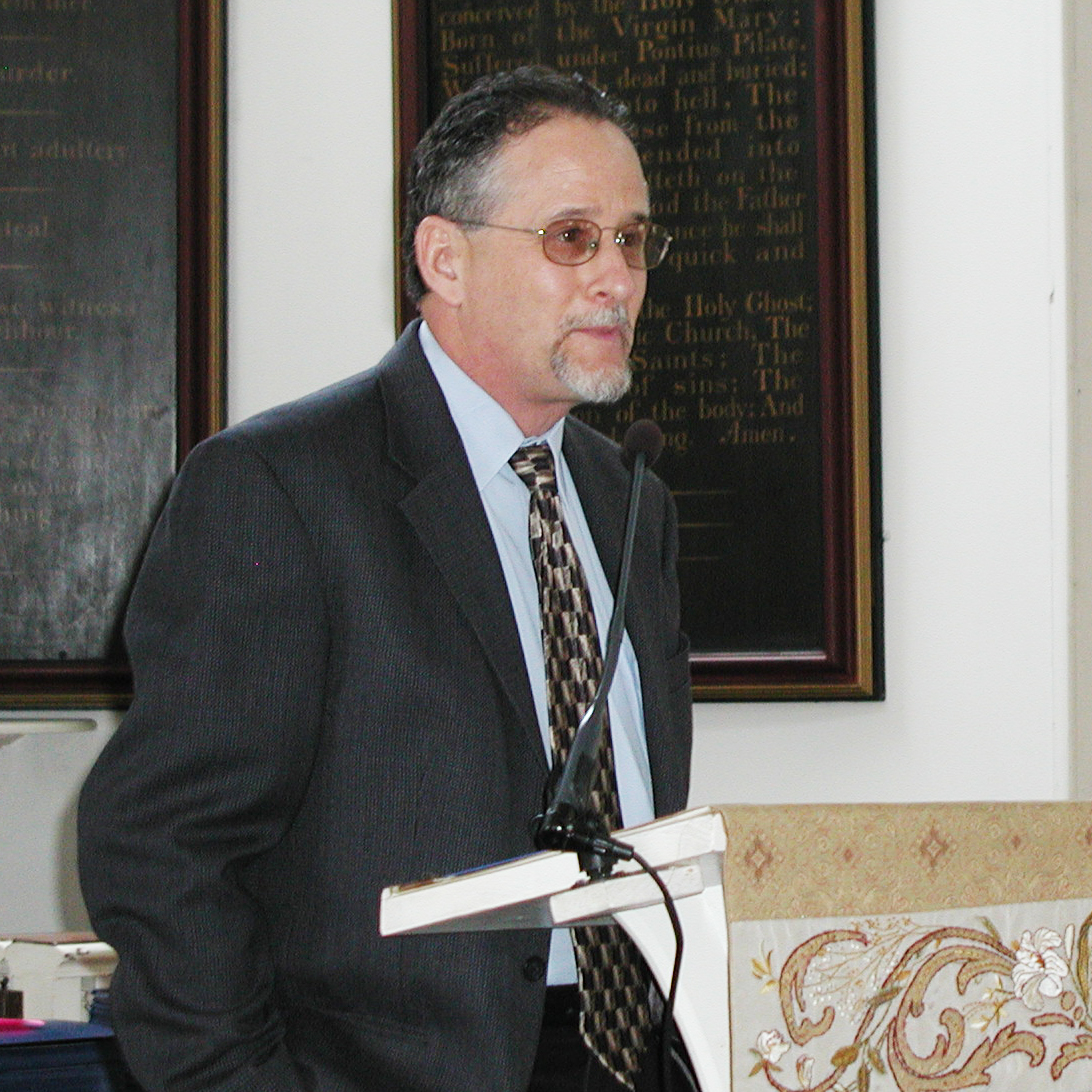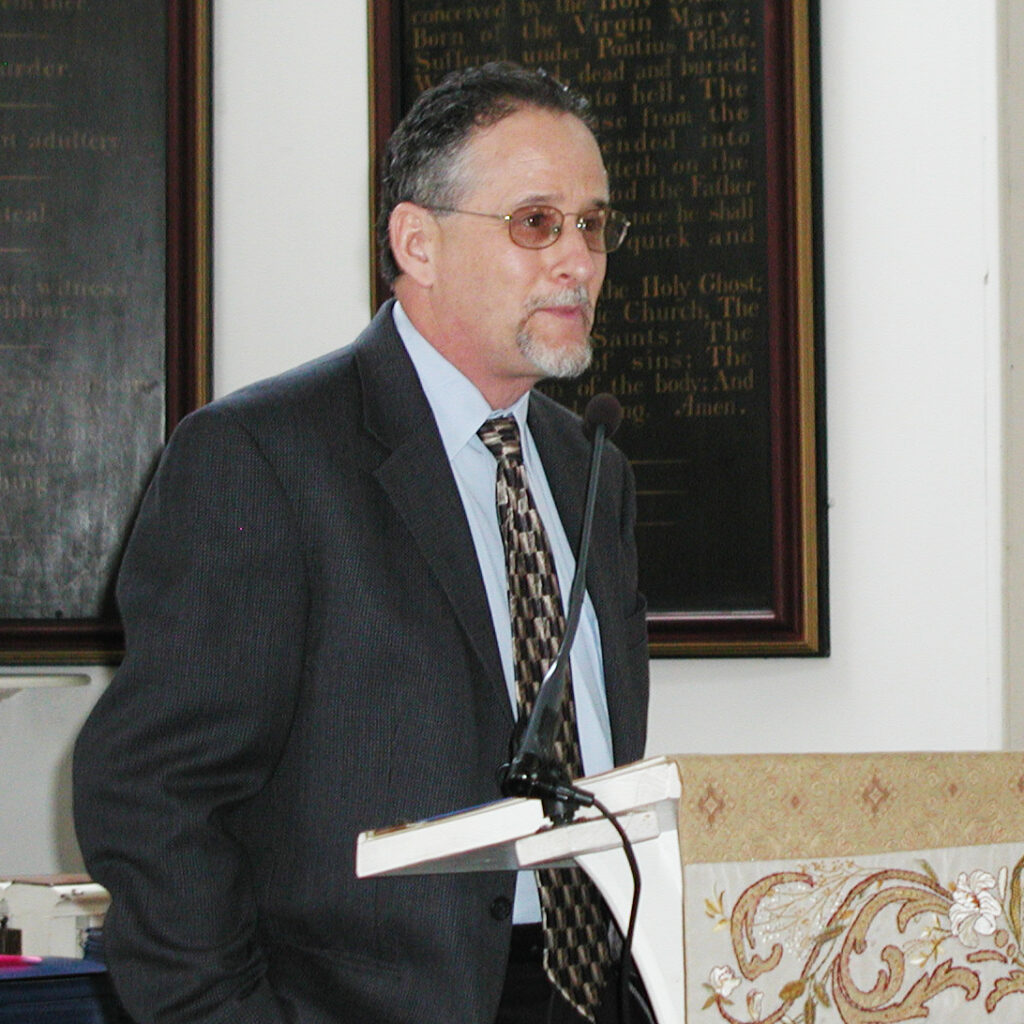 Peter Feinmann is the President and Founder of the award-winning residential remodeling and construction firm Feinmann, Inc., in Lexington, Massachusetts. He is widely acknowledged for his effort in bringing greater financial discipline to the construction management process, and for the overall excellence of his company's residential design and construction work. The firm was named 2008 Remodeler of the Year by the Builder's Association of Greater Boston, and received a Market Leaders Award in 2007 from Professional Remodeler Magazine. Their work has also been featured in leading design and architectural publications including Design New England, Home and Garden, and Bob Villa's American Home.

Peter earned a bachelor's degree in philosophy from Trinity College in the late 1970s and had already taken some architectural courses before he graduated from NBSS in 1983. From there, he worked for several years doing residential development and construction management until started his own business in 1987.

"Throughout all his success, Peter has never forgotten his roots at North Bennet Street School," said Heather Profitt PC '04, Chairperson Emeritus of the Alumni Steering Committee. "The award recognizes not just Peter's past achievements, but also his continuing dedication to the field of residential construction."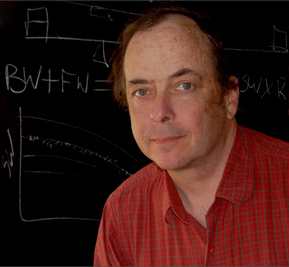 David Stanwood graduated from the North Bennet Street School in 1979. Stanwood invented a fundamental measurement system for pianos called Touch Weight Metrology, based on his Equation of Balance in the early 1990s. The system isolates fundamental components in the internal workings of the keyboard in a way that was never possible before.

The system employs customized tools, techniques, and computer software to custom build a piano action to a pianist's unique needs. The system has also been used to help pianists with injuries such as tendonitis and carpal tunnel syndrome. "It took me ten years to develop and refine the Equation of Balance," said Stanwood, "and that creation is my lifetime achievement. It makes a pathway for others to follow in the art and craft of piano making and it empowers us as piano technicians. We are in a position to make pianos easier to play and help the piano player to be more of an artist and more able to truly convey feelings through music which is the magic of piano." Pianos balanced with Stanwood's methods are noted for their flawless playing characteristics.

Kent Swafford, president of the Piano Technicians Guild, said, "Stanwood's work fills important gaps in piano knowledge. As a result, it is now possible to elevate the quality and value of older restored pianos to equal and even exceed that of new pianos."

Stanwood runs a full-service piano workshop in West Tisbury, Massachusetts on Martha's Vineyard and consults for piano technicians worldwide who are trained to use his techniques. Visit David's website for more information.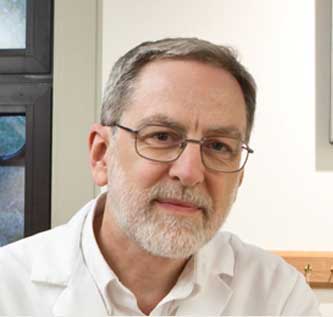 James Reid-Cunningham first became interested in bookbinding during the mid-1970s and took classes at the Harcourt Bindery in Boston. Beginning in 1984, he worked at Harvard doing book repair at the Graduate School of Design which taught him how little he knew about bookbinding and conservation at the time. He always wanted to receive better training in bookbinding, but at that time, one had to move to England or France to train as a bookbinder. He and his wife had two small children, so moving to Europe was not an option. When the bookbinding program opened at NBSS, he knew it was his chance to follow a dream.

James worked part-time at Harvard while at NBSS and, after graduation, the Harvard Design School created a position for him as a professional conservator. He worked at Harvard until 2003 when he moved to the Boston Athenaeum to oversee the conservation laboratory. James is now the Associate Director for Digital Programs and Preservation at the Athenaeum. He has always enjoyed teaching and has taught at many venues around the United States, and is currently the adjunct lecturer in book conservation at the graduate art conservation program at Buffalo State College.

View James's bindings and book art.
Brian Kelly is the first recipient of the Distinguished Alumni Award, and was selected because of his life-long commitment to his craft and teaching that craft to students of all ages and abilities. Brian taught at NBSS for ten years, inspiring beginners and experienced students alike. While filling in for a friend for a semester in the Wayland Public Schools, Kelly discovered that he loved teaching young teens. He subsequently became an engineering and technology teacher at Wellesley Middle School.

Brian's middle school curriculum is derived from the Sloyd craft teaching method used at NBSS. In 8th grade, the students make a piece of furniture, such as a coffee table, bedside table, or bookcase. He guides them through the entire process from drafting to finishing, and coaches them through successes and mistakes. "In our classes, kids learn how to resolve problems," Kelly says. "They experience failure and how to recover. This is important developmentally and contributes to all their academic achievement."
Questions?
Contact Tafadzwa Musekiwa, Director of Student Support & Career Services, at 617.227.0155 x200 or tmusekiwa@nbss.edu.