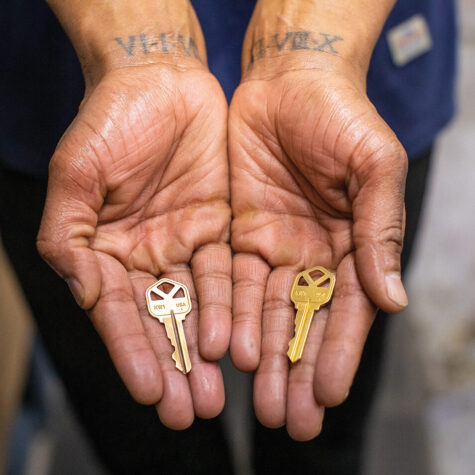 2022 Exhibition: Making Matters
May 6 - August 26, 2022
North Bennet Street School
Featuring displays of typical objects, tools, and materials from our career-training programs, this year's exhibition is a behind-the-scenes look at the craft and care of making. While many of the works on display could represent almost any era in the history of our School—a deconstructed piano, hand carved brackets, jewelers' tools, finely bound books—they also reflect the heads-down and hands-on focus of the last two years. 

Part science exhibit and part gallery show, the displays offer insight on how craft- and tradespeople create objects that last—be it a chair, a necklace, a book, a lock, a building, or an instrument. With attention and care a recurring theme, the 2022 Exhibition reveals how the act of making matters in our everyday lives.

We're excited to welcome the public back to the School for this 2022 Exhibition. Please join us for a guided or self-guided tour during the following times:

Duration: Friday, May 6 through Friday, August 26, 2022
Hours: Monday through Friday, 9:00am to 5:00pm, Saturdays, 10:00am to 2:00pm
Guided Tours: Tuesdays at 10:00am, Thursdays at 4:00pm, Saturdays at 12:30pm through June
Health & Safety: Masks are optional for vaccinated individuals while at NBSS, or at School-sponsored events. Unvaccinated individuals should wear a mask at all times. Thank you.
Watch a Virtual Tour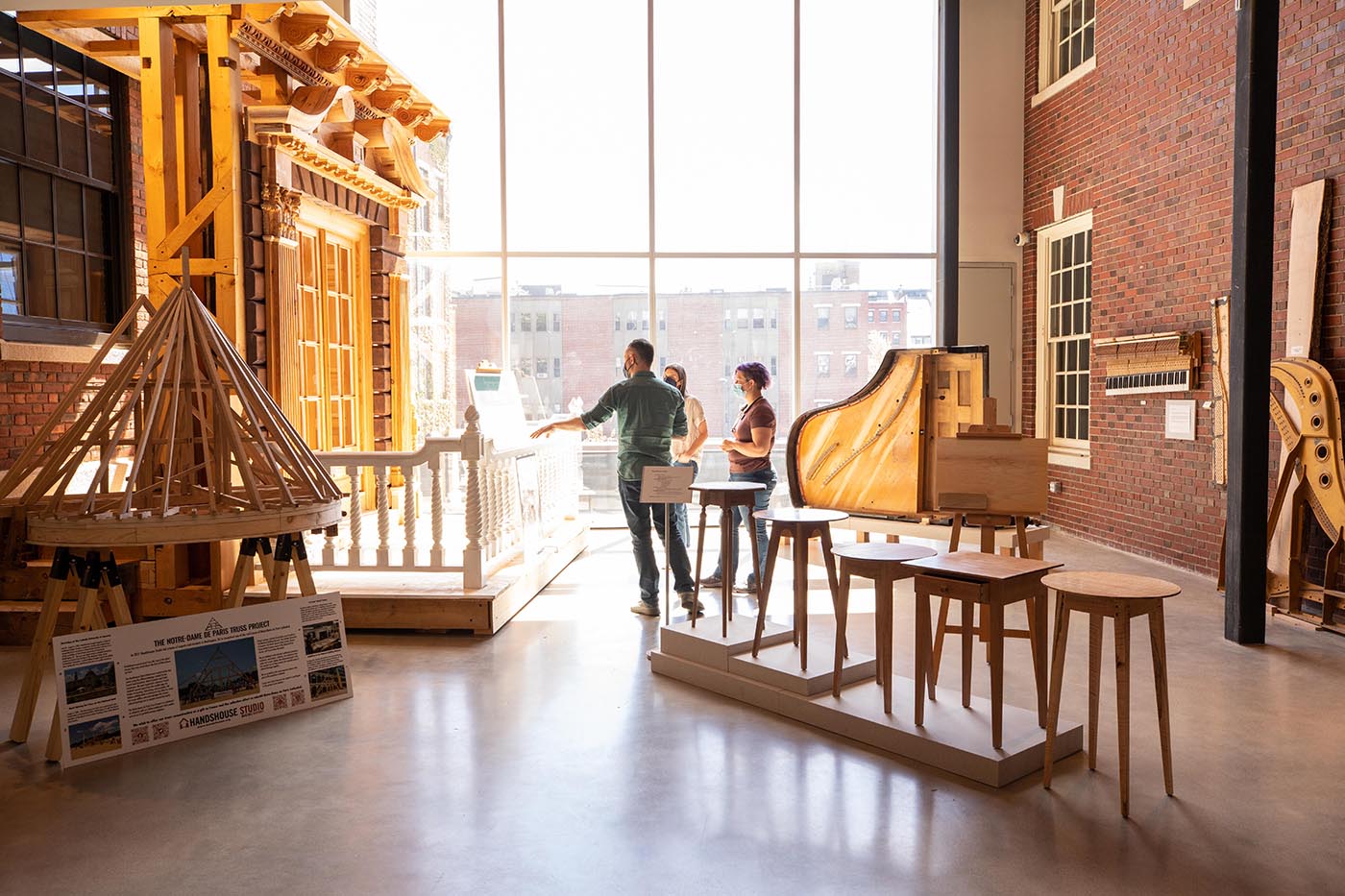 ---
This Exhibition is made possible with generous support from the Massachusetts Cultural Council and our Partners in Craft.
Builder
($5,000)
BOND
Blue Cross Blue Shield of Massachusetts
Eaton Vance
Associate ($2,500)
Columbia Contracting Corp.
First Republic Bank
Supporter ($1,000)
Firestone & Parson Inc.
Inland Underwriters Insurance Agency
Muecke, Inc.
Sequoia Custom Builders, Inc.