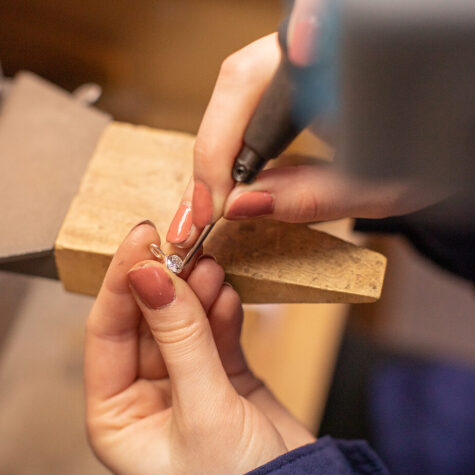 Online Info Session for Jewelry Making & Repair
Thursday, June 16, 2022 12:00pm - 1:00pm
Curious about attending our full-time Jewelry Making & Repair program?
 
Join Rob O'Dwyer, Director of Admissions & Enrollment, and Ann Cahoon JM '02, Department Head and Instructor, to learn about the full-time program, hear what you need to apply, get answers to your questions—and view a virtual tour of the program space and benchroom!

Our Admissions team is available to digitally meet with you and answer your questions! In addition to our webinars, you can always reach out to them at admissions@nbss.edu to schedule a one-on-one meeting.