2017 Future Craftsmanship Scholarship: Kelly Harris
April 20, 2017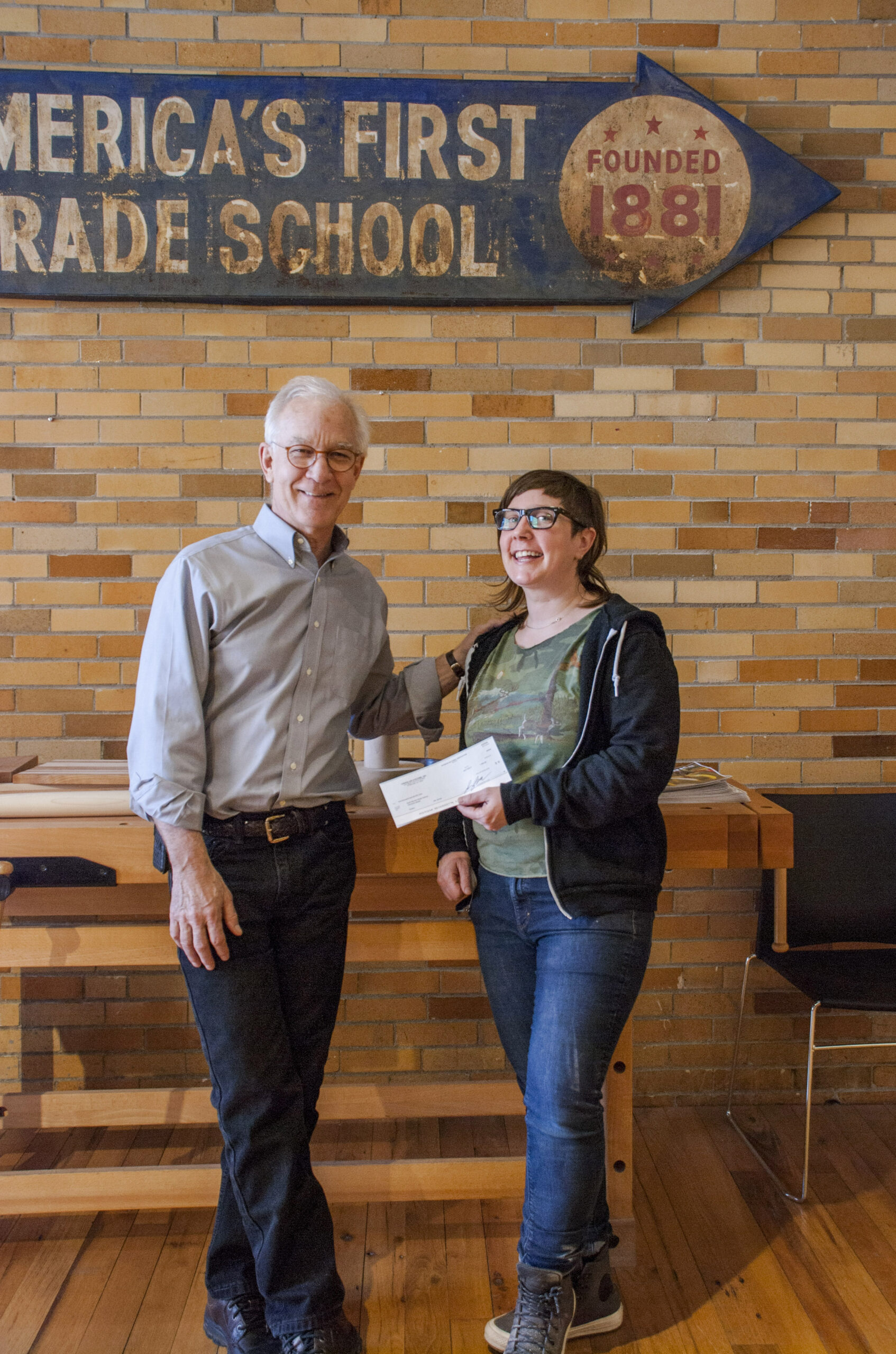 Every year, Oneida Air Systems awards $1,000 each to a student from North Bennet Street School, Oregon College of Art and Craft, and Rochester Institute of Technology. The Future Craftsmanship Scholarship is designed to foster and support the next generation of American craftsmen and women. Students are selected based on their skill mastery, love for their work, and dedication to craft as a career path.
We are proud to announce that this year's NBSS recipient is Cabinet & Furniture Making student Kelly Harris CF '17. Originally from New York, Kelly has worked in the skilled trades of house painting and mold making. Before coming to NBSS, she completed a 12-week furniture intensive at the Center for Furniture Craftsmanship in Rockport, Maine. An educator as well as a woodworker, she assists in adult Continuing Education woodworking courses and volunteers middle school woodshop class. Kelly graduates this spring, and will continue to practice fine woodworking.
Visit Kelly's website to see more of her work.