7 Reasons Why You Should Move to Boston
November 8, 2021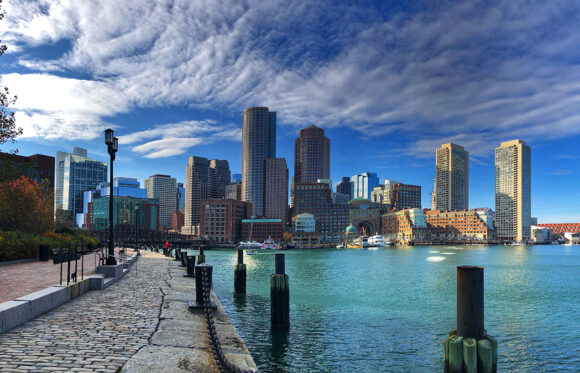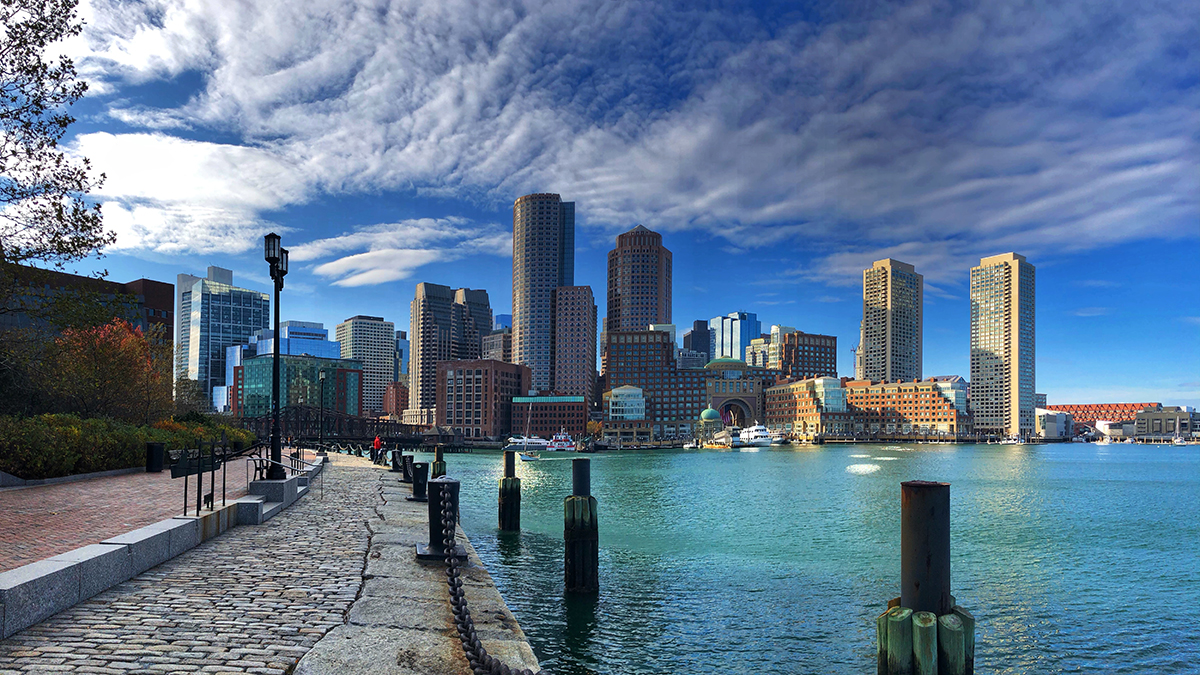 From the public spaces, to the waterfront, to historic sites to landmarks such as the John Hancock Tower, New England's tallest skyscraper, to the shopping on Newbury Street and exploring galleries in the South End, the city of Boston offers endless possibilities.
It's often said that Boston is a "big small town," because of its intimate yet expansive feel. It's where knowledge and intellectual pursuits abound, and where history is not far — let's say, beneath your feet walking along cobblestone streets of Beacon Hill past Faneuil Hall, built in 1742.
There are plenty of reasons to move to Boston—here are some reasons why people call the City on a Hill their home.
1. Good art and architecture abound.
The Isabella Stewart Gardner Museum is in Boston's Fenway neighborhood. A wealthy art collector, Isabella Stewart Gardner was inspired by a Venetian village and the museum contains architectural elements from the Roman, Byzantine, Gothic and Renaissance periods. Just two blocks away is the Museum of Fine Arts, which was founded in 1876, but constructed at its current location on Huntington Avenue in 1909. Designed by Boston architect Guy Lowell, the museum holds 500,000 works of art—including one of the world's most extensive Egyptian collections and the best of John Singleton Copley's paintings.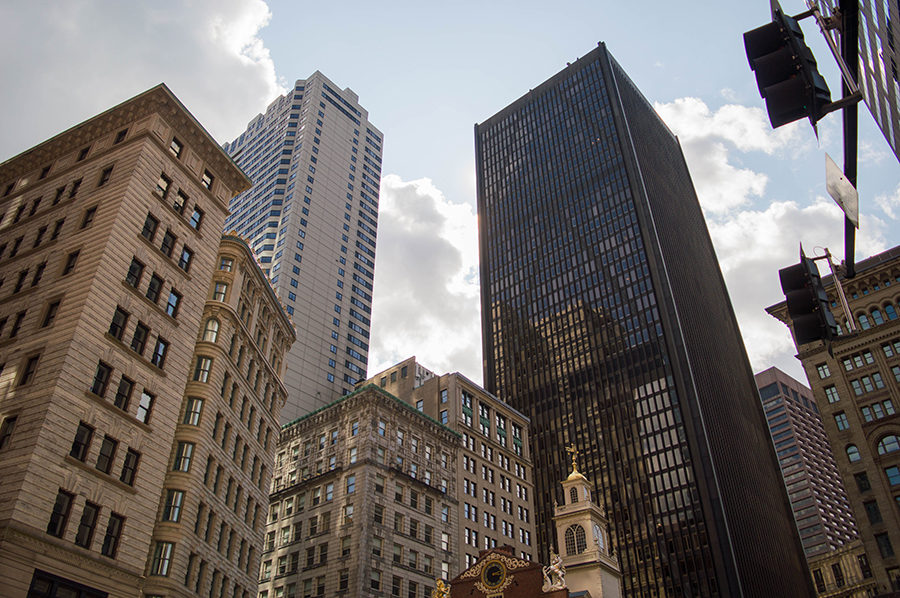 You don't want to miss the neoclassical-federal style Massachusetts State House, designed by Charles Bulfinch in 1798. The rotunda was originally made of wood, encrusted with copper, and then gilded in the 19th century and regilded in the 1990s. At the very top of the dome, Bulfinch added a pine cone, as a symbol of the importance of the lumber industry in early colonial times, and a reference to Maine which provided the wood to build it.
2. There's lots of good dining to explore.
In the South End of Boston, with its Victorian-era row houses in the country that were modeled after garden-style homes in London, you'll find some of the best restaurants that the city has to offer. Head over for seafood at B & G Oysters, Spanish tapas at Toro, or Mediterranean at Ilona.
Boston's Chinatown, which was established with the first arrival of Chinese workers in the 1870s, is regarded as underrated despite being the third largest Chinatown in the country. It has some of the best dim sum spots, hand-pulled noodle shops, and eateries.
And the Greater Boston area has its share of good eateries. You can head over to Allston for Korean barbecue, the East End for Central and Latin American fare, and Italian in the North End. There is mouth-watering, well-loved cuisine served up in Somerville, Dorchester, Jamaica Plain, and Cambridge too.
3. Sport fans won't be disappointed.
Boston is known for its spirited fans, with hardcore devotion to The New England Patriots, the Red Sox, the Bruins, and the Celtics. It's such a cemented fact, that last year Forbes named Boston No. 1 as the best sports city, based on fan attendance, TV ratings, and social media followers. Afterall, Fenway Park is the oldest ballpark in the U.S., officially opening its doors in 1912.
To many, it's still the City of Champions and only second to New York for the most championship wins in history. In the past 20 years, the city's teams have won six Super Bowl games, four World Series titles, one NBA championship, and a Stanley Cup.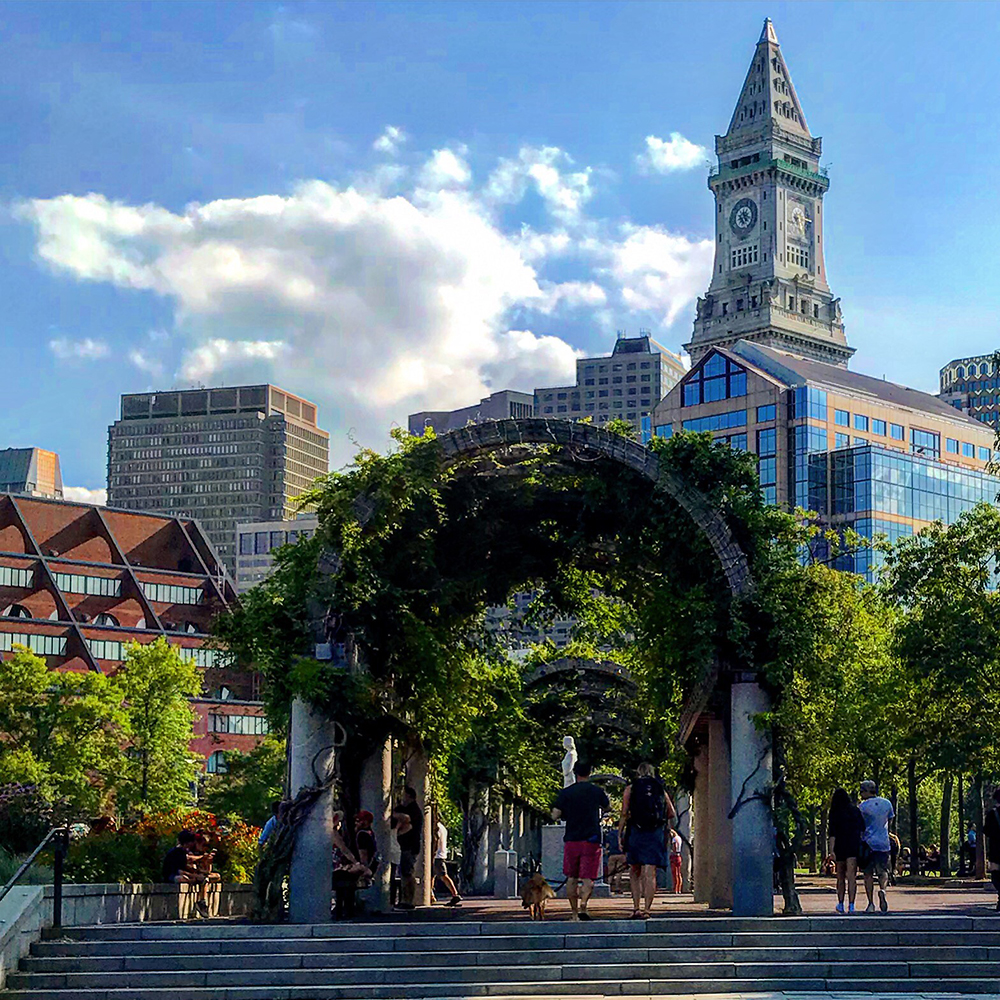 4. It's a walkable city.
Boston has been ranked the third most walkable city, just behind New York and San Francisco. There's plenty of trails where you can stroll and enjoy the different neighborhoods, via the Kennedy Greenway, Freedom Trail, and Harborwalk. With so many lush green spaces, it's no wonder that it's the home of America's first public park.
5. It's diverse.
Over the last few decades, Boston has become a thriving multiethnic city. Census numbers show that Boston is now a majority-minority city. Research has shown time and again that multiculturalism and diverse cities are beneficial for everyone.
6. It has all the benefits of being in Massachusetts.
As the state's capital, Boston is a good place to access good healthcare. WalletHub named Massachusetts as the top state for cost, accessibility, and medical outcomes. It also ranked it the best state to have a baby after comparing the cost and access to health care, and also is known for having the best parental leave policy and third-lowest infant mortality rate.
7. It's a good place to pursue your educational pursuits.
As a city that boasts the first public school, the first public elementary school, the first public high school, and the establishment of elite universities, it's no wonder that it's been called "Athens of America."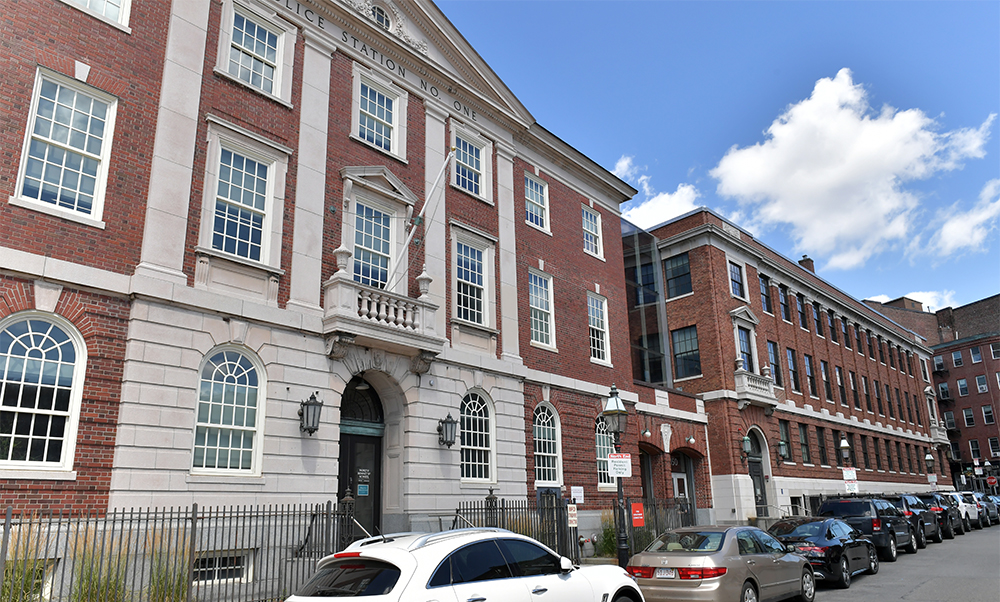 Beantown is a bookish city. You don't have to look any further than Brattle Bookshop, the Commonwealth, Harvard Bookstore, and Trident—each a long-established and well-loved local bookseller. The Boston Public Library has around 24 million items, and is in the top three libraries in the country, next to the Library of Congress and the New York Public Library. Meanwhile, the Lowell Institute, established in 1836, offers free lectures and educational programming around the city.
Not to mention, Boston has a long history of makers and artisans from the trades and artists that have congregated here to learn. North Bennet Street School was the first trade school in America, founded by social reformer and philanthropist Pauline Agassiz Shaw. Not only did she begin a school to provide training for recent immigrants to find jobs in the trades, she is also credited for establishing the first public kindergartens in the country and a teacher training program for the Swedish Sloyd system of manual instruction, among her many other contributions. The School is still training students for today's careers in trade and craft, plus short classes for anyone looking to make things by hand.
Images by Jimmy Woo, Jenny Cvek, and Chris Hawes.