A Mailbox for the Mayor
September 1, 2017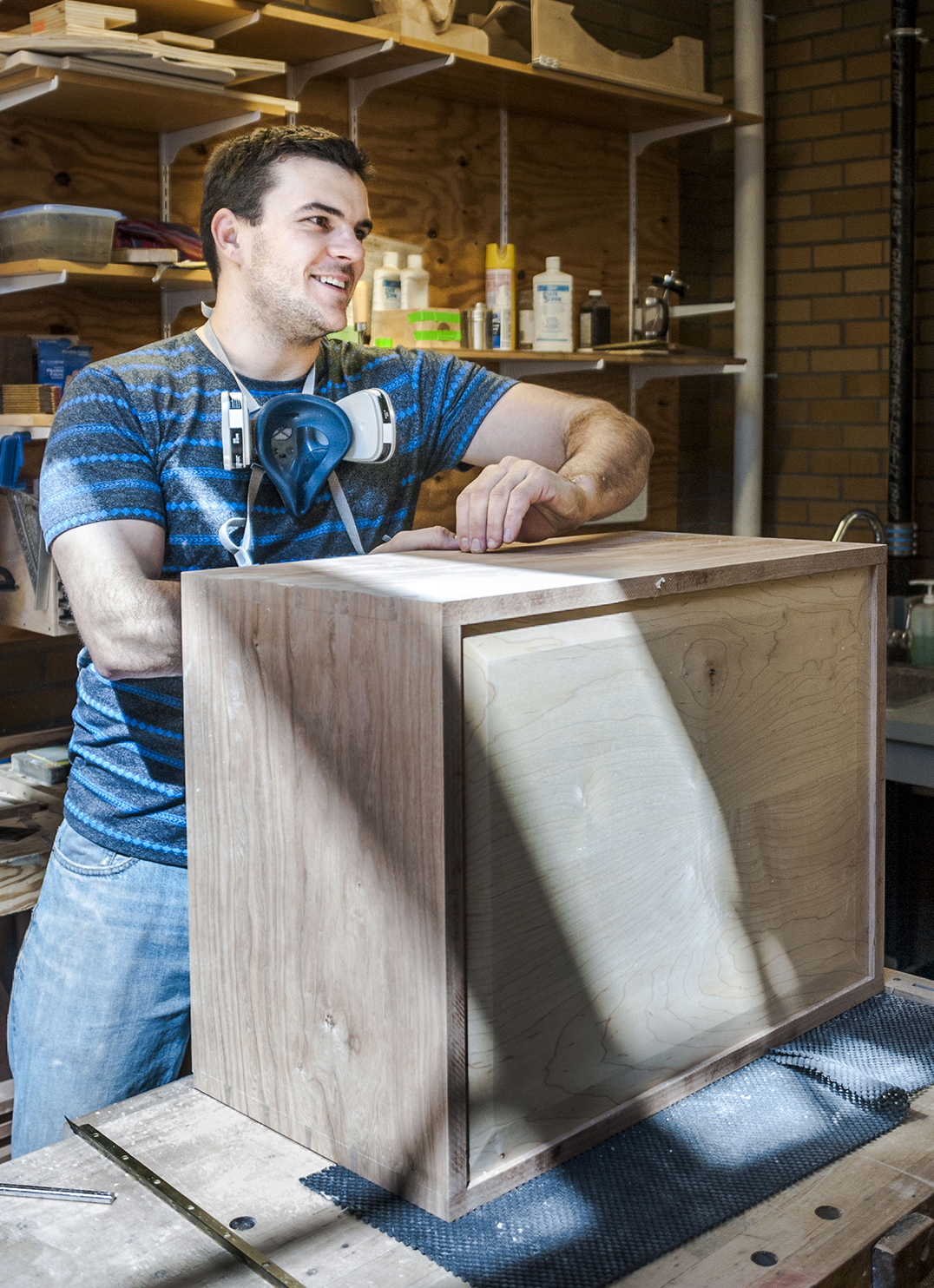 The NBSS community is an extremely talented one, and the public approach our alumni, students, and faculty for custom commissions. Every once in awhile, something truly unique will come along, and last year our Cabinet & Furniture Making program was approached with just such a project.
The Mayor of the City of Boston, Martin J. Walsh, was in need of a new mailbox. The Mayor has had a long-standing relationship with NBSS, most notably serving as our 2016 Commencement Speaker. His office reached out to to partner with the School, and Matthew Hill, a current Cabinet & Furniture Making student, was chosen to create the box. After being given a rough initial drawing of the box (see right), he got started on the important project. Several weeks of dedicated work later, Matt completed a sleek, handcrafted cherry box. It features dovetails, a mitered lid, as well as a brass piano hinge and clasp.
Matt, a lifelong New Englander, graduated from Rensselaer Polytechnic Institute in 2009 and worked in engineering for about 4 years before he grew tired of being behind a desk all day. He transitioned into construction and woodworking, eventually taking jobs with Building Restoration Services in South Boston and Tradern Fine Woodworking, Inc., in Newton, Massachusetts. Working with them cemented an interest in furniture and fine woodworking, so Matt enrolled at NBSS in February 2016. He is about to start his final semester, expecting to graduate in 2018.
The box is displayed outside the Mayor's office in City Hall to collect letters from the public, and they're loving the beautiful addition to the space!