Abbie Smith CF '19
October 8, 2019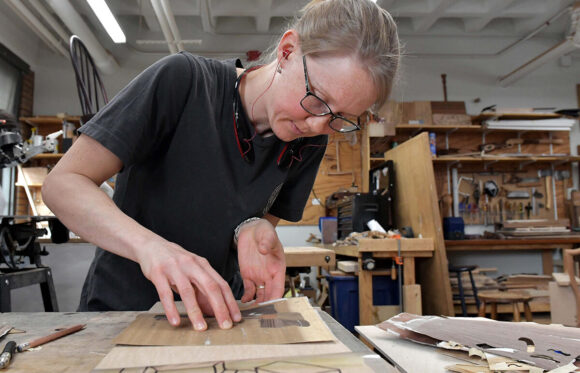 Abbie Smith, a veteran of the United States Marine Corps, grew up restoring and caring for old sailing schooners alongside her father. After high school, she completed a 70-day bike ride from her home state of Maine down to Key West, Florida. During this ride, she met friends at Camp Legeune in North Carolina who inspired her to enlist.

At 20 years old, Abbie went on to serve in a mechanical engineering role for five years, including two deployments overseas, and met her husband. Upon completion, she embarked on a five-and-a-half month hike of the Appalachian Trail with her brother, as her husband finished his service in Texas. The two eventually settled back in Maine where she discovered her passion for building while working at a local furniture store.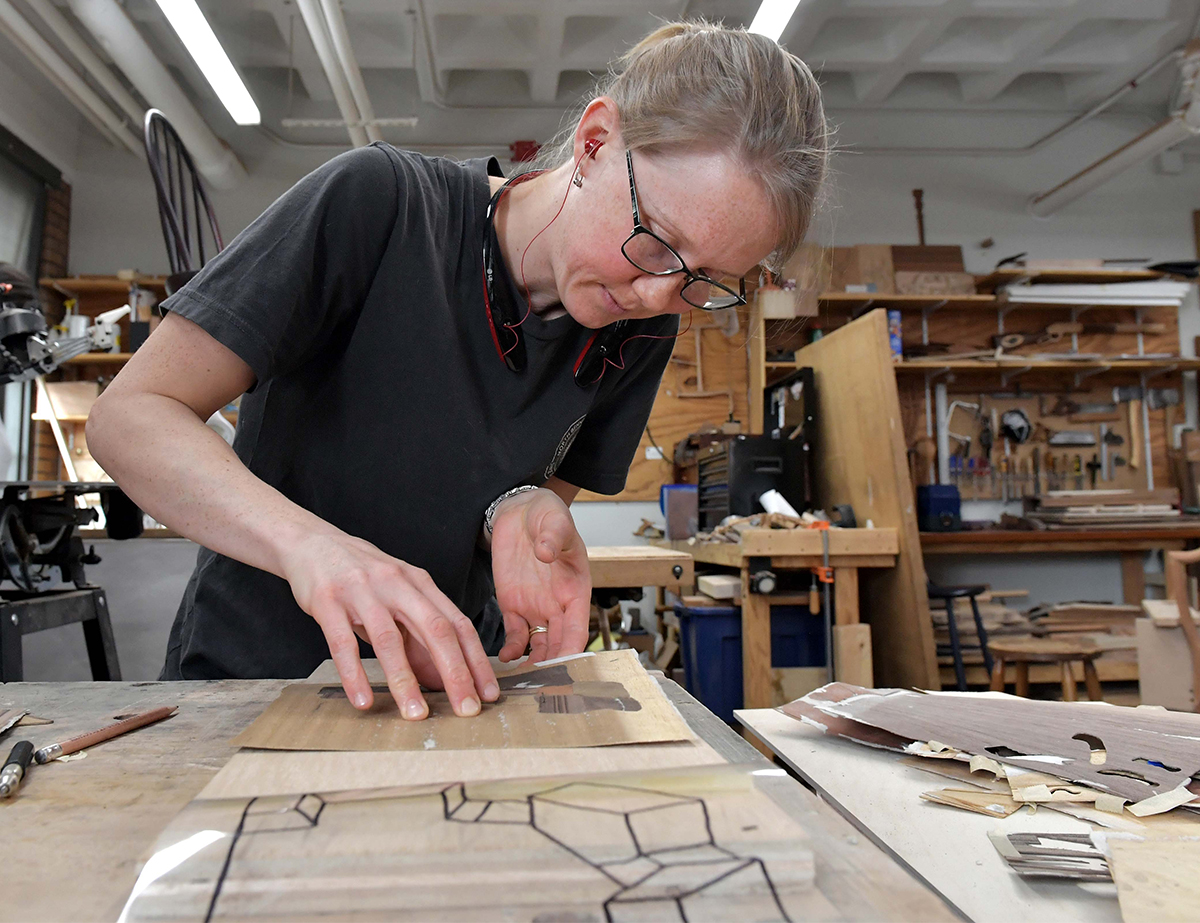 Within a matter of months, both Abbie and her husband both enrolled at NBSS to pursue careers in the trades; Abbie in Cabinet & Furniture Making, and her husband Tim in Carpentry. Their studies were made possible by the School's Yellow Ribbon Program, which helps to bridge the financial gap beyond regular VA benefits from the post 9/11 GI Bill to fund tuition, tools, and materials.
"Veterans offer employers extremely valuable mechanical, analytical, troubleshooting and interpersonal skills, such as team work, collaboration and conflict resolution," says Abbie. "Working with your hands, problem solving, and learning to be patient with yourself, while creating something that's useful, can also be cathartic."
---
What led you to become a student at NBSS?
To be able to learn a craft that I enjoyed doing and sustain myself with it by starting my own business.
What was the best part of your education?
Being immersed in a large student body of the kind of people the School draws to it – interesting people.
What are you up to now?
Starting my own shop in my converted garage where I hope to be able to do commission work for clients.
What advice do you have for NBSS students in your industry?
That lots of organizations, foundations, and groups are putting money forth to help emerging makers and artists succeed. Enter the contests and fill out the applications, and they will help you achieve what you want to accomplish.
See more of Abbie's current work on her website or her Instagram feed @smithcraft19.