Alex Krutsky CF '81 Retires
July 27, 2017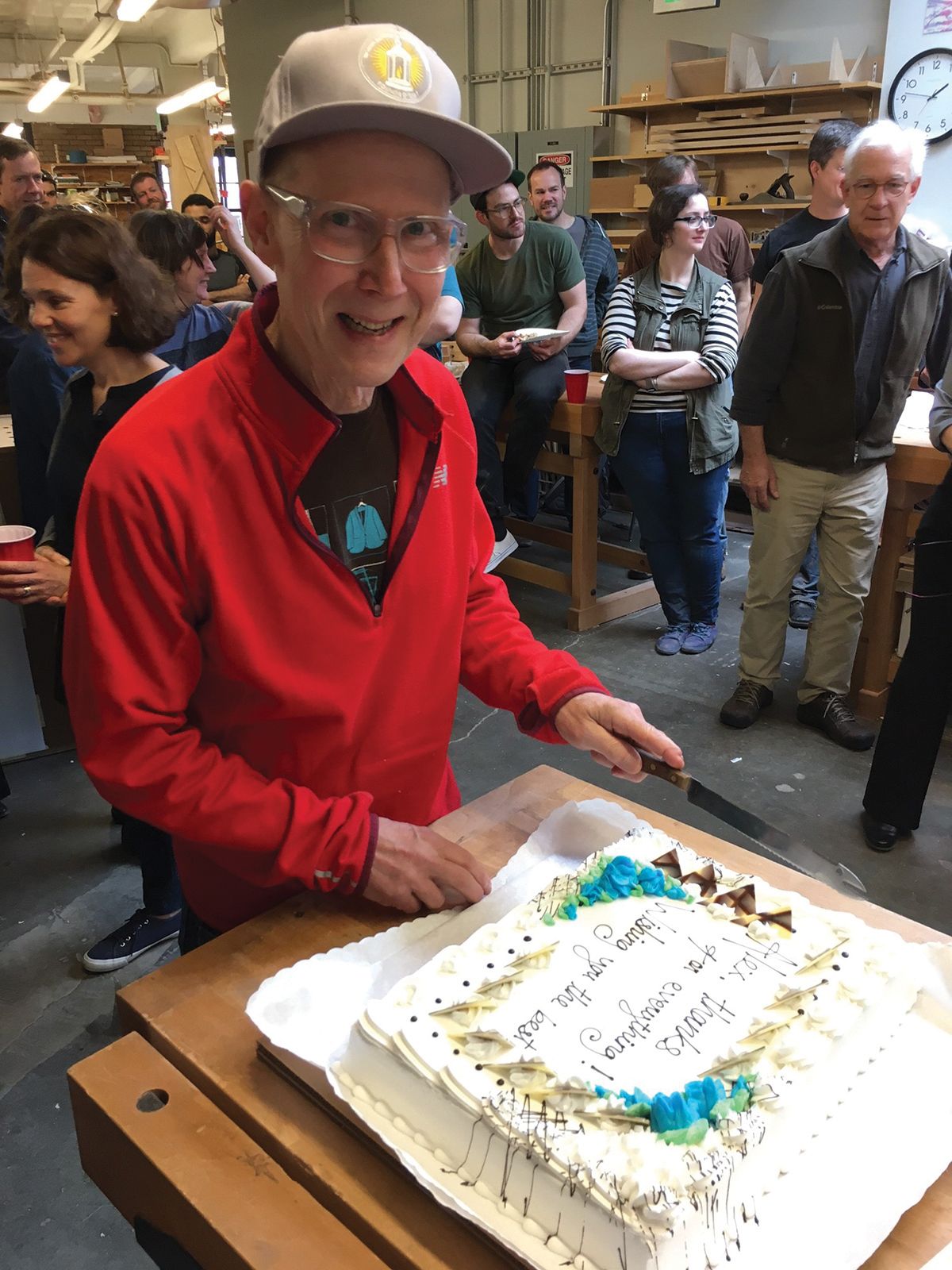 After 32 productive years, Cabinet & Furniture Making Instructor Alex Krutsky recently retired from his position at the School. Alex began his lifelong relationship with NBSS as a student who hailed from Pennsylvania, where he had been woodworking and building houses.
He studied under George Fullerton and Phil Lowe and after graduating joined Fort Point Cabinetmakers, a cooperative woodworking shop that includes many of Alex's fellow alumni. While there, he built what would become a successful furniture commission business for a varied clientele, both private and commercial. Alex began teaching part-time in the Cabinet & Furniture Making program in 1985, while still maintaining his business.
As an instructor, Alex was always supportive of students' efforts, generous with his time and knowledge, and humble about his abilities. With his gentle guidance and quick wit, he ushered a multitude of students—this author included—through turning lessons, glue ups, and machine maintenance (who else remembers the many hours spent honing the straight knives on the old planer with him?).
In his newly acquired spare time, Alex hopes to travel with his wife, Maggie, ride his bicycle throughout the Czech Republic, Germany, and Austria, and attend more baseball games than ever. He'll continue to take on commissions in the shop, and has promised to occasionally substitute in the program where he was a fixture for decades.
Send your regards to Alex to info@nbss.edu and we'll pass along your message.