All About Financial Aid
July 31, 2019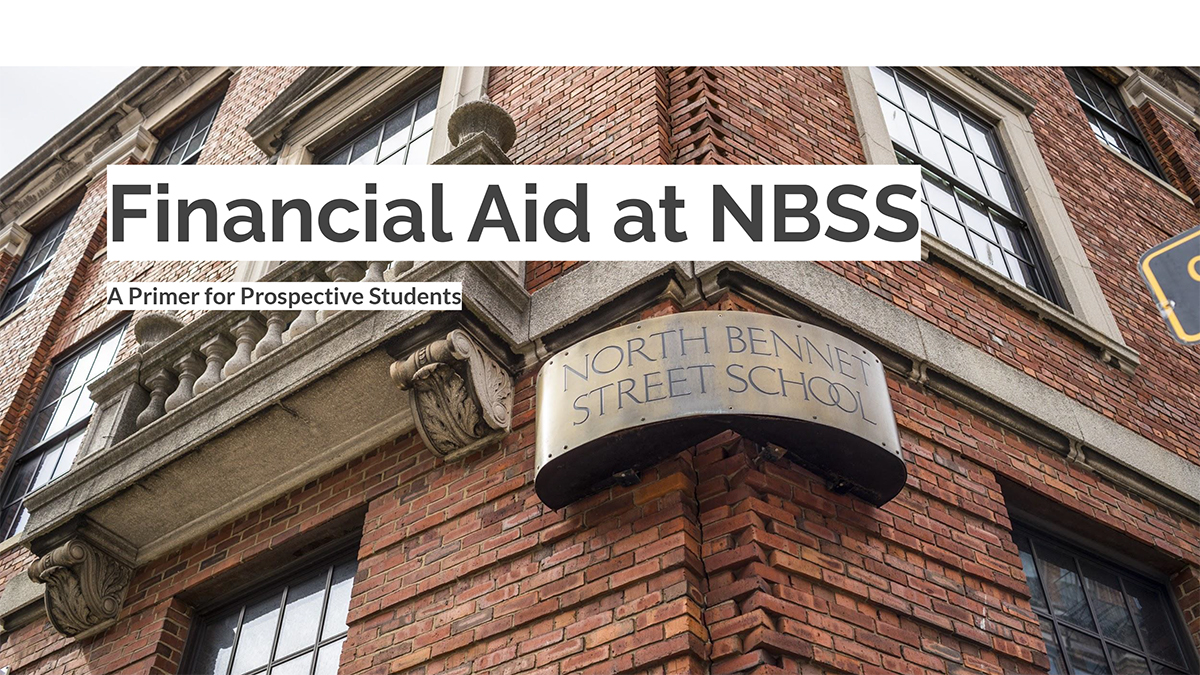 NBSS is dedicated to helping make your goals of attending America's first trade school a reality.
We've recently added new scholarships and grants for Boston residents, veterans, and degree holders. What's more, we have frozen tuition at current levels, and are on track to award over $1,000,000 in NBSS scholarships annually to qualified students, making an education at NBSS more affordable than ever.
Nearly 70% of current students receive some form of financial aid. Below is our new Guide to Financial Aid at NBSS, which provides key aspects of funding, shares how to apply for different types of aid, and offers examples of what your award could look like.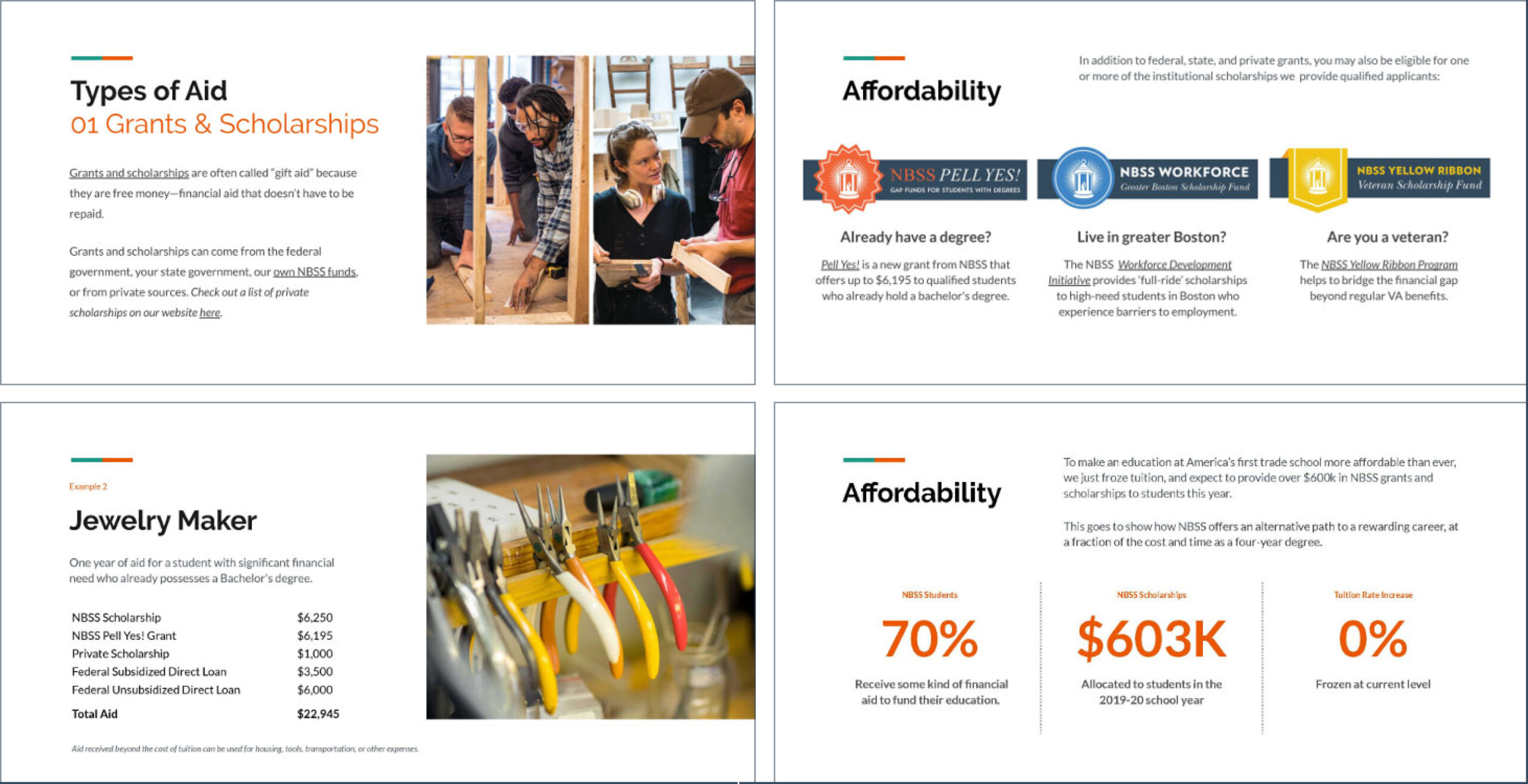 Questions?
Contact Jamie Dergay, Director of Financial Aid, at jdergay@nbss.edu or 617.227.0155 x115. Office hours are Monday, Wednesday, and Friday from 8:30 am – 5:00 pm.