Baleigh Acebo JM '14
October 14, 2017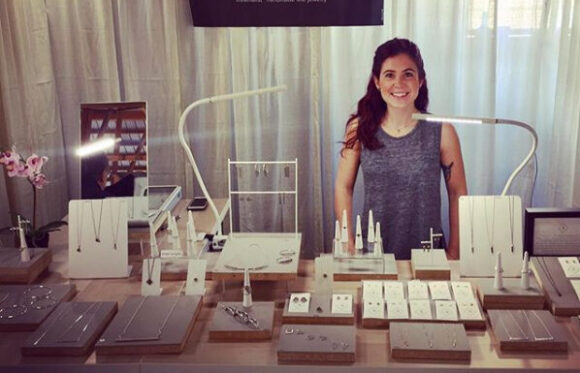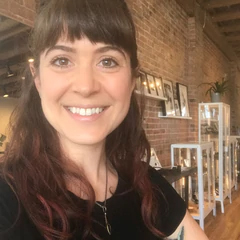 Before attending NBSS, I had earned a BFA in Creative Writing and Publishing from Emerson College and I was ready to apply to graduate school for Journalism in Washington D.C. A last minute epiphany pushed me to pursue my longtime passion of jewelry making as a career option over writing.
Since I was 16, I had been spending my summers on the craft market circuit and the stars finally aligned to allow me to attend a metalwork workshop at a community college in Colorado. Just six months after my first workshop I moved from Colorado back to Boston to attend NBSS.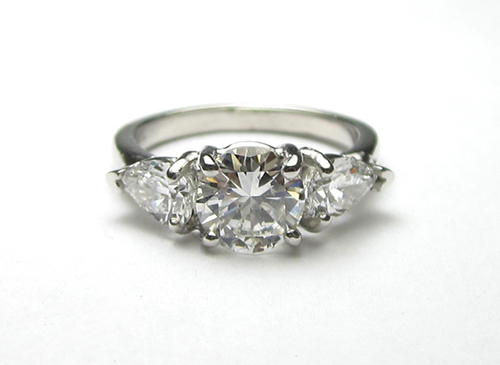 I chose NBSS over MFA programs because I was seeking a strict focus on technique and hand fabrication. In my own work, I found myself imagining objects that were out of my league technically, but, with a foundation of hand-skills and fabrication, the sky is the limit to build designs and objects that last. The way NBSS approaches craft provides you with the knowledge and ability to create beautiful work that is impeccably made.
How would you describe your work in 3 words?
Architectural, geometric, clean

Check out Baleigh's company, Acebo Jewelry, on her website, on Instagram, and Facebook.
---
Baleigh was recently featured in the Boston Voyager! Here's an excerpt from the article. 
"Baleigh, let's start with your story. We'd love to hear how you got started and how the journey has been so far.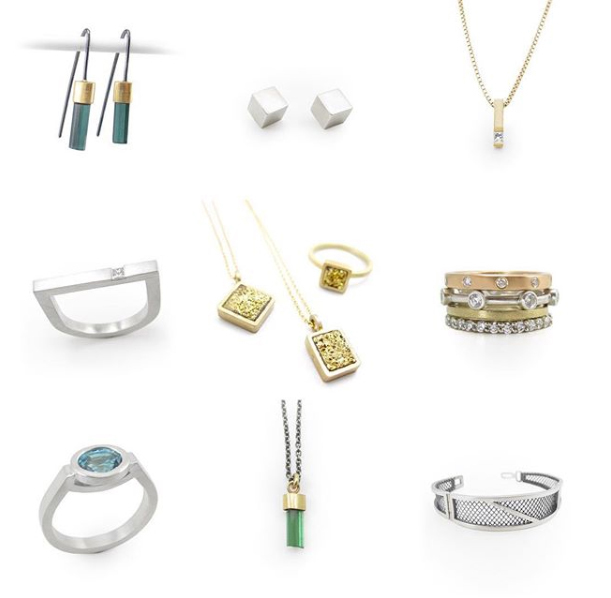 My innate curiosity about how things work and are made led me to jewelry making and continue to push me. First, it was just a hobby as I took things apart only to figure out how to remake them. By 16, I was selling at local craft markets in Vermont and this was a constant spanning into my twenties. I studied writing and English in undergrad and my passion for fiction writing slowly morphed into nonfiction. By the end of my four years, I was planning to apply to journalism school for masters but suddenly I found myself hesitating.
I wasn't certain about that next step and in the interim decided to pursue that constant hobby of mine. I enrolled in a metalsmithing class at a community college where I was living in Colorado — cue the sunrise, angels singing and all that epiphanic stuff. I was suddenly inspired, eager and certain of what I wanted to do. A year later, I moved back to Boston and applied to the Jewelry Making & Repair program at North Bennet Street School.
What I got out of my two years at North Bennet was exactly what I'd hoped. Rather than design based, it was a purely technical approach to metalsmithing. From making your own tools, to fabrication and setting stones in complex pieces, I left with the confidence and the ability to try new techniques and teach myself new methods.
As my hand skills improved, my aesthetic was born out quite naturally. I am constantly inspired by the graceful geometry in everyday objects, industrial design elements for clean and minimalist pieces. In addition, my work is made in entirely recycled metals and ethically sourced gems and diamonds, to reduce my business' carbon footprint. Two years into my business and I absolutely love what I do — it rarely feels like work.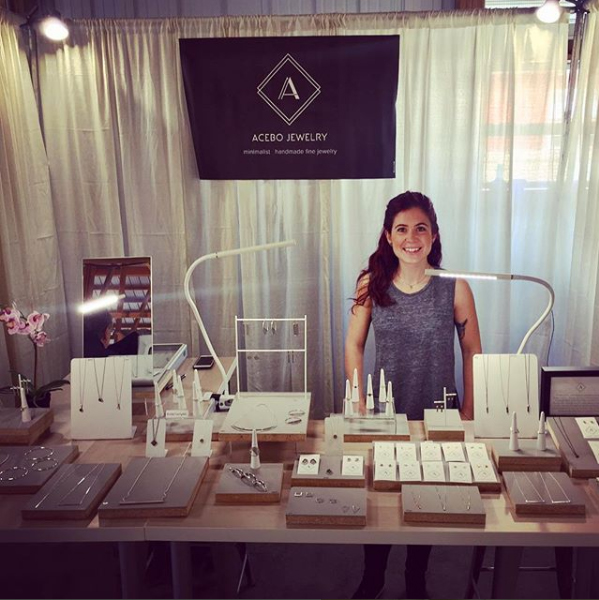 So, as you know, we're impressed with Acebo Jewelry – tell our readers more, for example, what you're most proud of as a company and what sets you apart from others.

A big part of my business is custom engagement and wedding rings. What excites me the most about custom design is when a client comes to me and says, "nothing traditional." I love designing alternative rings for brides and grooms looking for something uniquely untraditional.
My ready-to-wear bridal line features contemporary designs with modern takes on bridal jewelry — colored gems, smaller center stones, and ethically sourced diamonds appear in my work. All my designs can be customized for any individual's taste and budget, whether they are looking for a 2-carat diamond ring or simple and clean bands as mementos of their ceremonies."