Security Careers for Locksmiths in 2020 & Beyond
November 29, 2017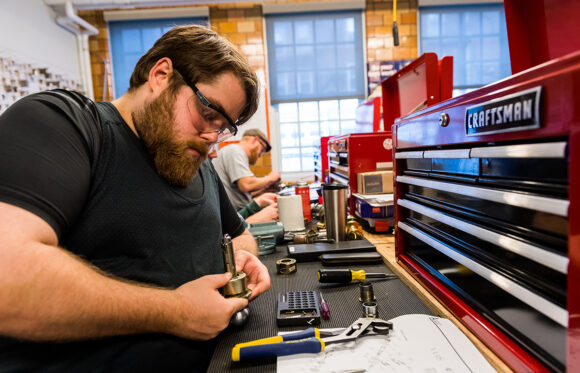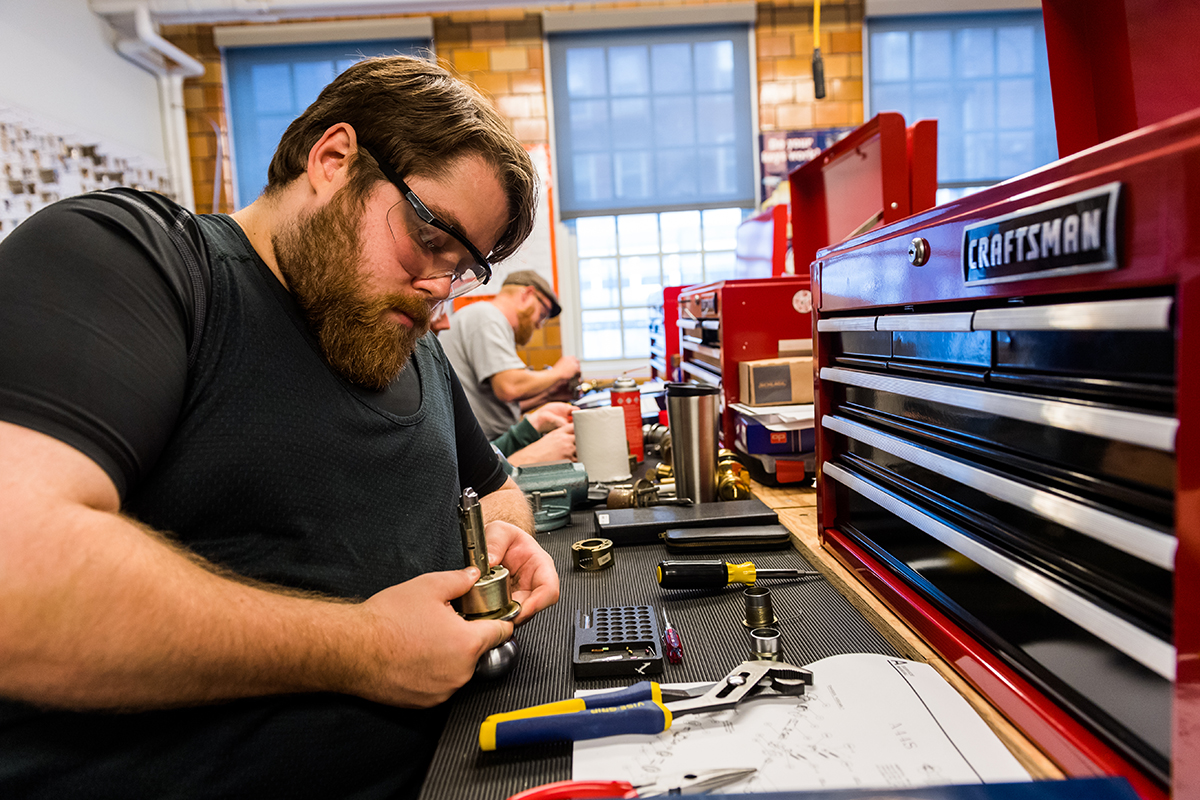 Locksmithing has become one of the most important and most versatile industries over its lifespan. In recent years, locksmithing has morphed from the mechanical to digital. Even the job description has changed. Locksmiths don't just make keys for individuals anymore. Now, they're responsible for entire security systems for a whole range of clientele. As the industry continues to evolve with technology, the demand for locksmithing skills will increase. Whether you're interested in working for yourself, for a commercial locksmith, or as an in-house security technician, there are multiple career paths that await you.
Locksmithing – Then Versus Now
Locksmithing has changed tremendously in just the last 30 years. That's a big deal for an industry that remained mostly constant and used roughly the same technology for centuries. Traditional locksmiths were skilled in the mechanical aspect of the job, creating locks of varying intricacy using a system of tumblers. Deadbolts, padlocks, combination locks – these are all still used today. But growing needs and increasingly sensitive information called for stronger locks and multiple layers of security.
Enter the computer. The birth of the digital age introduced new technologies and new threats. Billion-dollar companies and government agencies were some of the first to adopt electronic locks and high-tech security cameras. Hackers quickly learned how to access and deactivate security systems. Security then became a race between the lock makers and the lock pickers. Thus, the evolution continues. Today's locksmiths must be tech-savvy and able to adapt to the rapidly changing industry.
What Skills do I Need to Further My Career?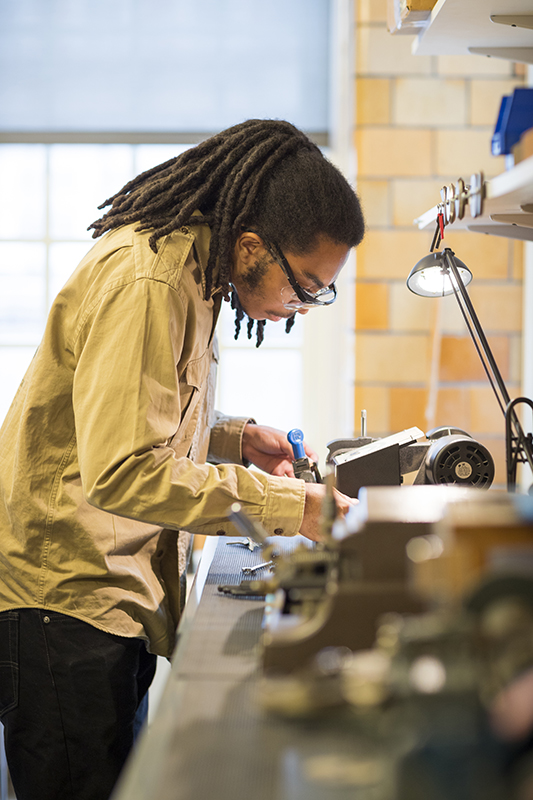 Locksmithing is an excellent career choice for people who like to work with their hands and their brain. It's a flexible career that lends itself to both creativity and logic. If you like puzzles and problem-solving, you will thoroughly enjoy a career as a locksmith. The industry is also in the midst of a major transition – and major growth. To keep up with consumer demands, you'll need to stay on top of the new technology that floods the industry each year. The following skills and traits will help you have a successful career:
Dexterity and mechanical aptitude. Perfect your fine motor skills – you'll be working with lots of small moving parts and machinery.
Customer service. You'll have to work with clients of all types, from corporations to individual homeowners. In some cases, clients may be under stress (like if they're locked out at 1:00 am), so a positive attitude will be appreciated.
Business savvy. This is especially true if you want to own your own business or work as a mobile locksmith or freelance consultant.
Critical and creative problem-solving. Whether you're installing locks on a new home or designing a security system for a giant corporation, you'll need to draw from your ability to plan ahead and come up with effective solutions.
An interest in computers and digital technology. This is quickly becoming an industry standard for locksmiths. You'll need to learn how to work with tech like keyless entry systems, biometric scanners, security cameras, and more.
A working knowledge of lock types, key types, and key-cutting machines is essential, of course. You can learn these necessary skills here in just nine months as a student in our Locksmithing & Security Technology program. Financial aid and veterans' benefits are available for qualified students.
Opportunities for Locksmiths
Locksmithing is a multi-faceted career. From duplicating keys to managing expansive security systems and everything in between, there are dozens of career paths for people trained in locksmithing, like:
Commercial locksmithing, which entails working out of self-owned locksmith store or with small businesses.
Mobile locksmithing, where you'll work out of a vehicle. Mobile locksmiths are the ones you call when you lock yourself out of your car or lose your house keys.
Institutional locksmithing, where you'll manage security for high-profile clientele, like hospitals, universities, and government agencies.
Working under one of these umbrellas, you can also specialize in certain areas of locksmithing. By learning and fine-tuning specific skills, you'll be able to increase your marketability for higher-paid, more specialized careers like:
Security consultant
Safe technician
Electronic lock specialist
Master key system specialist
Forensic locksmith
What Locksmithing Looks Like in 2020
Society's security needs will continue to evolve, and while the need for locksmiths will never change, the duties of a locksmith will. The locksmith of the future will have a mastery of both mechanical and computerized lock systems.