Celebrate Women in the Trades
August 18, 2020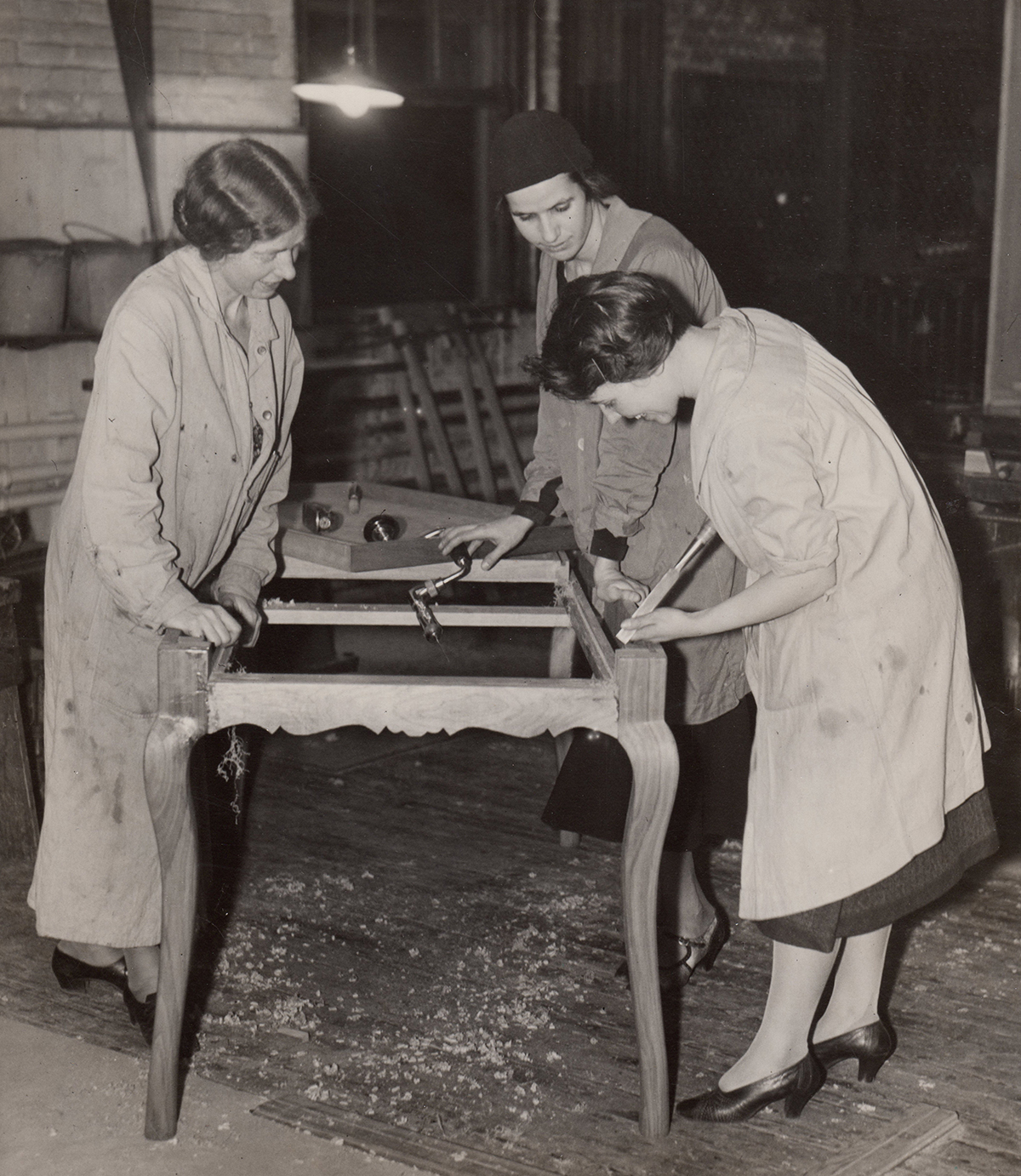 August 18, 2020 marked the hundredth anniversary of the passage of the 19th Amendment, guaranteeing and protecting women's constitutional right to vote.
Many people spent years fighting for women's suffrage, including North Bennet Street School's founder, Pauline Agassiz Shaw, who was a member and leader of Boston suffrage associations and generously funded their efforts.
To mark this historic anniversary, below we've assembled a short list of just a few historic and modern-day women in fine crafts and skilled trades. Make sure to check back soon for conversations with more pioneering women as part of our In the Making series, which continues this fall.
Image right: Historic image of women woodworkers at North Bennet Street Industrial School.
---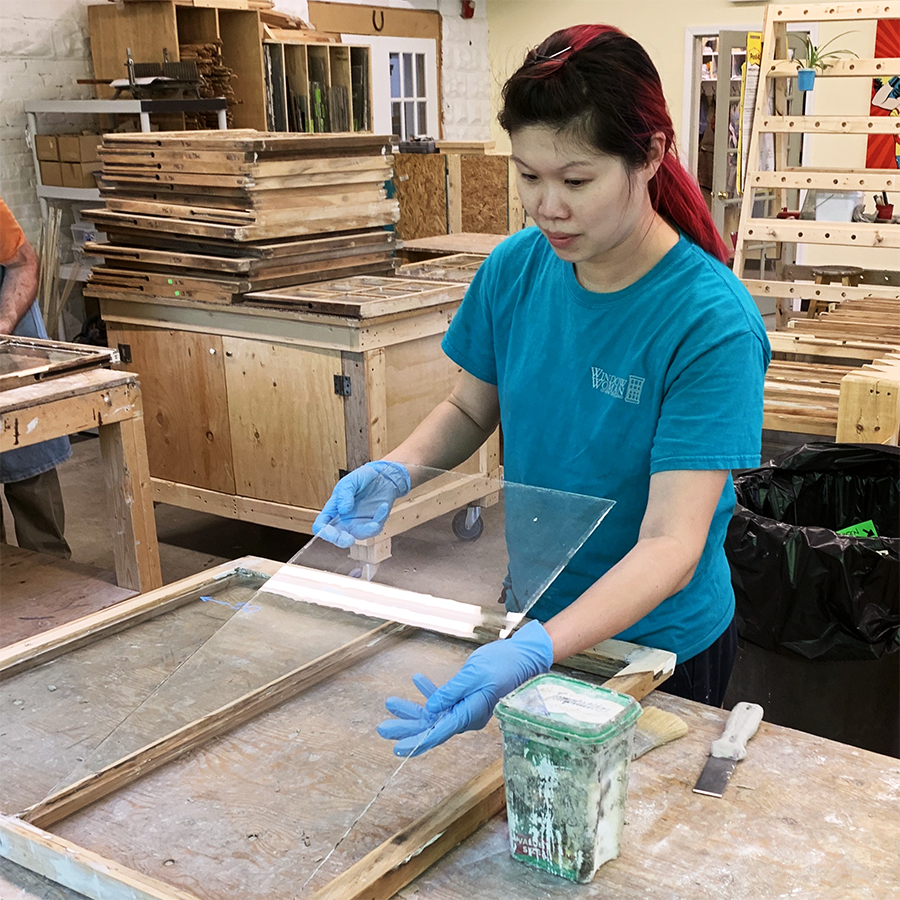 The Journeys and Experiences of Eight Women in Hands-On Preservation Careers
Preservation Magazine profiles eight outstanding women who specialize in different areas of restoration—painting, window repair, timber framing, and stained glass—but what unites them is how they blend art, science, and preservation knowledge with a deep love for what they do.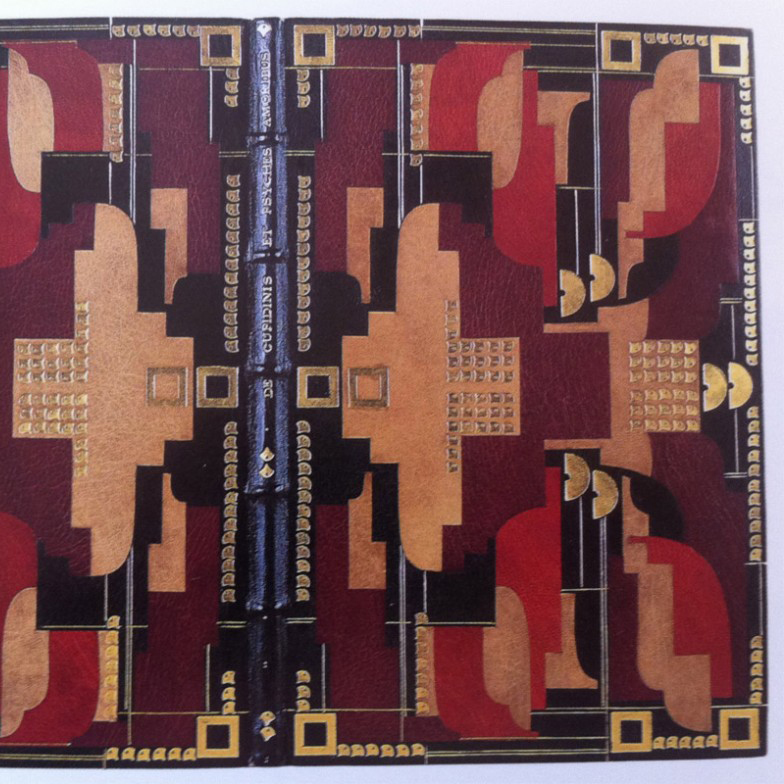 Sybil Pye: An Art Deco Bookbinding Innovator
Sybil Pye (1879-1958) was a self-trained British bookbinder famous for her distinctive inlay Art Deco leather bindings, and one of the most famous women bookbinders of their period. Read more about Sybil and view some of her bindings on Herringbone Bindery's Blog, from NBSS alumna Erin Fletcher BB '12.
Women in the Building Trades
A growing number of programs and initiatives are encouraging women to enter the trades. Explore the path of a carpenter, locksmith, and preservation carpenter making an impact in their chosen fields in our recent series written by NBSS Carpentry alumna Amanda Gray CA '19.
Female Violin Makers
View this list of five violin makers to admire from Merton Instrument Making Association, including Carleen Hutchins, co-founder of the Catgut Acoustical Society which develops scientific insights into instruments of the violin family; and Katrina Guarneri, the wife of great violin maker Bartolomeo Giuseppe 'del Gesù', with emerging evidence that she assisted him in his work.
Women of Woodworking
Check out the weekly interview series on Instagram highlighting some of the best female woodworkers through interviews and essays from woodworker Katie Thompson.
Women Who Paved the Way for Today's Jewelry Designers
Explore seven women from a pivotal period in which female jewelers emerged from the shadows to shape jewelry design and the industry as we know it from The Jewelry Loupe. Looking for mentorship and support in the bench jewelry field? Join the Women's Jewelry Association.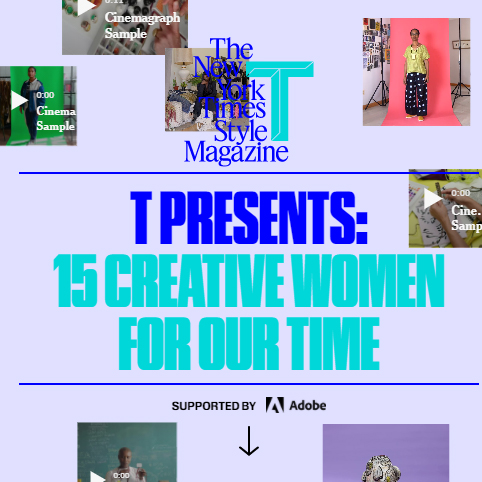 15 Creative Women for Our Time
Explore a powerhouse group of female fashion, furniture, and jewelry designers, chefs, architects, and artists in this interactive New York Times series. For a more expansive selection of trailblazers, make sure to check out their Suffrage at 100 stories too.
Where Women Made History
As part of the commemoration of the passage of the 19th Amendment, the National Trust for Historic Preservation made an ambitious goal: discover 1,000 places connected to women's history, and elevate their stories for everyone to learn and celebrate. Explore the hundreds of places and histories of women whose vision, passion, and determination have shaped the nation on their website.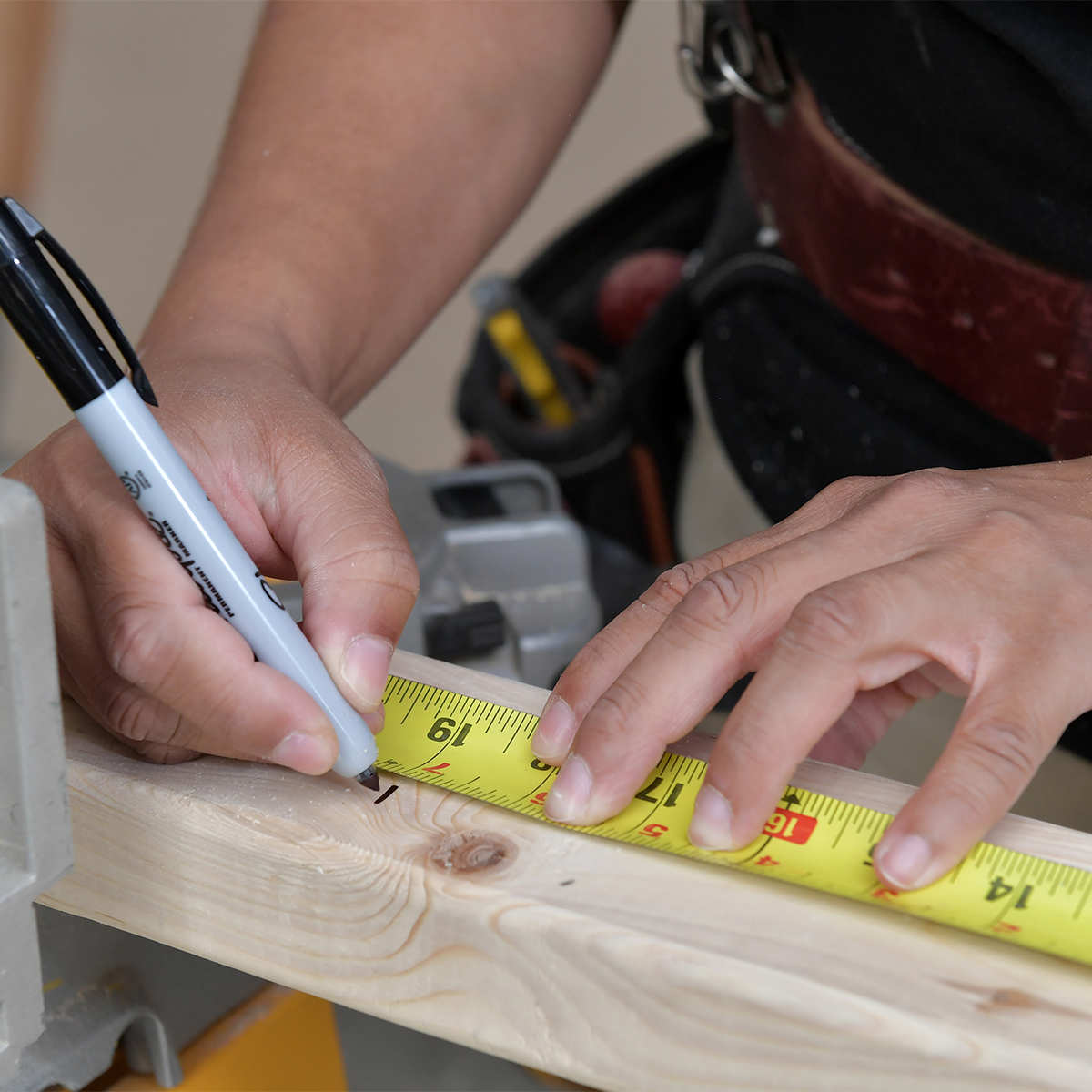 This Is My Work: The Rise of Women in Woodworking
This article from American Craft Inquiry explores the rise of women in the field of woodworking, and explores how we can continue to increase visibility and support of women in the field.
Pioneering Women of American Architecture
This collection of profiles of fifty women who have made important contributions to American architecture, each who made significant individual and collective contributions to the history of American architecture and the built environment. All of these women were born before 1940, when women struggled both to be allowed entry into the architectural profession and to be recognized for their work.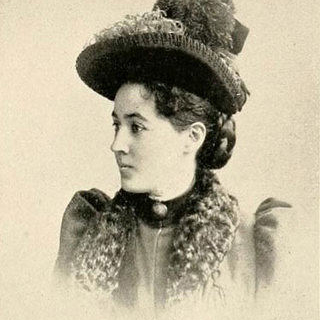 Minerva Parker Nichols: One Of Architecture's Unsung Pioneers
This architect—whose lesser-known story touches the Civil War and the suffrage movement—was a pioneer in her field, not only because she was the first woman in the country to have her own independent practice, but also for the path she took to get there. Read more from the National Trust for Historic Preservation.