Celebrations
June 1, 2015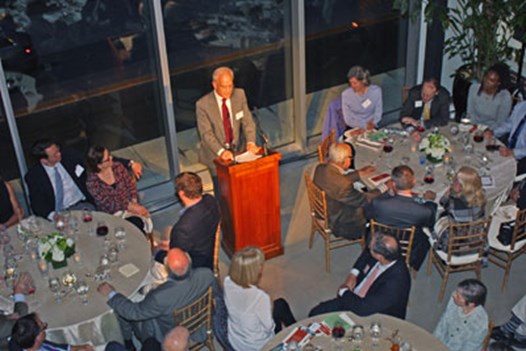 May is the month of celebrations at NBSS. In addition to graduation, the school hosted the Annual Evening of Traditional Craft, an exhibit reception for "Quality is Contagious: John Economaki and Bridge City Tools", a reception in conjunction with the Society of North American Goldsmith's Boston conference and related NBSS exhibit and an exhibit reception for the Annual Student & Alumni Exhibit.
The picture above was taken during the Annual Evening of Traditional Craft, held this year at the school. The new format included a dinner and exceeded fundraising goals, raising more than $196,000 — proceeds support student scholarships.
You don't need to attend an event to support scholarships. Donate now to the Annual Fund.