Contemporary Traditions: Umbrella Arts Exhibit
October 25, 2017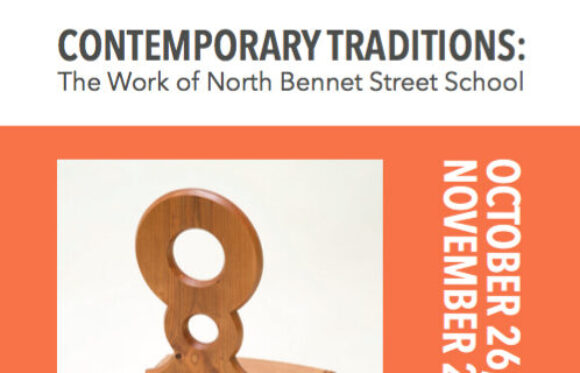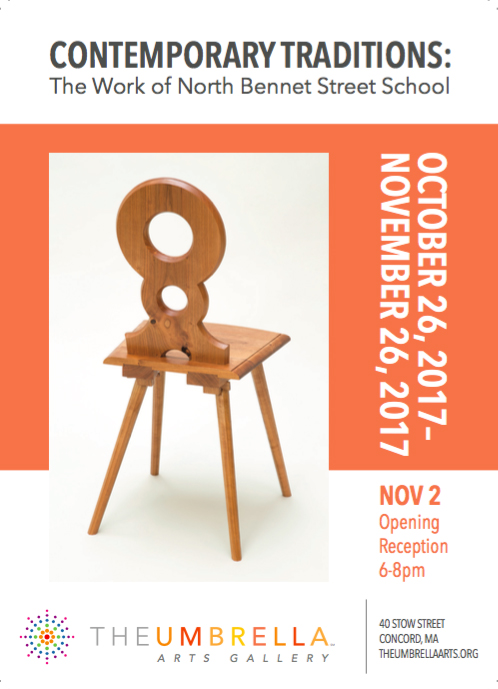 Contemporary Traditions: The Work of North Bennet Street School
October 26 – November 26, 2017
North Bennet Street School was founded in 1881 to train students for careers in traditional trades, preserve and advance craft traditions, and promote greater appreciation of craftsmanship. In the past 136 years, graduates from NBSS have spread throughout the world, bringing the art of craft along with them. Thoroughly trained in traditional craftsmanship, many have gone on to start contemporary practices that push those traditions into the modern age.
In wood shops, binderies, jewelry shops, and lutheries throughout Boston, you're bound to discover an NBSS alumni and faculty hard at work. Visit The Umbrella Arts Gallery in Concord to see work by alumni and other craftsman influenced by NBSS, from Thursday, October 26 – Sunday, November 26, 2017.
Opening Reception: November 2, 2017, 6:00-8:00 pm.
The Umbrella Arts Gallery, 40 Stow Street, Concord, Massachusetts 01742
Featuring work by:
Barbara Adams Hebard BB '90
Nancy Fresella-Lee BB '12
Mark Del Guidice, NBSS Program Advisor
David Golber VM '98
Miguel Gómez-Ibáñez CF '99, President
Ellen Kaspern CF '03
Rebekah Lord Gardiner BB '93
Annette Lippert CF '14
Jon Schmalenberger CF '80
Jeffery Tuballes CF '18