Corey Builds a Bass
April 26, 2012
Violin Making & Repair students build six violins and a viola during their three years at NBSS, with the opportunity to build another stringed instrument of their choice if time allows. Some build a cello, but Corey Swan VM '12 chose to take on a bass.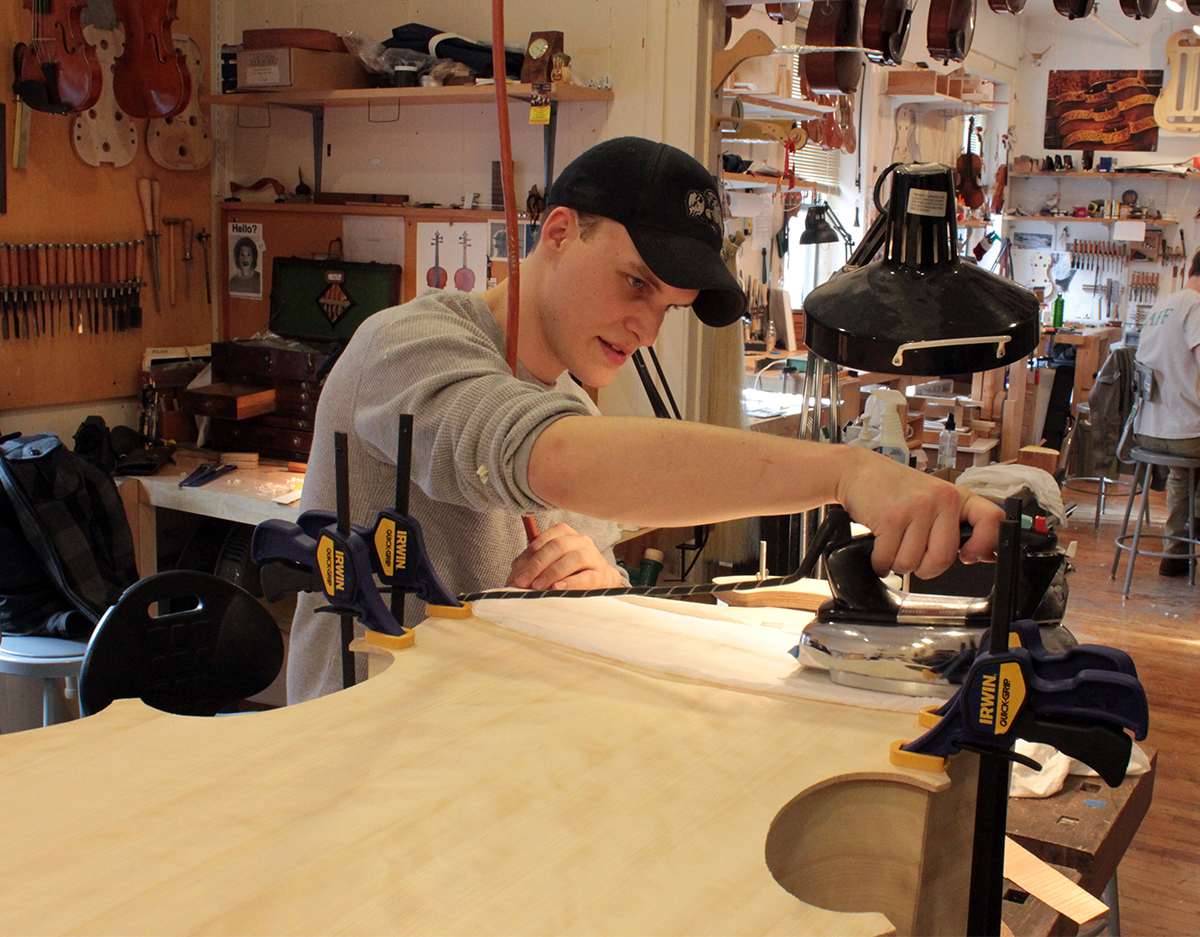 Before coming to NBSS, Corey received a BA in music for double bass performance from the University of Northern Colorado, so building a bass was a compelling challenge. Corey began the project in November using an 1820 Giuseppe Ceruti instrument as a model that was being restored at the Pawtucket Rhode Island shop shared by Tucker Densley and Zachary Martin. After hundreds of hours and several trips to Rhode Island to compare his instrument to the Ceruti, the bass was completed by graduation.
If you or someone you know is interested in purchasing an instrument made by our Violin Making & Repair program, contact us at info@nbss.edu.
View photos of the process below.
---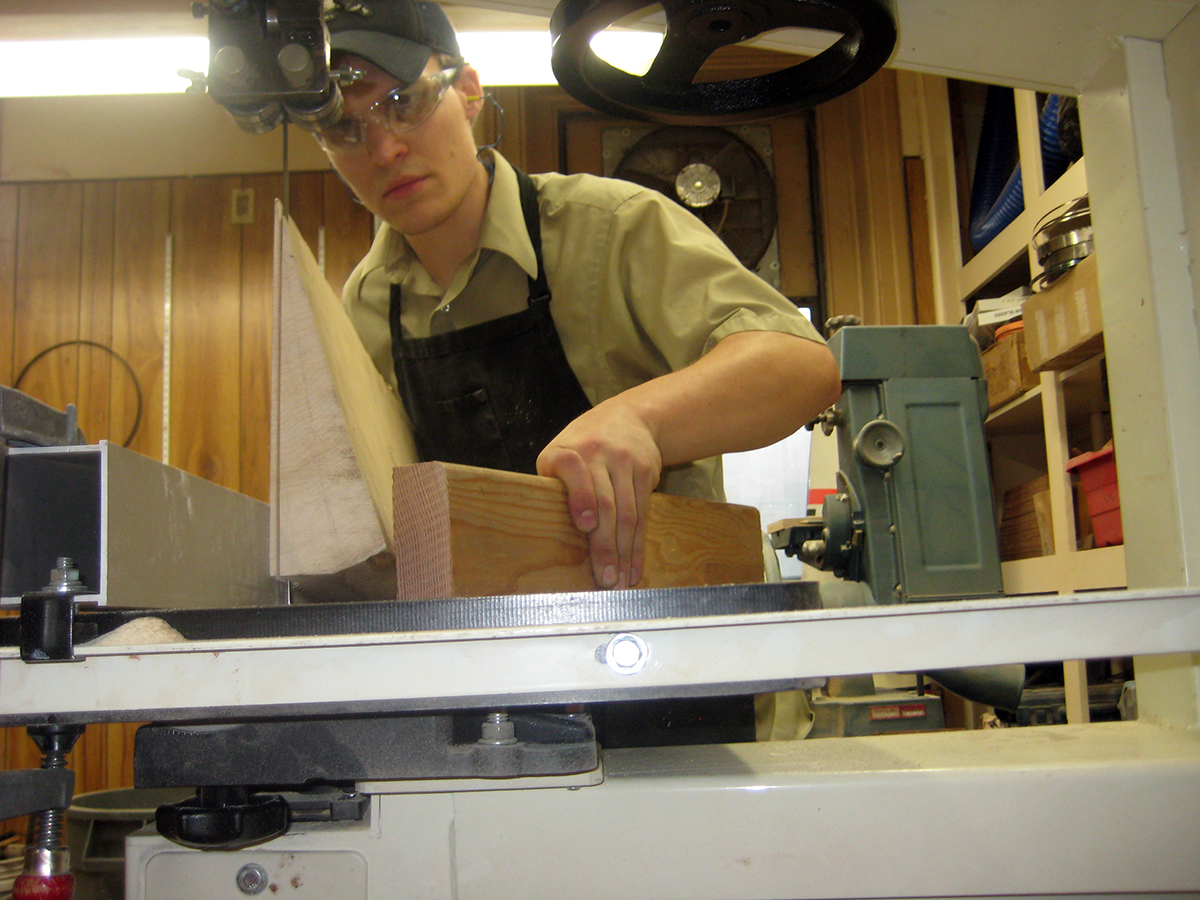 Corey makes the first cuts in the aspen wood used to make the back and sides.
The front (left), back and ribs with the wood for the scroll (center).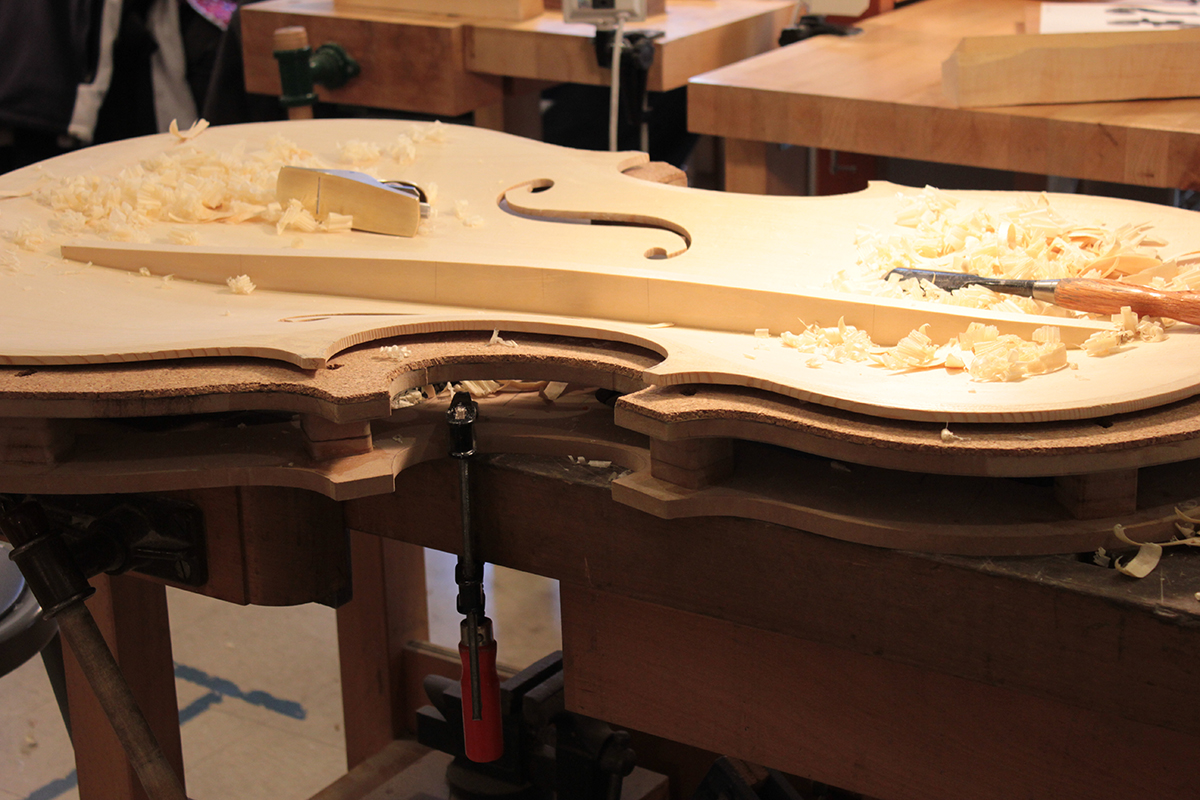 Working on the front plate of the bass.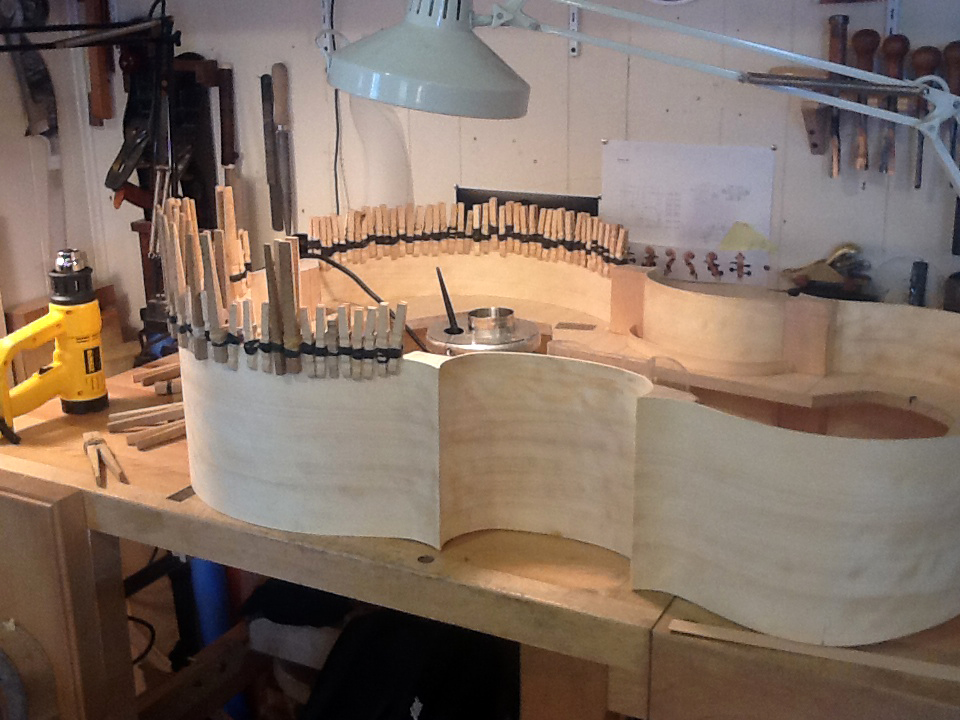 The linings being attached to the finished ribs.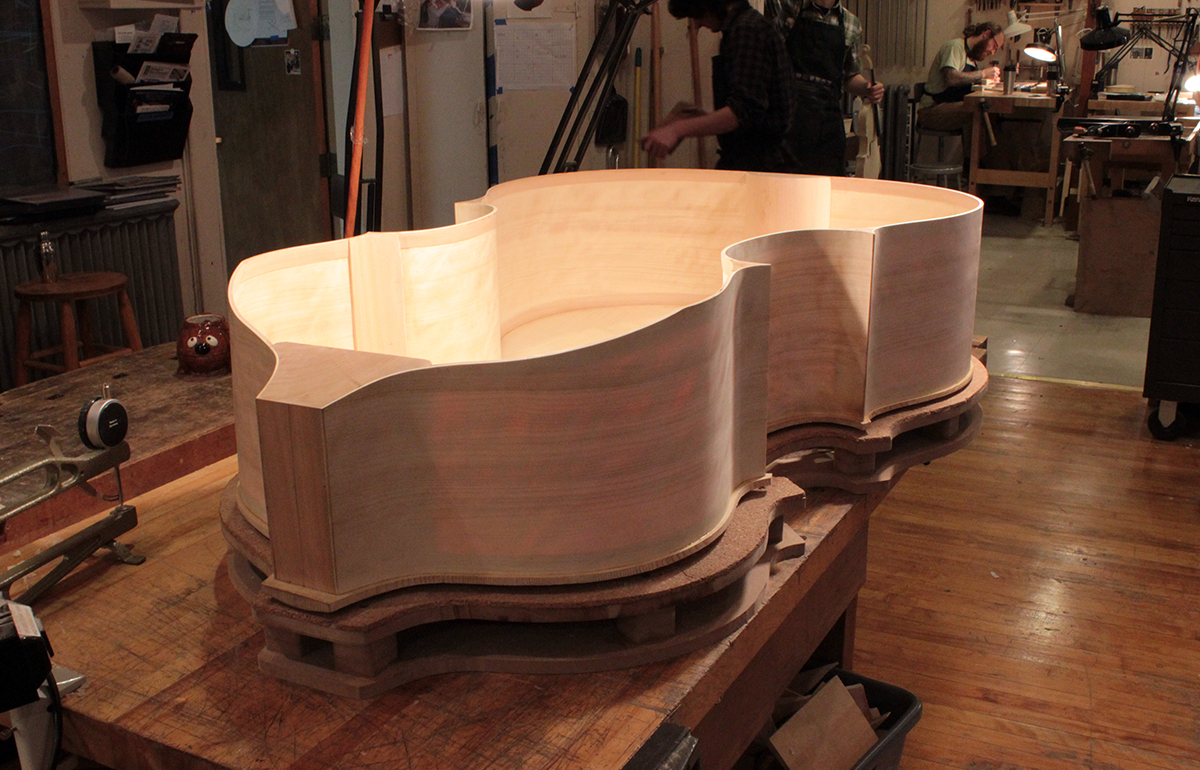 The assembled plate, linings, and ribs.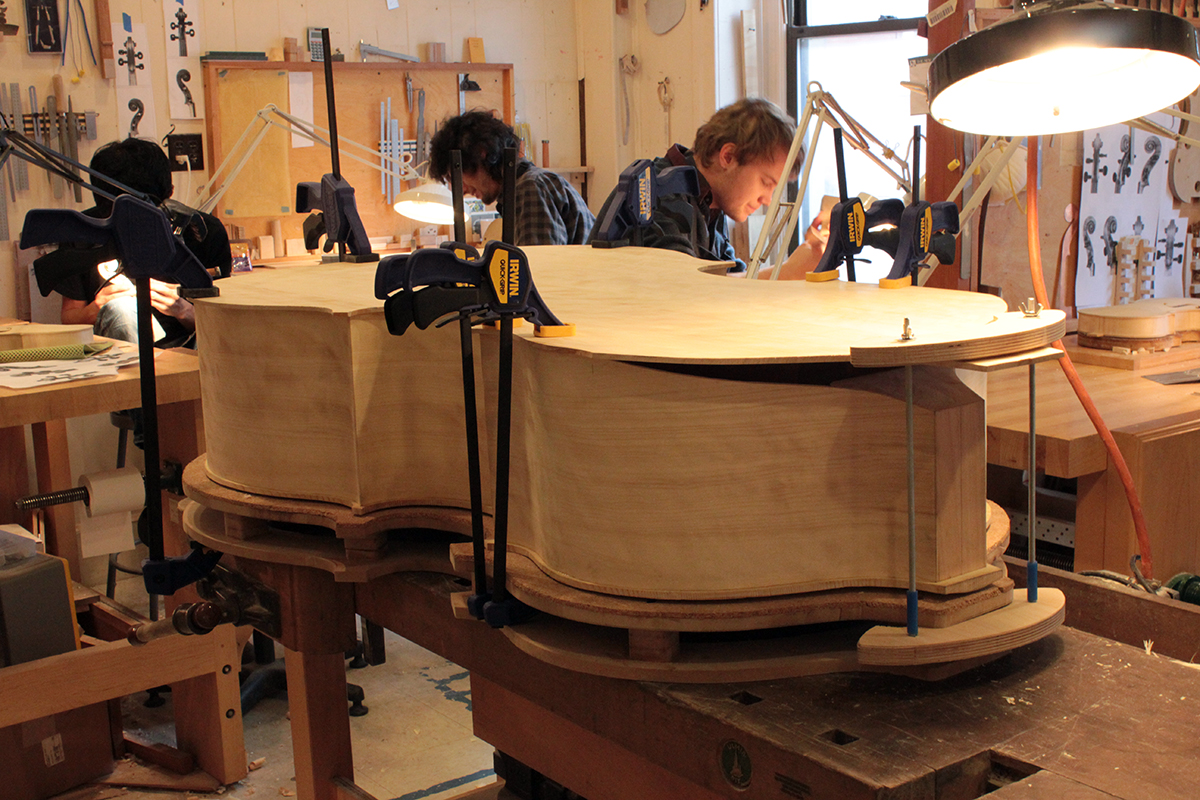 Preparing for the delicate process of heating and bending the back of the instrument.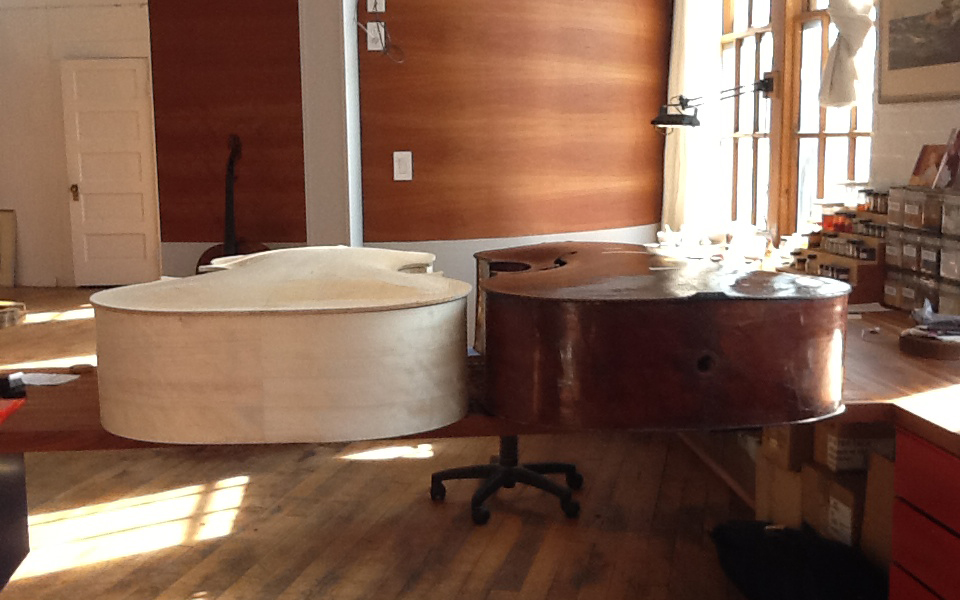 Corey's instrument and the Ceruti in the Rhode Island shop.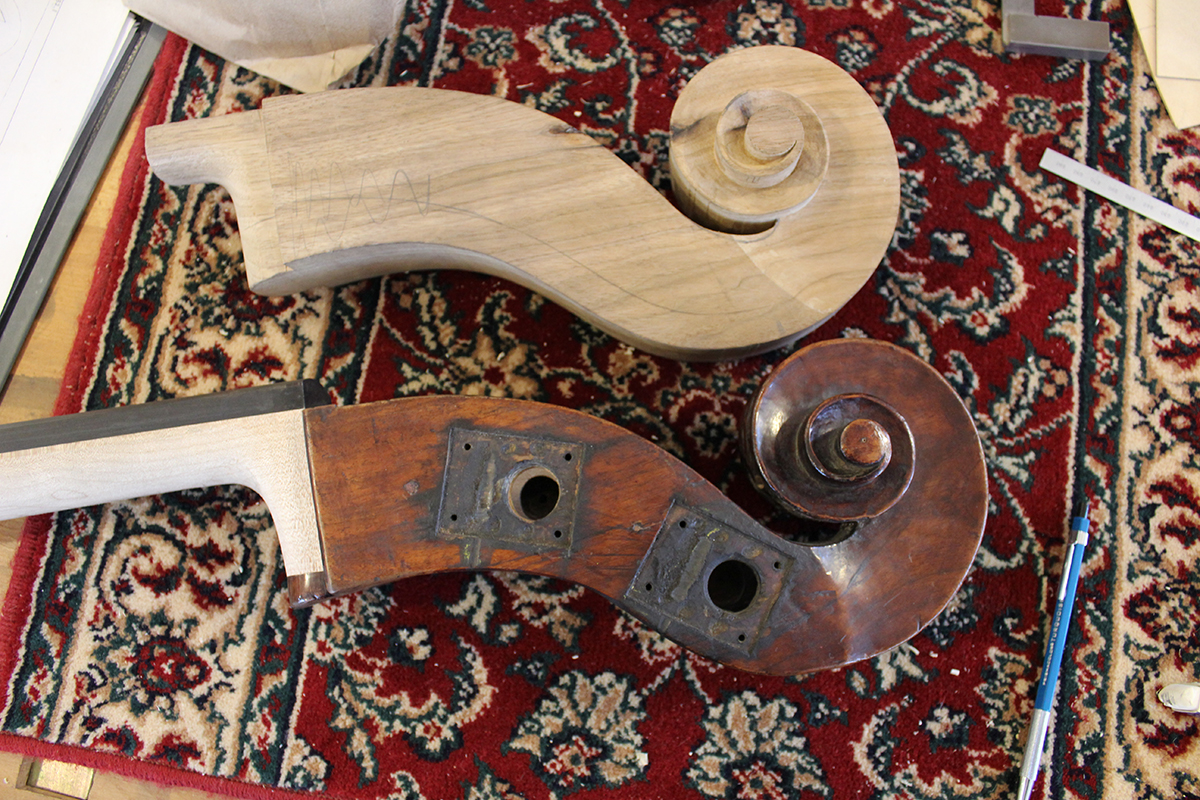 Corey's scroll and the Ceruti scroll.
---