Cy Shuster PT '06
September 11, 2018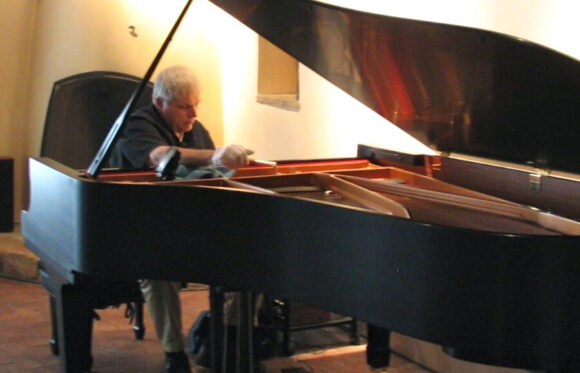 What led you to become a student at NBSS?
After years of casual, independent study, I wanted to achieve the highest certification available in my profession, which is passing the tests to become a Registered Piano Technician. This meant extensive training and focused practice under the best technicians. Several professionals recommended NBSS to me, and after touring the school during Open House and comparing it to other schools that took half the time for the same material, I applied to NBSS.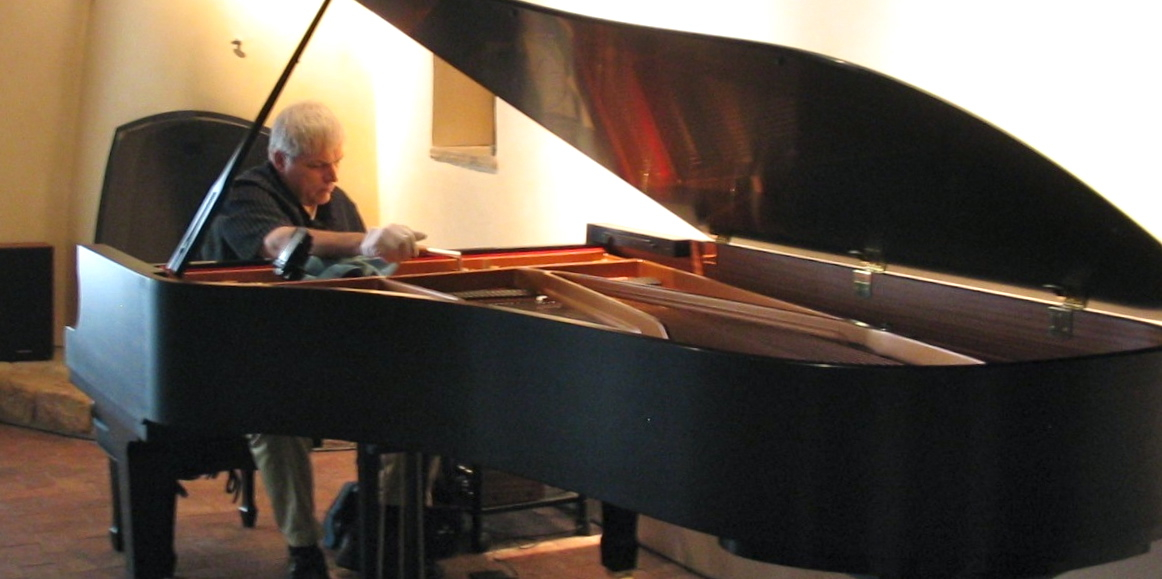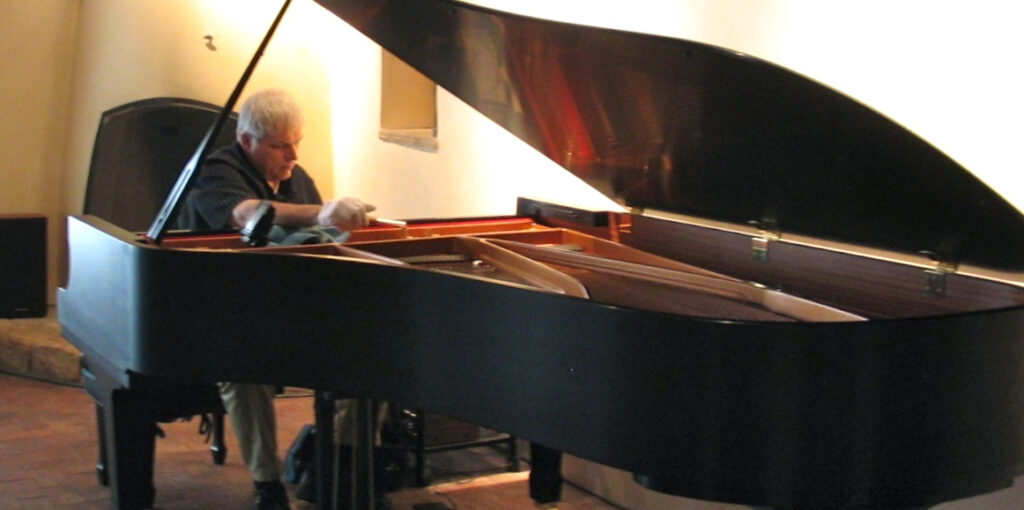 What was the best part of your education?
Four instructors gave me different methods of achieving the same results, and explained things in different ways. Over decades, dramatic demonstrations have been developed to convey key principles. Industry professionals as guest instructors also gave me valuable connections.
What are you up to now?
I'm a full-time piano technician (Shuster Piano Service), and feel privileged to have learned enough to give back to the community. I spent four years on the Technical Institute of the Piano Technicians Guild (PTG), organizing the training at their annual convention, and have been an instructor at that convention several times. I'm currently mentoring several people who are struggling to learn from correspondence courses. I've even been a guest instructor for the Basic Piano Technology program.
What advice do you have for NBSS students in your industry?
It is vital to pass your RPT exams as soon as possible. This one action allows the PTG to refer work to you in their national database, and is the industry recognized credential. It is far easier and cheaper to pass these exams while you are an NBSS student, especially the Technical Exam, since you do a lot less of that work in the field than tuning.
Work hard on the business aspects of the course. Sales, accounting, insurance, and taxes aren't as much fun, but they're essential to your success. Finally, plan to apply for the second program, Advanced Piano Technology. It's far easier to work over the summer and keep your apartment than it is to take a year off after running your business for a while. Even if you never plan to open a rebuilding shop, the information you learn about hammer hanging, action parts replacement, and how soundboards and bridges work will pay off for you in future.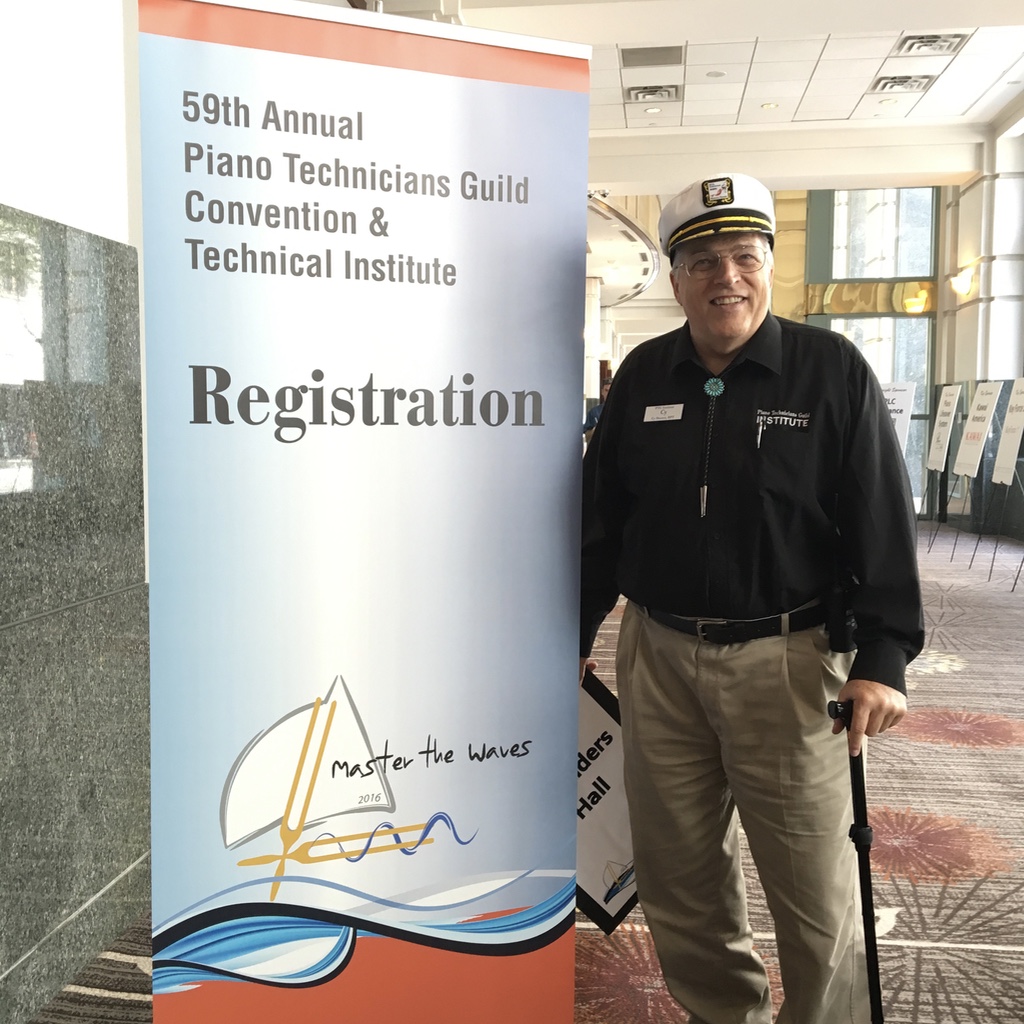 Can you describe your work in just three words?
The Unseen Artist (from LaRoy Edwards)
Favorite tool or machine?
TuneLab software.
Proudest moment?
I was scheduled for three tunings for a Grammy-winning vocalist: rehearsal the day before, rehearsal the day of the performance, and then again just before the show. When I arrived for the final tuning, I was told not to touch the piano — it was perfect. They didn't even want a single note corrected!
Best advice you've gotten?
Spend more time on stringing and dampers. It's not the most glamorous work, but when there are problems, they've got to be fixed. Practice helps.
Dream project or job?
Tuning for Chick Corea and Bela Fleck at the Santa Fe Opera.
See more updates from Cy on his Instagram page: @equal.temperament.