David Betts Inducted to Piano Technicians Guild Hall of Fame
August 6, 2022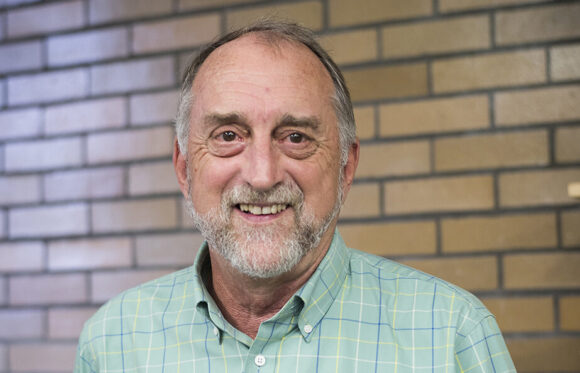 Congratulations to former Piano Technology Department Head David Betts PT '72, PA '20, who was inducted into the Piano Technicians Guild Hall of Fame at their annual conference in July!

The Piano Technicians Guild is the main professional organization for piano technicians worldwide, and presents the industry's only recognized certification of Registered Piano Technician.

Though David was not able to attend the conference, fellow esteemed piano technician and colleague Rick Baldassin traveled to David's home to present the award to him in person. Read the speech below shared in dedication to David's many accomplishments and years of service.

Dear family and friends, we are gathered here today in Rockport, Massachusetts, to honor David Betts, Registered Piano Technician. David has worked as a self-employed technician and rebuilder for more than 45 years, and is one of the foremost experts in the field. He has been a regular teacher at regional and national PTG meetings, served as President of the Boston Chapter, and was awarded the Crowl-Travis Member of Note Award in 2002 for his outstanding contributions to the field.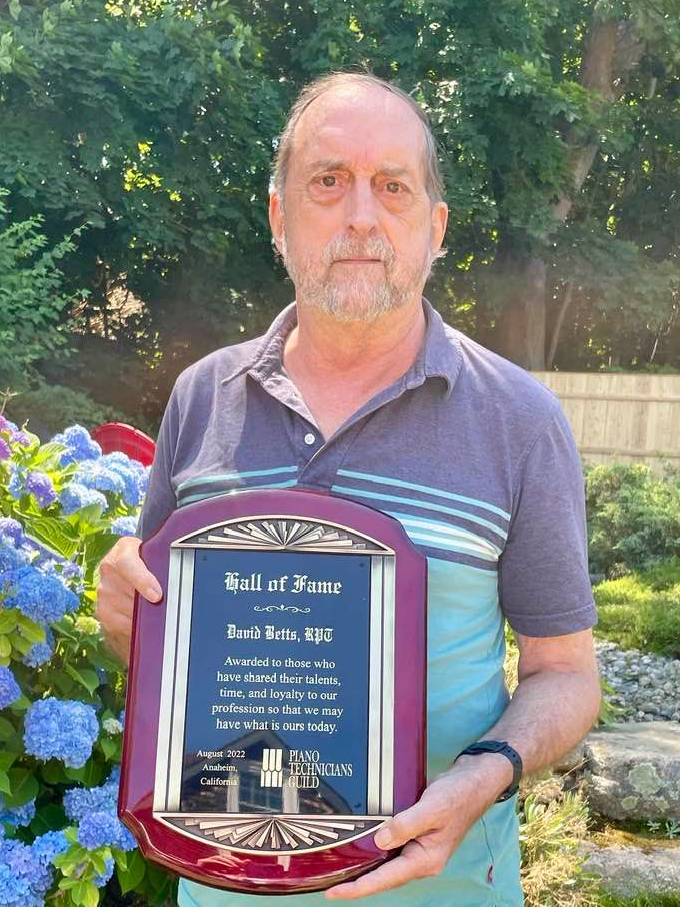 After his graduation from the North Bennet Street School in what is now know as the Basic Piano Technology program in 1972, he started as an Instructor at the School in 1974. David recognized the opportunity for, and developed what would become the Advanced Piano Technology program in 1978. He later seamlessly moved into the role of Department Head for both the Basic and Advanced programs. David's outstanding performance in this capacity is evidenced by the industry renown of the School and its programs, both on a national and international level, where he served for 45 years total, 36 years as chair.
But this significant experience doesn't tell the whole story of David's impact on the piano industry. As an educator, David has instructed generations of piano technicians to ably serve in the field. Many of these former students have since gone on to become award-winning educators, leaders, and industry-recognized experts themselves. It is not too much to say that David's mentorship has helped hundreds of piano technicians discover their passion, leading them to rewarding, lifelong careers. Yet he never sought the limelight, but instead made his own immense contribution in the most humble of ways.
Today, July 9, 2022, it is my honor to induct David C. Betts into the Piano Technicians Guild Hall of Fame.