Dispatches from Miguel: Intelligence of the Hands
October 2, 2018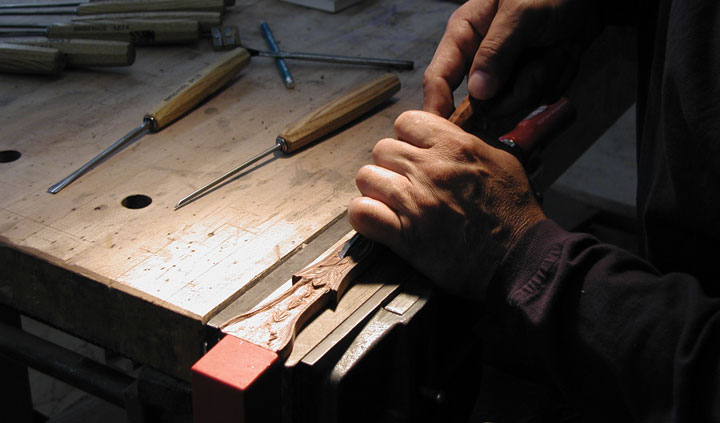 With the departure of President Miguel Gómez-Ibáñez CF '99 at the end of this year, we couldn't think of a better time to reflect on his legacy. In this six-part series based on Miguel's writing over 12 years, we highlight his insights on hand skills, the future of education, living a good life, and more.
Part Two: The Intelligence of the Hands
After many years working as an architect, Miguel left his old career behind and enrolled in the Cabinet & Furniture Making program at NBSS. In reflecting on the tangible skills he was learning, he says they "felt deeper and more personal, gained by experience rather than thought."
Miguel later shares, "When you become involved in the creative work of making useful, beautiful objects and gain a personal understanding of what is meant by the 'intelligence of the hands,' it transforms who you are and how you think." In 2018, that lived experience was summarized in a new tagline for the School: A good life, built by hand.
Read Part One: The Intelligence of the Hands | Part Three: Under One Roof