2021 Distinguished Alumni Award Winner: Phil Lowe CF '74
July 13, 2021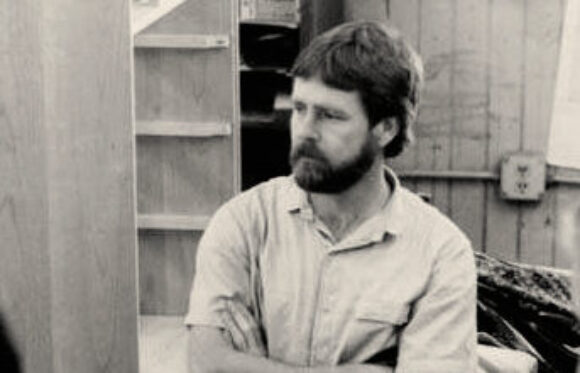 The Distinguished Alumni Award recognizes a graduate from one of our nine full-time programs based on their professional accomplishments, their contributions to their craft and field, and their work with schools and organizations to promote excellence in craft. We are pleased to announce that Philip C. Lowe, a graduate of the 1974 Cabinet & Furniture Making program, is the recipient of the 2021 Distinguished Alumni Award.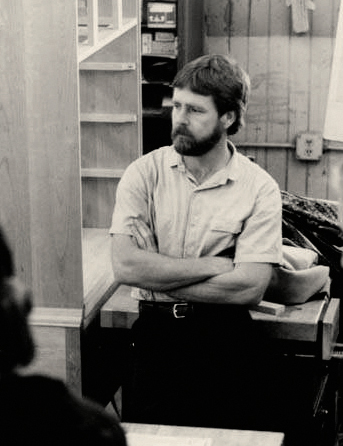 Though Phil passed away earlier this year, our community wanted to honor his many years of teaching and mentorship with this year's award.
Phil was a master furniture maker, entrepreneur, teacher, mentor, and dear friend to all. Phil was a Cabinet & Furniture Making instructor at NBSS from 1975-1985, with the latter five of those years as Department Head. During this time, Phil helped build the program's core curriculum and supported its transition to be fully accredited.
Soon after leaving his role at NBSS, in 1989 he launched and led the Furniture Institute of Massachusetts, which trained hundreds of students from across the country in the art of classical woodworking techniques.
According to Dan Faia CF '94, the program's current Department Head, "Phil truly is the definition of a mentor… He taught us through his actions, to take pride in craftsmanship, to share our knowledge with everyone who will listen, and to inspire the next generation of cabinetmakers to carry on the traditions of the craft with honor."
Cabinet & Furniture Making alumna and NBSS Board Co-Vice Chair Genie Thorndike CF '16 was also a student of Phil's. She shared, "Phil was an amazing teacher, and was an inspiration to me. He not only shared his wealth of knowledge, but he was genuinely curious about his students. When students walked into his shop, he wanted to know who we were, where we were from, what interested us. He made students feel comfortable; creating an environment where people got to know each other, and conversation went well beyond woodworking. His gift was curiosity which connected all of his students in a web of learning."
In addition to numerous accolades and achievements from shows, institutions, and private individuals, Phil won the Cartouche Award in 2005 from the Society of American Period Furniture Makers, and was chosen in 2010 for the "Artisanship Award" bestowed by the Institute of Classical Architecture & Classical America. These awards reflect his generous contributions to the field and its community, while also cementing his legacy as a master furniture maker and artisan.
Phil's legacy is second to none, and his impact includes not only the fine work he produced over 50+ years, but also the generations of woodworkers who he guided in the craft.
"Phil truly is the definition of a mentor… He taught us through his actions, to take pride in craftsmanship, to share our knowledge with everyone who will listen, and to inspire the next generation of cabinetmakers to carry on the traditions of the craft with honor."
– Dan Faia CF '94