2020 Distinguished Alumni Award Winner: David Betts PT '72, PA '20
August 7, 2020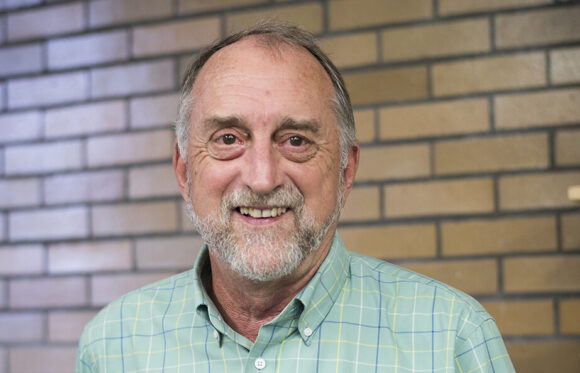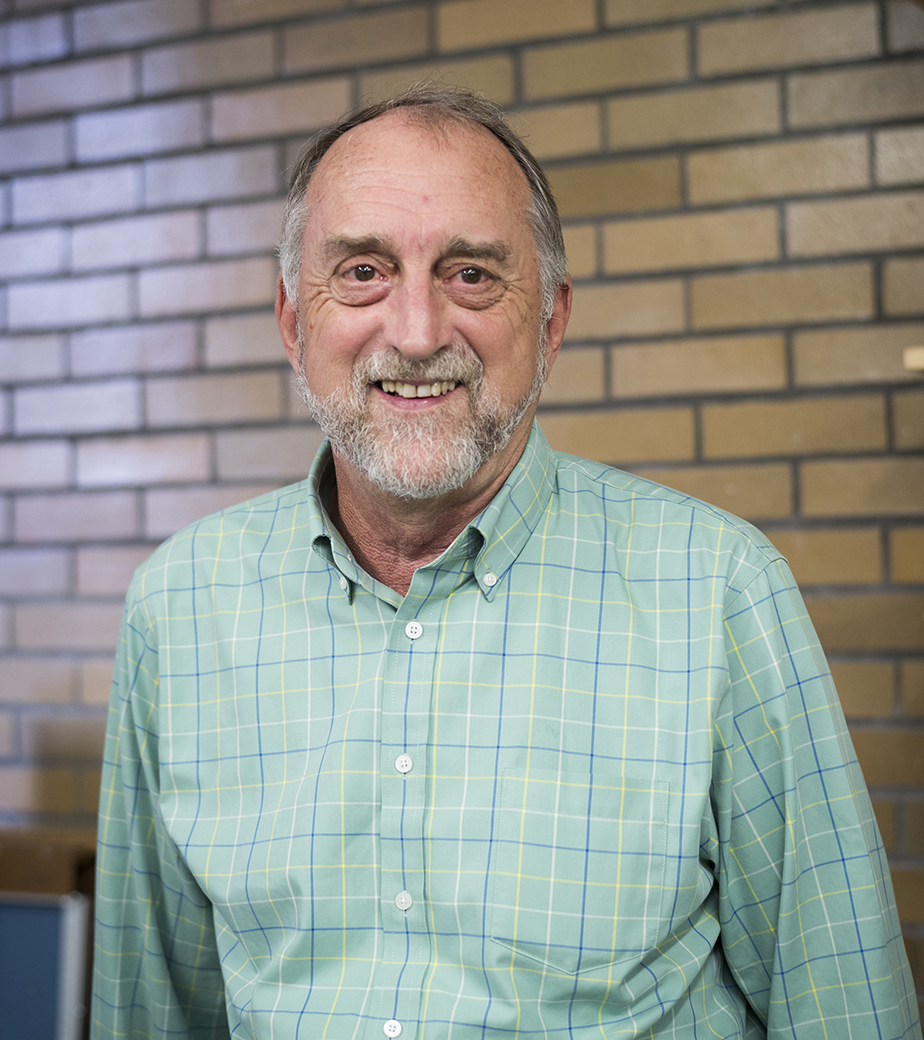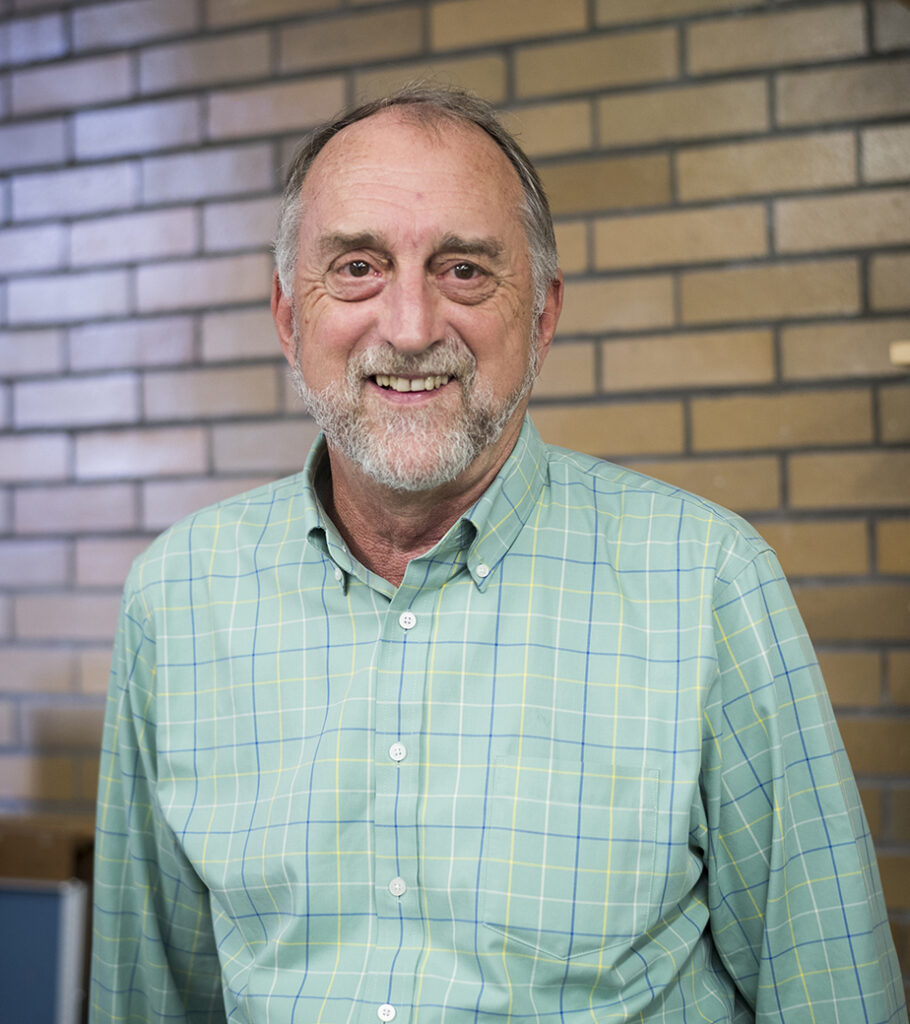 The Distinguished Alumni Award recognizes a distinguished graduate from one of our nine full-time programs based on their professional accomplishments, contributions to their industry, and promotion of excellence in craft via schools and organizations. We are proud to announce that David Betts PT '72, Hon PA '20 is the recipient of the 2020 Distinguished Alumni Award!
Since graduating in 1972, David has worked as a self-employed technician and rebuilder for more than 45 years, making him one of the foremost experts in the field. He's been a regular master teacher at regional and national PTG meetings, and was awarded the organization's Member of Note Award in 2002 for his outstanding contributions to the field.
After his graduation from what we now know as the Basic Piano Technology program in 1972, he started as an Instructor in 1974. David recognized the opportunity for, and developed, what would become our Advanced Piano Technology program in 1978. He later seamlessly moved into the role of Department Head for both the Basic and Advanced programs. David's outstanding performance in this capacity is evidenced by the industry renown of the School and its programs, both on a national and international level.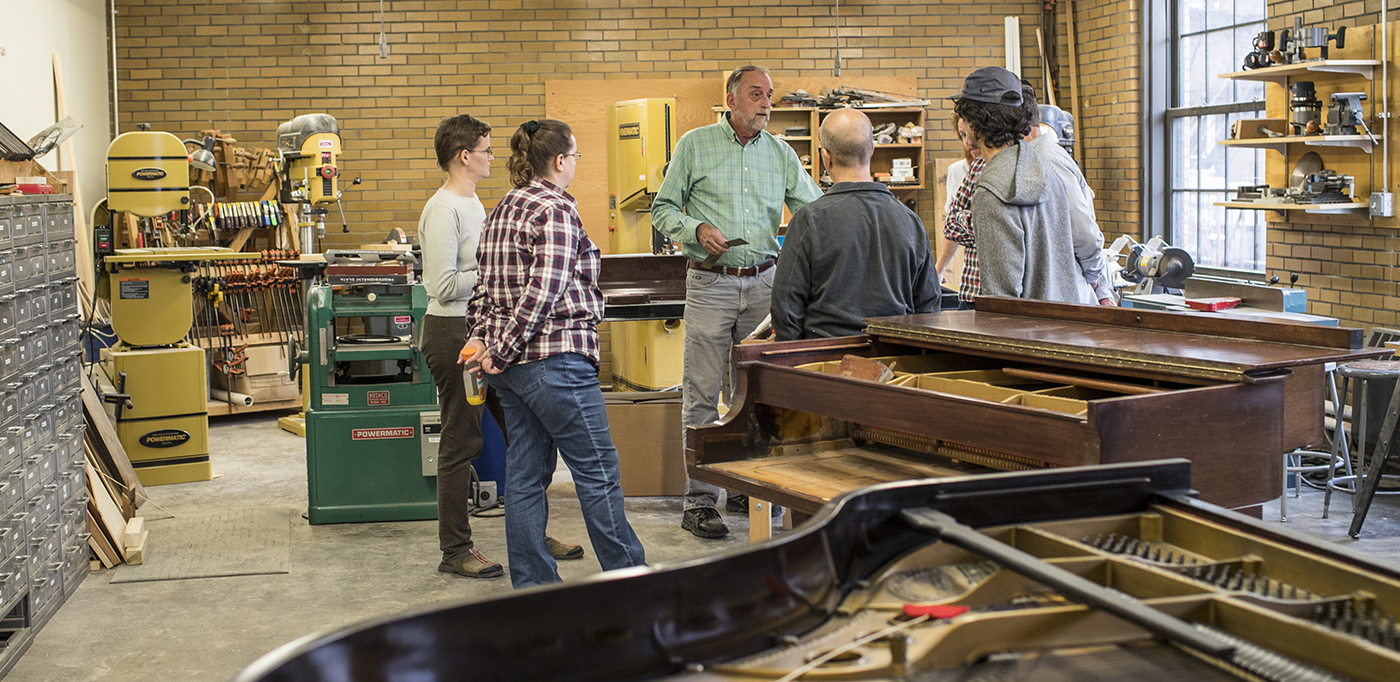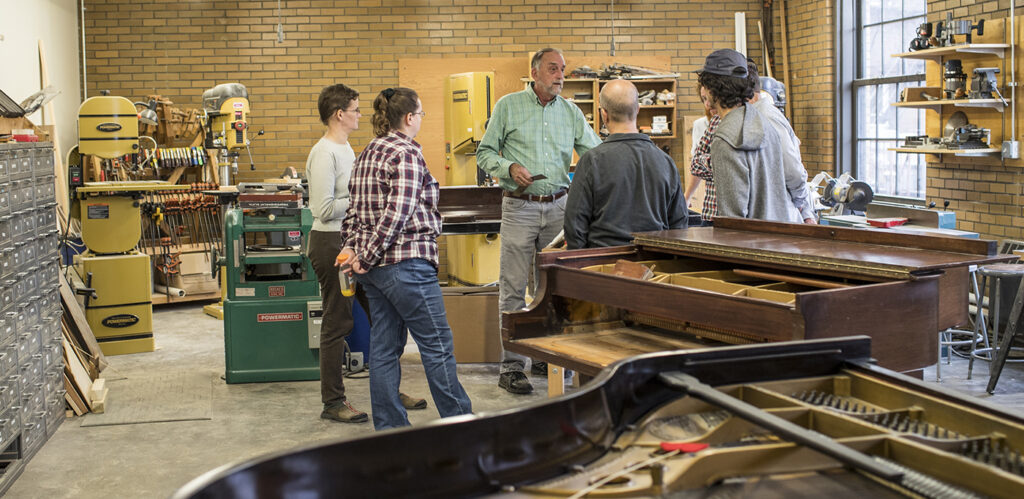 David's accomplishments and contributions to NBSS and the field of piano technology are too countless to mention. He has provided lifelong dedication to the education of piano technicians as well as mentorship for graduates long after graduation. According to nominators, David has been described as a "piano rebuilder of the highest caliber" and an "innovative leader in the piano tuning and rebuilding trades." For his extensive work and excellence in his craft, NBSS bestowed an Honorary Diploma in Advanced Piano Technology to David this past spring.
We will end with the following quote from a piano technology alum: "David has shared his wisdom and wit with hundreds of students who have passed through the doors of NBSS, and all of us are better for it."
See other winners of the Distinguished Alumni Award.
This story is part of the 2020 issue of Benchmarks magazine. See more Benchmarks stories, or download a pdf of the entire issue.