2018 Distinguished Alumni Award Winner: Will Neptune CF '81
July 14, 2018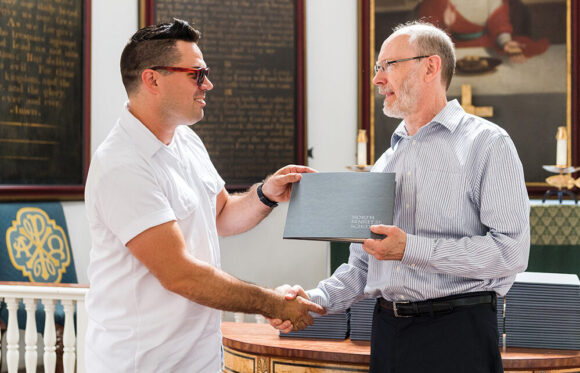 The Distinguished Alumni Award is given annually to an alumnus who is nominated by their alumni peers and voted upon by the Alumni Association. The decision is based on a nominee's professional accomplishments, their contributions to their craft, and/or their work with schools and organizations to promote excellence in craft. This year the Award goes to Will Neptune CF '81, who's not only a graduate, but also a former instructor, from 1985–2000.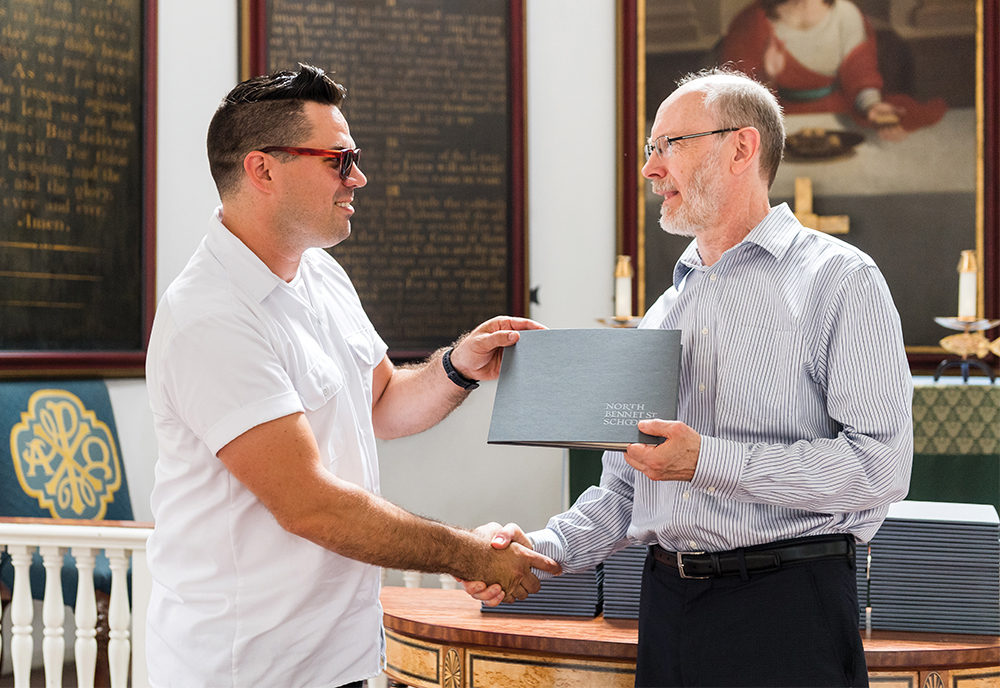 During his 15 years as an instructor at NBSS, Will was well known for his passion, energy, and ability to solve complex woodworking problems—no matter their size and scope. Former students praise his wealth of knowledge, generosity, insight, intuition, and innovation. Much of the current Cabinet & Furniture Making curriculum is based on fundamental skill-building exercises that Will created when he was a teacher. Will is responsible for providing early career mentorship to dozens of masterful makers. We are proud to claim him as our own North Bennet Street School alumnus.
According to the original nomination, "Will is one of the great minds and teachers of furniture and woodworking in the country… His passion, energy and enthusiasm are infectious to his students."
In addition to this honor, Will was also the 2013 winner of the prestigious Cartouche Award from the Society for American Period Furniture Makers, an award given for excellence in period furniture making. He has also been a frequent contributor to Fine Woodworking, an instructor at Connecticut Valley School of Woodworking, an author of woodworking books, and a presenter for Woodworking In America.
Will continues to practice his craft as a furniture maker and renowned master carver in the Boston area.
View other winners of the Distinguished Alumni Award.