Get to Know Eddy Dacius LK '13
May 4, 2022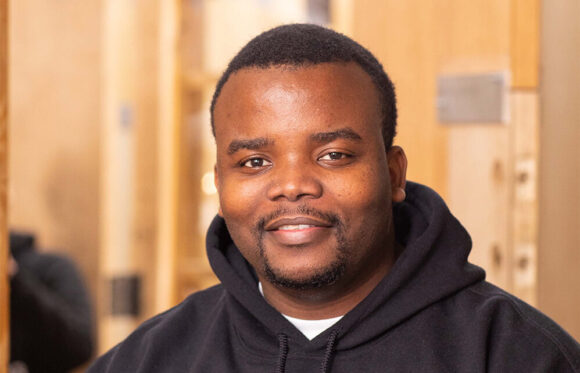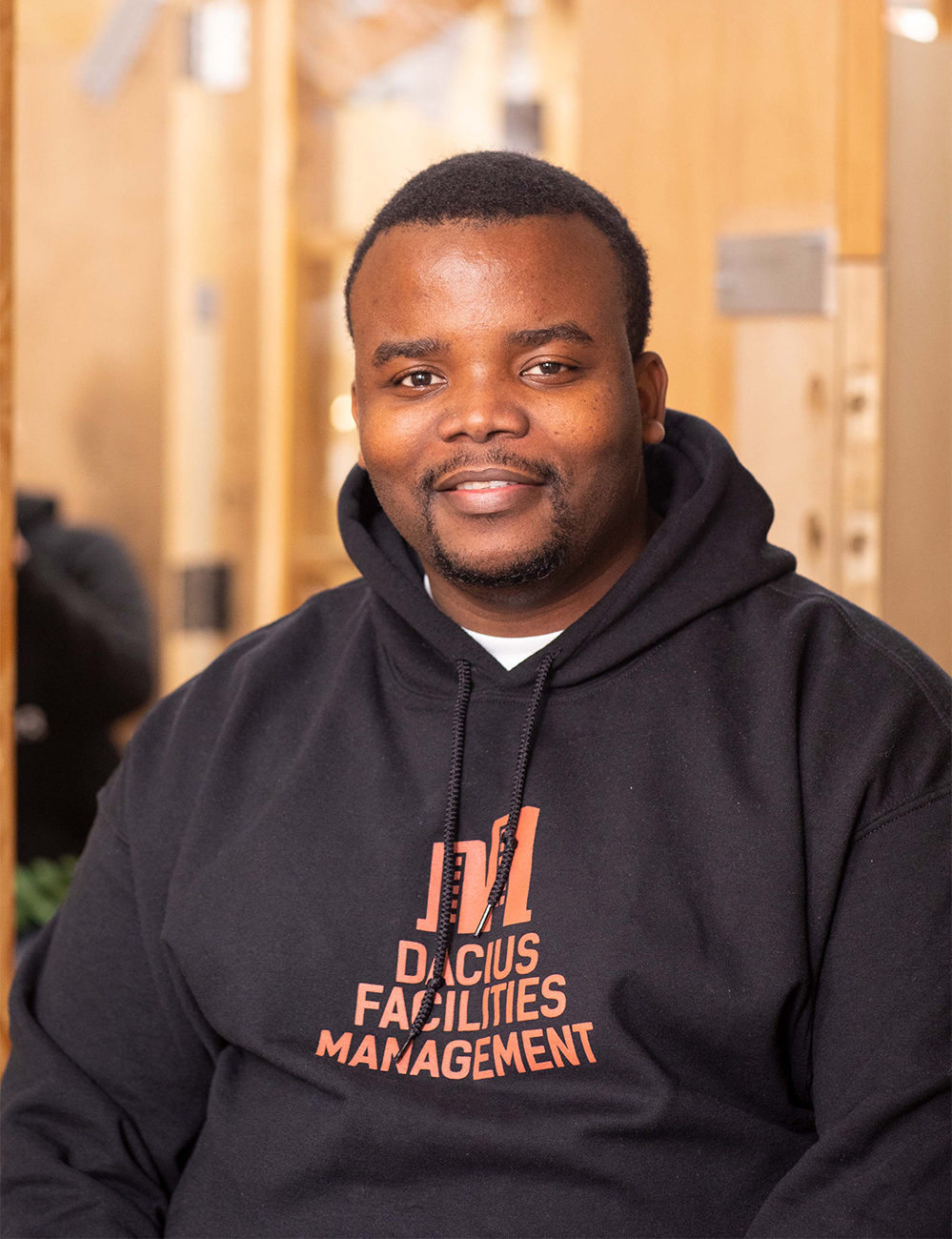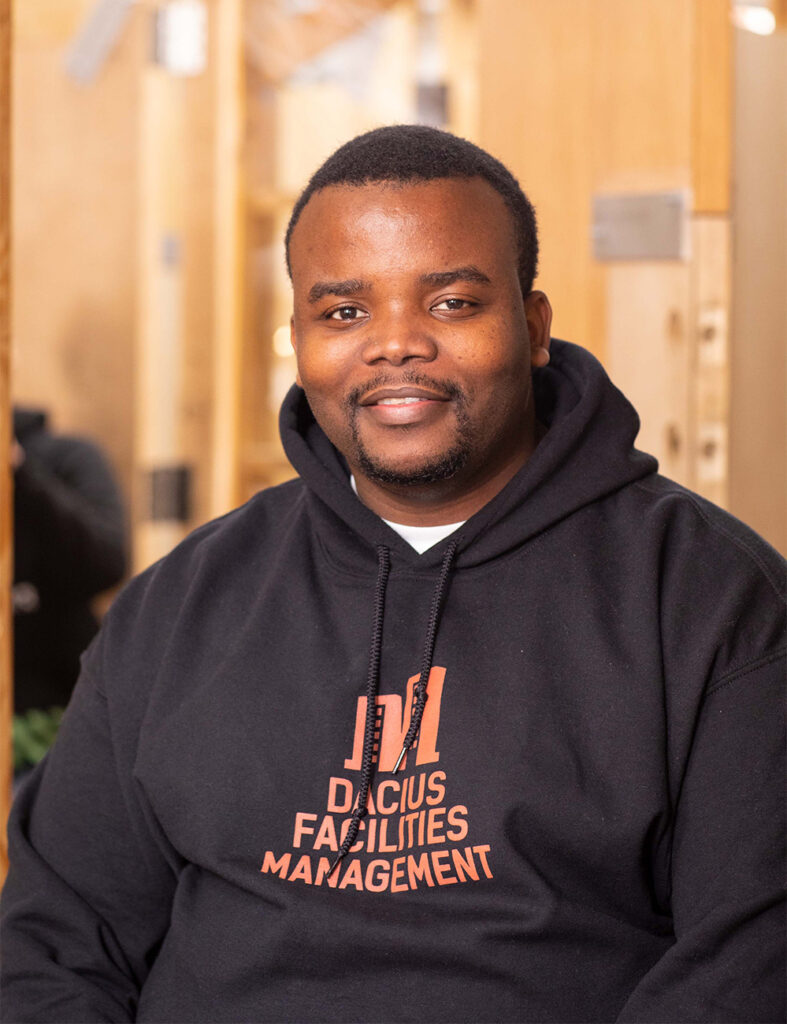 Eddy Dacius is no stranger to solving problems. In many ways, Eddy, a registered locksmith, Department Head and Instructor of the Locksmithing & Security Technology (LK) program at North Bennet Street School (NBSS), has always been drawn to locksmithing for that very reason.  
"In my mind, I think a good locksmith is somebody who has a creative mind," he said. "You have to be patient and detail-oriented, a problem-solver, somebody who works on challenges."
His desire to be creative and solve problems began at an early age, while growing up in Haiti. As a young boy, he would spend a lot of time thinking or tinkering with mechanical things like cars and locks—and it was something that kept his mind engaged as a boy growing up. He recalls an instance as an adolescent figuring out how to start a car before he even knew how to drive. 
In 2010, after Haiti's devastating earthquake, he and his family relocated to the United States—first to Florida, and then eventually settling near the Boston area. At age 21, he did a yearlong training program to become an auto mechanic, was hired at Firestone, but then found himself out of a job. He started researching what to do next—and that's when he learned about the 9-month Locksmithing & Security Technology program at NBSS. 

The curriculum, which began in 1976 and was revamped in 1992, includes traditional fundamentals of residential and commercial door-locking devices, as well as modern electronic security systems. The first semester is devoted to learning how to make keys, copying keys, taking locks apart and putting them back together, and changing codes for electronic security systems, while the second semester is all about learning how to install locks and accompanying hardware, and even how to open a safe without a combination.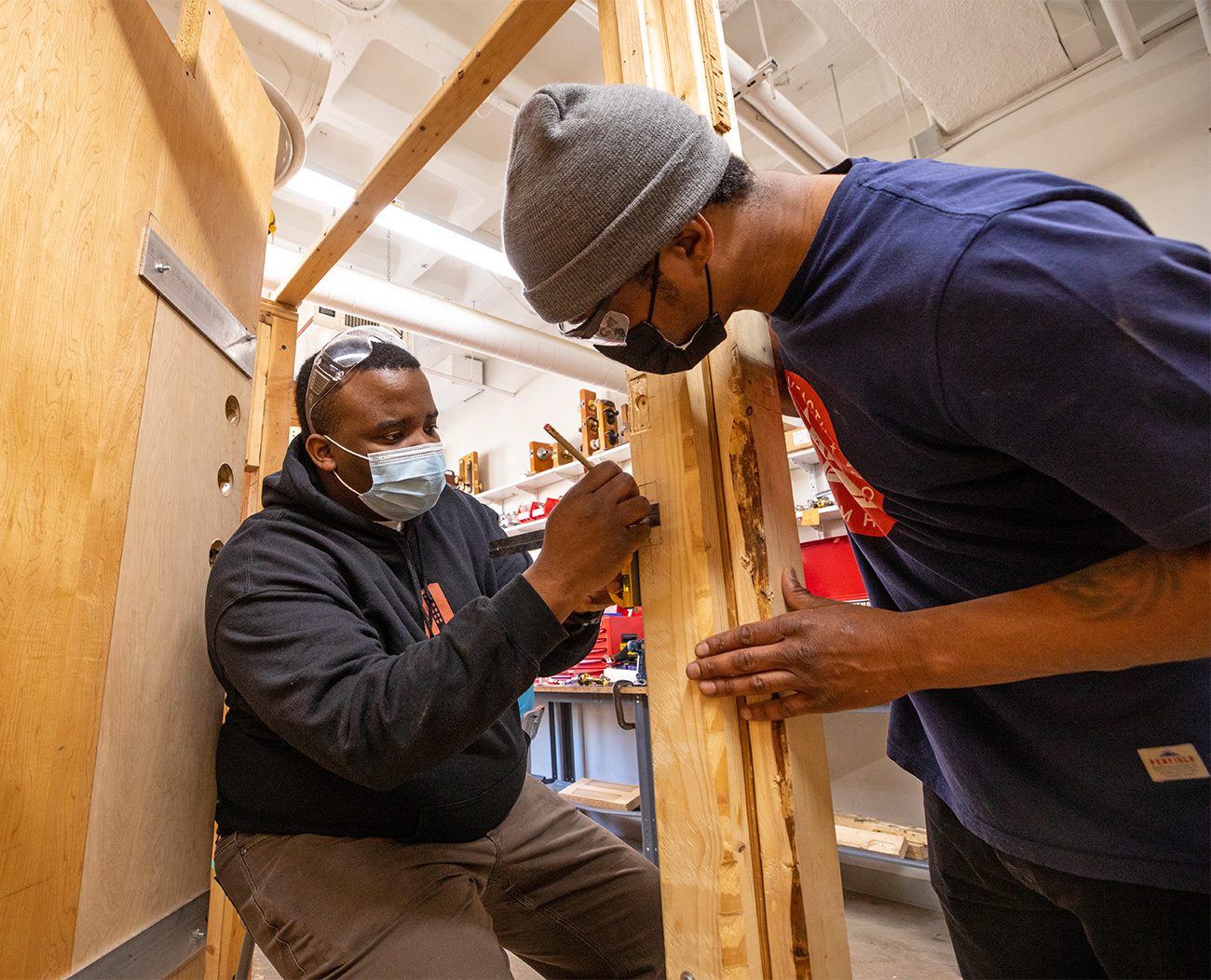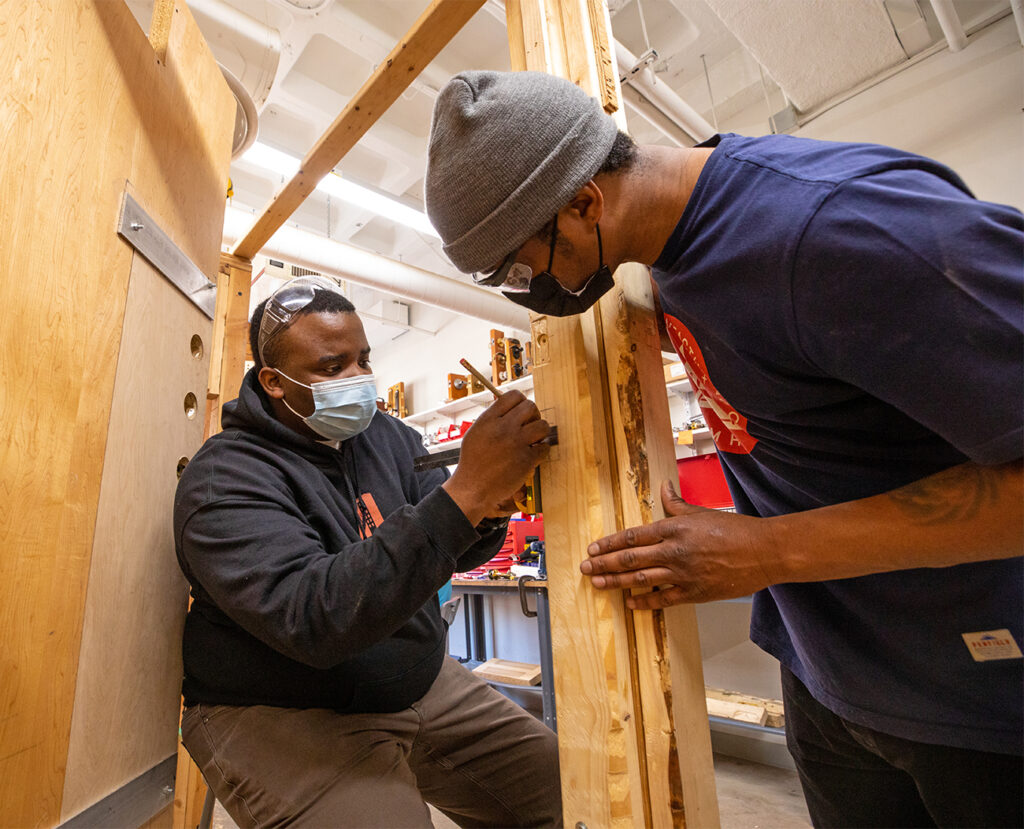 The LK program allows students flexibility and the ability to hold jobs while earning a diploma, as students train from 7:30 am to 12:30 pm, with afternoons free. Given the small class sizes of around a dozen or so students, the program also gives students individualized attention. 

Eddy looked at the School's other programs, but nothing else intrigued him more. Once enrolled, he studied locksmithing terminology fastidiously each day to prepare for the daily quizzes, having to work twice as hard as his peers. "I speak Creole and French, so coming here, I had to work a lot," said Eddy, explaining that the language barrier as a recent immigrant, as well as getting used to the imperial system versus the metric system he had grown up with, took some time. 
With a scholarship, Eddy completed the program, with a main interest in institutional locksmithing—that is, locksmithing for larger facilities like hospitals, colleges, and companies. 

He started working in the field. He then decided to further his education by enrolling in a bachelor's of science program in project management at Wentworth Institute of Technology. While back in school, he began his own company in 2018 called Dacius Facilities Management, where he specializes in project and facilities management in addition to locksmithing. 
When the School's previous Department Head of Locksmithing & Security Technology Barb Baker LK '04 decided to retire in October 2021, Eddy made a strong impression, and was hired. "Eddy was the best candidate," says Provost Claire Fruitman, who was involved in the hiring process. "He brings with him a degree in project management, which means he can really tie locksmithing to other areas of application, so he's not teaching locksmithing in a vacuum. He's teaching it with the big picture in mind."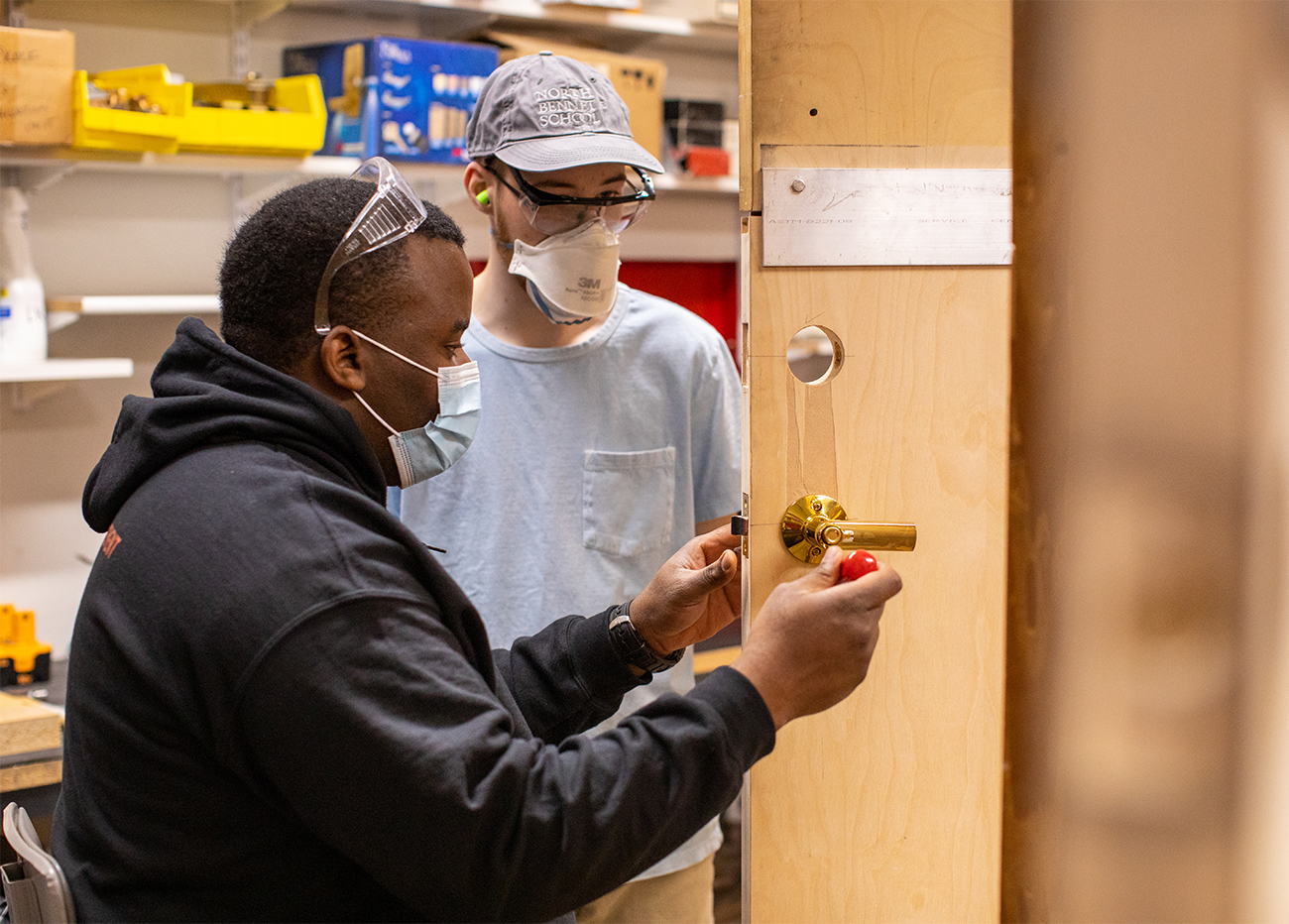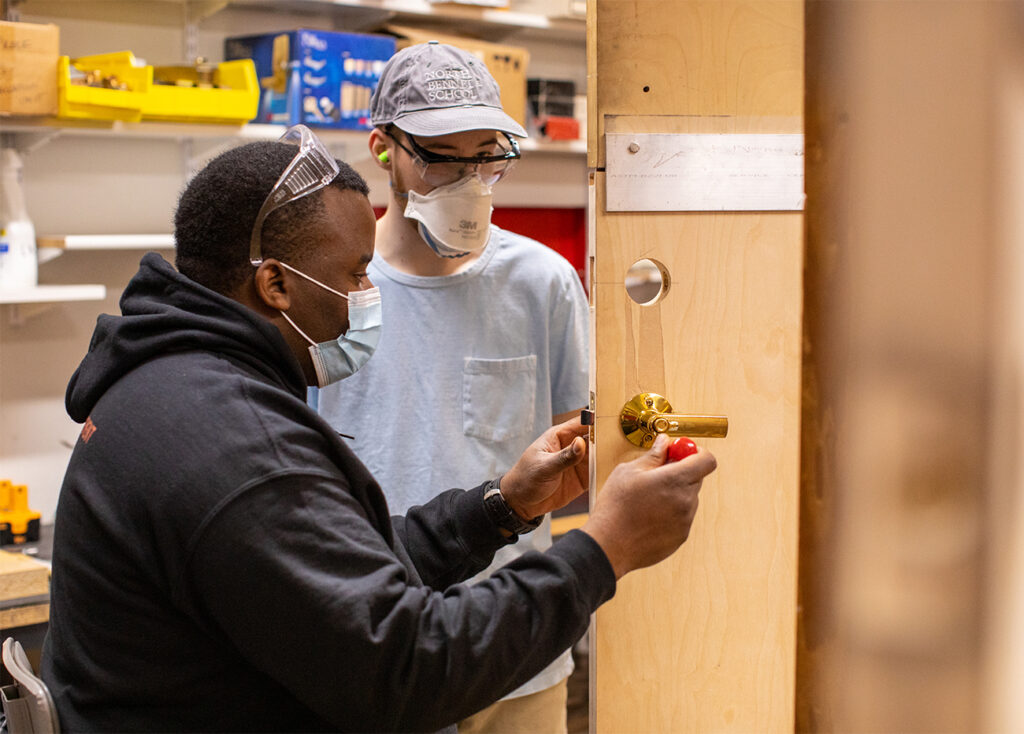 Claire also pointed to his work as a soccer coach, Eddy's other main passion. "I do think being a coach helps anybody be a really good teacher, because you have to be supportive, you have to be patient, and you have to know how to work with lots of different kinds of people."
Eddy agrees that coaching has been helpful in informing his teaching and his work outside of school, in thinking about how to be solution-oriented but also flexible.   

"As a teacher, there are a lot of unknowns, but you need to do your prep so you have enough information to give your students. If they ask you something you don't know, you need to always be comfortable and guide them to the right answer. It's the same with soccer. You can't know everything in the game. Sometimes you have to improvise." 

Eddy's approach in the field, working with individual clients, is equally thoughtful and measured. "When people see you, they are seeing the solution provider. Your demeanor and your personality will help them, and your confidence too. You put them at ease with your knowledge—and then get the job done."