Gabby Cooksey BB '14
October 12, 2017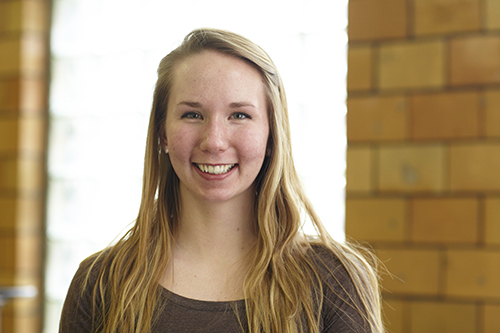 I went to an art school I really did not care for. I would go to the library almost everyday and I stumbled upon a book on books. I saw all the gold tooling and ornate-ness of it all and thought, I could do that!
I signed up for an internship in Telluride, CO so I could be near my future school of American Academy of Bookbinding. My goal was to build my portfolio there so I could come to North Bennet Street School.
I wanted full immersion. I liked that the classes are set up like a work day and that the program is 5 days a week, September through May. I also heard that Jeff is an amazing teacher, so I was excited to see what I would learn.
If you are considering NBSS, it is a chance you can't pass up. If your gut is being pulled to go here, then do it! It was a tough decision to move cross country and start new, but I think it was totally worth it. The craft that I have learned here will open a lot of doors.