Harpsichord Voicing and Regulation Course
January 1, 2018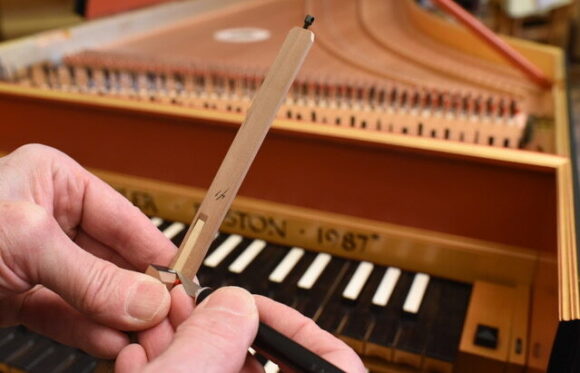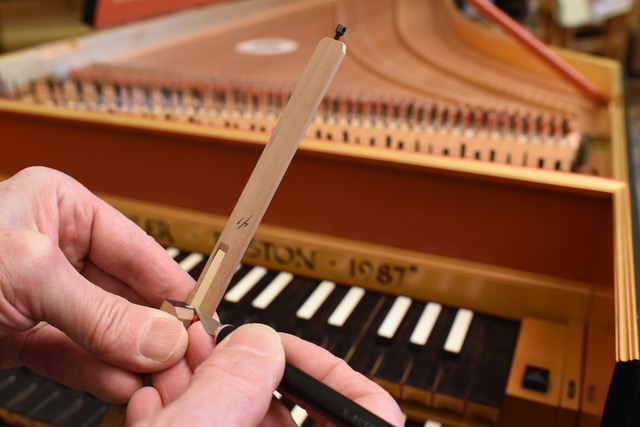 Designed for piano technicians looking to learn more about harpsichords, this class covers voicing and regulation of a double manual harpsichord with three registers, 2×8′, 1×4′.
Two optional evening trips are included. On Wednesday, there is a guided tour of the Musical Instruments collection at the Museum of Fine Arts Boston with Darcy Kuronen, the Pappalardo Curator of Musical Instruments. On Thursday, there is a visit to Allan Winkler's harpsichord workspace in Medford.
About the Instructor
Allan Winkler grew up around the early music revival with his father's performance and teaching in the field, and he has been part of the "Boston School" of harpsichord making for forty-eight years. His career began with a six-year apprenticeship at the Eric Herz workshop in Cambridge, which was then producing thirty harpsichords a year. In 1977 he set up his own workshop with the aim of making a limited number of high quality instruments a year, and concentrated his research on the expressive double-manuals of the seventeenth and eighteenth century in American and European collections.

His workshop offers eight models of harpsichords and clavichord, and to date he has made more than sixty instruments. In addition to maintaining his own harpsichords, Allan services and overhauls harpsichords around the northeast, and is a consultant and maintenance technician to the Collection of Musical Instruments at the Museum of Fine Arts, Boston.
Harpsichord Voicing and Regulation
Monday, July 11 to Friday, July 15, 2022
8:30 am – 4:30 pm
Taught by Allan Winkler
$950
Prerequisite: Proficiency in keyboard instrument tuning.
All tools and supplies are provided for this class.
View current Continuing Education classes.
Coming from outside Boston? Check out our list of local accommodations.