Heroic Works: Mythical, Legendary Bindings
October 2, 2017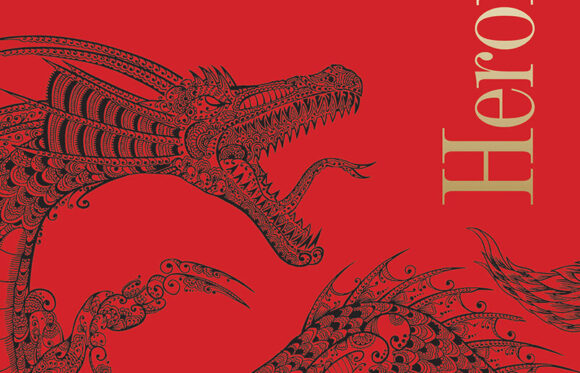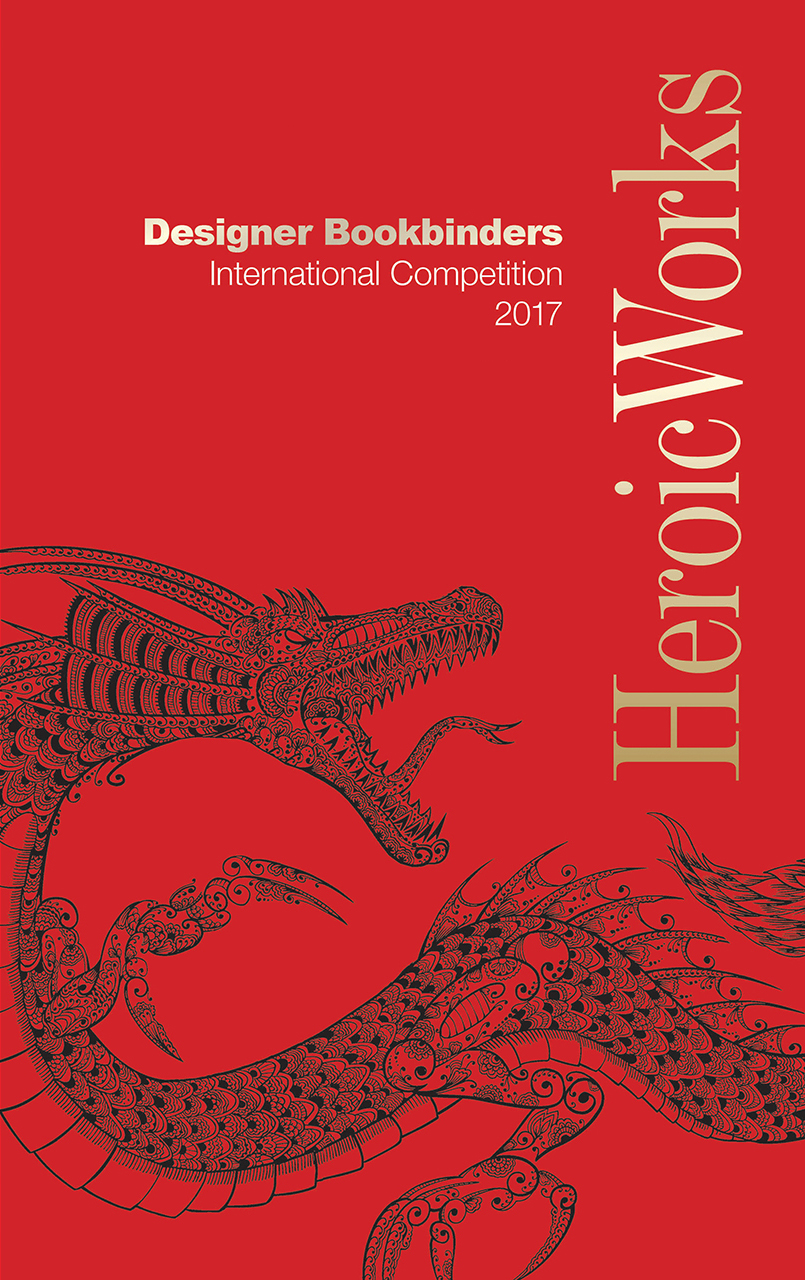 Heroic Works, an international bookbinding exhibit on the theme of myths, heroes, and legends, will open on Friday, November 3, 2017 at NBSS. This is the Third International Bookbinding Exhibition from Designer Bookbinders (DB) in the UK, one of the foremost societies devoted to the craft of fine bookbinding.
Founded over fifty years ago, DB has helped to establish the reputation of British bookbinding worldwide. Its membership includes some of the most highly regarded makers in the fields of fine bookbinding, book arts and artists' books, each with a passion for presenting the bound text as a unique art object.
This exhibition of 37 bindings displays the 28 prizewinning bindings alongside 9 highlights by USA binders selected from the Third International Bookbinding Competition 2017. 184 binders from 31 countries took part binding a book of their own choosing on the theme of Myths, Heroes & Legends. These works reflect a remarkable range of styles, materials, and approaches to great classics of world literature, as well as modern texts.
"This international competition is a great opportunity to bring the wider bookbinding community in to NBSS," says Jeff Altepeter BB '99, the NBSS Bookbinding Department Head. Additionally, Jeff states, "Part of the reason this collaboration is happening is due to the late Lisa von Clemm's long-time support and encouragement of both NBSS and DB. Honoring her passion for bookbinding, we hope to strengthen our Bookbinding program through the Lisa von Clemm Bookbinding Scholarship." Read more about Lisa.
---
Heroic Works: The 3rd International Bookbinding Exhibition from Designer Bookbinders in the UK
Friday, November 3 through Friday, December 22, 2017
Open 8:00 am – 5:00 pm weekdays, with extended hours in November. Closed holidays.
Free and open to the public in Windgate Gallery.
Exhibit Events
Friday, November 3, 2017: The NBSS Bookbinding Department will celebrate the opening of the exhibit with two illustrated, exciting presentations from Design Bookbinder Fellows.
Tuesday, November 14, 2017: Lecture by James Reid-Cunningham BB '90: "Artistic Vision In Contemporary Bookbinding."