From Hobby to Career – Trade Schools Can Pave the Way
April 21, 2020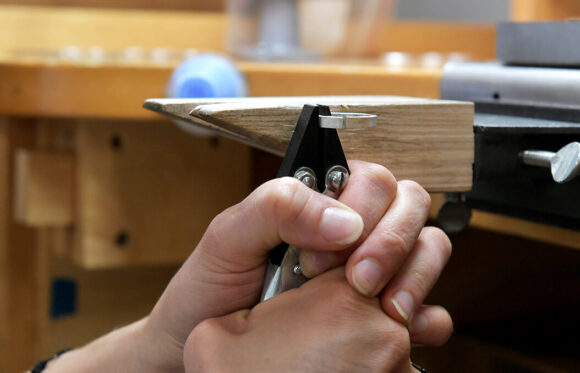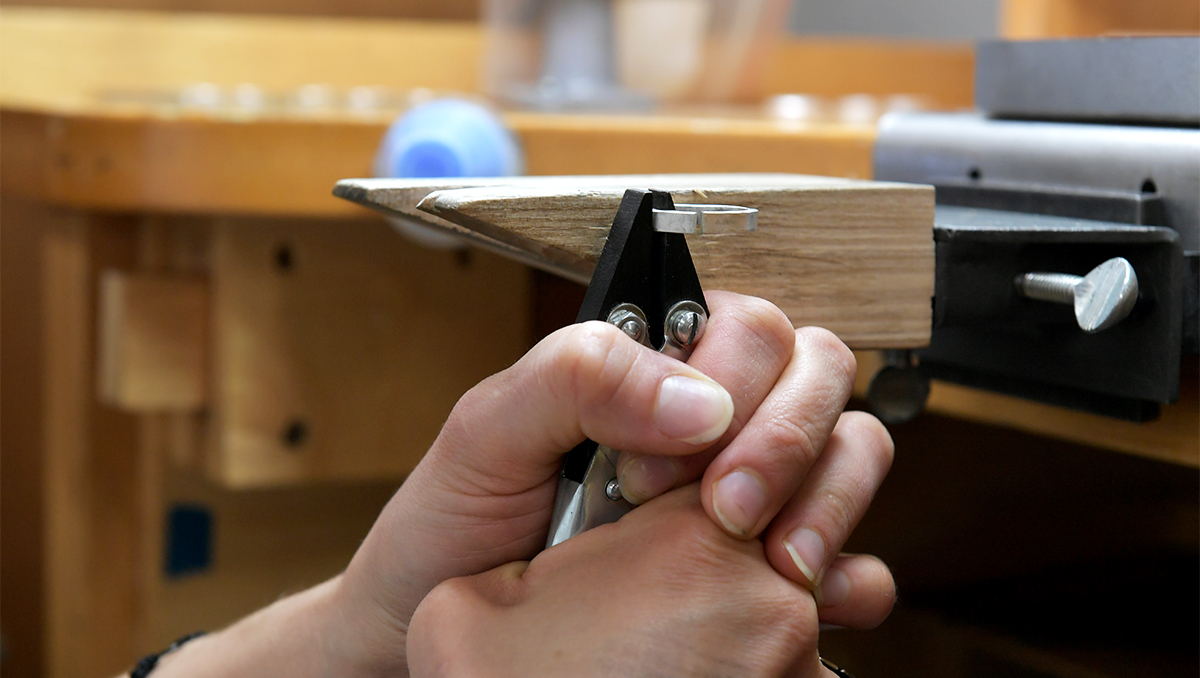 Many of us think of work as, well, work: something we do to earn money, so we can spend time doing what we really like to do. But what if we cut out the "work" middleman and actually turn the things we love to spend our time on into our full time career? Think about that for a minute. You wouldn't fill someone else's job description; you'd be creating your own.
We know this isn't a groundbreaking thought—people have been seeking a perfect career for hundreds, if not thousands, of years. The 6th century Chinese philosopher Confucius said it best: "Choose a job you love, and you will never have to work a day in your life." Of course, we know that turning a loved hobby into a viable line of work doesn't happen automatically. It takes thought, planning, and good old-fashioned hustle. One CEO recently puts it this way: "Just because your business revolves around your passion doesn't mean it will take off easily."
But it can be done. At NBSS, woodworking, jewelry making, bookbinding, piano tuning and restoration, and violin making are just a few of the cherished hobbies that our students and alumni have turned into real careers. For many others not in our orbit, what started out as an opportunity to learn more about their craft led to a decision to leave their old job behind and reinvent themselves.
So, how do you go about turning a hobby into a full-time source of income? Before you draft that resignation letter, take a step back and consider your path. There's a big difference between being a hobbyist for your own enjoyment and creating something of value for others as a professional. To shift from your passion to a full-time vocation, you need to weigh the cost, time, and effort necessary to get a foothold in your new career.
It's best to not force yourself into aggressive timelines or put undue expectations on the process. Remember: you're doing this for more satisfaction, not more stress. Think small and steady steps.
Identify the hobby you really love to do. You may have various interests, but you'll want to settle on one that you can envision doing full-time. Think of what engrosses you so much you lose all track of time and excites you when you have a finished product. Because you'll be doing a lot of it in your new vocation, you'll want to be certain that it's enjoyable over the long term.
Develop your skills. There's nothing like learning from the experts. Take advantage of local trade school programs by registering for continuing education courses. These places also have the added benefit of putting you in touch with an insider network of professionals who can share their valuable experience and knowledge. Once you know you're serious, consider investing in a full-time program to quickly gain the skills and certification you may need. Don't let cost be a barrier to exploring your options: accredited programs can offer grants, scholarships, and loans that will help you. (Here's an overview of the Financial Aid resources at NBSS to help you out.)
Consider your business model. While there may be opportunities to work for others in your new line of work, many hobbyists who are building a new career become entrepreneurs. It's important to evaluate your ability to be self-employed before making the decision to start a new business. You can test it out on a part-time basis though—there's nothing like trying it on for size. Not only will you gain personal insight, skills, and experience in the process, doing so can help you to determine the investment and resources you need to go full-time. Even just drafting a business plan can help you think realistically about making the transition.
Research the market. You may love doing something, but is it a hobby that others will pay you for? Using a tool such as Career One Stop can help by giving you information such as job descriptions, wages, and projected demand (as an example, here's the occupational profile for construction carpenters in the Boston area). While you're at it, tap into your own knowledge and creativity. We're sure you've observed a "need gap" in the market that you might be able to fill.
Remember to network. Everyone has a network: the people they know. Ask your friends and contacts if they know anyone who's doing what you'd like to do, and see if they're willing to put you in touch with that person. If you pursue the trade school route, talk to the admissions office about any alumni they might be able to put you in touch with. Not only will you gain valuable information and insight, you're likely to be inspired too. (Check out our NBSS Profiles in Craft to learn the career stories of successful alumni.)
Be persistent. Our School's motto is "A good life, built by hand." Remember that you are working on creating a new and fulfilling career path. It's a process that takes inspiration, time, and perspiration. Too many far-off dreams are never acted on. Breaking down your big "blue sky" goals into a series of smaller, actionable steps is a great tactic. Resolve to do a little something today, tomorrow, this week, and so on, to get you closer to achieving your goal.
If you do have a hobby you love, you owe it to yourself to explore the possibilities. Whether that pursuit turns into a part-time job, a full-time career, or just continues to be something you have a great time doing, expanding your knowledge and skills will only enhance your enjoyment.