How to Become a Locksmith
October 20, 2020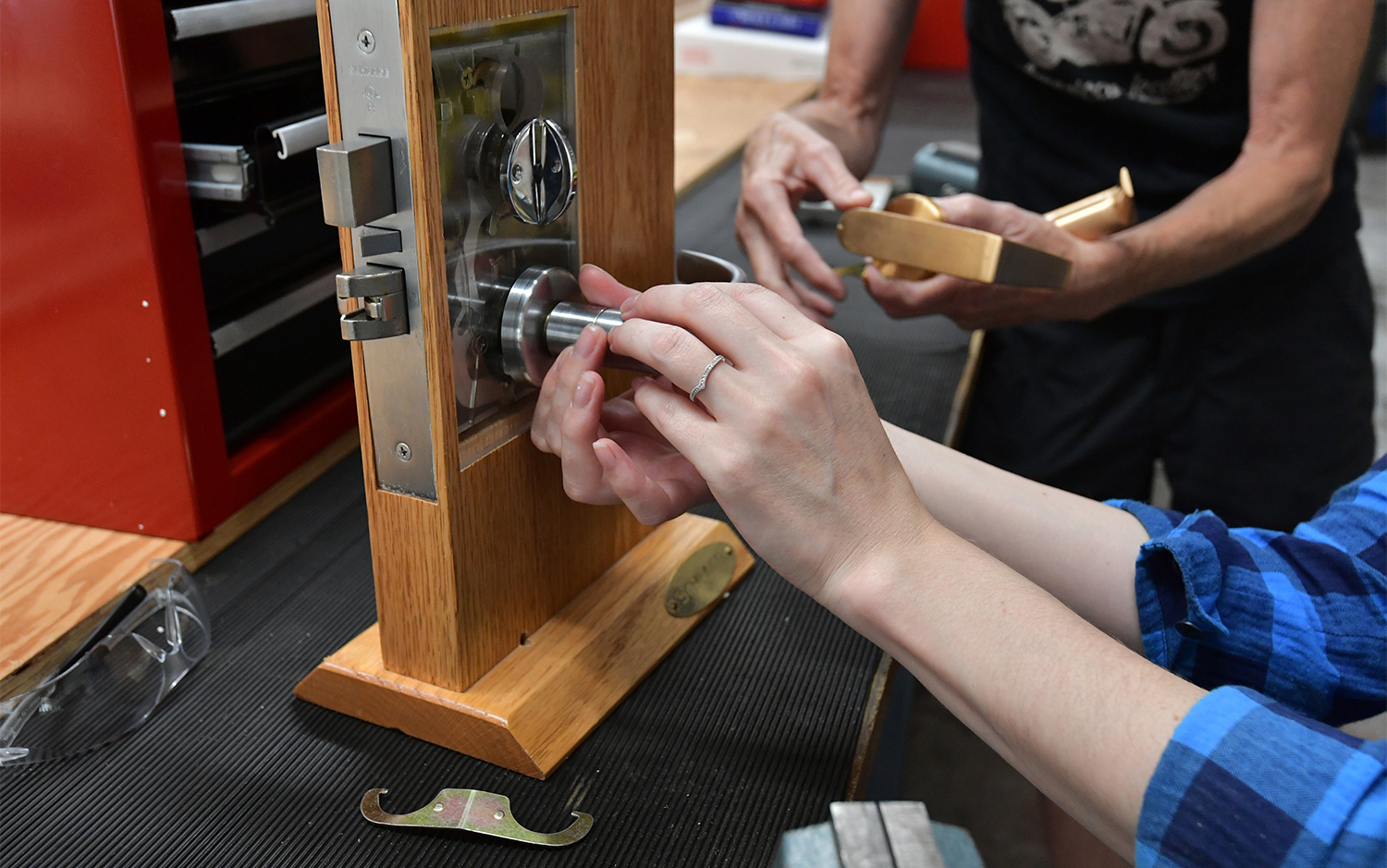 The career landscape is complex and rapidly changing. You can be enjoying a well-paid salary one day and looking for a job the next. Or you may be looking at your options after school or military service and wondering what path to take in a volatile job market. And one of your considerations will be whether the job you get will still be there in the long run.
We know one profession that has been around for 4,000 years and is still going strong: locksmithing. As long as people have had property to protect, there has been the need for a way to secure it. Think of buildings, facilities, businesses, and homes. Although the technology may change, the fundamentals of a lock are mechanical and require manual dexterity and knowledge on the part of a locksmith.
Why might you want to consider becoming a locksmith? Here are just a few reasons:
Demand. At some point, it's pretty much guaranteed that everyone will need locksmithing services. and large facilities such as universities and hospitals often employ locksmiths full-time, on-site.
Flexibility. From self-employment to specializing in different security sectors (home, business, auto, hospital, government), you have multiple options to consider.
Challenging. Every day for a locksmith is different. Having mechanical aptitude, being a problem solver and enjoying working with your hands are good indicators of success.
Specialization. A locksmith is a professional tradesperson with specific skills and abilities, unlike those found in any other profession. Only you can do the work needed, this isn't for amateurs.
Evolving. As technology becomes more sophisticated, so does locksmithing. You'll be constantly learning and applying the latest security innovations.
Pay. You can be gainfully employed as a locksmith in a matter of months earning a good wage. (The median pay for a locksmith in Massachusetts is over $50,000.)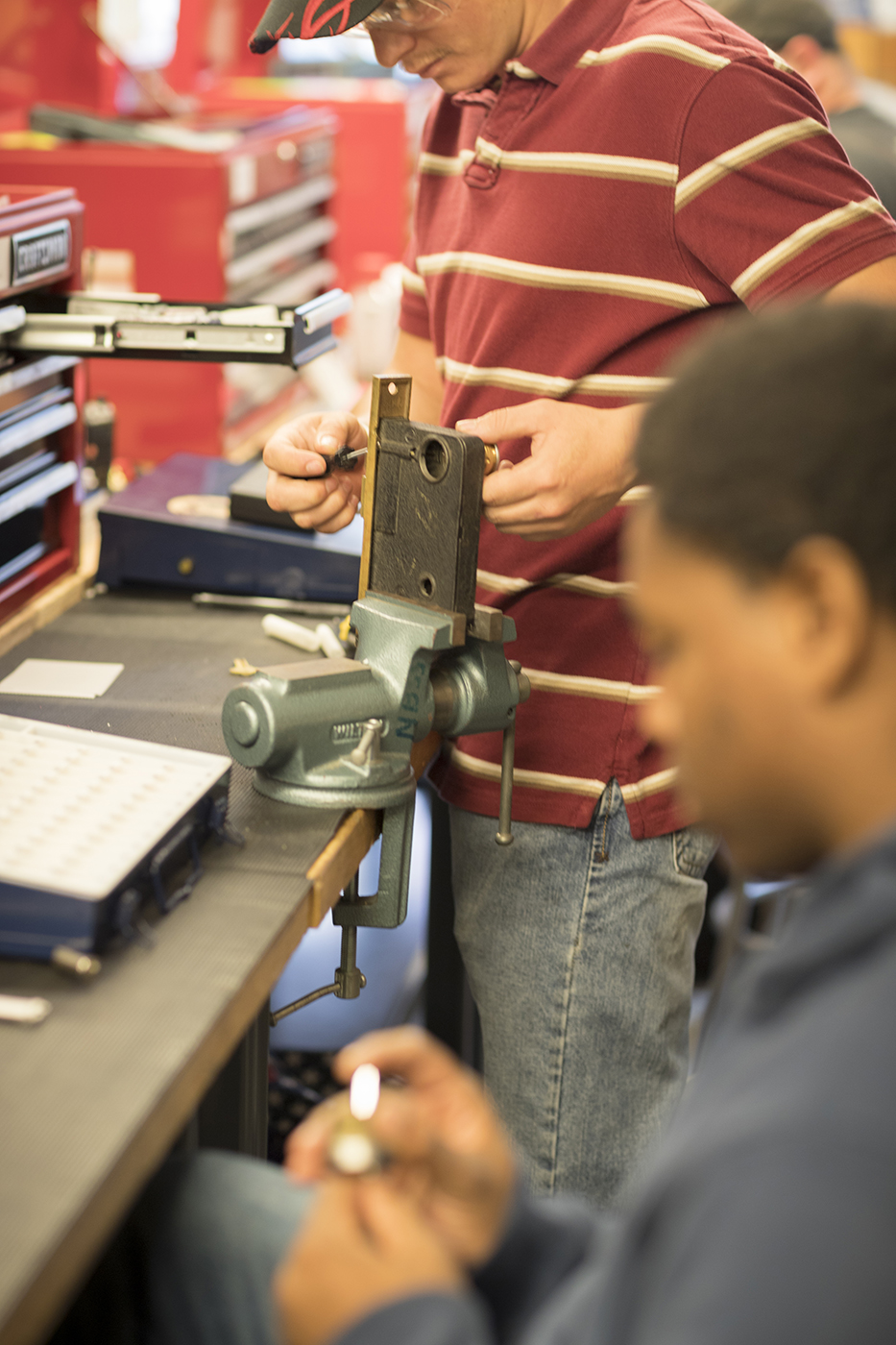 So, how do you become a locksmith? As with other traditional trades, one option is to apprentice with a working locksmith, which has both advantages and drawbacks. Another option is to complete a locksmithing program such as the one offered by NBSS. Ours is specifically set up to allow for part-time work in the field, which provides the best combination of in-class instruction and offsite training.
How long does it take to become a locksmith? With a focus on student learning and curriculum, a comprehensive program can cover a range of topics and security areas in a relatively short amount of time. Our Locksmithing & Security Technology program is designed to be completed in nine months, combines instruction with hands-on learning, and includes all aspects of running your own shop.
What do you learn in a locksmith program? A good locksmithing program will cover everything from basic locks and key manufacturing and fitting to sophisticated cylinder, pin and high security locks and alarms. Check out our curriculum to get an idea.
What happens once you complete your training? Once you graduate from your training program and are ready to start working, your state may require a license. You'll also want to look at obtaining certifications from trade organizations such as the Associated Locksmiths of America (ALOA) and the Safe and Vault Technician's Association (SAVTA) to increase your credibility and marketability.
If you're interested in knowing more about locksmithing or our Locksmithing & Security Technology program, you can contact us. We're happy to give you more informational resources on the training, admissions requirements, financial aid, and more.