In the Making: Art LaMan
August 11, 2020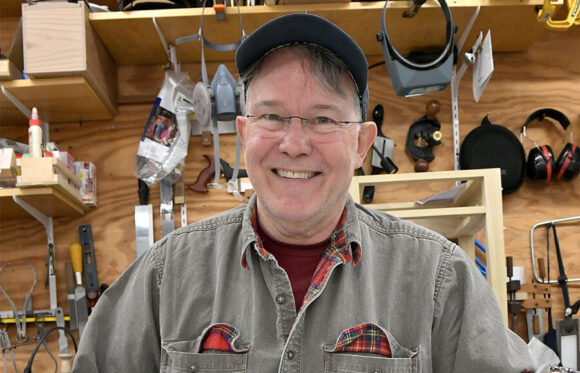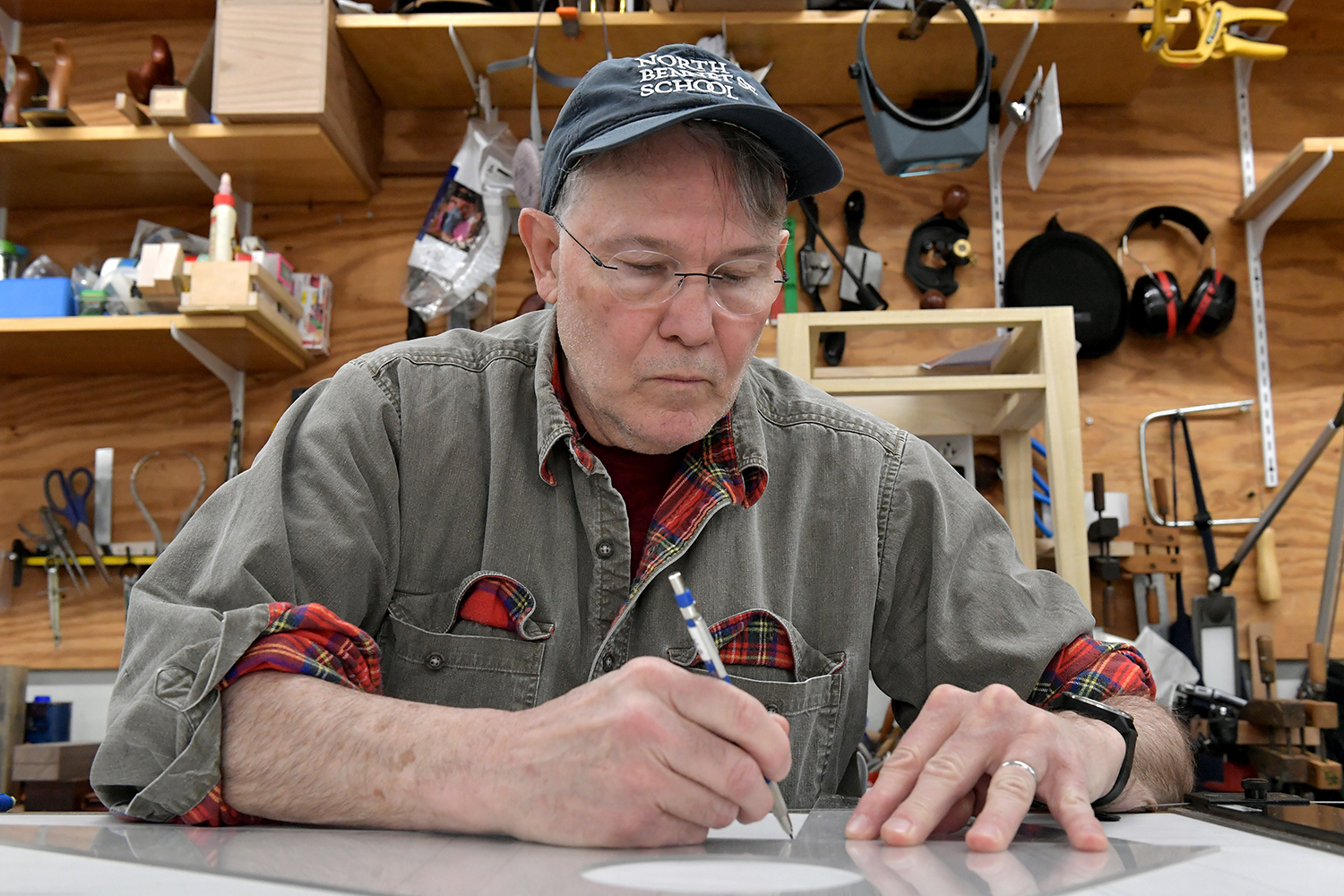 "The thrill for me is not necessarily the building of the thing, though that's cool. It's when you deliver it to someone… the look of utter joy on their face."
Prior to joining the Cabinet & Furniture Making program in 2019, Art LaMan dipped his toes in the NBSS community by way of the Three-Month Furniture Making Intensive offered by our Continuing Education department. From studies in biology and engineering, he eventually went on to earn a Doctorate in Education (Ed.D)—a degree which coincidentally included a thesis topic similar to our School's own Sloyd philosophy. In addition to his general positivity, Art brings so much to the community and his practice, be it woodworking or his other love, music performance.
Art and I caught up in late spring to discuss his education, our favorite vinyl records, and, in what seems to be an ever present metaphor in these conversations, jumping off a cliff. As a working jazz trumpeter, Art knows a thing or two about letting go of his "self," whether in front of an enrapt audience or an engaged client.
Below is an excerpt from our conversation, edited for space and clarity.
---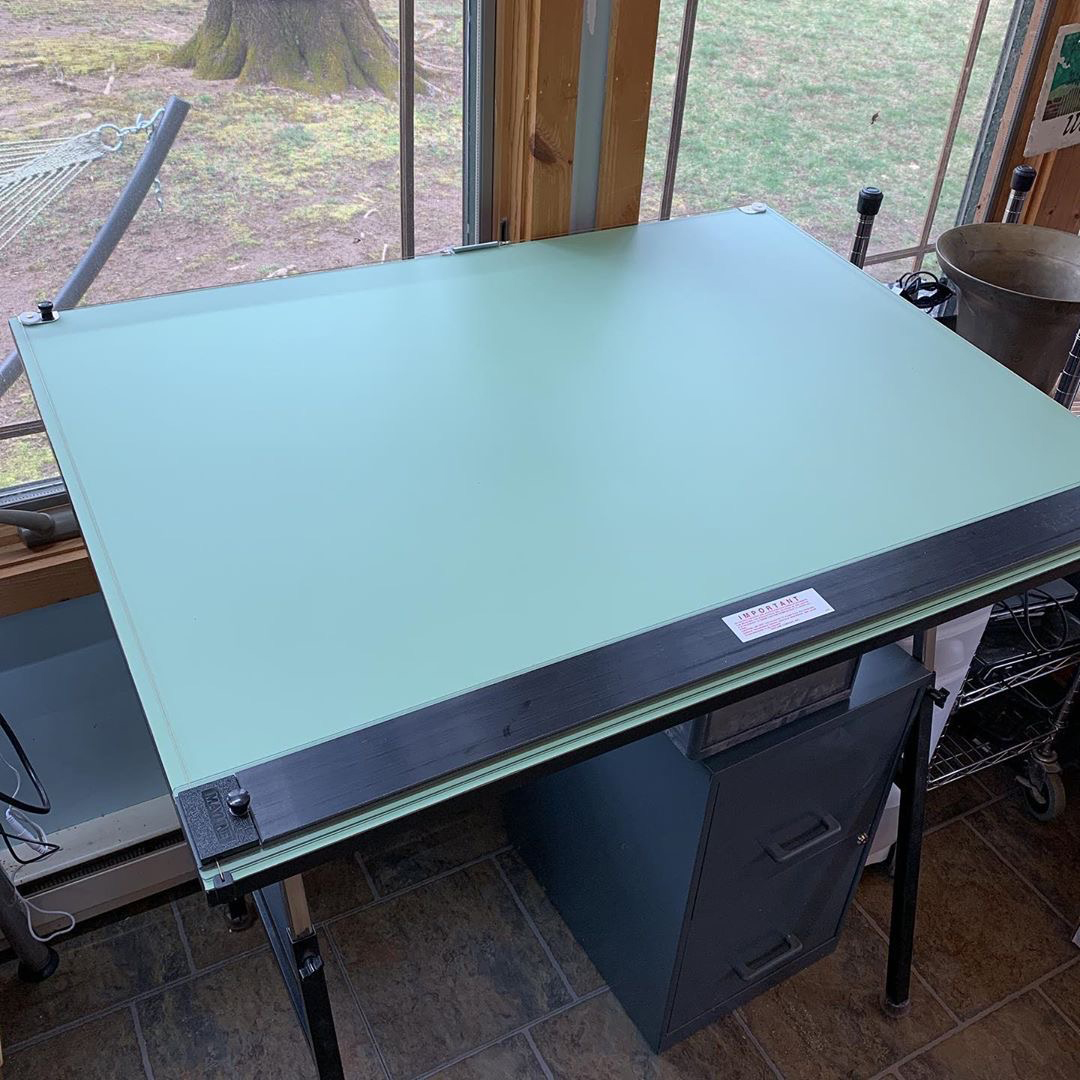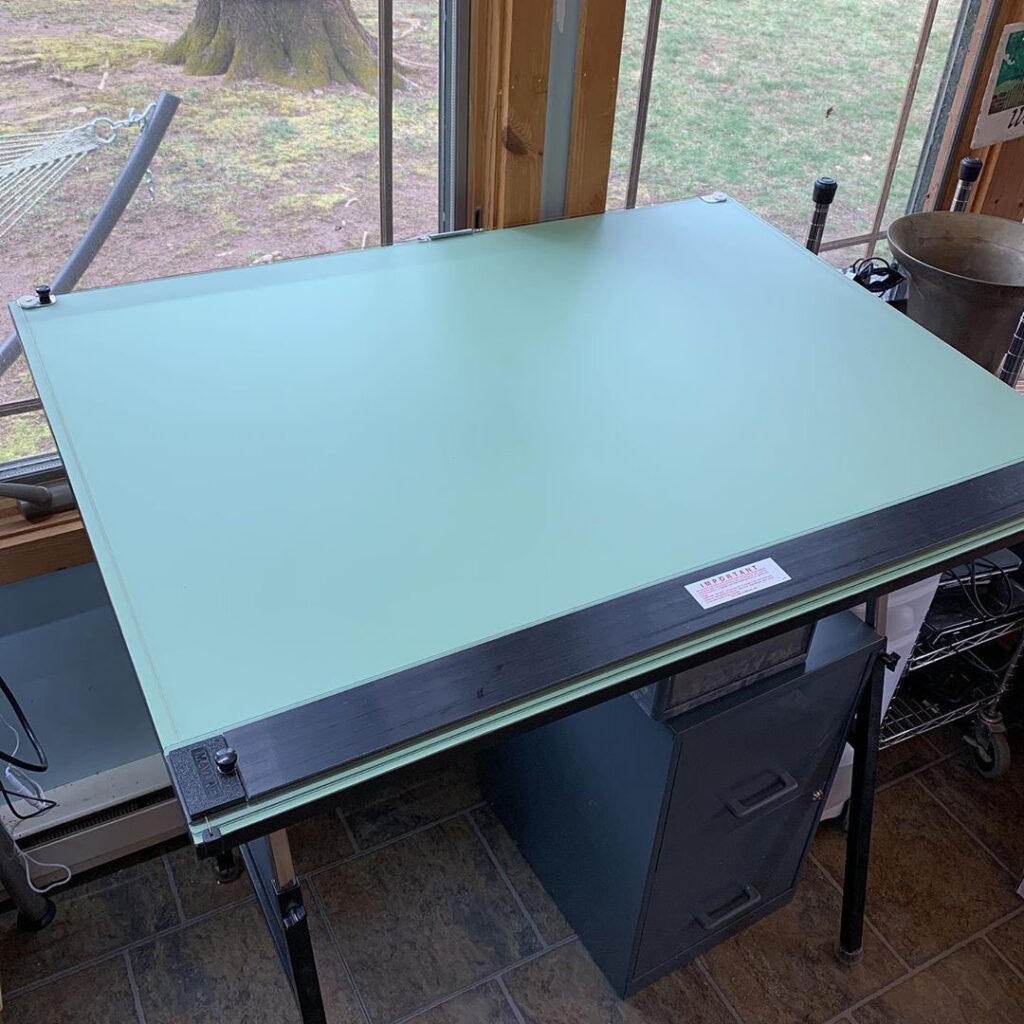 Kristen Odle: I see an office set up behind you, which includes a drafting table. And your music corner is on the other side… Where are you woodworking?

Art LaMan: I'm in the process of building a bench in my basement. We bought this house from an artist who built this little studio where I am currently. When we first moved in here, this is where I worked on my doctorate and practiced music.
KO: Wow, tell me more about your studies.
AL: I have a doctorate in education with a focus on organizational leadership. My thesis topic was a study of entrepreneurs and the educational strategies they use in their teaching practice. It was called The Mentor's Tale, Cognitive Apprenticeship and Entrepreneurial Education, a Narrative Study.
KO: What was the inspiration behind that as your thesis? Is there an example of an entrepreneur that would have been your inspiration?
AL: There were three subjects. One was a computer company back in the '80s right when stuff was starting to take off. The other was a product person who sold physical objects—like an ice scraper. And the third was a prototypical dorm room/garage tech start-up.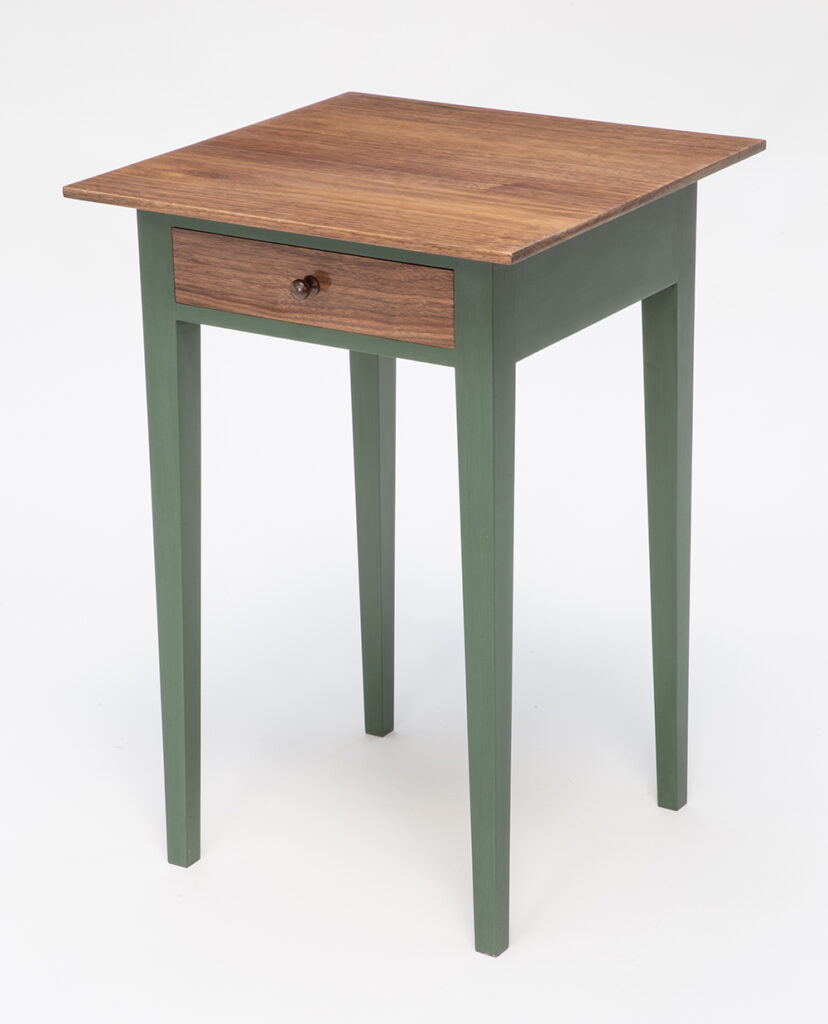 Part of their approach to teaching was to mentor students and to try to help them start businesses and they found it was frustrating for them. Generally speaking, their students were more after the grade than the knowledge they were learning.
KO: And not the process by which they arrived at the grade.
AL: Right. So I spent my graduate work speaking with people about the importance of what you learn as opposed to the grade you receive.
There is what you teach and how you teach it. But there is also importance in the sequencing of information. For example, in the Cabinet & Furniture Making program, we don't show up the first day and they say, "Okay, we're going to build a Bombay chest." Right? You start with sharpening the chisel and learning how the tools work.
KO: Your fundamentals.
AL: Exactly. So that sequencing of information turns out to be important.
The fourth domain of this model is the social aspect. Learning happens in a social environment, which is what has made this a particularly challenging time, being in our own little isolation spheres.
KO: Absolutely. Did you stay connected with your classmates throughout the closure and this summer?
AL: Some of us are talking to each other, mostly "hey, you want to buy this tool?" [Laughs]
But generally, yes we're staying in touch.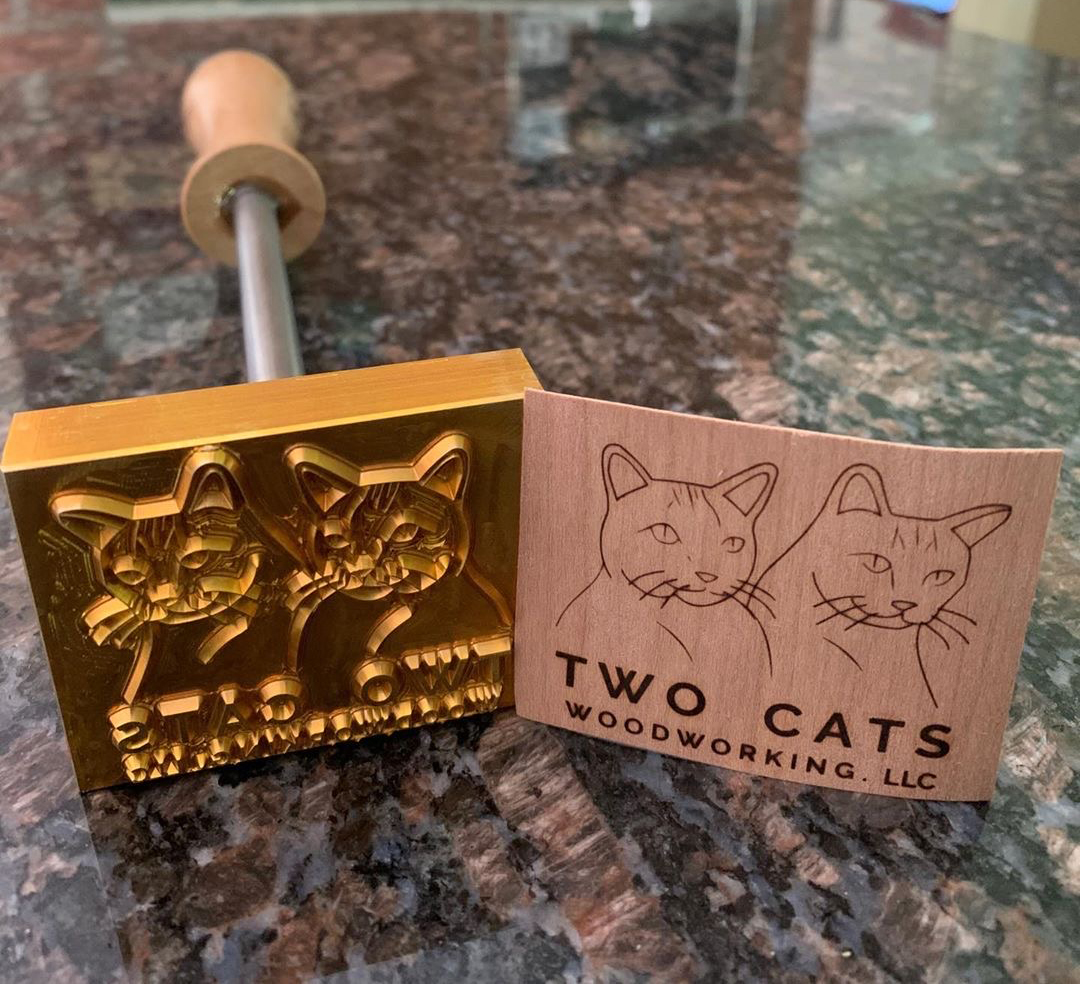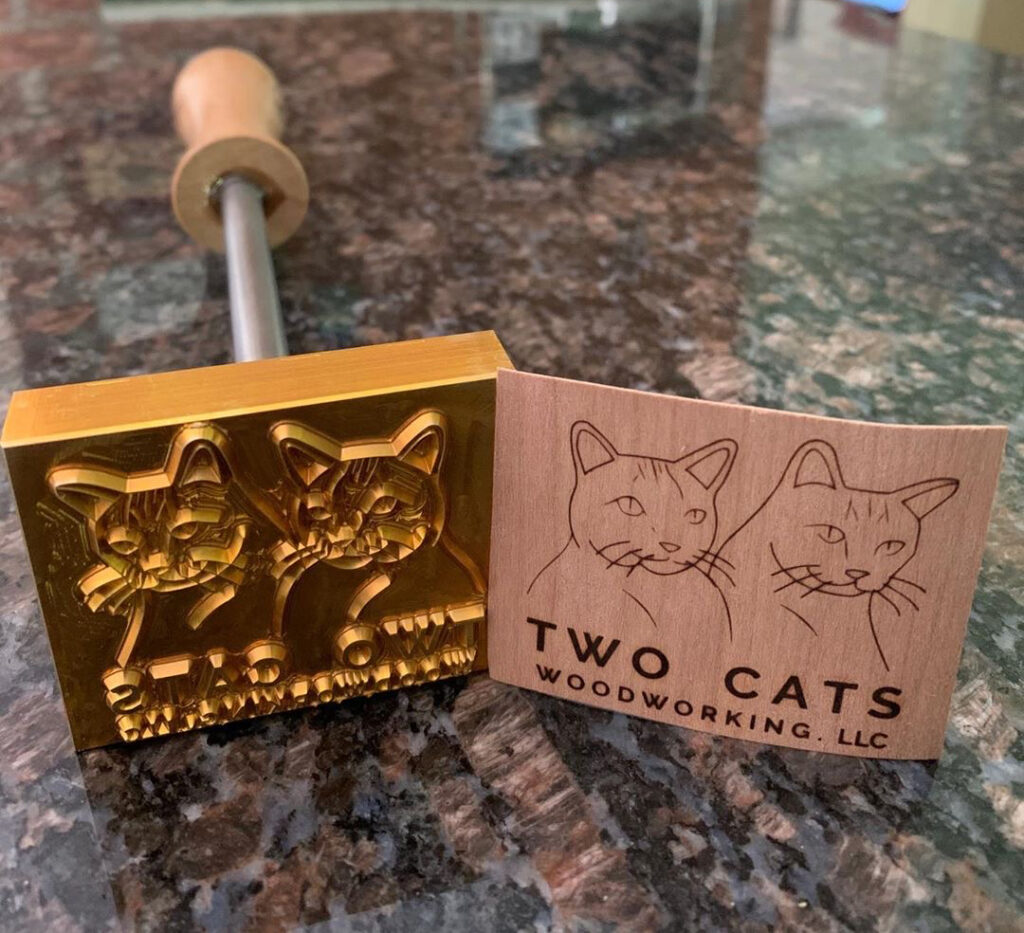 KO: Tell me what your days have been like?
AL: I've been getting up at the normal time, 5:00 or 5:30. I do dawdle a bit, which I don't normally get to do. Then I try to get some drawings done so when we do get back to the building, I can get to work quickly.
I'm also spending some time teaching myself Rhino—a drawing program that Lance uses. My wife and I have our business, Two Cats Woodworking, and our plan is to focus on smaller custom pieces and restoration work. One reason I am learning Rhino is to start a little sideline project of rebuilding or repurposing these big heirloom furniture into smaller more functional pieces. Taking that furniture that has decent wood, documenting its construction, and then repurposing the wood into smaller pieces for people.
KO: So busy! And you're also a jazz trumpeter with a great vinyl collection. What's your favorite record?
AL: This is hard… Yeah. I will pick this one. [Holds up cover] Can you see that?
KO: Oh, nice. Frank Sinatra and Antonio Carlos Jobim. I've never listened to it.
AL: Oh, it's a beautiful album. Sinatra was in really good shape vocally and Jobim was at the top of his skill in the Brazilian bossa nova world. To hear them just sitting around and playing… It's not overly produced, it's just nice.
One of the things I enjoy about living up here is that as an amateur, I get to play at a relatively high level with really great musicians. It's just part of the fabric of the society. I've sometimes wondered what my musical career would be had I grown in such a fertile environment such as Boston.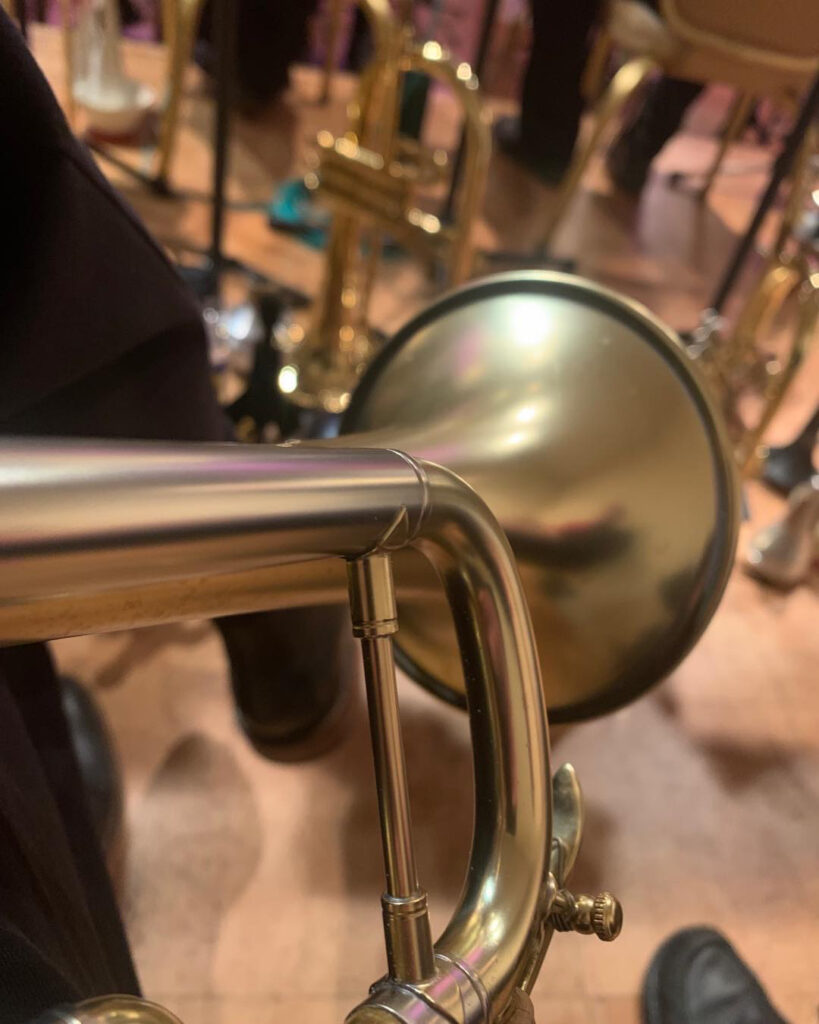 KO: We are our own worst critics, Art! I bet you find that to be true in both your music and woodworking.
AL: Absolutely. The customer defines quality and if you are not meeting the quality, that's bad. Giving them a little extra is okay, but if someone hires you to make a two by four plywood box, that's their definition of quality. And because we're taught to see every detail, that balance is hard for me.
As a trumpet player, that was my Achilles heel, and why I quit playing for a while.
KO: The pressure of perfection?
AL: Right. And the thing that made me a better musician is realizing that my focus should be on the customer or the people in the crowd. Are they enjoying it? Am I giving them their money's worth? Then everything's okay.
KO: We discussed this a while back when I played music for a group of people at NBSS last summer. It was terrifying, But it was also a step of self-forgiveness.
AL: Yes! For me performing or delivering a piece of work to someone is like jumping off a cliff and just enjoying the moment. And once you do that, then you have fun. If you have fun then your clients or audience have fun, and it's a pleasurable experience for them.
KO: It's so true. And you're sort of setting the standard for the moment, I guess.
AL: The thrill for me is not necessarily the building of the thing, though that's cool. It's when you give it to someone… the look of utter joy on their face.
KO: I get that. I have this little spalted maple box that I couldn't get out of my mind. I had to have it!
AL: People get something like that and it's kind of a truism but once they get one of those they wish they could have another. You're selling the story. The object is a nice thing, but it's a symbol of the story.
KO: Absolutely… One last question for you: As someone who loves to learn, if you could take another program at NBSS, what would it be?
AL: Oh man, I've thought about it. Originally I was deciding between Cabinet & Furniture Making or Preservation Carpentry. But I hate the cold and I hate spiders, so the furniture won.


---

"In the Making" is a series of video interviews with members of our community where we get insight to their lives and work. Learn more about the conversations, and view a full list of interviews on the series homepage.