In the Making: Global Craft Conversations Reimagined for All
July 12, 2021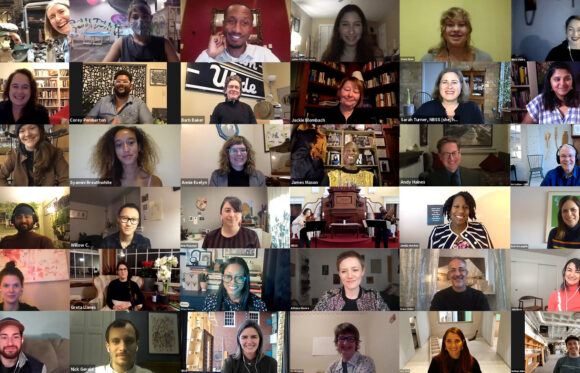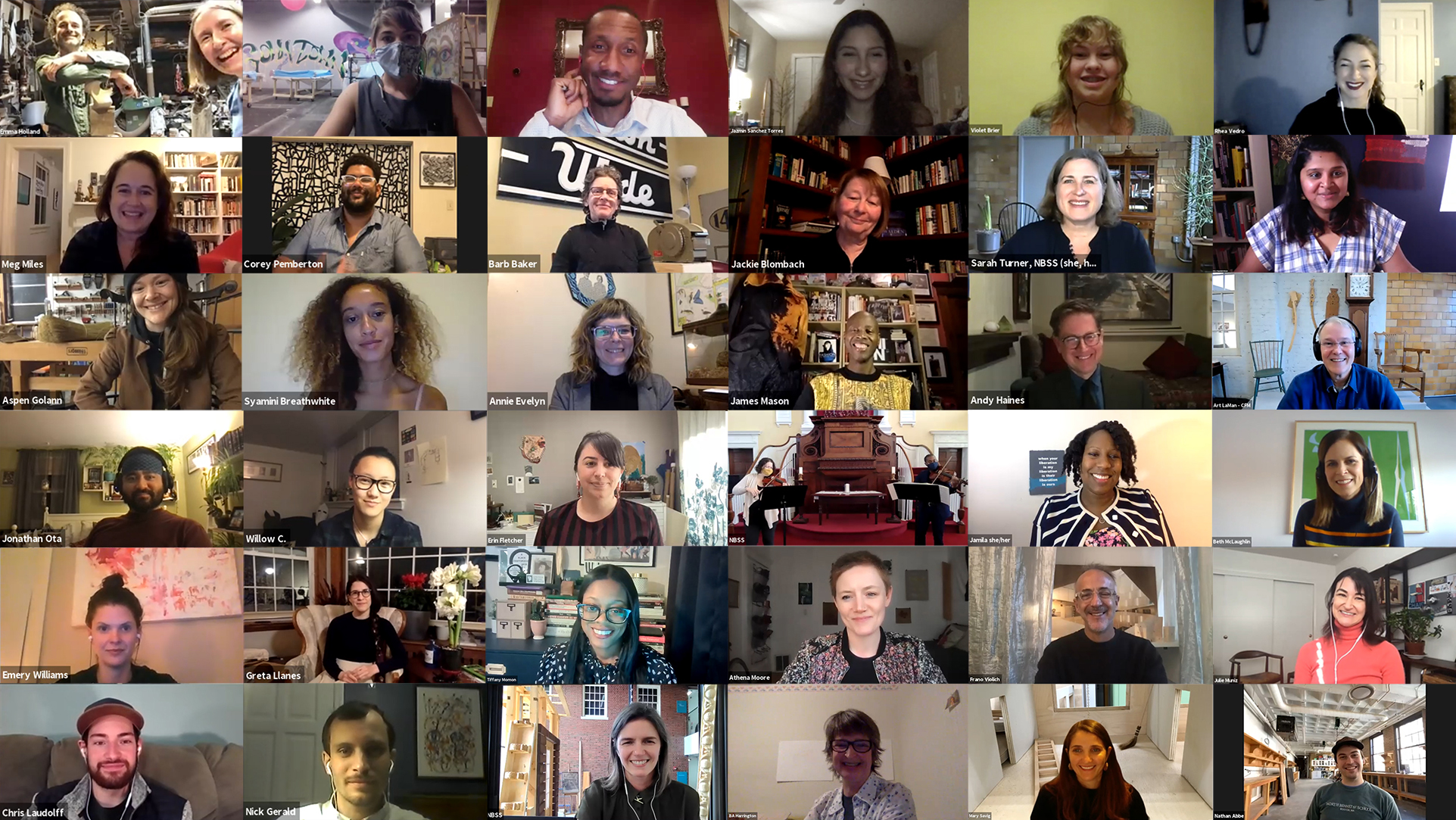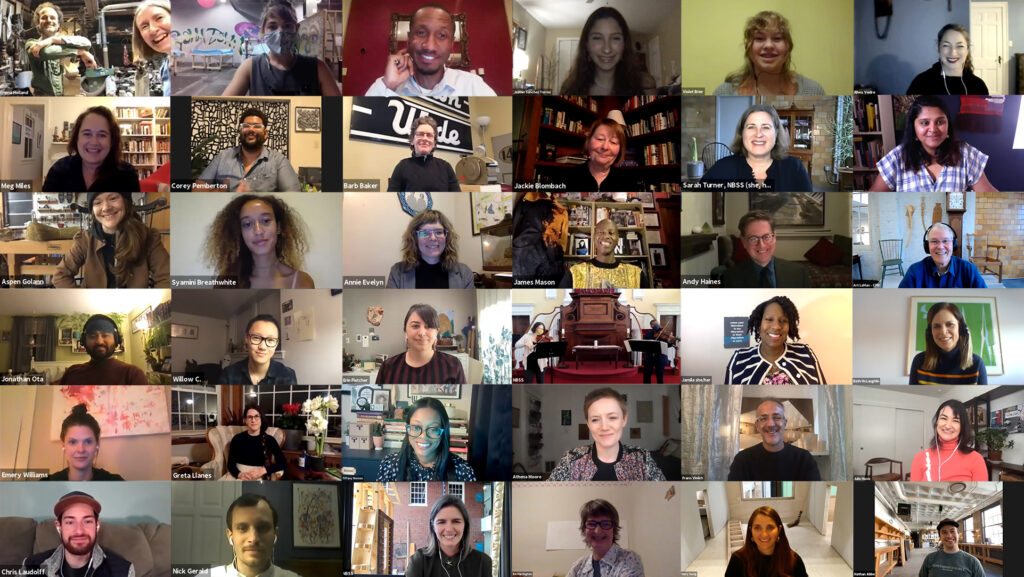 When Kristen Odle, the Retail & Exhibit Manager at North Bennet St School (NBSS) logged onto Zoom to be interviewed about her latest project she confessed, "I actually feel nervous this morning." For a second, she flashed back to preparing to take the stage to perform solo cello concerts as a teenager and feeling "all red and itchy." The tables had turned, and the one who usually poses the questions was now being asked to answer.
Kristen has interviewed makers all over the country this year for In the Making (ITM), the series of virtual public programs she spearheaded to keep the NBSS community inspired and in dialogue during the pandemic. After the lockdown hit, students initially couldn't return to NBSS in-person. They struggled to adapt to learning from improvised home workbenches but persisted. Kristen began virtual Zoom visits as a check-in to ask, "What are you doing to keep your maker-mind or your hands going?"
By the time NBSS fully and safely reopened this fall, ITM had gathered such momentum that continuing the series was inevitable—but this time Kristen envisioned it as a global conversation about trades and crafts. With input and ideas from the NBSS community, she set out to honor the centennial of women's suffrage, the fact that the School has a female founder, Pauline Agassiz Shaw, as well as current President Sarah Turner's vision to usher more females into the trades. Kristen also wanted to bring in new voices. When reflecting on the wide-ranging lineup of speakers from the 15 episodes, she admits, "Some of the people that I interviewed were definitely outside of the scope of what has ever historically been discussed or trained within these halls."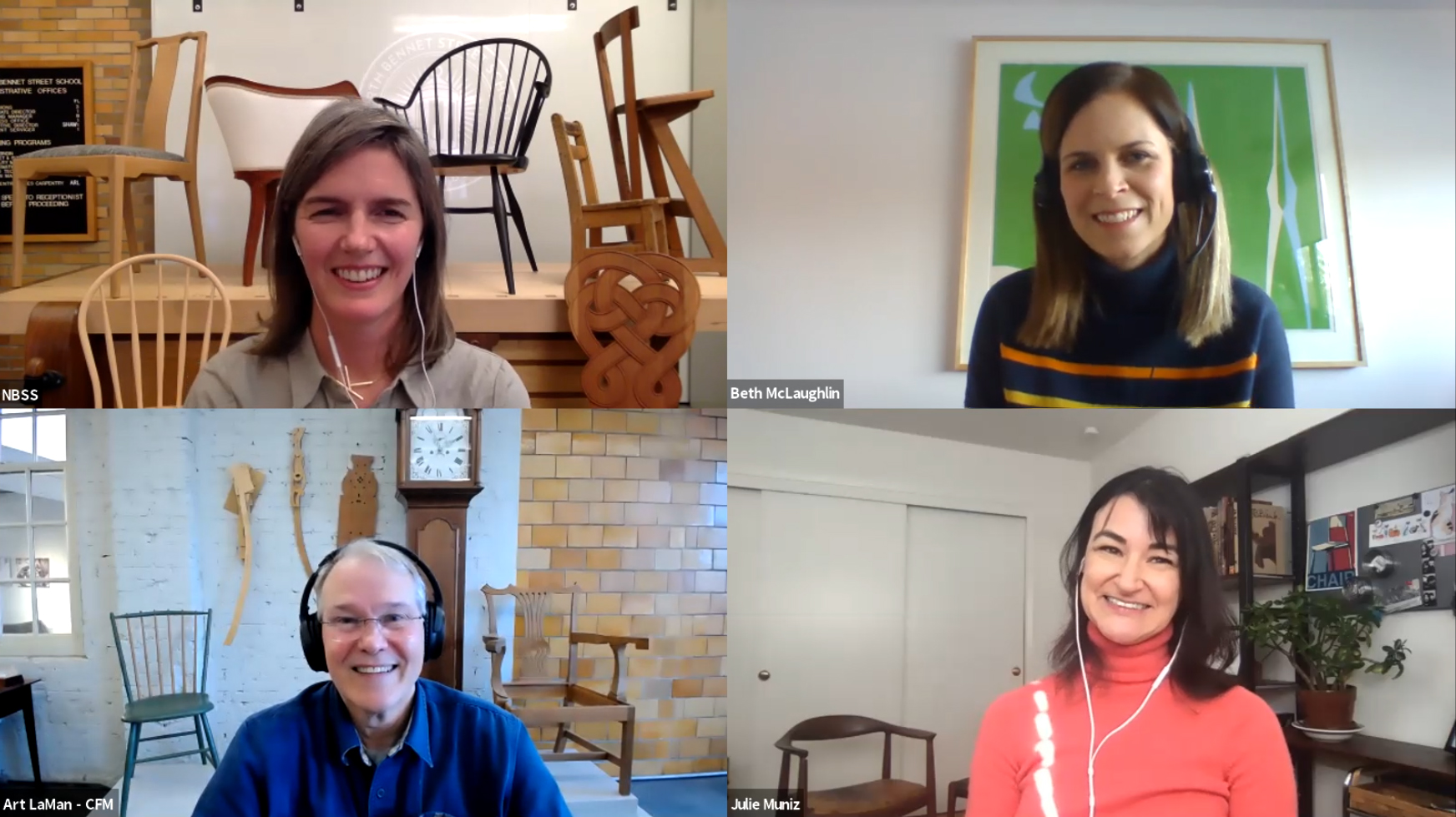 For each unrehearsed episode, Kristen conducts preliminary research, snaps on her headset, and starts rolling, letting the speakers take the lead. She believes, "As a small non-profit, we all wear multiple hats—and that in some ways lends itself to the as is, candid, and natural conversations that have made ITM so approachable."
Each ITM episode is totally distinct—from the backdrop behind Kristen featuring NBSS landmarks like the locksmithing benchroom, to the format of the conversations including an alumni roundtable, a stroll through Jamila Zahra Felton's portfolio, a preview of new work by NBSS alumna BA Harrington CF '95, and even a Boston Public Quartet concert. Kristen defines what connects these diverse experiences: "When you're meeting people who live by the decision to use their hands as their life juice, you can see it in their faces, and you know that there's a special sense of fulfillment."
"Not only are these talks virtually accessible, but we also invite approachable panelists which in turn makes the content itself very accessible," she explains. All conversations conclude with audience Q&A—an effort to engage with and widen the NBSS community far beyond Boston. As a result, Kristen plans to stick with some element of Zoom for future In the Making events, even as in-person opportunities become more feasible. In fact, Kristen is already hard at work imagining future episodes—and thinking about how to make it even more inclusive, far-reaching, and practical.



This story is part of the 2021 issue of Benchmarks magazine. View more Benchmarks stories here, or download a pdf of the entire issue.