In the Making: Ellen Kaspern
August 4, 2020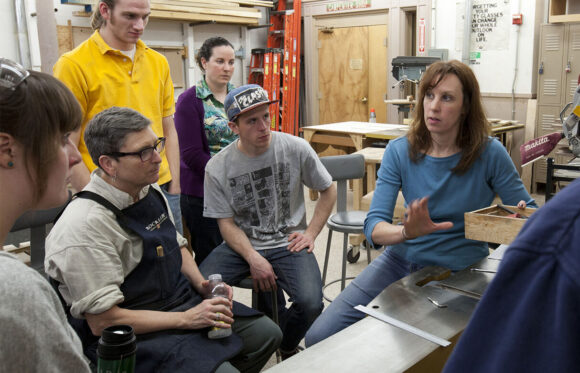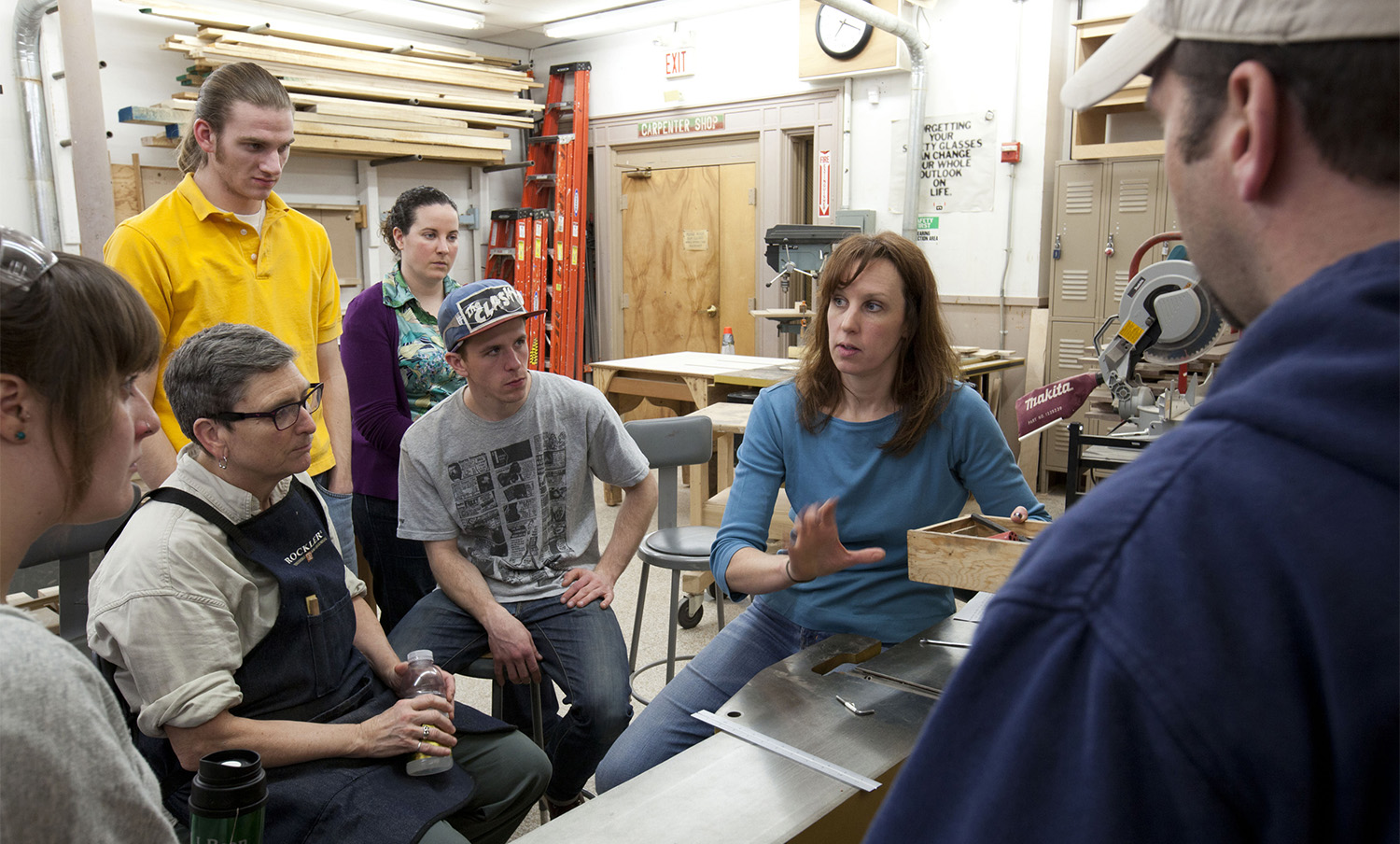 "Teaching pushes me out of my comfort zone… I learn every time I teach."
Ellen Kaspern graduated from the Cabinet & Furniture Making program in 2003, and she owns a bright and warm old home in need of some attention—which she wouldn't be able to get to if not for a pandemic. In addition to the plastering and painting, she has used this time to pick up other new ventures like quilting, and beloved, longtime hobbies like gardening.
A quintessential multi-tasker, Ellen works full-time as a software engineer and part-time as a woodworking instructor at NBSS. She also keeps an active workshop in Concord, MA. Ellen's work has been accepted into multiple exhibitions, including Conversations in Craft at Fruitlands Museum as well as several iterations of the School's own Annual Celebration of Craft. Some of her clean-lined and stunning work is now available in our online store.
We caught up in late March and discussed the upsides of being stuck inside the house, her goals to teach full-time some day, and how she's finding the balance between technique and inspiration in her instruction.
Below is an excerpt from our conversation, edited for space and clarity.
---
Kristen Odle: Hi Ellen! Where are you and how are you?
Ellen Kaspern: Busy, which is good! I'm usually never at home, but here I am.
I don't know if you saw those Gen X memes, but people of my generation were made for this. I'm loving it. [Laughs]
KO: I know me too. I mean, for a home body, it's just ideal.
Do you have bench space at all in your home?
EK: No, but I have a lot of house projects because I own an old home. That is keeping my hands busy. I ripped out all the baseboard moldings and trim in a little hallway and put all new trim up, painted, spackled, and did all new baseboards. I do have a contractor saw at my house and a miter saw, so I can do house projects. There are lots of things like that.
I also started making a quilt for my great nephew. I just thought, "Eh, I have time. It'll be fun." I wanted to do it… I feel like I need to be busy and I don't really cook. [Laughs]
KO: Those are the two options aren't they? Knitting or cooking.
EK: Exactly. Knitting, yeah, doing something like that. I broke out the sewing machine and that was really fun. I actually said in 2020 I wanted to maybe slow down a little bit. [Laughs] This is definitely slowing down!
KO: There's been a lot of conversation around that very thing—the upside of a forced slow down.
EK: Yes. I'm really into my yard and gardening. I have a huge vegetable garden, lots of plants. I'm looking forward to that every day.
KO: Are these activities sufficient to keep your mind going and your hands busy?
EK: Yeah, I think so. I have lots of projects like that. Doing the stuff inside my house, there are a million things like that that I've just put off that I'm always like, "Yeah, I'll get to that." But then I go to my shop. You know what I mean? I don't want to stay home, so yeah, now I have that time which is nice.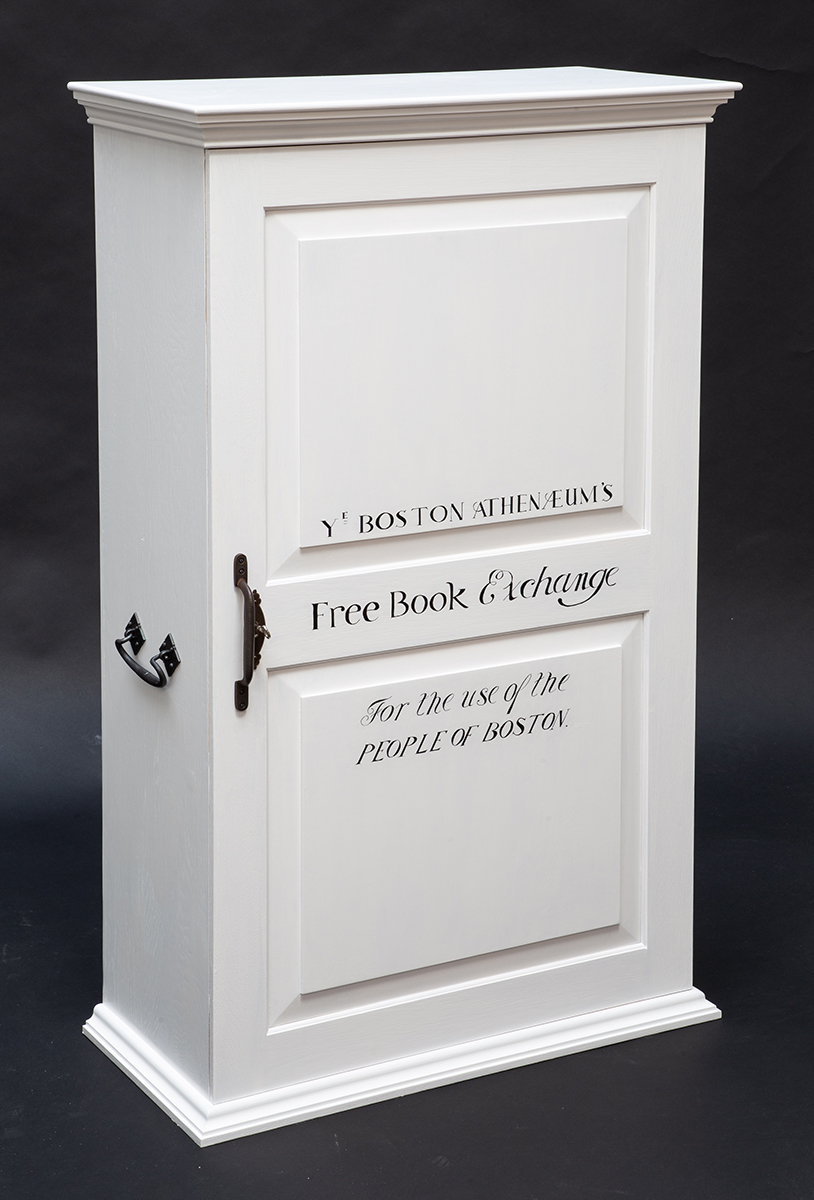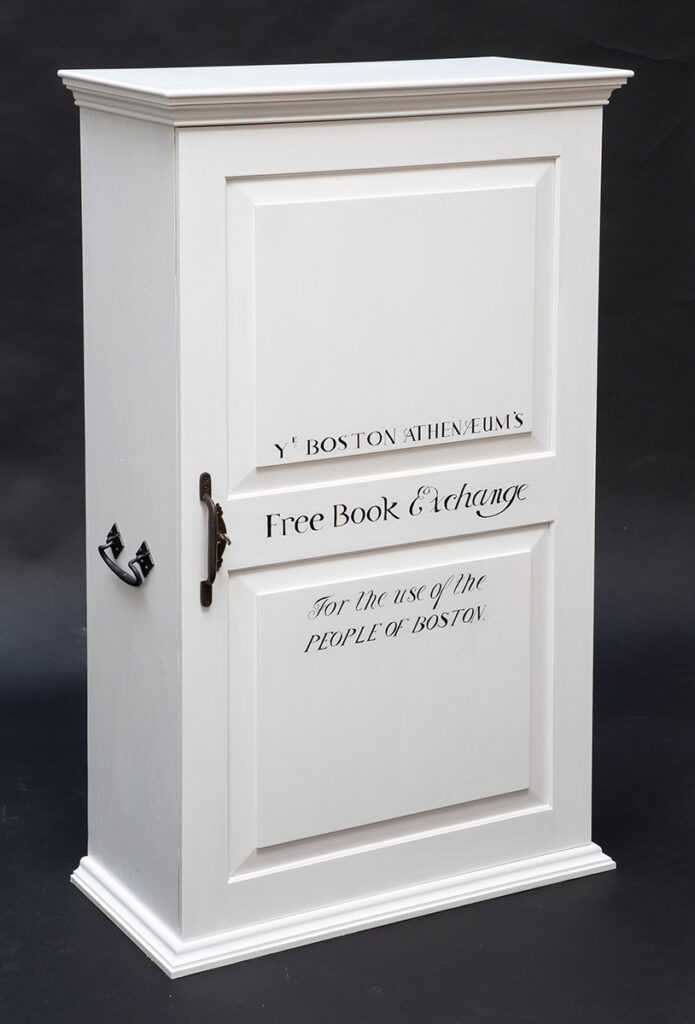 KO: So you mentioned your shop, and you've been a Continuing Education instructor at the School for years. Do you think you'll one day transfer into full time woodworking?
EK: Yes. Woodworking, but more so teaching. I've wanted to do that for a while. I am happy with my work set up right now as a software engineer, but eventually I would like to just teach.
I find that a lot of people contact me for private lessons, or to fix up their machines. And I'll usually do a commission maybe once a year. This summer I did a commission for the Boston Athenæum.
KO: The Required Reading exhibition!
EK: Required Reading, yep. That was great.
KO: What's a project that you have dreamt about teaching that you would love to materialize some time down the road as a class?
EK: Gosh, actually that's an interesting question for me. I'm a very technical teacher… I think that's because North Bennet Street teaches us in a very technical way. I'm not an artsy teacher. I'm not like, "Hey, just do whatever you want." I'm very much like "We are going to do this this way." [laughs] I want to teach you "right" technique so then you can go off and make something.
In that respect, I think I would like to teach more of an open-ended class.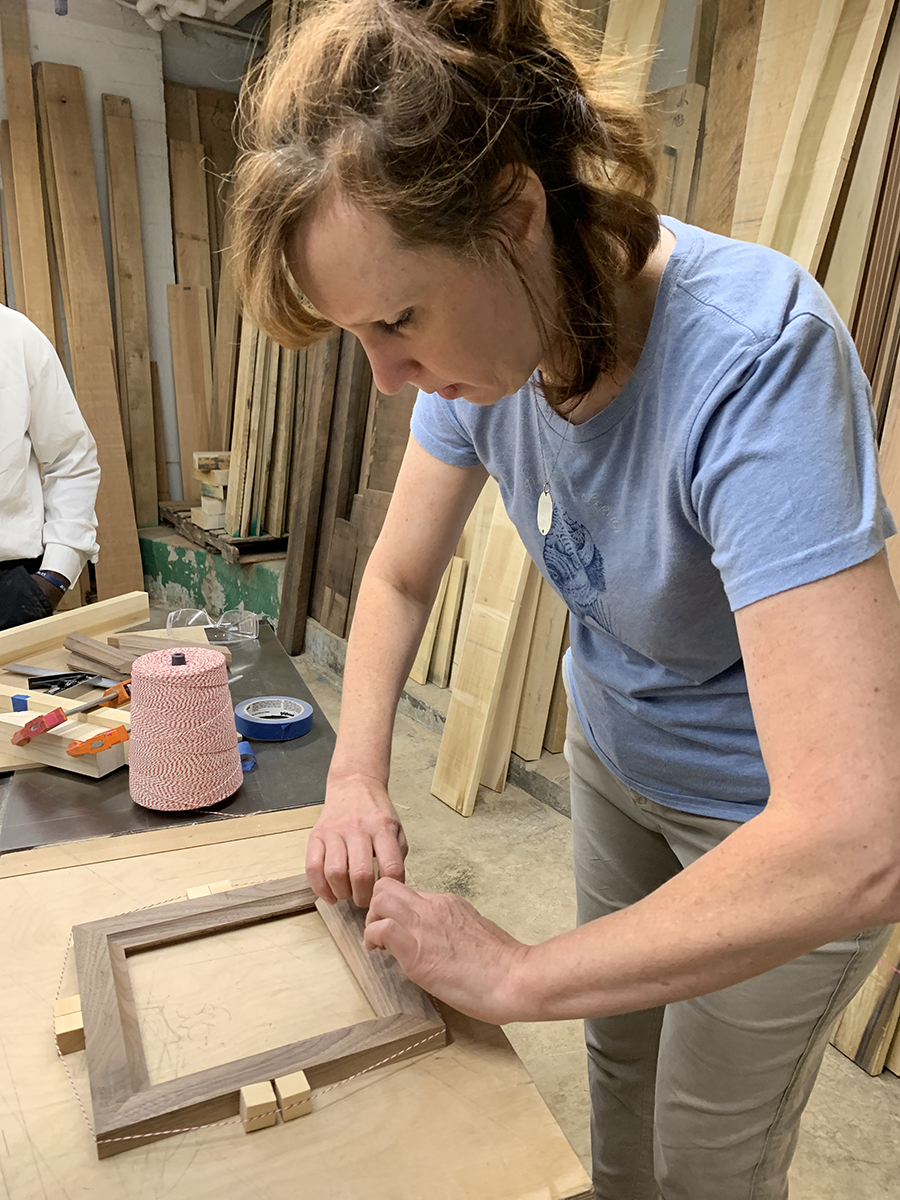 KO: The opposite of that strict technique instruction. I like that aspiration. Taking things to a place of discomfort and how that's important for all of us to do. Make yourself uncomfortable, go off the cliff for a minute.
EK: Yeah, exactly. That's a stretch for me.
This past fall, I was supposed to go in as a guest instructor at Penland School of Craft. Then the class ended up not running. That would have given me more of that feel of someone else's teaching style.
KO: It's funny you say that. It's been a running theme through these interviews that the technique taught at North Bennet can make it hard for you to intentionally make mistakes, or color outside of the lines, so to speak.
EK: Yes, but I don't want North Bennet Street to go any other way. To me that traditional education that I've received from NBSS is so important. In doing a few winter residencies at Penland and other classes, I can see how my education has just enhanced those experiences. It makes a huge difference.
Also, for me, I learn so much by teaching. I learn every time I teach. For example, until I started teaching the picture frame class I really didn't enjoy doing miters. Then, because I was teaching it, I got better at it. I thought, "Oh, wow, now I feel pretty good at this."
Check out Ellen's Handmade Bud Vases and Nutcrackers in our online store.

---
"In the Making" is a series of video interviews with members of our community where we get insight to their lives and work. Learn more about the conversations, and view a full list of interviews on the series homepage.