In the Making: Eve Radovsky
June 30, 2020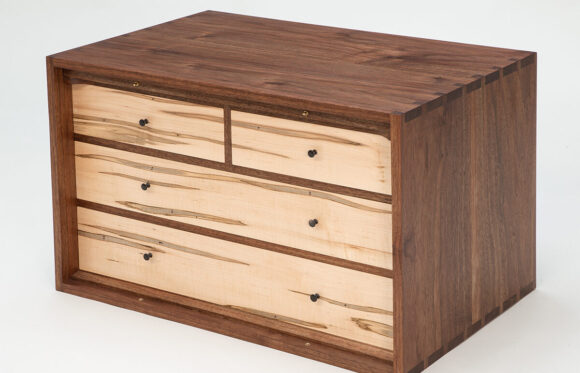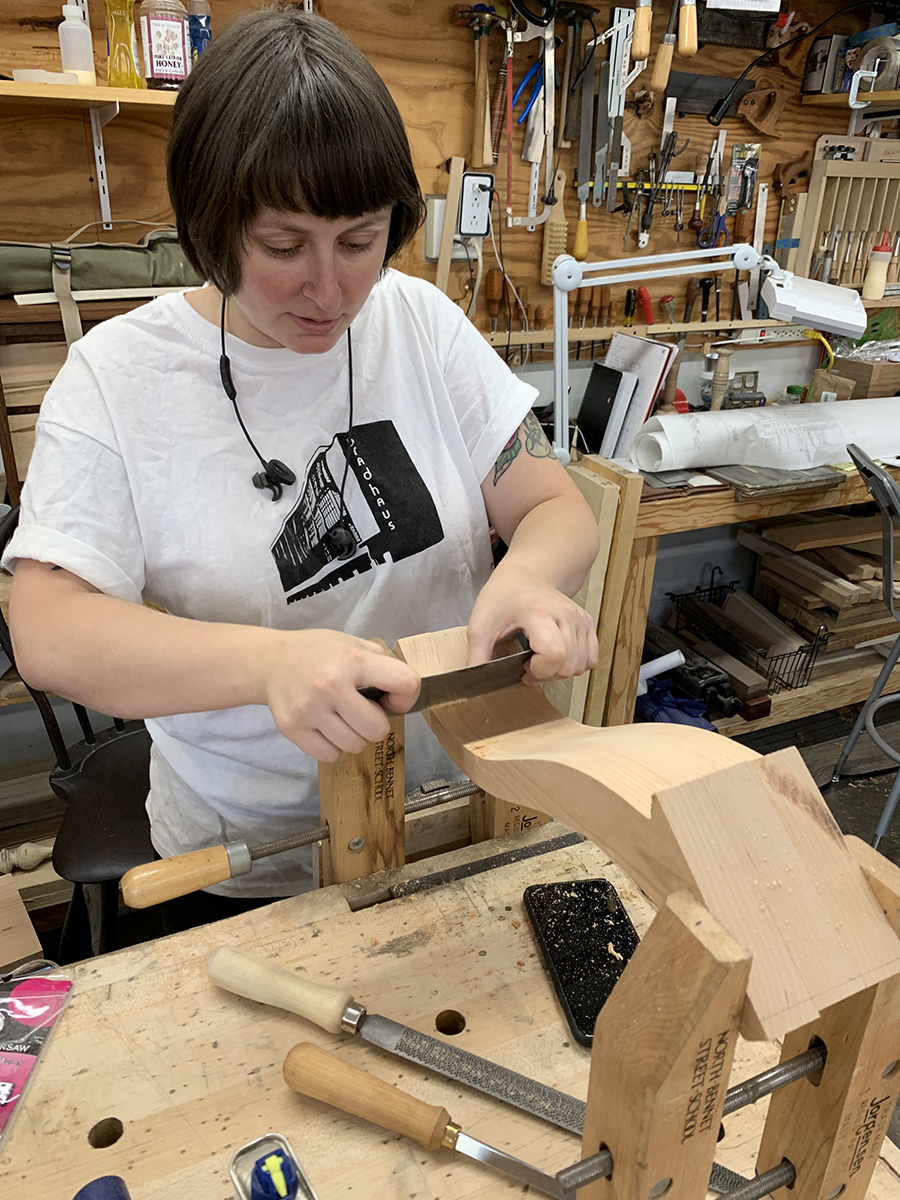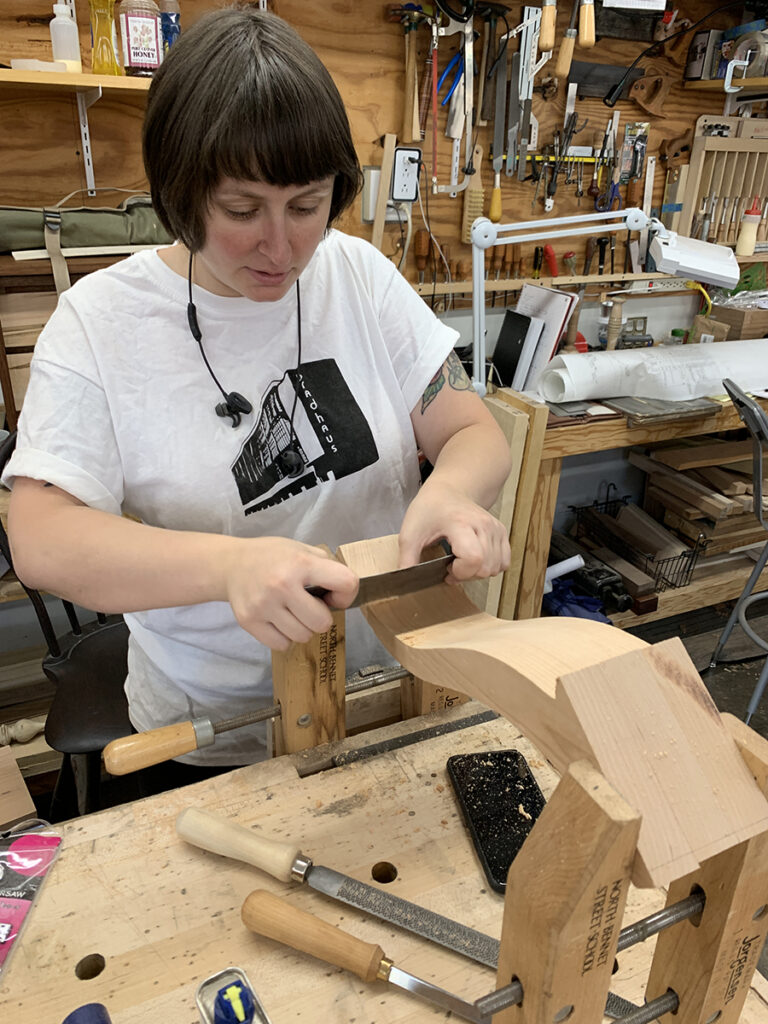 Not all NBSS artisans occupy themselves solely with the tools and materials of their chosen fields. Take Eve Radovsky CF '20, for example. She's spent the last two years training to be a furniture maker, but hasn't given up on her many other creative pursuits.
For Eve, time away from the bench at NBSS has meant knitting and baking, as well as walking, relaxing, and generally allowing herself the time to breathe. It's good practice, and helps fuel her maker mind—inspiration for the finely crafted furniture she creates.
In this conversation, we talk about Eve's education and work before NBSS, what led her to the School.
Below is an excerpt from our conversation, edited for space and clarity.
---
Kristen Odle: How are you doing today?
Eve Radovsky: I'm all right. Better now—my boyfriend and I decided we'd need to take a walk today because I didn't leave the apartment yesterday.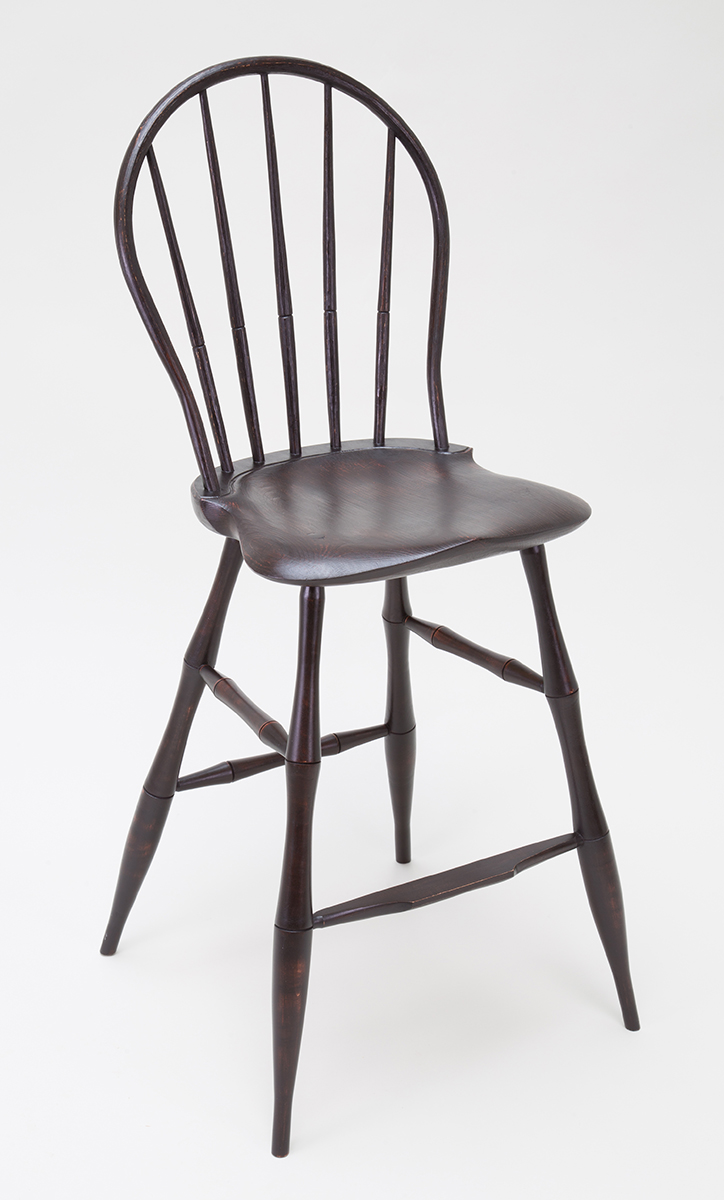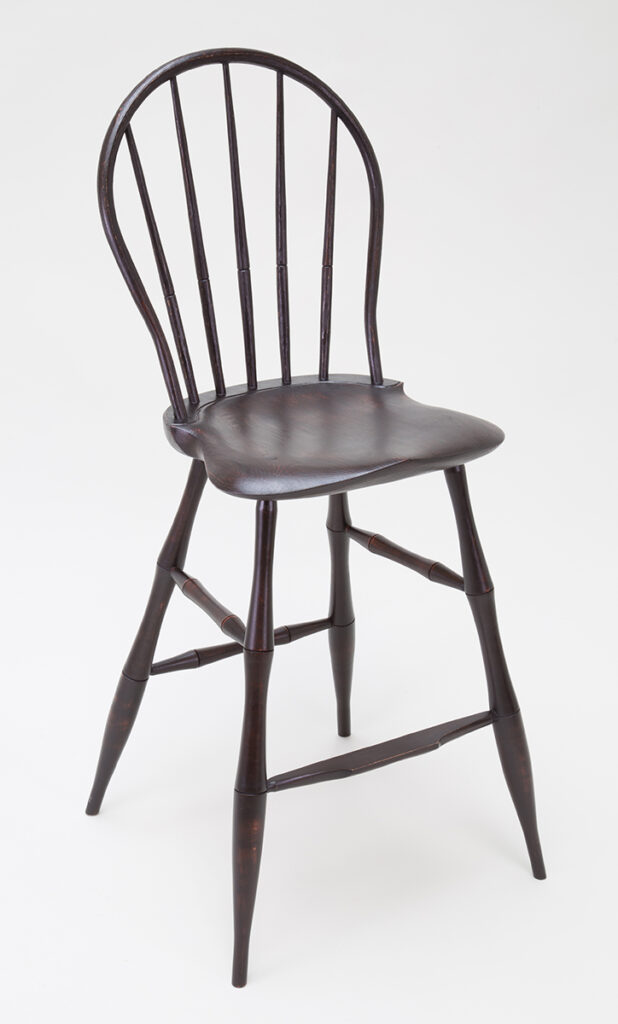 KO: Good. Some fresh air. And you baked some cookies right? How did they turn out?
ER: They're good. They're delicious.
[thumping noise] I don't know if you can hear my upstairs neighbor drumming right now. Yeah. So that's going to be happening for a little while. Sorry.
KO: What? It's fine with me, but when do they do that? Is he an actual working musician?
ER: I don't think so, based on his drumming. No offense. He's at it a lot of the days, yeah. Sorry.
KO: Oh it's fine. That's part of what these conversations are all about—the stuff that's happening around you while at home. That's funny!
Ok, moving on… So let's talk about your work. You're a student at NBSS in the Cabinet & Furniture Making program, and will be graduating this year. What did you do before going into woodworking?
ER: I went to college at UMass Boston where I studied early childhood education—specifically early intervention, which is like doing home visits with really young kids, up to age three. Prior to that I worked in the service industry—specialty foods, cafes, florist.
KO: What guided your decision to go to North Bennet? I know you have a strong aesthetic with what you want to make.
ER: I've always been a fairly aesthetically inclined person. I considered going to art school when I was coming out of high school.
The last job that I had before coming to NBSS was pretty trying for me, so it kind of made me reevaluate what I was doing. I asked myself, "Well, what is it that I enjoy?" I like working with my hands and I always have. I thought about various ways that I could apply that. I've always had an appreciation for beautifully designed furniture.
Growing up, my grandparents always had really beautiful furniture that I admired. Mid-century and Shaker mostly. And I thought that would be something that would be rewarding to make.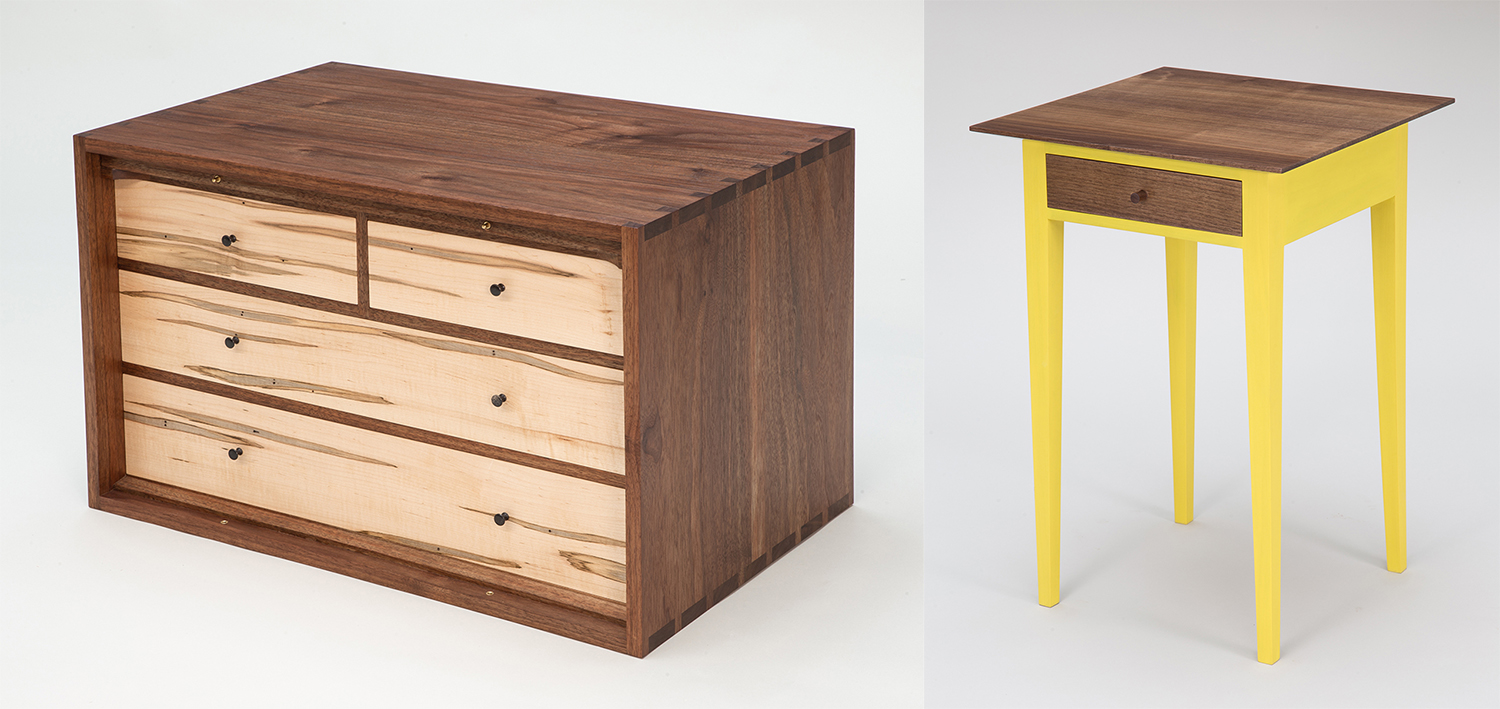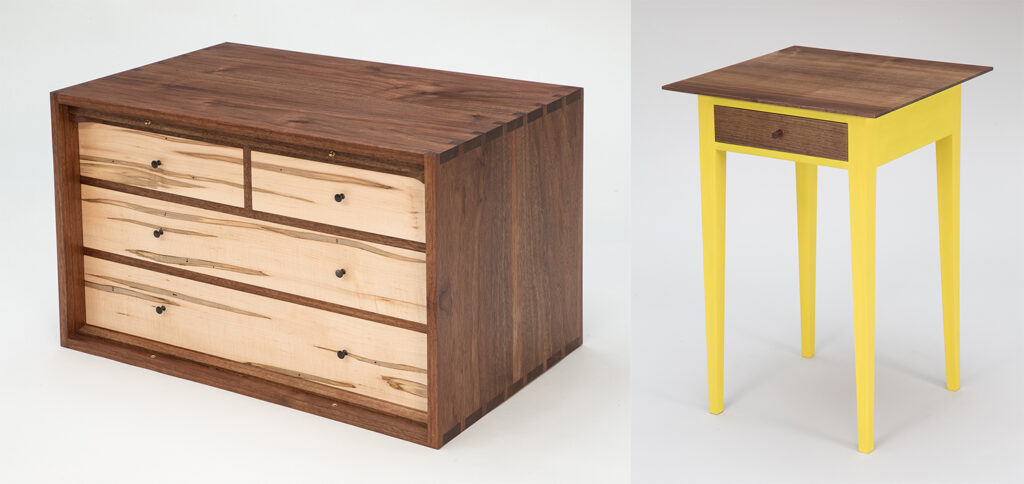 So at first I tried the weekend [Continuing Education] class, Woodworking 101 at NBSS. And then I kind of took a leap of faith and entered into the Three-Month Furniture Making program. And then halfway through that, Rob O'Dwyer [NBSS Director of Admissions] talked to me about doing the full-time program. So I did.
I was inspired by watching the instructors, Kelly Harris [CF '18] and Laura Goffin [CF '17]. I thought, "Well, if I practice more, maybe I can get to that point." I guess largely it was like a leap of faith, and I needed to do something else. Furniture making seemed like something I could be good at and enjoy. It just sort of clicked on an emotional level.
KO: What's next for you?
ER: I'm finishing up this knit sweater I've been working on for awhile—it's the same stitch over and over and over again—not very exciting right now. I'm already dreaming up more complex and interesting knitting projects.
KO: That's great, Eve. I can't wait to see your finished creations.
---
"In the Making" is a series of video interviews with members of our community where we get insight to their lives and work. Learn more about the conversations, and view a full list of interviews on the series homepage.