Jessica Lynch CA '07
October 3, 2017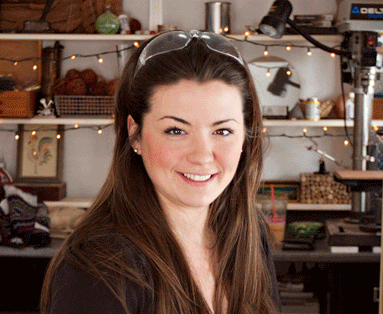 Similar to many high school seniors I followed the path that I thought was most appropriate. I went in the direction in which I was pointed. While attending three different colleges I always knew there was something missing, something big. I needed to believe I was doing something real and tangible. I craved a lifestyle, not a job, and I felt as though I was bound by the restrictions of structured schooling.
I believe that artists and craftspeople never feel completely satisfied unless they can feel unrestricted in their own creativity. Once I found NBSS, I knew it was exactly what was missing from my life. I was finally free from boundaries. Knowing that the commitment to a one- or two-year program required time and money, I started with 2 workshop sessions in woodworking. From that moment on I have felt as though have been part of a community. Choosing carpentry over preservation carpentry was an easy choice for me. I wanted the traditional knowledge of working with wood while still having the ability to venture into my own niche.
At NBSS there is a beautiful balance between traditional techniques and modern technology. That idea of balance between old and new is not only echoed in their philosophy but also in their facilities. There is an instant awareness of how unique NBSS is when you walk through the halls in the North End.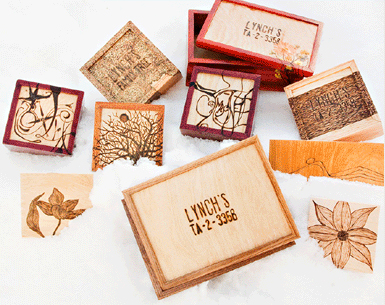 Nowhere else are you serenaded by pianos and violins, or taken back by the aromas of assorted metals and woods. The smells and the sounds are exotic and memorable. Then you have [the former facility in] Arlington; large open spaces and state of the art equipment designed with your comfort and safety in mind.
Staff and faculty are beyond wonderful. They are there to help, and that they do! The relationships are ongoing, communication with students and alumni is top-notch, and there are endless resources available. This is not just a school, it is a family. All of us there for the same reason…love of the craft. I love what I do and I could not be happier.
Currently, I am creating exotic wood boxes and has found a new passion in wood burning. This collection displayed was inspired by the branding iron her great grandfather once used to brand his handmade boats in Bronx, New York.