Creativity in Jewelry Design Starts with the Basics
October 11, 2021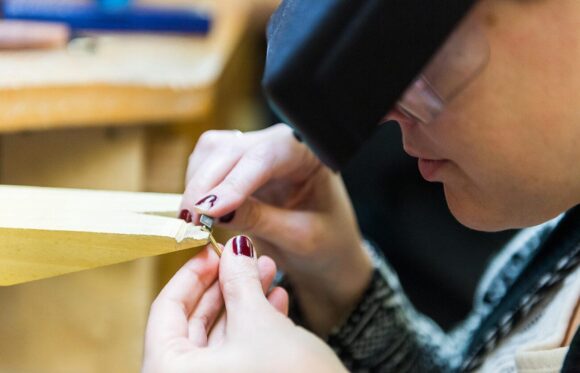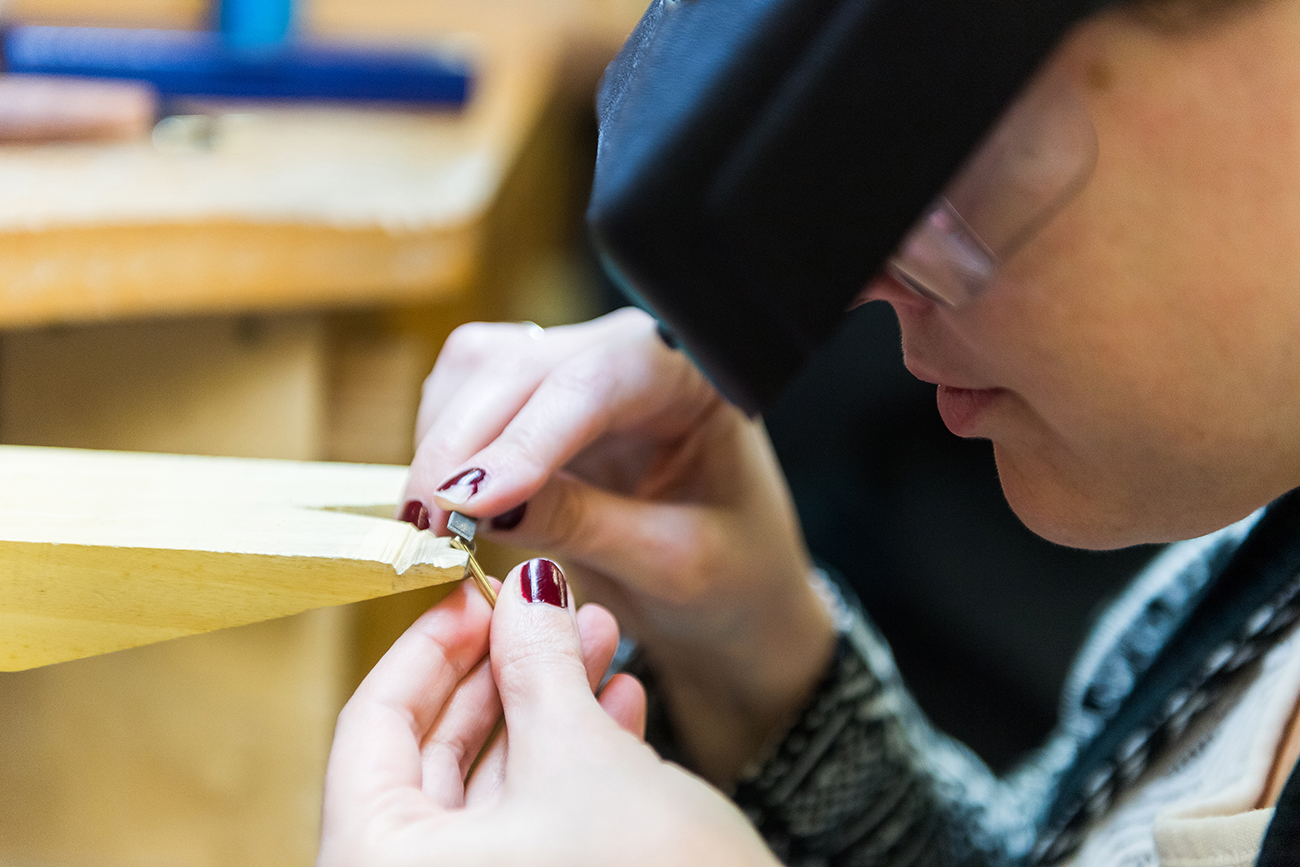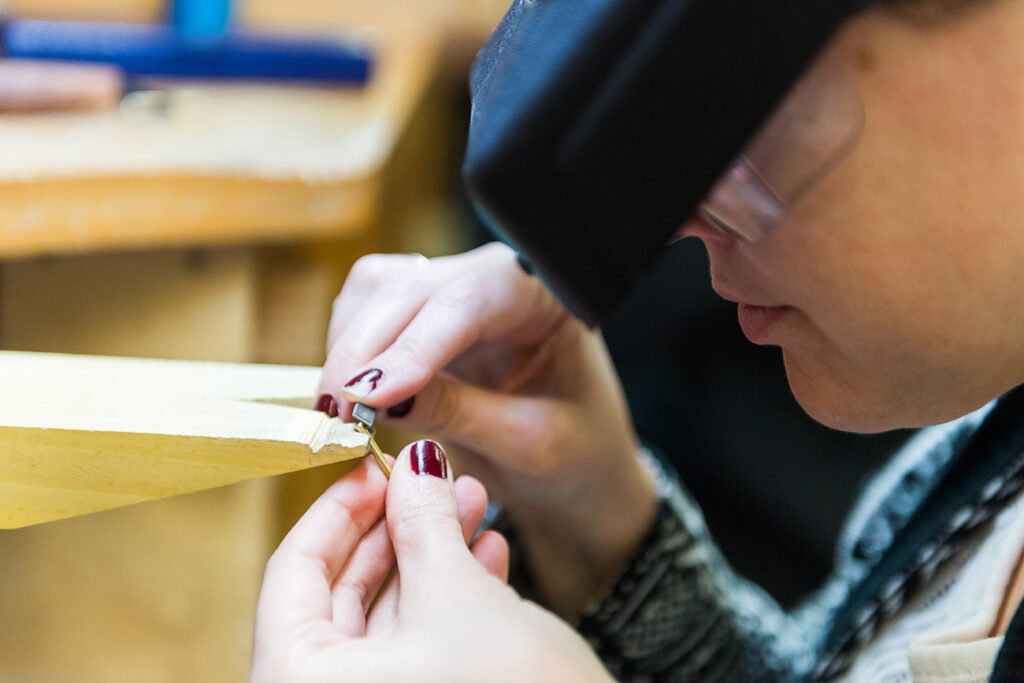 "A thing of beauty is a joy forever" is the first line of a Keats poem originally published over two hundred years ago. And, to his point, those memorable words endure to this day, beautiful in both sentiment and composition.

When it comes to jewelry design, pieces that stand the test of time also have two key characteristics in common—beauty in design and construction. A master jeweler is, in essence, equal parts creative and engineer.

But for aspiring jewelry designers, there is strong temptation to primarily focus on the creative side of jewelry fabrication and let the skills component follow. And, why not? Shouldn't creativity be a free exercise in invention? By contrast, the prospect of concentrating on building basic skills might seem less attractive.

We beg to differ. The foundation for true creative freedom in jewelry design lies in exceptional hand skills and a deep understanding and love for the materials you work with. When you start by focusing on the basics and building a strong and reliable skills base, creativity naturally follows.

The processes of jewelry design and fabrication are complex, and rely on an impressive array of knowledge and skills such as:
Understanding of the properties of various metals and stones
Metal forming techniques
Soldering and laser welding
Engraving
Stone setting
Finishing and polishing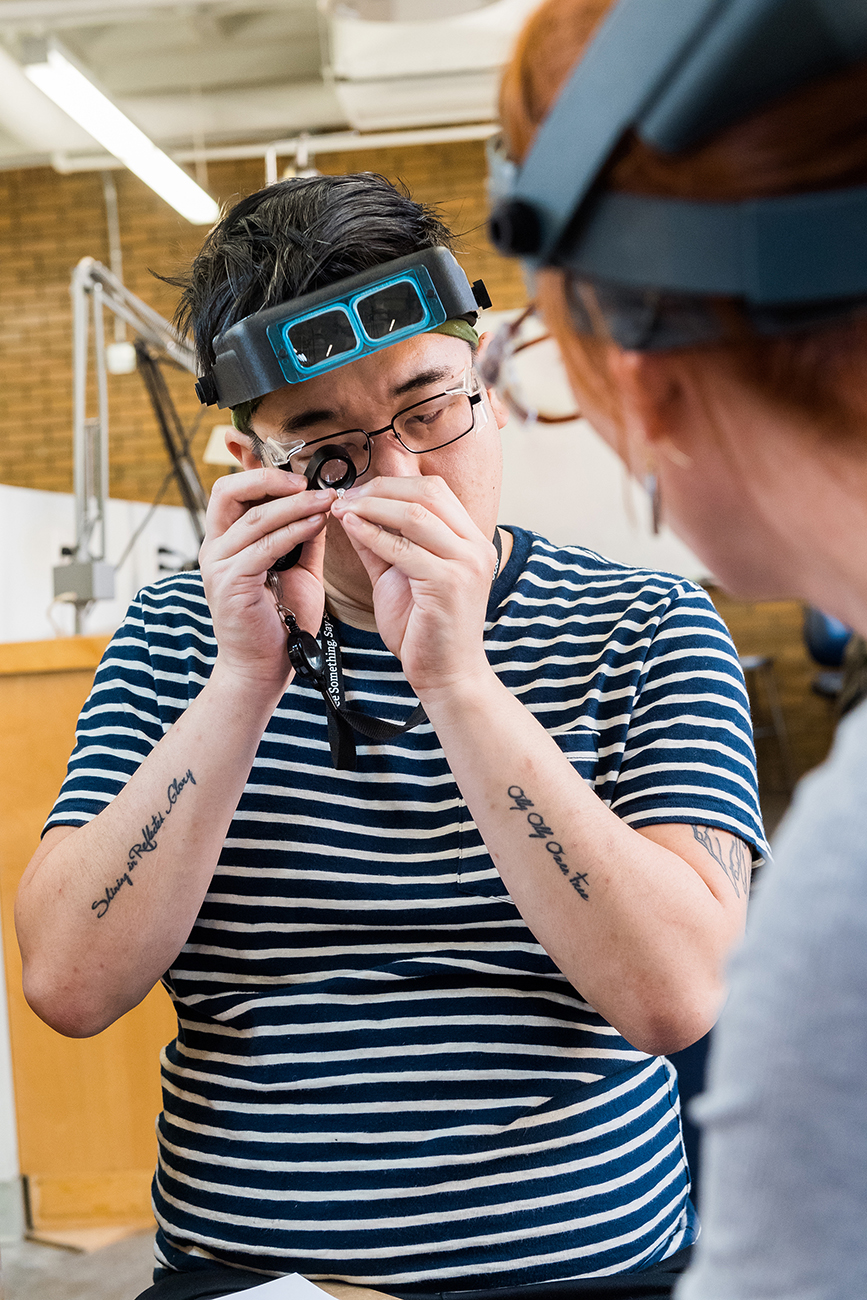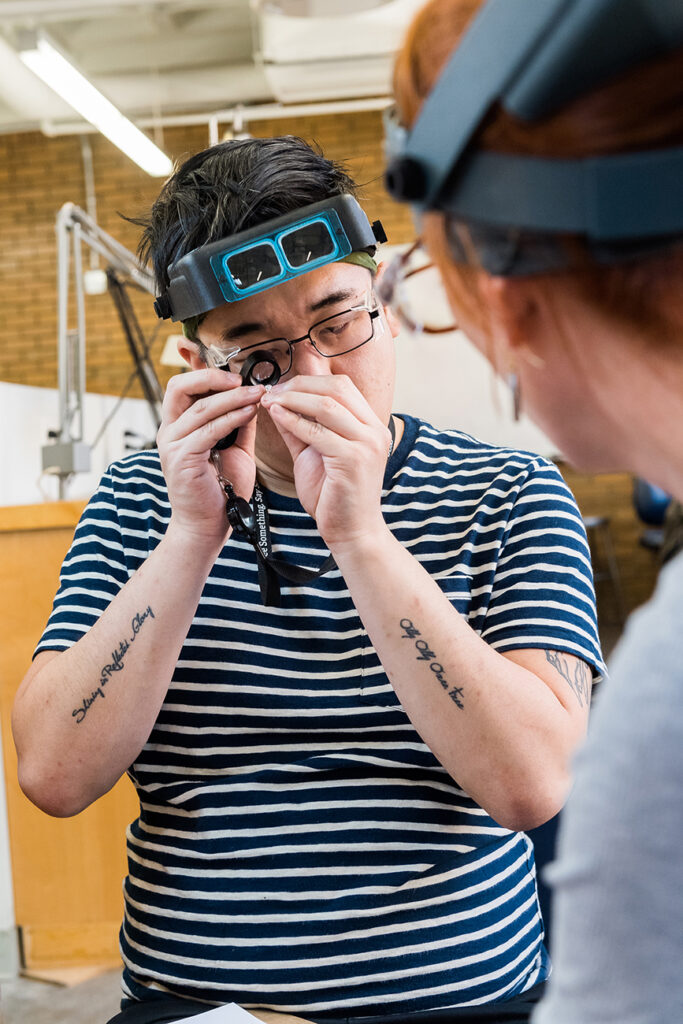 A well-equipped jeweler's bench features over a hundred specialized tools to measure, form, and meld materials, with more tools added as skills broaden. Without intricate knowledge of how to use those tools to translate a creative jewelry design vision into a cohesive, well-scaled, and professionally finished piece, both design and construction suffer.

That unique intersection of art and precision is precisely why we use a bench jewelry training approach in our curriculum that teaches students the full range of skills needed to repair, design, and create jewelry.
The amazing thing about true creativity is that the more knowledge you have, the more creative connections and possibilities you can envision. You could even argue that a strong knowledge and skills foundation is the path to true creativity in jewelry design.

But don't take our word for it. Here's what some of our alumni have to say:

"Thanks to the high standards of my jewelry instructors at NBSS, I began to understand just how deeply satisfying and meaningful a career in craft could be…" – Eva Martin JM '03

"I needed strong technical skills in order to create the jewelry that I was proud to put my name on, and NBSS gave me those skills…" – Emily Scott Surette JM '07

"In my own work, I found myself imagining objects that were out of my league technically, but, with a foundation of hand-skills and fabrication the sky is the limit to build designs and objects that last." – Baleigh Acebo JM '14

Beautiful jewelry design and flawless execution don't happen by accident. They both rely on an expert maker who has mastered the skills needed to fabricate a piece whose beauty and construction will stand the test of time while bringing joy to the wearer.

If you'd like to know more about our skills-based approach to jewelry making, we'd love to connect.