Jon Simeon BB '18
November 27, 2018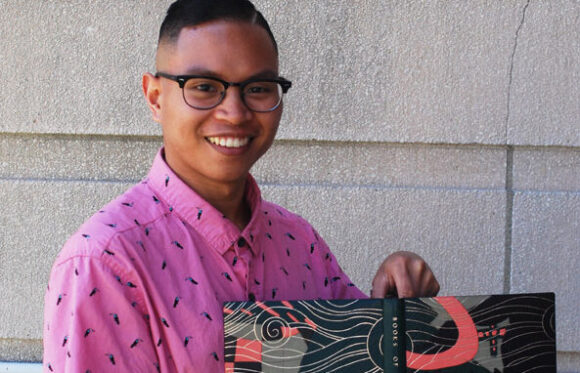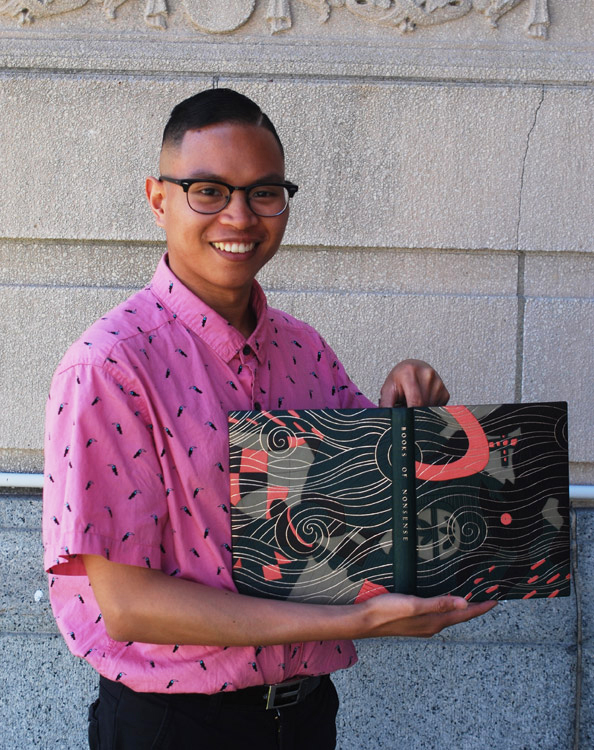 What led you to become a student at NBSS?
I became a student at NBSS due to my interest in bookbinding while studying illustration and graphic design as an undergraduate. However, even in art school, there were not that many people or resources there that could teach me what I wanted to know. Doing my own research, I found NBSS had a program that was exactly what I needed for a strong foundation in book construction and gold and leather work.
What was the best part of your education?
The best part of my education was having the skills we learned reinforced every day. The NBSS schedule, I think, was key to developing the motor functions and muscle memory needed to preform complex tasks with confidence.
What are you up to now?
Right now, I am working at Brookline Bindery doing book repair. While I specialized in fine binding at NBSS, I'm grateful that I was still taught more commercial skills such as book repair and edition binding. And, I hope to eventually put together my own workshop piece by piece.
Where do you get inspiration?
In terms of technique and construction, I am heavily influenced by twentieth-century French design bindings, such as those by Paul Bonet. However, in terms of imagery I draw from various sources throughout art history, for example, the Bauhaus, the Umayyad architecture, and Geometric Period Greek pottery.
Favorite tool or machine?
A simple brass line pallet and a dot tool for gold-working.
How would you describe your work in three words?
Classy, Slick, Playful
View more of Jon's work on his Instagram page.