Jonathan Nir LK '17, CA '18
October 16, 2018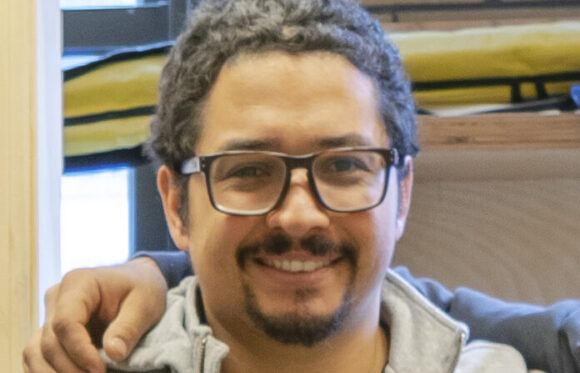 Jonathan is a dual graduate, of the Locksmithing & Security Technology in 2017, and the Carpentry program in 2018. He is also a Marine Corps veteran. He now runs his own business, Bolt Lock & Key, offering residential and commercial locksmithing services as well as carpentry work.
What led you to become a student at NBSS?
I was working in security operational management overseas and needed a career change that brought me home, allowed me to develop my mechanical abilities, and kept me out of an office.
What was the best part of your education?
Going to work after the school day and utilizing skills I had learned that day on the job. Also, the "explain, demonstrate, imitate, practice" format of the classes.
What are you up to now?
I'm running my own locksmith and handyman business. I'm also branching out to door repair and installation.
Can you describe your work in just three words?
Clean, fast, accurate
Where do you get inspiration?
Steampunk, upcycled, This Old House
Favorite tool or machine?
10oz finish hammer
Best advice you've gotten?
Try to have x ray vision.
Dream project or job?
Locksmith at Harvard University's lock shop.
Advice for future students?
Show up 15 minutes early. Be clean be neat.