What Do You Learn in Carpentry School?
November 30, 2020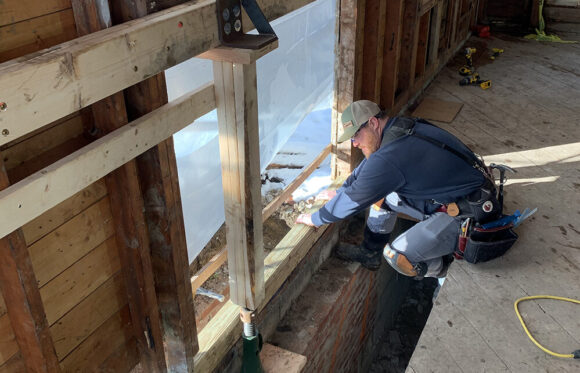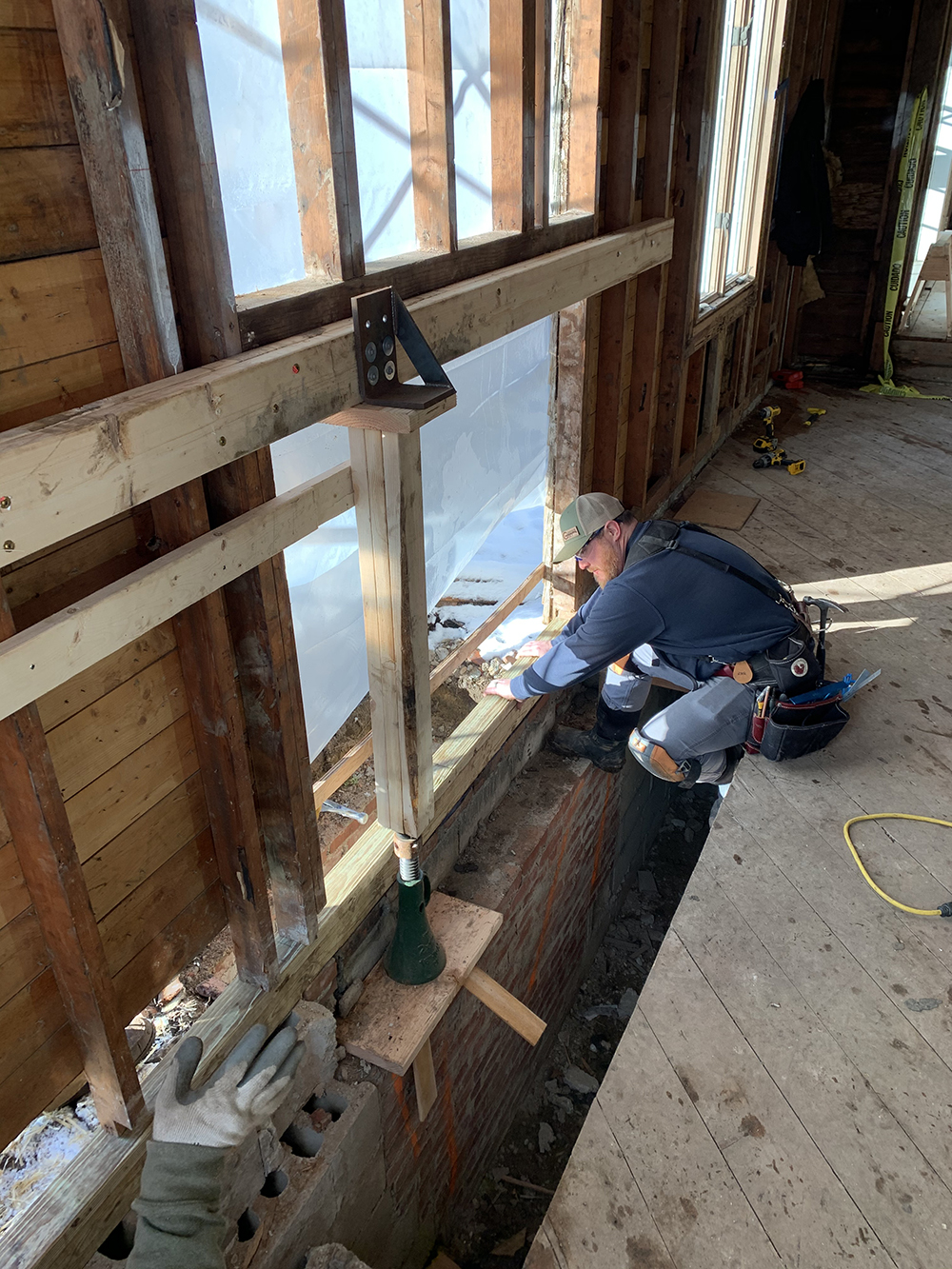 With a history spanning about 7,000 years and a strong occupational outlook ahead, carpentry will always be in demand and relevant. Not only a useful skill, it is the hobby of choice for many, including noted celebrities. And why not? For anyone who enjoys the process of making something beautiful with their own hands, it's hard to beat the deep satisfaction of working with wood.
So, whether you're pursuing carpentry as a serious hobby or job, or want to turn that hobby into a new career, or perhaps a veteran looking for a new job opportunity, carpentry can be a very attractive option.
But what does preparing for a carpentry career entail? Our Carpentry program at NBSS is an intensive 36-week curriculum taught by master carpenters in a small class setting.
Rather than simply focusing on learning specific skills, the aim of the program is to train students how to take a project from start to finish. This means not just learning how to use construction tools, but mastering fundamental project basics such as:
How to measure for length, area, and volume
Identifying and using common building materials
Using drafting instruments to produce scale and shop drawings
Producing finished blueprints suitable for construction
Drawing up bills of materials and project specifications
Of course a carpenter needs to know their tools inside and out. In addition to training on hand tools from hammers to chisels to coping saws, our Carpentry program basics cover mastering the range of powered hand tools such as the circular saw, drill, router, and pneumatic tools as well as basic stationary power tools such as the table saw, radial-arm saw, band saw, jointer, and thickness planer.
And that's just the program's introduction, which should give you some idea of how seriously we take our intensive, project-based learning.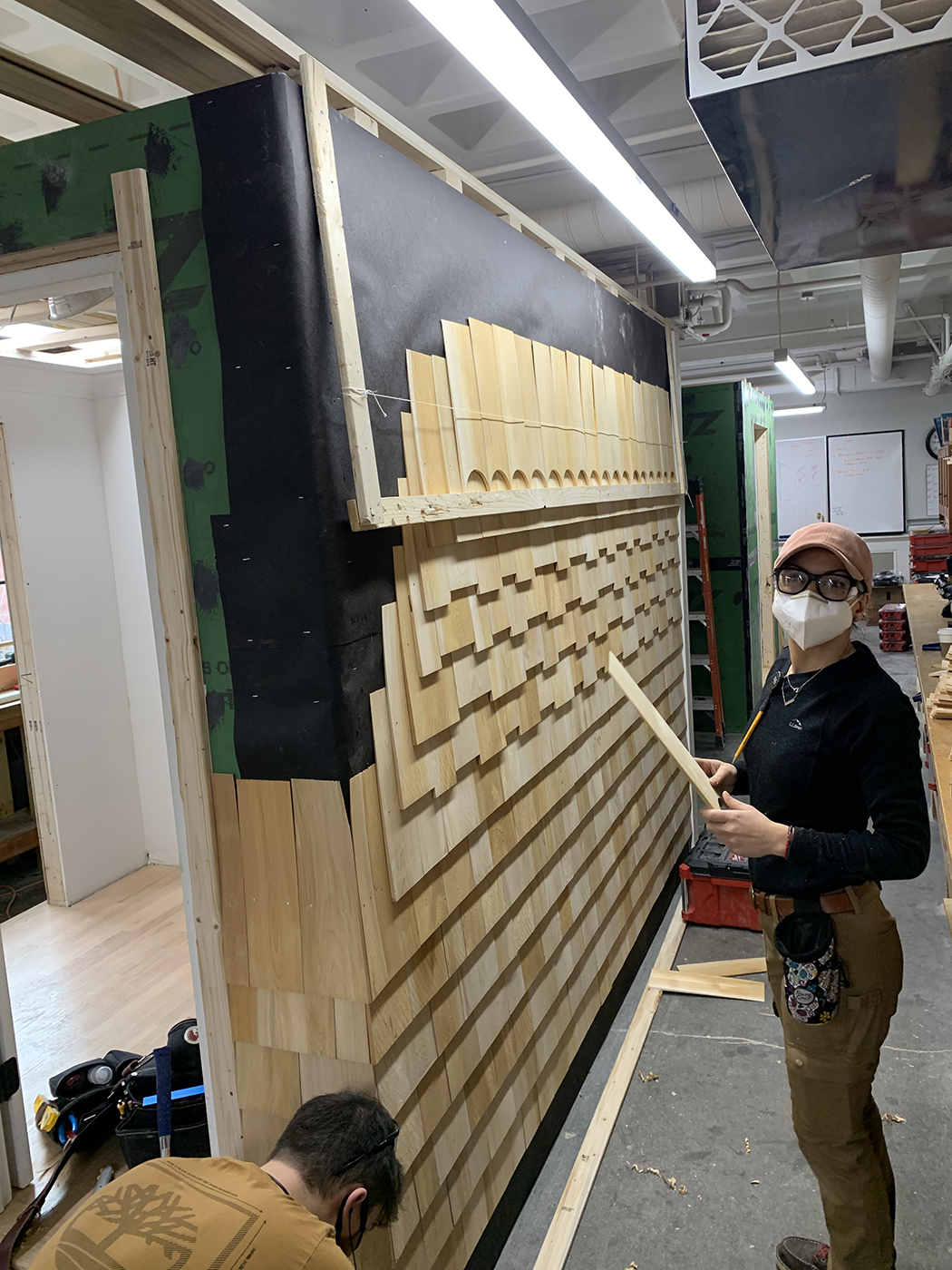 Once our students have mastered the basics, the program moves on to house construction. Students learn about various building materials and their grades and features, including lumber, millwork, windows and doors, and fasteners and adhesives.
From there, carpentry students learn to create a complete set of working drawings from a rough sketch of a simple home. To do that they need to understand:
Building frame systems
Platform framing for floors, walls, and the roof
Support systems and how load transference works
Floor plans and framing layout
Roof framing
Elevations and typical section views
They then select and specify windows and doors for different residential plans according to standards dictated by the class of construction.
Once these tasks are complete, students are asked to produce an accurate estimate of materials needed for the project as well as labor costs – no small feat.
No carpentry program would be complete without completing a construction project. All of our students get a chance to lay out, frame, and roof a one-room addition. This requires a plot plan, preparing the site, determining digging and foundation requirements as well as all framing from exterior and interior surfaces to the roof and gable. Students learn how to correctly apply interior trims including window and door casings and baseboards, chair rails, and cornices. Ultimately, students get to work on real-world construction projects such as renovating a guest house at a horse farm or pitching in on an emergency roof and deck project.
These are just the basic building blocks of our program. Nothing we write here could touch on the unique nature of our program and the passion and energy of our students. There are so many inspiring stories of NBSS alumni, including recent Carpentry grad Luz Brenz CA '20, who charted her new path in life with the help of the school and her veterans benefits.
Is a carpentry career in your future? We invite you to learn more about our program and what a career in carpentry might look like for you.