Learning a Trade to Make a Career Change
April 2, 2020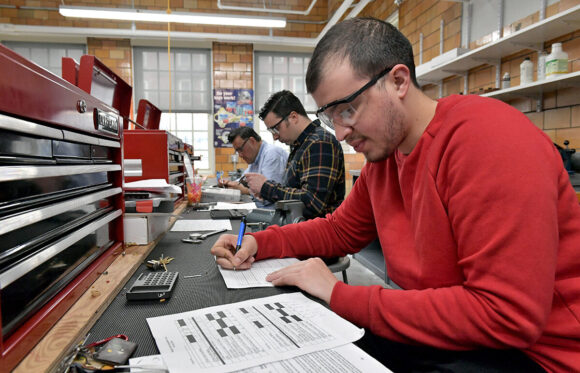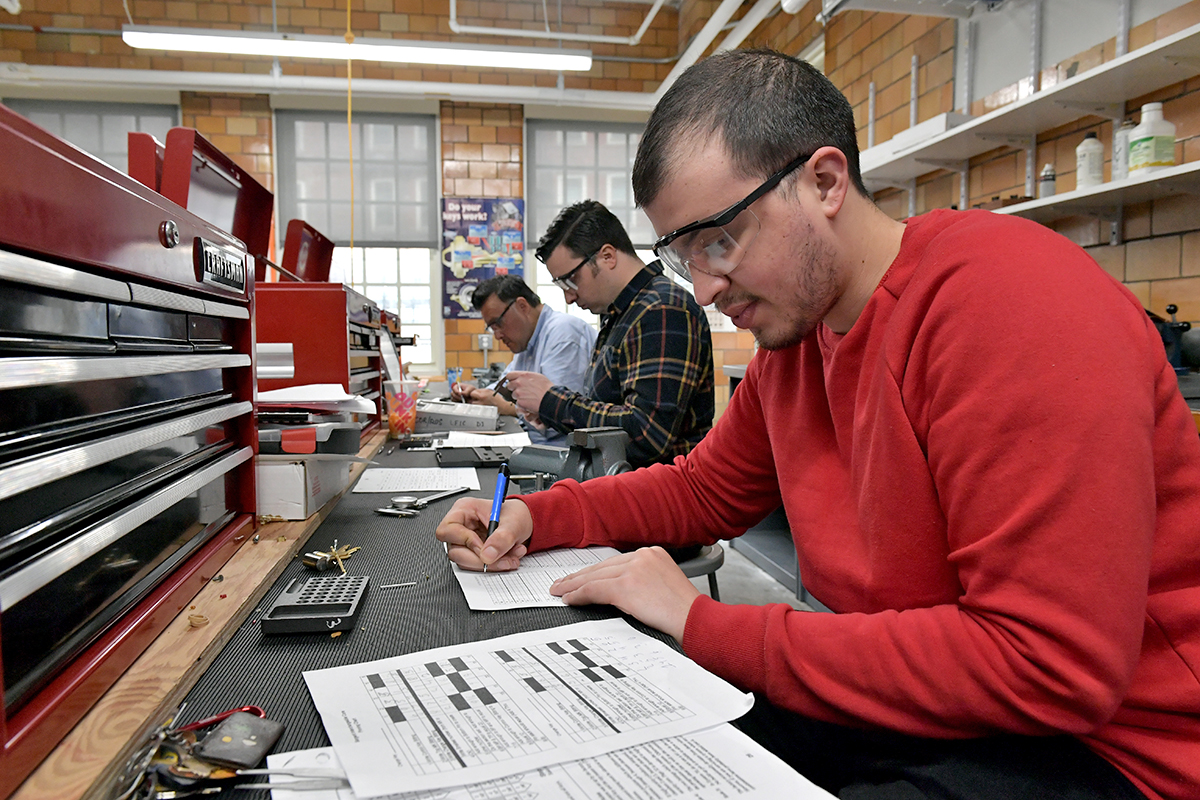 At some point, almost everyone wonders if they should make a career change. Maybe we feel stuck in a job we thought was only temporary, or it could be a recent layoff that has us wondering just what we really want to do when we return to work. We might just be tired of the job search treadmill and are looking for a business that we can own and build.
Whether you are working or between jobs, the thought of actually making a career change can be overwhelming. What will your life look like on a new path? Could it really work? Is it "the right thing" to do?
A large number of students who attend NBSS have been in your same shoes. These "career changers" are a diverse bunch, coming from all walks of life, with a range of experience, and a variety of educational backgrounds. Many come from an office environment—"the so-called "cubicle life"—which hasn't proved as satisfying as they hoped. For these folks, exploring NBSS has tapped into the deep satisfaction of working with their hands and becoming a maker-artisan. It's hard to understate the pure pleasure that comes from fabricating a unique piece of jewelry, building a structure from the ground up, creating beautiful furniture, or bringing a home back to its former glory.
Beyond creativity, problem solving also plays a large part in the skilled labor pool. Carpenters and jewelry makers determine the best materials and approaches for the job, while preservationists and locksmiths are skilled at assessment while working with clients on budgets and technical solutions.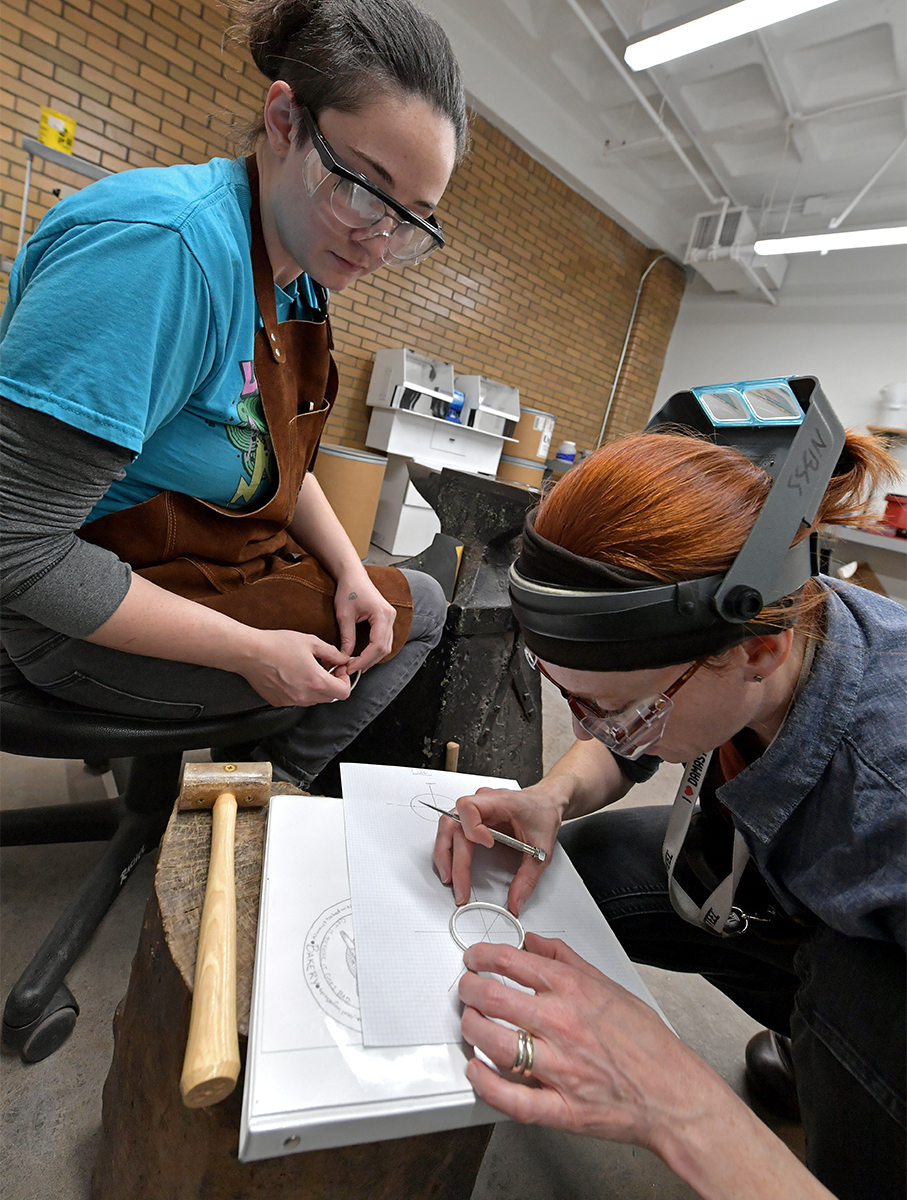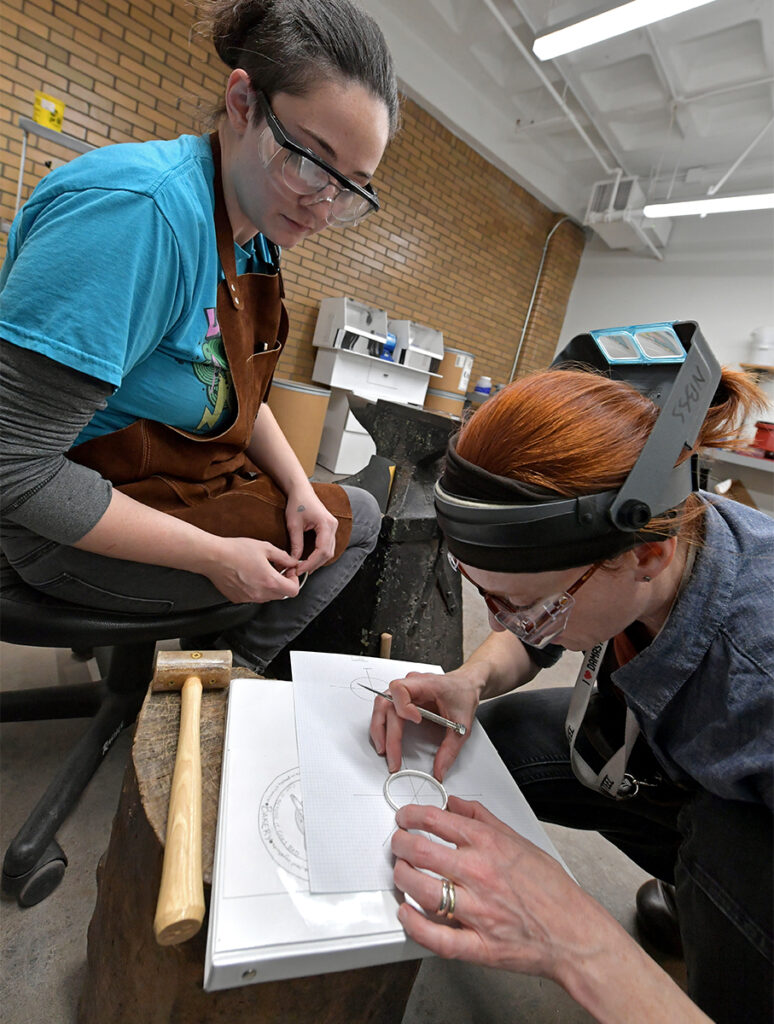 And then there's demand. As an example, according to the U.S. Bureau of Labor Statistics, the growth in construction jobs is projected to grow faster than the average for all occupations with a net gain of over 700,000 jobs and a median annual wage higher than that for all occupations. As demand grows, the available pool will be shrinking as experienced tradespeople retire with fewer to replace them. This is especially true of some trades, like piano technicians, jewelry and furniture makers.
Though there are many factors to consider, you owe it to yourself to explore your options if you're not in a job you love. Before you make the change though, do some online research. A good resource like careeronestop.org, a site sponsored by the U.S. Department of Labor, can provide comprehensive occupational profiles including income data and projected demand. Simply googling the trade area you're interested in will provide additional useful online resources. Of course, it's always a good idea to tap into your network. Reach out to friends and family to find someone in your desired field that you can ask questions. People who love what they do are typically happy to connect.
If you want to take it a step further, consider taking a continuing education course or a workshop related to the career area you're interested in exploring. Research trade schools and get in touch with the admission officers at one or more that you're interested in. They can be an excellent overall resource for prospective students and often offer tours and/or information sessions.
Remember: dreaming is free. If you're not sure you're where you want to be career-wise, give yourself permission to consider any number of alternatives. Staying put for its own sake can lead to unnecessary stress, both emotionally and vocationally. Whether you stay on your original path or pursue a new one, you'll be able to put all your experience to use—nothing is wasted when it comes to learning. And, who knows? You may find what you were meant to do all along.