Lillian DiGiorgio Retires
December 18, 2019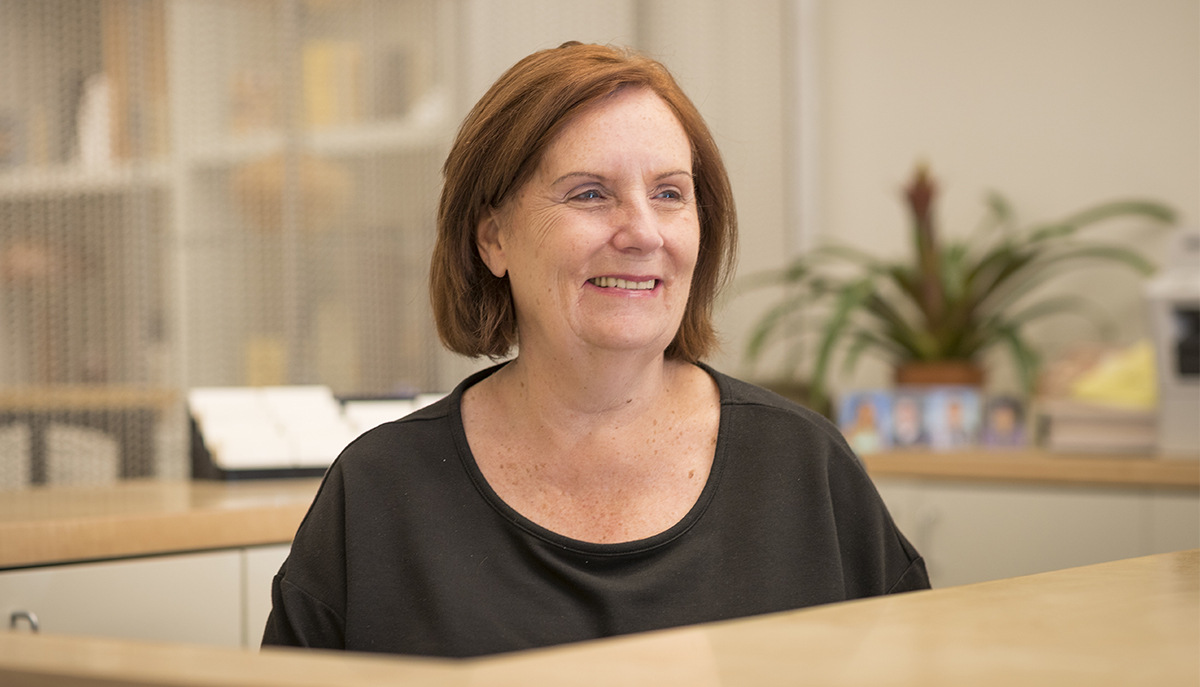 Lillian DiGiorgio, our longtime receptionist and former admissions coordinator, has decided to retire this month after nearly 40 years at the School. Though she will be greatly missed, please join our entire community in wishing her all the very best in her retirement.
Lillian has been our steadfast front desk presence, opening the School at 7:00 am on weekdays and managing a wide range of responsibilities throughout the day. She has handled phone calls, mail, and deliveries and warmly welcomed each and every person who visits NBSS. She's kept the front desk stocked with everything (band aids, post its, paper clips, and candy) while also supporting staff with administrative project work. In short, she's done it all.
Lillian's caretaking and concern have been comforting during difficult times, and her ability to deal with a variety of circumstances has been direct and graceful. She has seen hundreds of students start and graduate, dozens of staff and faculty get hired and retire, watched alumni flourish, and witnessed many graduates come back to teach at the School. Throughout, she's had her finger on the pulse of what's happening, often the first to know of interesting and important news within our community and neighborhood.
When she's not spending time with her family, taking vacation cruises, going on shopping excursions, or having fun, dance-filled Saturday night outings, we know Lillian will be back to visit because, after almost 40 years, how could she not?
For our alumni, board members, staff, and faculty, Lillian will attend the annual NBSS Holiday Party on Thursday, December 19. We hope you'll be able to join us to celebrate Lillian's time at NBSS, and share all the of wonderful, caring, and funny moments with her over the years.
Please join us and the entire NBSS community in wishing Lillian the best in her next exciting chapter.
If you'd like to send a message to wish Lillian well, you can email info@nbss.edu, and we'll pass your message along to her.
---

In addition to the many ways she contributes to the NBSS community, Lillian has also been a loyal donor to the School over the years. If you'd like to make a gift in honor of Lillian, we invite you to do so here. A gift at any level will help us say "thank you," and celebrate her decades-long service and generosity to our community.