Make a Recycled City Kite
June 10, 2020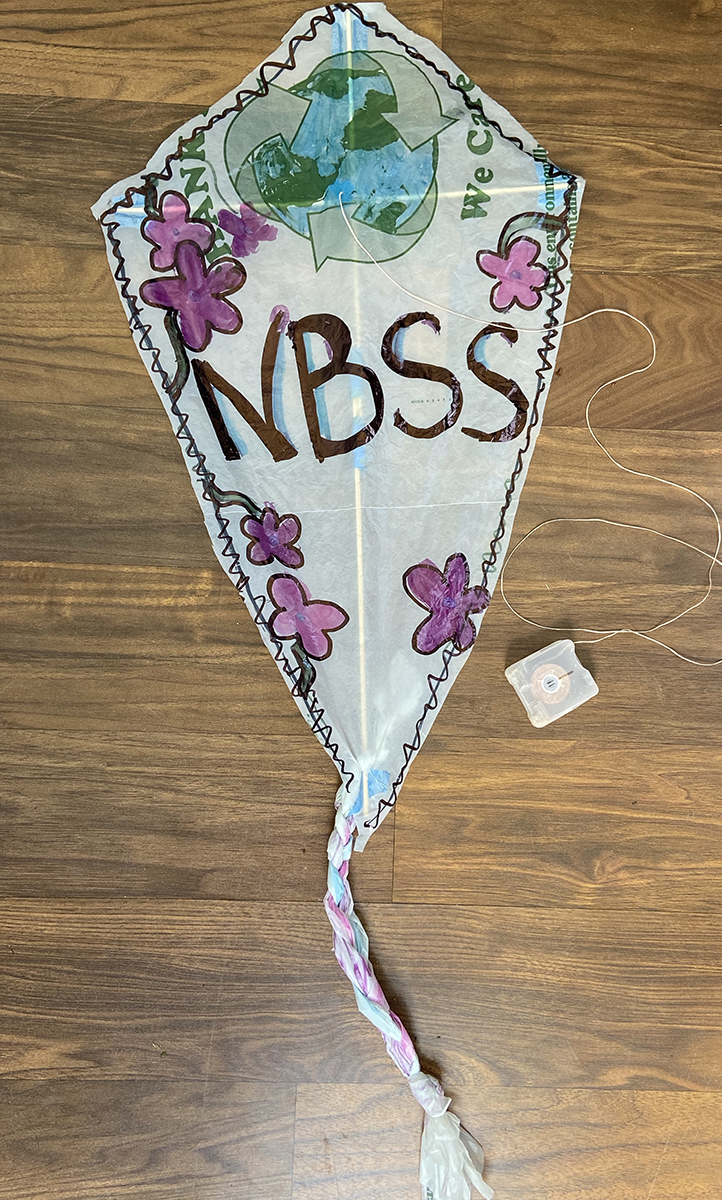 Use some recycled materials from around your home to quickly build a kite for outside play. Watch the video above where NBSS Middle School woodworking instructor Emily Natale shows how she made one with kebab skewers, dental floss, and a plastic bag, plus scissors, tape, and markers to assemble and decorate.
Play with the size and weight – the lighter and larger it is, the easier it will be to catch some air. After you test your first kite, see if you can figure out what changes you can make to improve your kite's ability to fly.
Download step-by-step instructions
Share your finished kite creations with us! Send them directly to us at ce@nbss.edu, or tag @nbssboston or #nbssboston on Facebook and Instagram.