Matt Harmon CF '14
October 12, 2017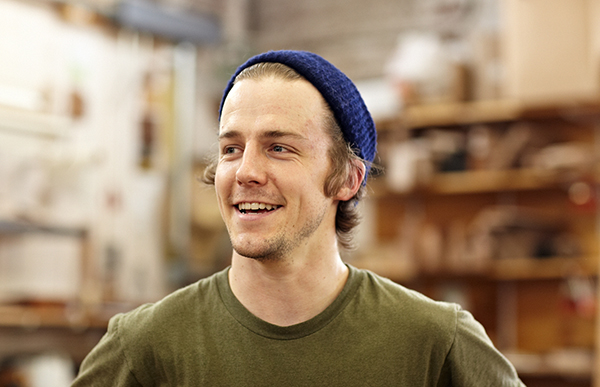 I chose NBSS because I was at a point in my life where I wanted to try something new. I've had an interest in woodworking for quite some time, and with some encouragement from family and friends, decided to pursue it.
I then reached out to a fellow musician, who also happened to be a graduate of the Cabinet & Furniture Making program. He encouraged me to look into several different paths but spoke highly of the NBSS commitment to excellence.
Before moving to Somerville to attend NBSS, I played guitar and sang in Chicago's Cloud Mouth. We were fortunate to be able to write, record and have our music released on various formats by several independent labels we really admired. We also toured quite a bit and I was lucky enough to see most of the states, as well as Canada and south east Asia in our travels. My band mates and I also ran Strangelight, a DIY arts/show space in Logan Square, until its closing in October 2011.
When I wasn't in school, I was probably at work at Whole Foods Market in Beacon Hill. If not, I could be found at home trying to become better at finger picking, reading and recording. My girlfriend and I also spend a fair amount of time trying to keep our cat Gertie off the counter tops.