Megan Gibes BB '15
January 9, 2020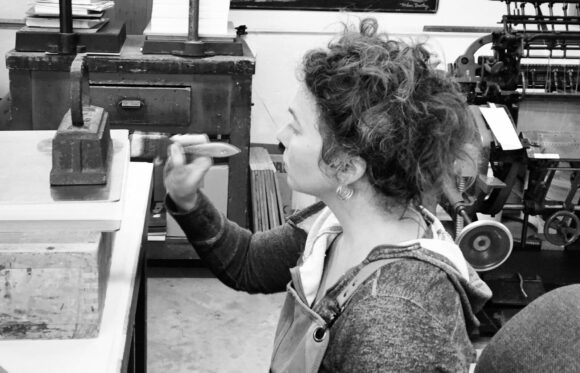 A life-long love of working with her hands led Megan to study Bookbinding at NBSS. After graduating in 2015, she went to Santa Barbara to work as the Head Bookbinder for Heirloom Bindery. Shortly after, she began an apprenticeship in at Arion Press in San Francisco, where she now runs their day-to-day bindery production as the Lead Bookbinder.
Megan is an active member of the Guild of Bookworkers and board member of the Hand Bookbinders of California. She also creates her own work through her personal business, Long Arrow Bindery.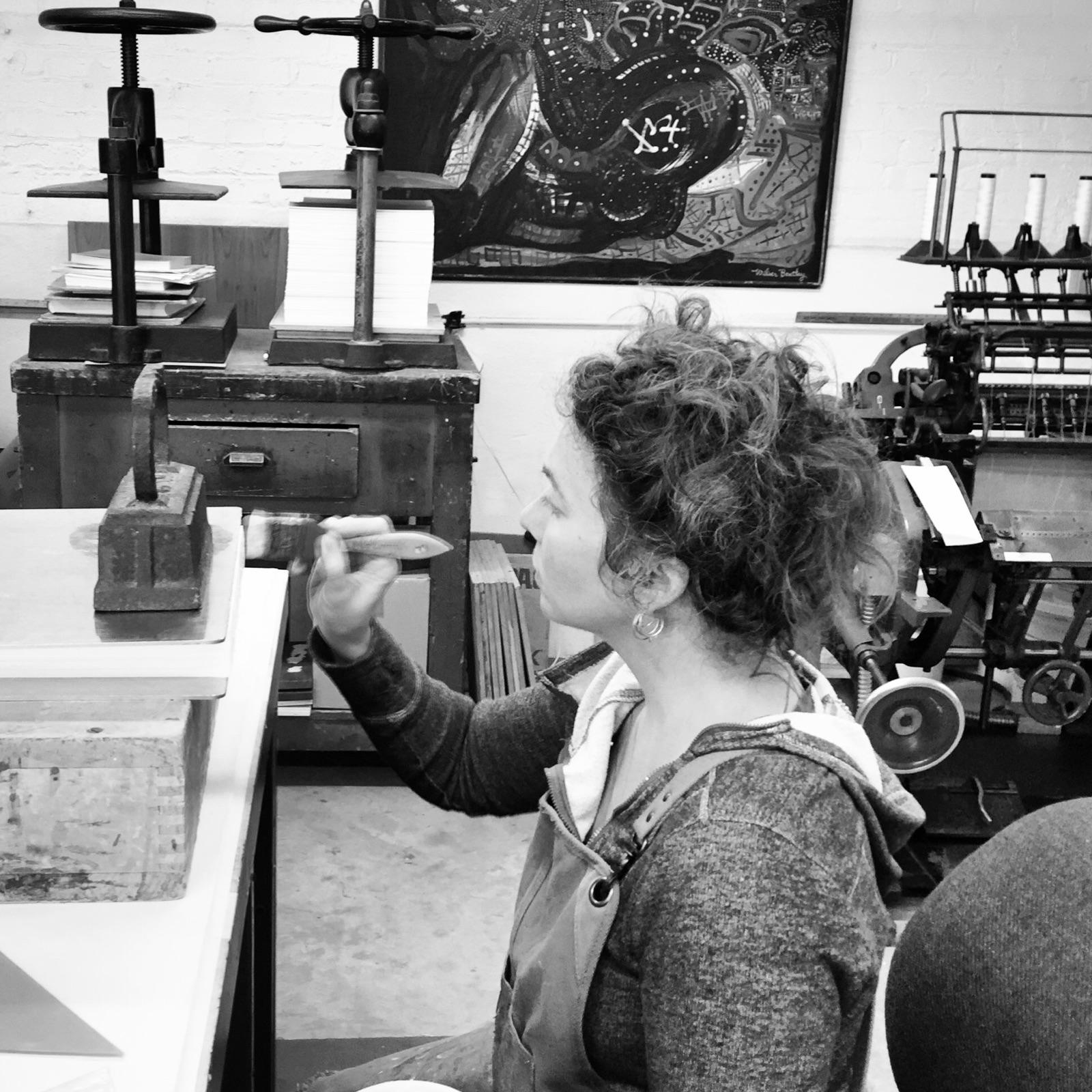 What led you to become a student at NBSS?
I visited a friend who was in the Violin program and he showed me the bindery in the old building. I immediately knew this was the place for me… I started few years later!
What was the best part of your education?
The incredibly deep connections I made with my classmates and teachers. We all are so supportive of each other as we make our way in our careers.
What are you up to now?
I'm the Lead Bookbinder at the Arion Press in San Francisco, making limited edition, fine press books by hand… truly my dream job!
What personal or professional advice do you have for NBSS students in your industry?
All the sacrifices it takes to get to and through NBSS are truly worth it… committing to the Bookbinding program was one of the best decisions I've ever made.
Can you describe your work in just three words?
Piles glorious piles
Favorite tool or machine?
My dexterous hands
Proudest moment?
Using my experience and knowledge to successfully troubleshoot and problem solve.
Best advice you've gotten?
You know more than you think you know.
Find Megan on Instagram at @longarrowbindery.