Move-In Day in Boston: Tips for Moving to the North End and Beyond
August 22, 2017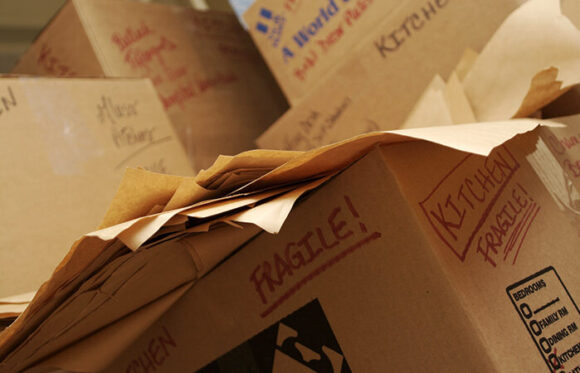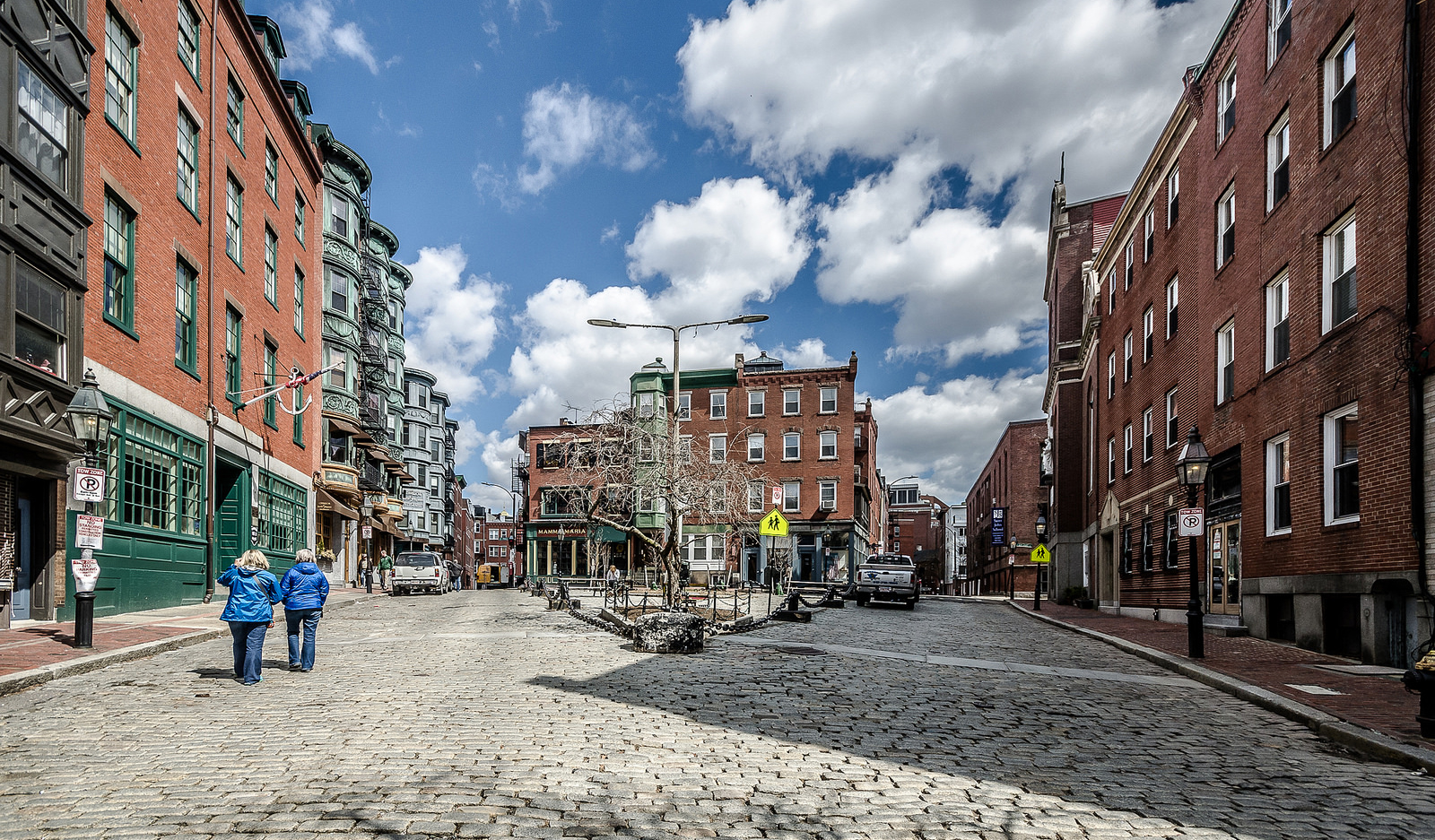 Boston conjures up a lot of descriptive words: passionate, cultural, good food, historic… and unfortunately, labyrinthian. Its narrow, winding streets are notoriously difficult to navigate, creating a frustrating, albeit charming, maze of one-ways and cobblestone lanes.
In fact, Boston's sporadic layout has given rise to many famous rumors, like wandering cows making paths in the dirt and forming many of modern Boston's meandering streets. Rumors aside, Boston is an old city—and old cities are tightly packed and tough to get around.
Historic Roots and New Beginnings – September in Boston's North End
At NBSS, we're grateful to be in Boston's most walkable neighborhood. We're also one of the city's most historic neighborhoods, with deep Italian, Irish, and Eastern European roots. From pizza to pastries, we have some of the best Italian food in the city (and maybe even in America). Needless to say, we love our neighborhood, and we know you will too—once you get moved-in, of course. September is a busy time for college students in Boston. Upwards of 30,000 students moving into the city and hundreds of new apartments going up for rent mean lots of moving trucks—and lots of traffic. If you're moving into the city this fall, you've probably got a lot on your plate already, so we've gathered a few tips to help alleviate some of your moving stress.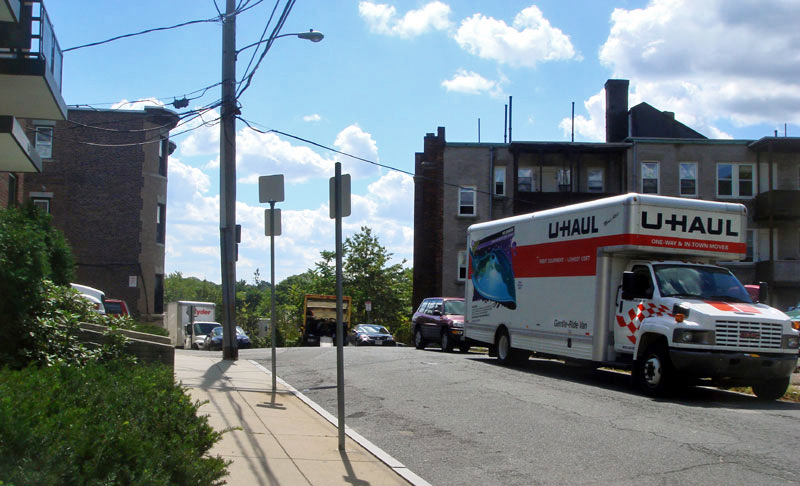 Rent Your Moving Van as Early as Humanly Possible
Boston is a lot of things, but at its heart, it's a college town. That means tons of student discounts and customized services from businesses throughout the city. It also means that come September; available moving trucks are as hard to find as a Yankee's fan (not that you'd want to find one, anyway). Our advice? Book your moving truck way in advance. Like, maybe as soon as you get accepted to the school. There are more than 250 moving truck companies in the city, so do your research and get a few quotes before you commit. Check out this map and a centralized list of moving trucks.
Get a One-Way Rental Outside the City
If you waited too long and can't find a rental in the city, your next best bet is to pick up a one-way rental elsewhere. You might even save some money, too. You'll need to find a moving company with multiple locations, so look for big-name rentals like Penske, Budget, and U-Haul. You can pick up the truck outside of town, in one of the nearby suburbs perhaps, and drop it off at the closest location to your new apartment. Don't forget to look for student specials! A lot of companies offer discounts on one-way moves and local moves.
Reserve A Parking Spot, if You Can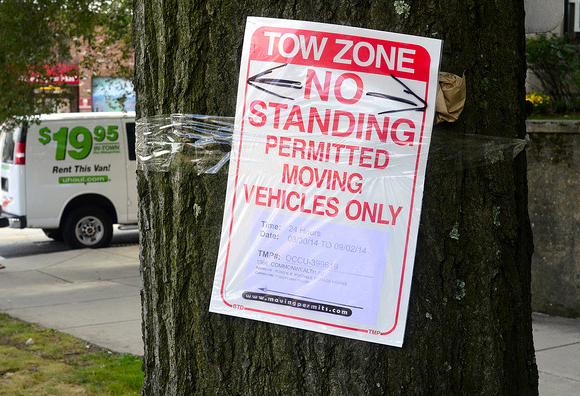 It might be worth your while to reserve a parking spot with the City, especially if you're moving into a busy neighborhood like the North End. It costs about $110 for a one-day permit, but trust us; it's worth it. You'll have a guaranteed spot and you'll avoid getting tickets. The earliest you can apply is one month before your moving day, so be prepared to act fast. Just a quick note—if you're moving to the North End before September 1st, you'll have to apply in person. You can find more information, or look for other important City of Boston info.
Use Moved to Make Your Life Easier
If you really want to be hands-off about the whole moving thing, you may want to consider using Moved. It's a newer service that matches you up with a personal assistant who will take care of the whole move for you. They'll vet multiple moving companies for you, get quotes, find packing supplies and storage, make parking reservations, and more. Here's the crazy part—the concierge service itself is free! You'll only pay for things like the moving truck rental, supplies, and other goods.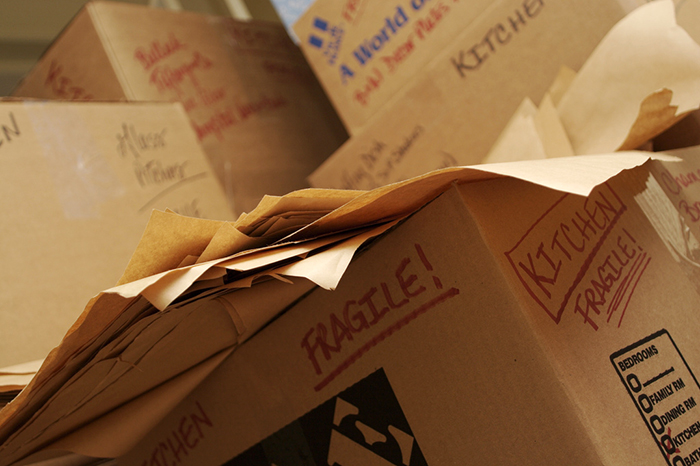 Get Unpacked and Start Exploring!
Welcome home—we're happy to have you! Hopefully, you've found these tips to help ease some of the burdens of moving. Now that you're all moved in, it's time to start exploring your new neighborhood. Head over to the second part of our moving guide to learn about the North End and locate a few must-see spots. You can also follow NBSS on Facebook and Twitter to get area updates and class information.

Read Part Two: Get to Know Our Neighborhood
Hopefully, our move-in tips article helped you feel a little more prepared to move. Now, to focus on the fun part – exploring your new neighborhood!
Images courtesy Maciek Lulko, Andrew Teman, dmdal, and Mpopp from Flickr.