NBSS Featured on WCVB-TV CityLine
March 27, 2019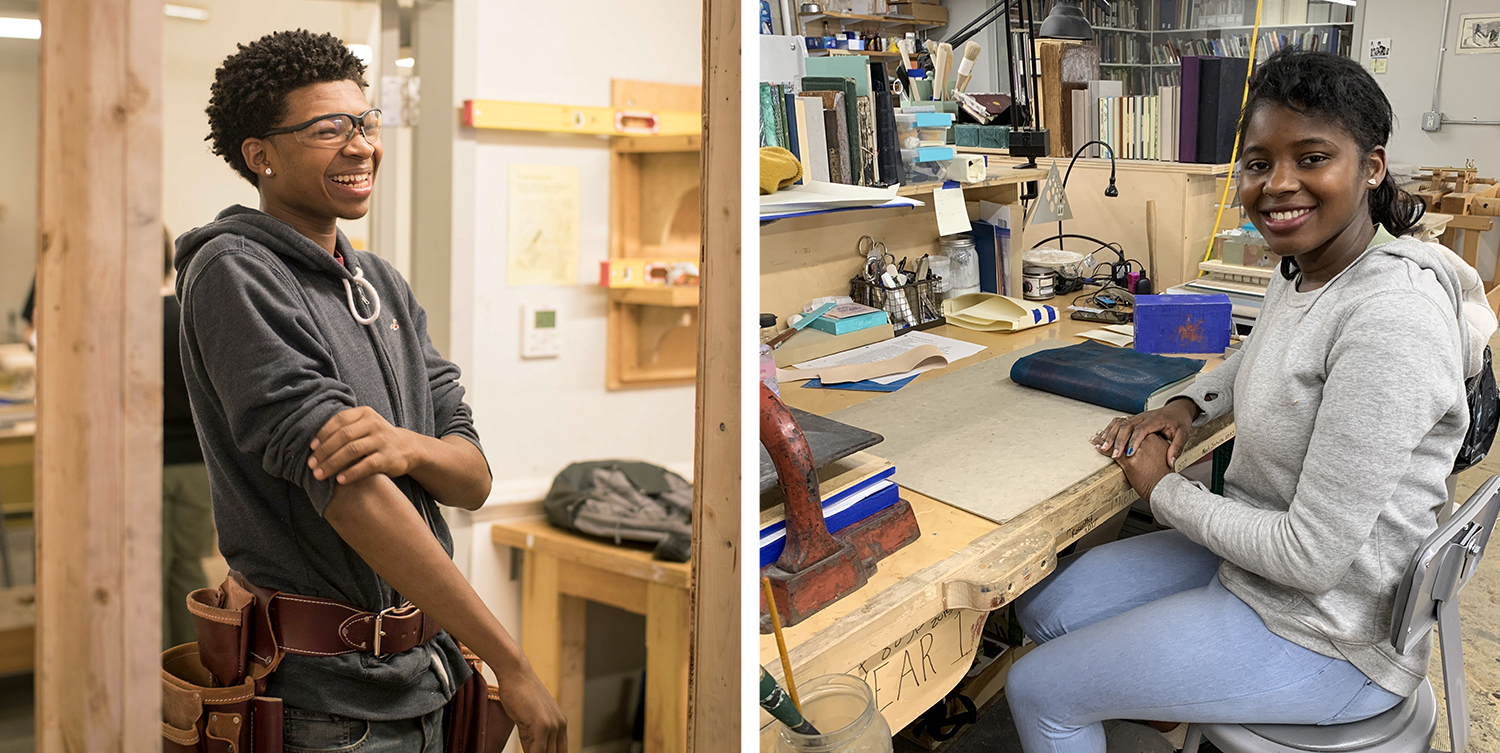 WCVB-TV's CityLine featured the experience of two current students in a video segment that aired March 24, 2019. They also interviewed President Sarah Turner during their visit.
Bookbinding student Sephora Bergiste BB '19 shared how she found NBSS after undergraduate studies in paper making, printmaking, and graphic arts. "I'm really into the book form. I'm obsessed with books. So NBSS was really the next step," she says. Sephora's love of books began at an early age, and lifelong reading of books helped her learn English fluently after she immigrated from Haiti 15 years ago. "I'm also a librarian, so I'm always surrounded by books," she added. "'Print matters,' is what we say. I think there's room for both the digital and the physical to be in one place."
Preservation Carpentry student and Carpentry graduate Diego Rojas CA '17, PC '19 said learning valuable skills is what drew him to NBSS. He said he realized early on attending a traditional college wasn't the path he would take, and was connected to North Bennet Street School through his high school alma mater, Madison Park Technical Vocational High School. "I always liked working with my hands," he says. He remembers helping his Dad with maintain the barn on their property in the Dominican Republic. The skills he's learning now are a way to help him provide for his family, own his own business in the future, and see his handiwork in the buildings around Boston. "Craftsmanship pays," states Diego.