NBSS on Under the Radar with Callie Crossley
February 25, 2019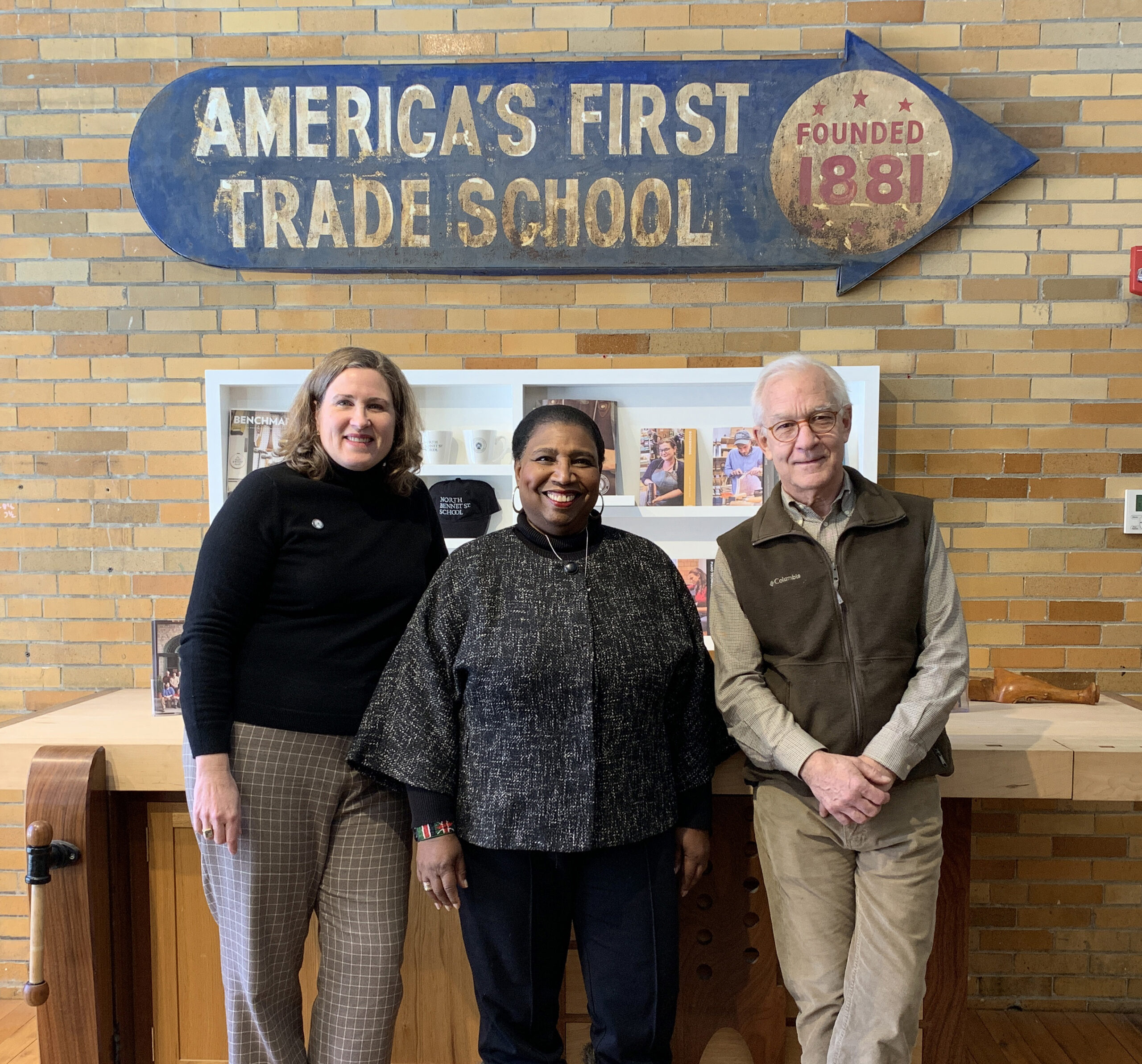 New NBSS President Sarah Turner and President Emeritus Miguel Gómez-Ibáñez CF '99 were interviewed by Callie Crossley of WBGH's Under the Radar with Callie Crossley.
"A fixture of the North End since 1881, the private trade school was originally founded to teach new immigrants employable skills. But over the years, it has evolved continuously, and gained stature in the field of vocational education.
"This past December, North Bennet opened a new chapter, naming experienced crafts educator Sarah Turner as President. She will continue the expansion and outreach which characterized the tenure of retiring President Miguel Gómez-Ibáñez. The former architect and furniture designer retired in December, after 12 years at the helm of North Bennet."
Callie sat down with Miguel and Sarah at NBSS in February 2019 to discuss the Miguel's legacy and plans for the coming years under Sarah's leadership.
Listen the full radio story here, and see photos from their visit.