Reopening NBSS
September 3, 2020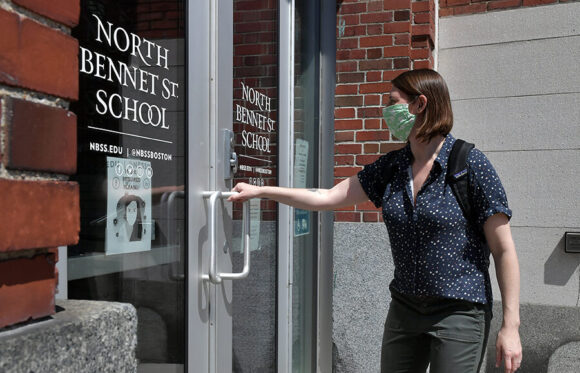 As NBSS resumes in-person full-time training this fall, we are working to create a healthy, safe, and productive environment for everyone.
Reopening NBSS is essential to our mission as well as to the education and training that we provide. And we will continuously work to safely deliver the highest quality of education that our students, faculty, and partners have come to expect of the School. And while we are only reopening for instruction in our nine Full-Time programs at this time, we are working on a plan to introduce an online component of our Continuing Education department.
With guidance from public health experts, industry professionals, and our own COVID-19 Response Team, we have drafted a Reopening Plan that includes precautions and requirements to mitigate the spread of disease, interventions should someone in our community become sick, and multiple contingencies for working and learning remotely.
Our response will flex and adapt as necessary, helping to maintain the health and safety of everyone at NBSS. Still, we will proceed with great caution as we watch closely the trends in Boston and the surrounding communities.
This moment requires the commitment and dedication of everyone in our community to see us through. We are fortunate that the qualities this difficult situation demands—adaptability, problem-solving, creativity, and focus—are already ingrained in our work in craft and skilled trades.
For more detailed info, including resources and FAQs, visit our Health & Safety page.