NBSS Students Featured on Open Studio
November 12, 2021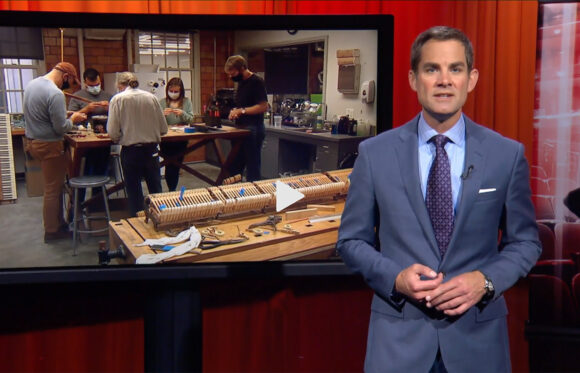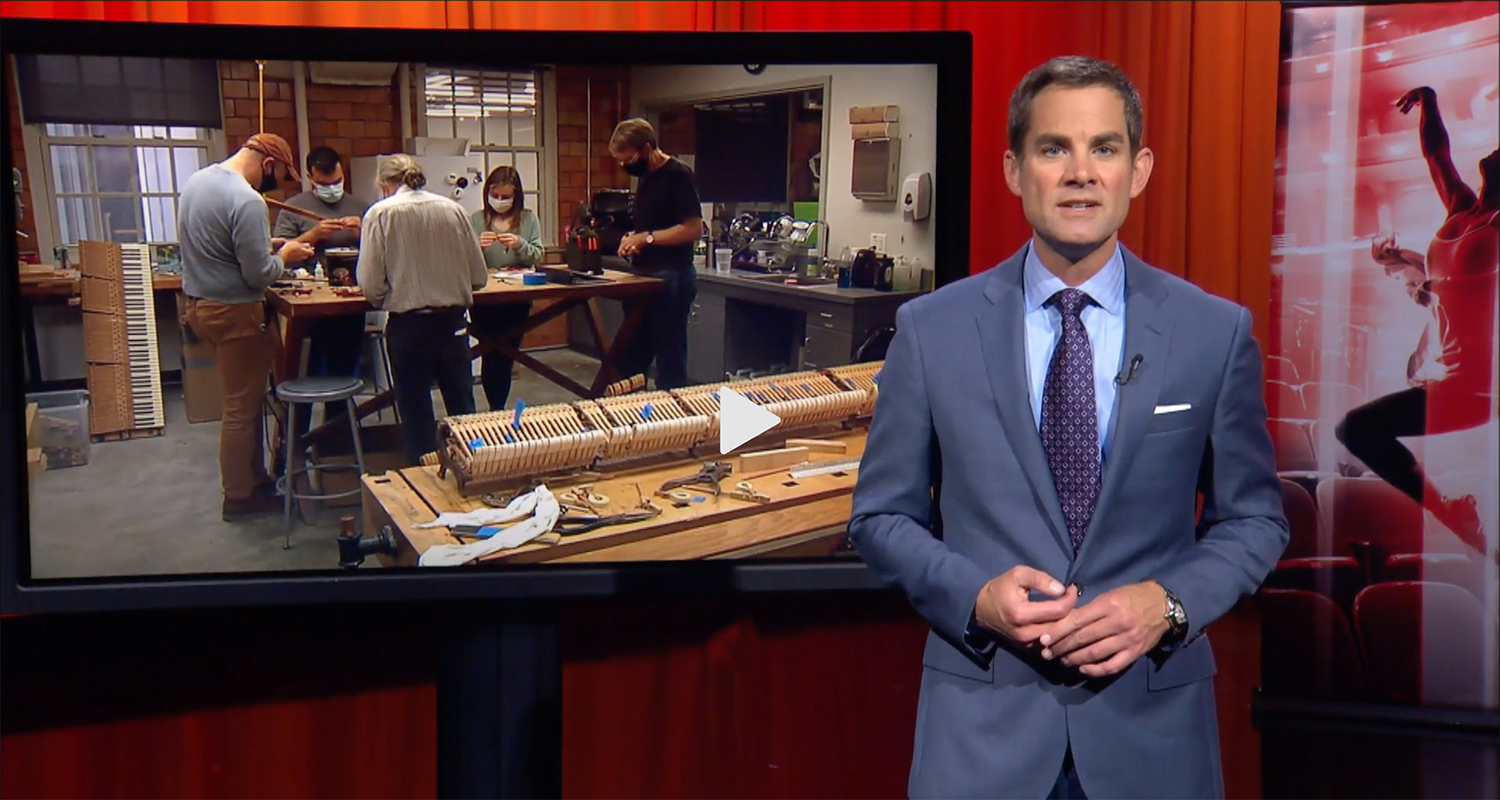 Open Studio with Jared Bowen, a weekly arts and culture show on WGBH, recently interviewed two NBSS students who made big career shifts in coming to NBSS. Segments from the piece were also aired during PBS News Hour.
Madeline Grant Colety CA '22 was a government consultant and urban planner before enrolling in the Carpentry program. "Housing, affordable housing, and appropriate shelter is a real passion of mine," she says. "And I felt like I wanted to see more immediate results in my work. So I have been contemplating carpentry for a while. The pandemic made me think harder about how our individual decisions affect our community, and the local impact that we have." She has already started her own design/build firm, Evoke Design and Build.
Basic Piano Technology student Amin Tabrizi PT '22 was formerly a pilot, and decided to purse a new career in pianos, an instrument that has always fascinated him. "I'm taking out one key and repairing it, and moving on the the next one [of 88]. I think it's both problem solving, and it takes a lot of patience…. I'm discovering things about myself as well."
President Sarah Turner also describes how each of the School's nine Full-Time programs are as much about what is being made as those who make them. "When you work with the hands, and you work at a small scale, your relationship to community changes. I think you start to know the people who provide the materials, you know the businesses that you have to intersect, you start to know the field and the community of makers that you're a part of."
When the School reopened for in-person instruction in the fall of 2020, she was impressed by the newest group of incoming students, ranging in age from 18 to 70. "They were coming to take a real risk. To come to a hands-on school, still in a pandemic, is really brave. It's such an act of optimism and courage to make a life change anytime. But to make it then was so inspiring."
When Jared asked Madeline if she has any doubt about what she's doing now, she says no. "I feel more like myself, using my hands and thinking creatively."
Watch the full segment here, or read a transcript of the segment here.