Open • Set Bookbinding Exhibition
June 5, 2017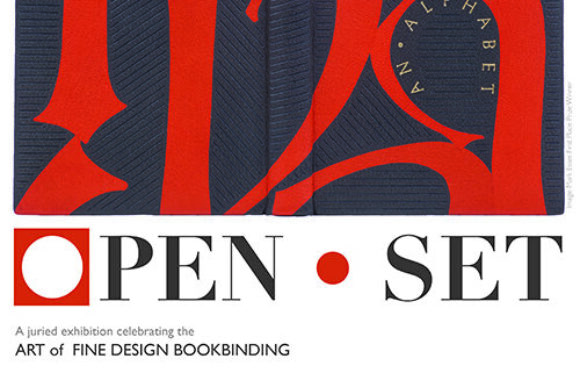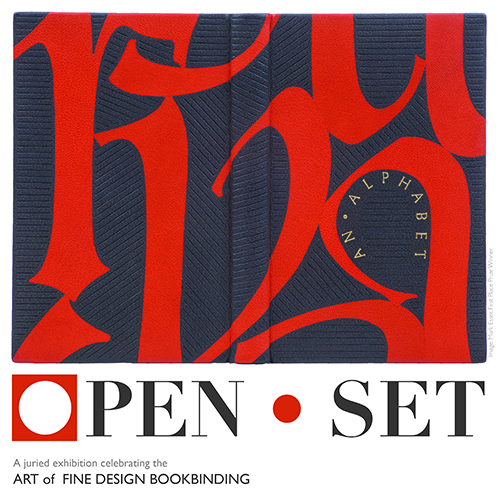 Sponsored in part by the American Academy of Bookbinding, Open • Set is a new triennial competition that formed in response to the burgeoning interest and palpable momentum in finely crafted design book bindings in the United States.
It is designed to encourage both new binders and professionals by recognizing the beauty of the craft and a commitment to the public toward a better understanding of this art form. The exhibition at NBSS showcased 50 books, and recognized excellence in craftsmanship and design concept interpretation.
Two categories were open for bookbinders to submit hand-crafted design bindings: Open and Set. Participants could choose to bind the Set book, Inside the Book by David Esslemont, and/or a book of their choice (the Open category). First, Second, and Third place awards were given for each category, as well as a number of Highly Commendable awards for titling, tooling, onlay and inlay, endbands, design, unique structure, and unusual materials.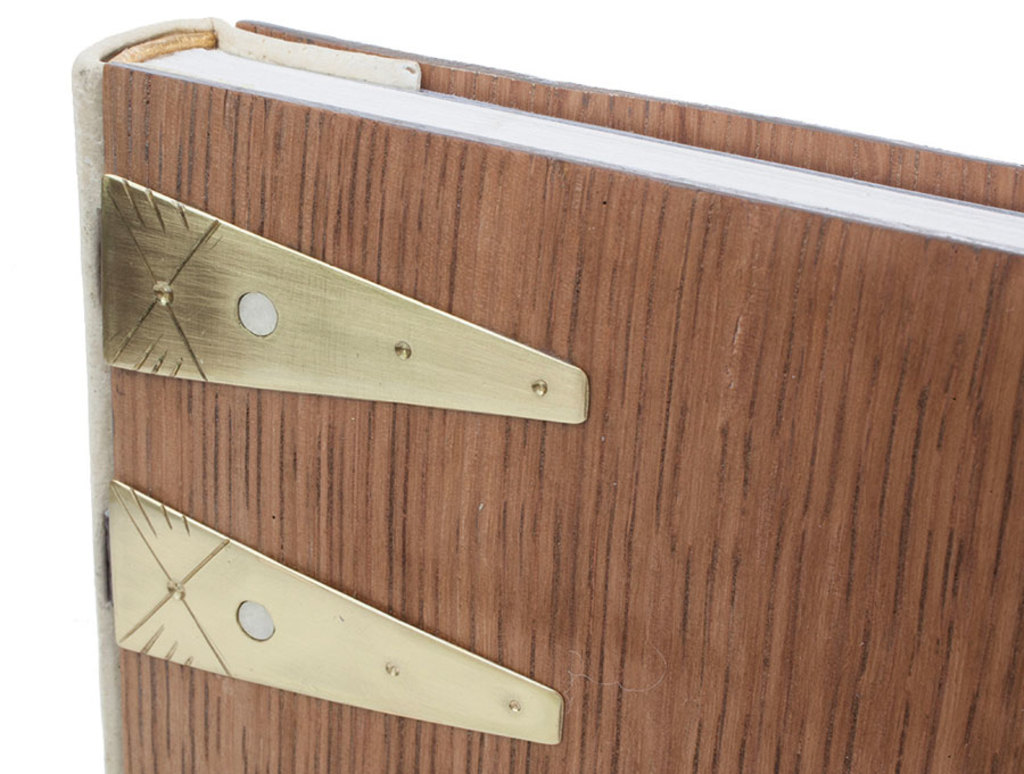 An Opening Reception was held on Thursday, June 8, 2017. Four speakers with connections to NBSS spoke, introduced by Bookbinding Department Head Jeff Altepeter BB '03. The speakers were:
Mark Esser, former NBSS instructor and First Place Prize Winner in the Open category
Todd Pattison, Senior Book Conservator at the Northeast Document Conservation Center
Colin Hill Urbina BB '11
Jackie Scott BB '15
Two other NBSS Bookbinding alumni have work that was featured in the show as well: Gabrielle Cooksey BB '14 and Samuel Feinstein BB '12 (who won Highly Commendable in the Set category for his tooling work).
The exhibit also traveled to Denver, San Francisco, Telluride, Seattle, and Salt Lake City in 2017.
Photos of books courtesy the American Academy of Bookbinding. For more info, visit the OPEN • SET exhibition webpage.